They are the iconic memories from weddings: The garter toss, the cake cutting. These are traditions. Like them or not, you're likely to see many at any wedding you attend. But times have changed and some more modern, possible future traditions are becoming more and more popular. So when should you go the traditional route and when is an update A-okay?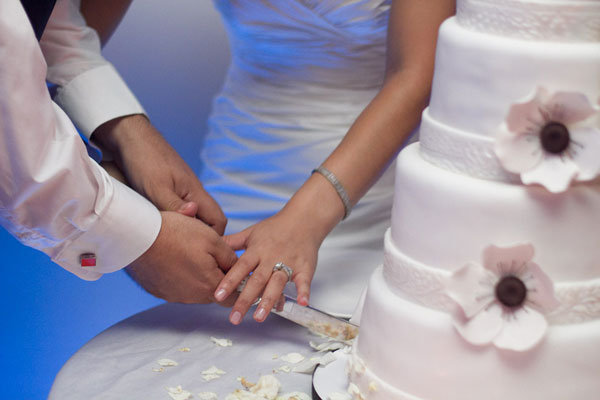 Photo courtesy of Casey Fatchett Photography
1. Cake cutting
In my opinion, the formal cake cutting is key—minus the face-smashing, that is. One way to update this tradition that dates back decades is to have a private cake cutting with just you and the groom. Keeping it between the two of you is not the norm, but pretty much the entire day is shared with family and friends and it could be a sweet way to get some one-on-one time.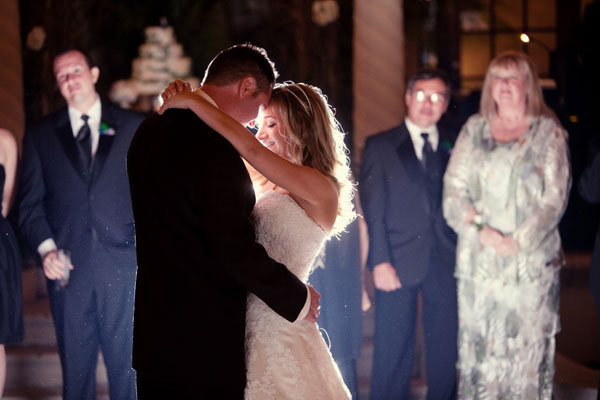 Photo courtesy of K and K Photography
2. The first dance
After five minutes of politely watching you and your man dance to "At Last," your guests may relate to the song title when you're finally done! Okay, okay...I am definitely in favor of couples having a first dance, but why not make it personal? My advice: Stay away from those iconic, popular ballads we've all heard a hundred times at weddings; instead, pick a song both you and your beau love that has meaning to make the dance less forced. Or you can even have it choreographed!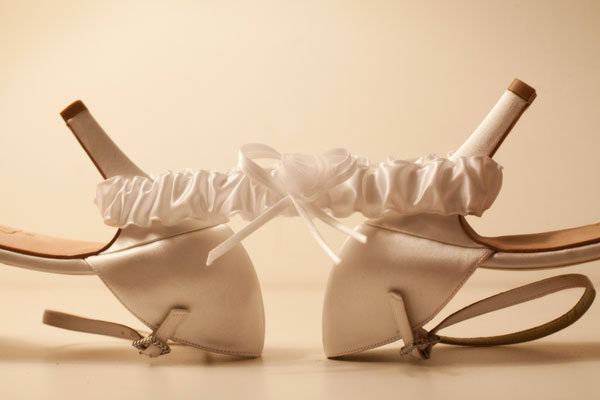 Photo courtesy of Longs Photography
3. Bouquet/Garter Toss
This tradition is definitely old-fashioned in nature. Gather all the single gals and guys and make them struggle to catch a piece of wedding paraphernalia in order to guarantee their future marital bliss; how romantic. (Actually, it can be quite intense!) In all fairness, Corey caught a friend's wife's garter in June 2010 and alas, about a year later, we were engaged! Fate or garter-related luck? I'd say the former.
Photo courtesy of Hoffer Photography
4. Something old, something new, something borrowed, something blue
Talk about a lot of "somethings!" I love the way brides are updating this old tradition with new twists like wearing bright blue, sexy heels or having their bridesmaids write messages on the soles of the shoes in blue ink. As for borrowed, jewelry is always the obvious answer. When it comes to something old, well, I'll take your suggestions on that one!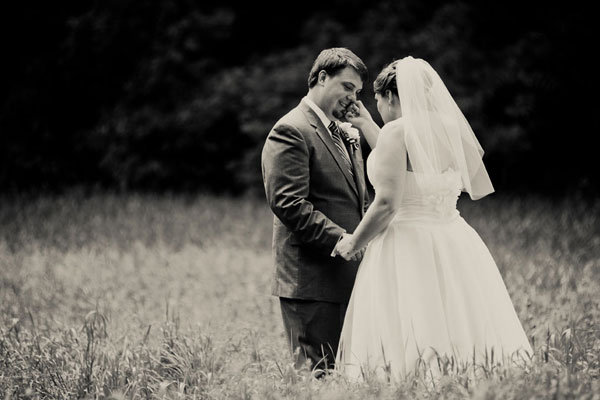 Photo courtesy of Erica Ferrone Photography
5. First Look
The first time you see your future hubby on your wedding day is going to be emotional and precious regardless of when it happens. I'm personally in favor of first looks because it's an opportunity to spend more time alone with him on the big day. Although it eliminates the element of surprise, I feel like your husband won't be any less in awe of you as you walk towards him for one last time as a single lady.
Photo courtesy of Longs Photography
6. Letters before the wedding
For brides like myself who will likely be teary-eyed during the wedding ceremony and first half of the reception, writing (and receiving) a pre-wedding letter is ideal. I'm a sucker for a good card or letter, so this is something I'm hoping Corey and I will both do. Once the initial burst of weeping concludes, then I'll move on to makeup!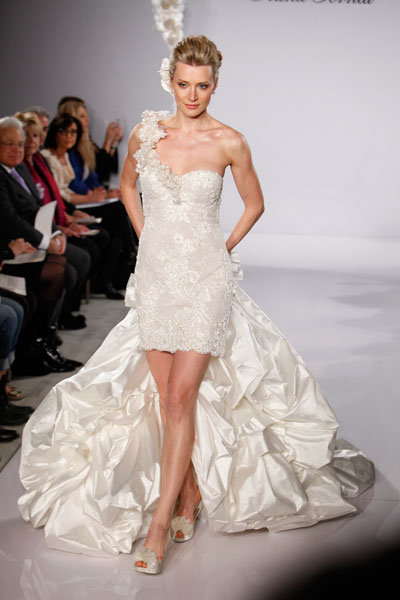 7. Reception dresses
My wedding dress will be the most important piece of clothing I will ever wear. I'm hoping I'll be so in love with my wedding dress that I wouldn't dream of a switch, but I do know some people prefer a different (often lighter, shorter) look which can be a fun change of pace for dancing.
(Editor's Note: Stay tuned for convertible dresses, like the one we saw on the runway at Pnina Tornai this season, pictured above!)
Photo courtesy of Meg Baisen Photography
8. Sweet sensations
You gotta love wedding cake… but who doesn't also love cupcakes, s'mores stations, pie pops and candy bars? More couples are opting to make their reception all the more sweet with these additional goodies for the end of the night, and some are even ditching the cake altogether. Bonus: This can be a major cost-saver.
—Nikki Stroud