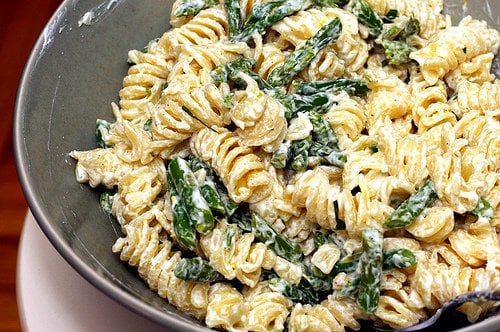 Photo Credit: Smitten Kitchen
I've decided to refocus on my health in 2012, not just because I'm hoping to look amazing in my wedding dress, but also since the cold weather has really been stalling my fitness routine. That being said, this is not a diet. I feel like the word "diet" is intimidating and sets some women up to fail.
Instead, I will make small changes to my eating habits and commit to working out more. Corey and I are both going to be in this together, so it will be nice to have his support. First, we'll start with some simple changes, like switching to whole wheat pasta, ordering half-tomato, half-Alfredo sauce to cut calories and drinking more H20. I am also going to try cooking more healthy recipes, including the following yummy options.
1. Zucchini-roni Pizza: Corey and I have made homemade pizzas before and it's a great way to add nutrients and control the amount of cheese and meat that you consume. Sure, zucchini tastes nothing like pepperoni, but it's a flavorful vegetable that adds substance to your pizza. Use your imagination and come up with a pie that both you and your fiancé will love—just be sure to incorporate low-fat cheese and lots of veggies (go easy on the fatty meats). 
2. Asparagus, Goat Cheese and Lemon Pasta: This recipe from Smitten Kitchen sounds right up my alley! Goat cheese is packed with flavor, so you only need a small amount to feel satisfied.  Asparagus is really healthy and one of those vegetables that I'm actually happy to eat. Made with whole wheat pasta, this recipe sounds filling and healthy. Plus, it's vegetarian so you save some calories by skipping meat for the meal.
3. Vegetarian Chili: Although I'm not a vegetarian, I do believe that there are delicious meals that can be made without any meat. My dad has an amazing chili recipe, but it's filled with noodles, beef and broth (plus, I top it with an embarrassing amount of cheese!). This vegetarian chili recipe is packed with corn, tomatoes, peppers and tons of spices, so it's just as tasty as it is healthy.
BG brides, what are your favorite healthy recipes?
— Nikki Stroud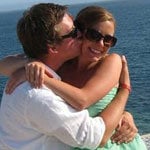 Nikki Stroud is a real bride who is learning every step of the way when it comes to wedding planning. She and her fiancé, Corey Allan (both Ball State alums), will be married in September of 2012 in front of their friends and family in Indianapolis. Glittering ivory lights, exposed plumbing and sleek wood floors depict their romantic yet rustic venue in the Downtown area. The couple hopes to incorporate personal touches to make the celebration truly reflect their relationship.