In our new "Friday Favorites" column, we'll share our top five inspirations of the week culled from real wedding submissions, industry events, what's trending in the weddings world and more!
1. The hottest wedding venues at the moment are...dairy farms? 
Good Morning America reports that more cattle farmers are offering nuptials as part of their business plans due to high demand. While tying the knot to the sound of moos may not seem romantic to some, there are definitely pros to wedding on a dairy farm, including a homespun look, a budget-friendly price and delish farm-to-table cuisine.
Tony Azevedo, the owner of Double T Ranch in Central California — where Kelly Clarkson shot her "Tie It Up" video — told The Los Angeles Times that weddings have saved his dairy business from going bankrupt. "This Pinterest thing is my new business partner. Everybody wants to get married in a damn barn and have their picture taken with a cow," he tells the LA Times. Tell us whether you'd consider getting hitched in this offbeat locale!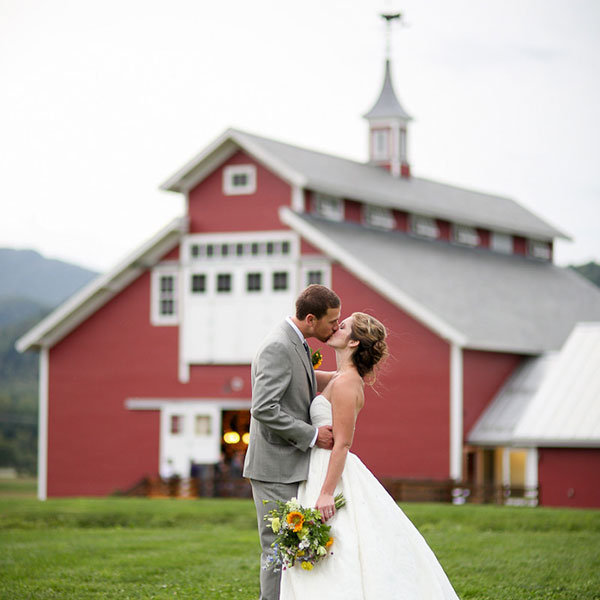 Photo by: Meg Hamilton of Rodeo & Co. on Snippet and Ink via Lover.ly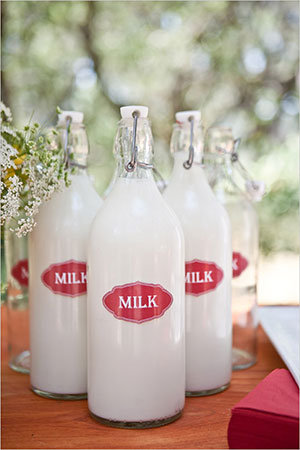 Photo at left by: Allyson Wiley on Wedding Chicks via Lover.ly
Photo at right by: Laura Murray Photography on Wedding Chicks via Lover.ly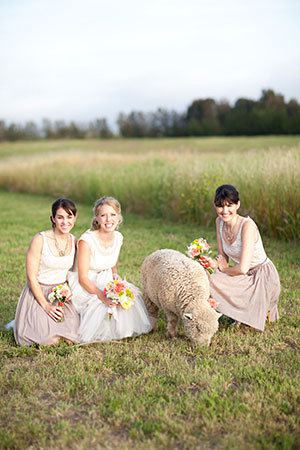 Photo at left by: Mirelle Carmichael on Mirelle Carmichael via Lover.ly
Photo at right by:This Modern Romance on Southern Weddings via Lover.ly
2. Battle of the 15-carat engagement rings. 
This week, Kimye did the usual rounds of post-engagement interviews, and we learned that Yeezus is planning the entire extravaganza (which will reportedly take place next summer), fighter jets may or may not be involved, and Kim Kardashian will officially become Mrs. West. 
But we tuned all of that out because we were blinded by Kardashian's cushion-cut diamond, which weighs about the same as baby North. Singer Ciara got engaged to rapper-producer Future, and he gifted her an equally massive emerald-cut ring from Avionne & Co. Jewelry experts revealed that Kardashian's Lorraine Schwartz-designed ring cost at least $2.5 million and Ciara's cost just over $500,000. Which ring do you like best, BG brides?
(P.S. The biggest engagement ring title belongs to Elizabeth Taylor, who received the 33-carat "Krupp Diamond" from then-husband Richard Burton in 1968.)  
Photo at left by: Jonathan Cheban on Instagram; photo at right by: Kim Kardashian on Instagram

Photo credits: Ciara on Instagram
3. The prettiest new wedding gowns: Your votes are in! 
Missed our first-ever Readers' Choice Awards? Check out the 70+ most talked-about wedding dresses from Bridal Fashion Week here.
The top trends for this season include gold embellishments, cap sleeves, sheer layers and tonal stripes of subtle color. Lace and illusion backs are still very popular, and have become more dramatic than ever, marking a return to opulence.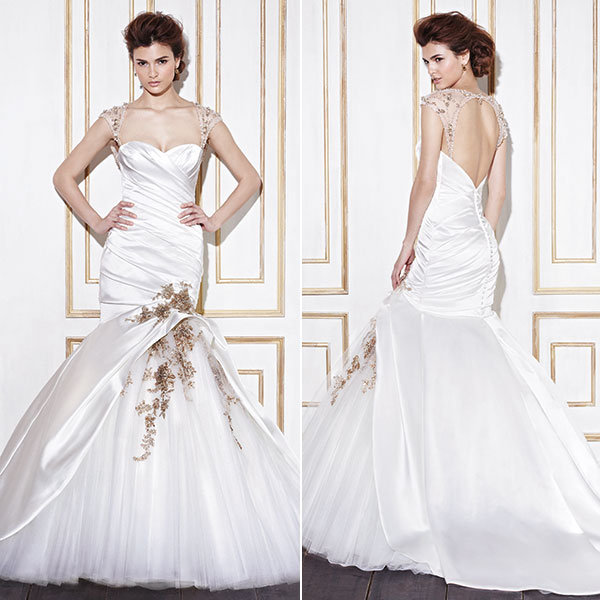 Dress by Blue by Enzoani
Ballgown by Casablanca
4. Awww alert: Couples who meet under extremely unusual circumstances.
First, there was the amazing Indiana woman who donated her kidney to a complete stranger, then ended up marrying him.
Now Buzzfeed reports about a couple who met, fell in love, started dating, and got engaged, all on Instagram (wait, isn't that what Facebook and match.com are for?). The bride-to-be posted a beautiful snapshot of a lake in Oregon, which is what sparked the back-and-forth exchange. Congrats to the techies!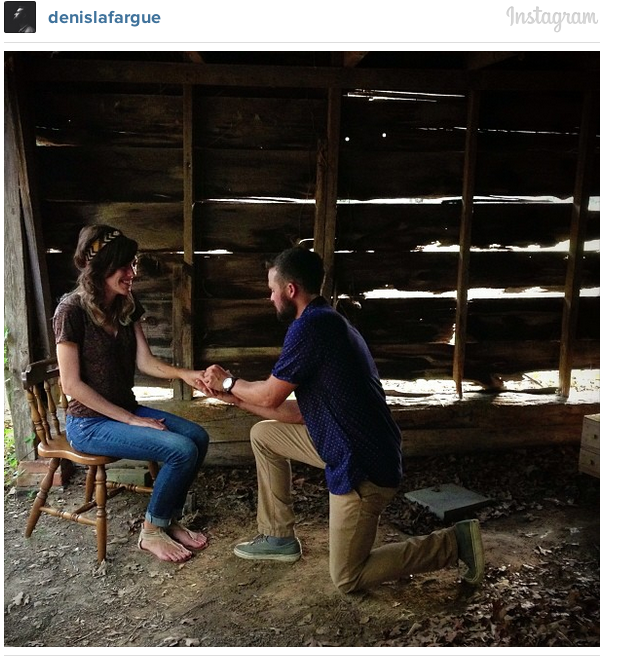 Photo Credits: Denis Lafargue / Instagram
5. Dogs who couldn't care less about their owners' love lives.
We celebrated International Cat Day this past week, but we couldn't stop laughing over these had-it-up-to-here pups from The Huffington Post's slideshow. More couples are choosing to include their precious fur babies in engagement shoots or having them serve as "ring bearers" at the ceremony — but that doesn't mean every pet is happy about it!

Photo Credit: Martha Farcuss via Imgur
 
—Stefania Sainato