Corey and I have been crunching numbers for the wedding lately, so we decided to reward ourselves by checking off something sweet on our to-do list. What could be better than choosing the perfect wedding cake? It gave us a totally valid excuse to cheat on our diet and play Willy Wonka for a day! We used three criteria to search for the perfect bakery: taste, appearance, and, you guessed it, price. This past week, we went cake-tasting around Indianapolis, and although I had already scheduled appointments well into next weekend, we've already made a decision.
The first bakery we tried didn't offer formal tastings. Instead, they let us take home a 6-inch sample featuring their two classic flavors: chocolate and vanilla. My fiancé and I loved sharing this yummy cake together in the privacy of our own home, but it was difficult to imagine how it would actually look, since we didn't get to flip through sample photos, like you would normally do at a bakery consultation.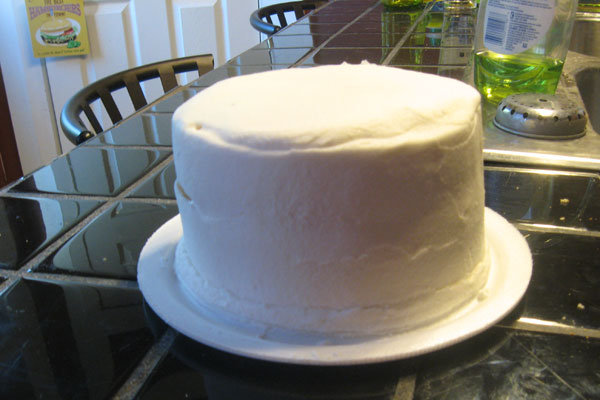 Next, we took a trip to a quaint little bakery that is known for their donuts (my dad raves about them). We sampled cupcakes in their most popular favors: vanilla, lemon and strawberry. This bakery had display cakes, so we were able to use them as a point of reference to get a sense of their cake designs. The samples were delicious and the prices were extremely affordable, but we had another appointment to get to the following day.
THE WINNER: The third (and final) stop on our cake-tasting tour landed Corey and I in the town of Fishers, north of Indianapolis. We visited a lovely woman named Rose, who runs Simply Perfection Cakes from her home. An impressive arrangement of cake and filling options was waiting for us when we arrived (pictured below), including caramel cake with raspberry white chocolate filling and triple berry lemonade cake with lemon filling. My favorite was an almond cake filled with chocolate—it was absolutely delicious! Best of all, Rose told us she'd be happy to create different cake/flavor combinations for each tier of our confection.
Rose was willing to work with our budget and offered to supplement a traditional, tiered cake with a sheet cake in order to save us some money. She also acted as a designer, going through photos of endless options for cake decorations with Corey and I. Her fair prices, coupled with amazing flavor combinations and attention to detail made this an easy decision for us; we booked her the very next day.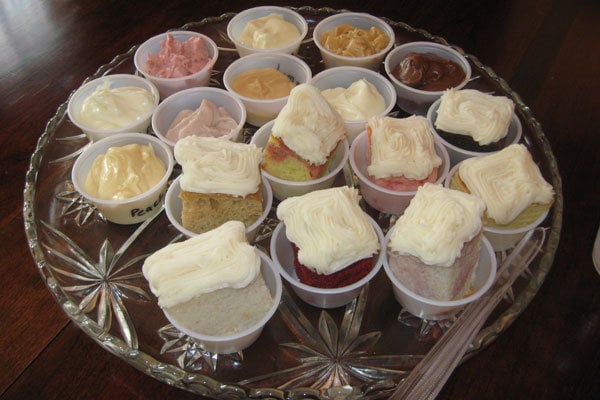 Choosing a cake vendor was one of the most exciting (and easy) wedding tasks we've completed so far. We know our wedding cake will turn out beautiful, but more importantly, it will taste AMAZING. Our cake will incorporate buttercream frosting (Corey and I think it tastes better than fondant, plus, it's more affordable), round tiers and fun, minimal detailing. We're staying away from large mounds of flower icing in favor of different textural details on each tier. 
Real brides, what will your wedding cake look like?

—Nikki Stroud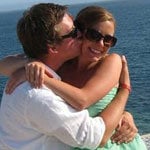 Nikki Stroud is a real bride who is learning every step of the way when it comes to wedding planning. She and her fiancé, Corey Allan (both Ball State alums), will be married in September of 2012 in front of their friends and family in Indianapolis. Glittering ivory lights, exposed plumbing and sleek wood floors depict their romantic yet rustic venue in the Downtown area. The couple hopes to incorporate personal touches to make the celebration truly reflect their relationship.