It feels like it happens every year when you're in your twenties: You glance at your calendar at the beginning of the season, and you realize your weekends are outright booked for the next three months. Weddings, showers, bachelorettes, birthdays, and holidays... all of that celebrating can really add up! In the spirit of keeping everyone and their wallet happy, we've got five ideas for bachelorette bashing on a budget.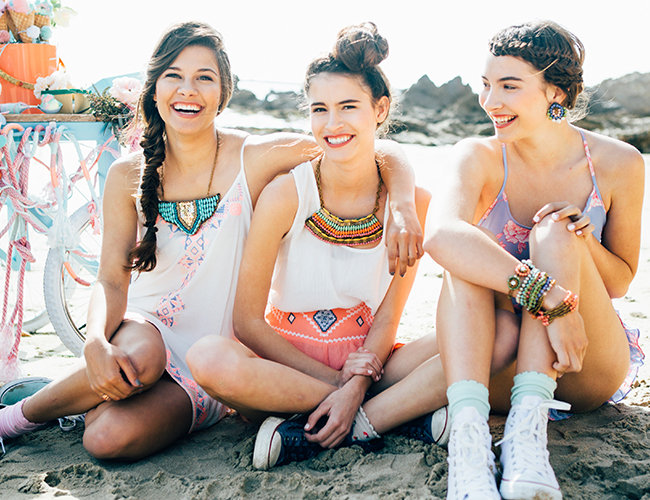 Photo Credit: Kayla Adams on Inspired By This via Lover.ly
1. Set the budget before you plan anything. Before you send out that mass email (subject line: Bachelorette Weekend in Napa!!!), collect some info on how much the attendees are comfortable spending. We recommend creating an anonymous survey using a site like SurveyMonkey or Google Forms. It's helpful to have a working budget before you get your heart set on any big ideas.
60 wedding DIYs that will make you want to get crafty >>

Photo Credit: Kristilee Parish Photography on Wedding Chicks via Lover.ly
2. Keep it local. If you're fortunate enough to have your best friends nearby, this one can be a no-brainer. Keeping your party closer to home base helps keep coordinating to a minimum, while also saving a few pennies. Consider a bar crawl through your home city, dinner at a hip new restaurant, or a spa-day at the hotel down the street. Knowing your city inside and out can help to find the best deals and make for a sentimental bach while you and your besties (literally) walk down memory lane. If you can't think of anything to do, check deal sites like Groupon and Living Social for loads entertainment in your own backyard.
Plan your bachelorette party without loosing your mind >>

Photo Credit: Zipporah Photography on Bridal Musings via Lover.ly
3. Explore the great outdoors! For the active or adventurous bride, this can be a fantastic and frugal option. A weekend spent camping, hiking, and playing outside could be just what the doctor ordered for a stressed-out bridal party. Take some time off from focusing on hair, make up, dresses, and shoes to get outside with your friends and enjoy dressing down.

Photo Credit: Meo Baaklini on Inspired by This via Lover.ly
4. One night only! Many bridal parties are opting to extend the shindig over an entire weekend. But long days and nights of celebrating can be exhausting, and they are sure to become expensive. Limiting the festivities to a single day or one night will ensure that your party goes big and goes home before the bill really starts to add up.

Photo Credit: Jenny from Bloom Designs on Bridal Guide via Lover.ly
5. Skip the add-ons and be considerate with gift suggestions. There are so many adorable ways to personalize a bride's bachelorette party, but do you all really need matching T-shirts, flip-flops, and travel mugs? Does every guest really need to bring the bride an expensive lingerie set, or would she be just as happy with everyone chipping in to get something really nice from her registry? While these things may feel like must-haves, they aren't required; feel free to pare down and skip the pricey add-ons!
—Kellee Khalil
Want more awesome wedding advice? Download the Loverly perfect planner app to chat with a Loverly Wedding Concierge.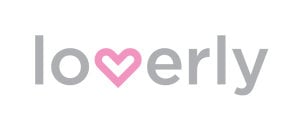 This post originally appeared on Loverly, the heart of weddings: a visual inspiration search engine designed to help brides discover ideas, people to hire, and things to buy. Loverly makes finding beautiful wedding inspiration easier than ever! Their images are powered by the best wedding publishers and wedding shopping partners on the web. Find Bridal Guide on Loverly >>