Sarah Ray and her husband Paul experienced the unthinkable on their wedding day — a driver ran a red light and slammed into their relatives' car on their way to the reception. What makes their story even more remarkable is that they're both paramedics, and they rushed to assist moments after saying "I do" at Clarksville Grace Church of the Nazarene in Clarksville, Tennessee.
"I don't know that what I did was special. I was just making sure my family was OK, and I just happened to be in a wedding dress," Sarah tells Nashville's News Channel 5.
The newlyweds' selfless and courageous act went viral after the mother of the bride, Marcy Martin, snapped a photo of her daughter in her gown at the scene of the accident, which was then shared to Montgomery County, Tennessee's Facebook page. "I love this photo because it shows her character and accentuates her beauty," she says.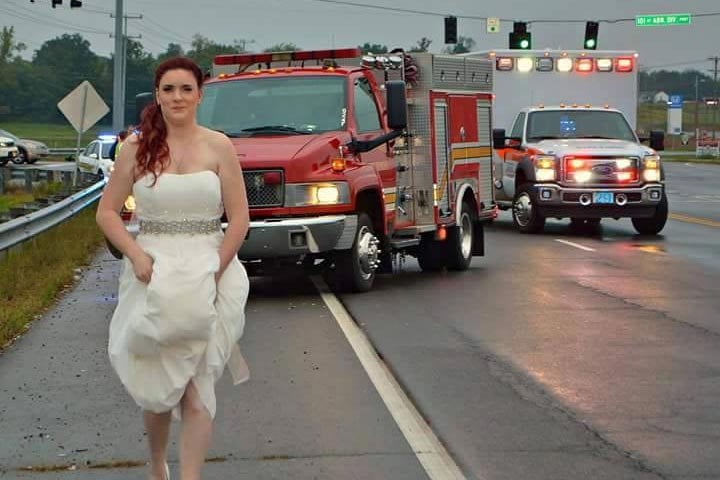 Photo Credit: Montgomery County, Tennessee's Facebook page
Despite suffering some major bumps and bruising, Sarah's grandmother is recovering just fine, and thankfully, her father and grandfather walked away without any injuries.
Congrats to the happy newlyweds!
— Stefania Sainato