In the realm of weddings, there are plenty of amazing resources for brides. But what about the bridal party attendants? They are instrumental in making the big day one filled with friendship and love, but they often receive minimal guidance. Maids of honor, you've come to the right place: I'm excited to share my tips with you all.
As one of the most integral bridal confidants, the maid of honor acts as the bride's right-hand woman throughout the planning process. Likewise, she assumes a leadership role within the bridal party to ensure that everyone is on the same page. Last but not least, she has the privilege of honoring the newlyweds with a speech on the day of their wedding. Although such an extensive list of duties may feel overwhelming at first, proper planning, organization, and a loving attitude will help usher MOHs through this process with ease and grace. If you start to feel your heart flutter in the face of these many tasks, just relax — we're here to help!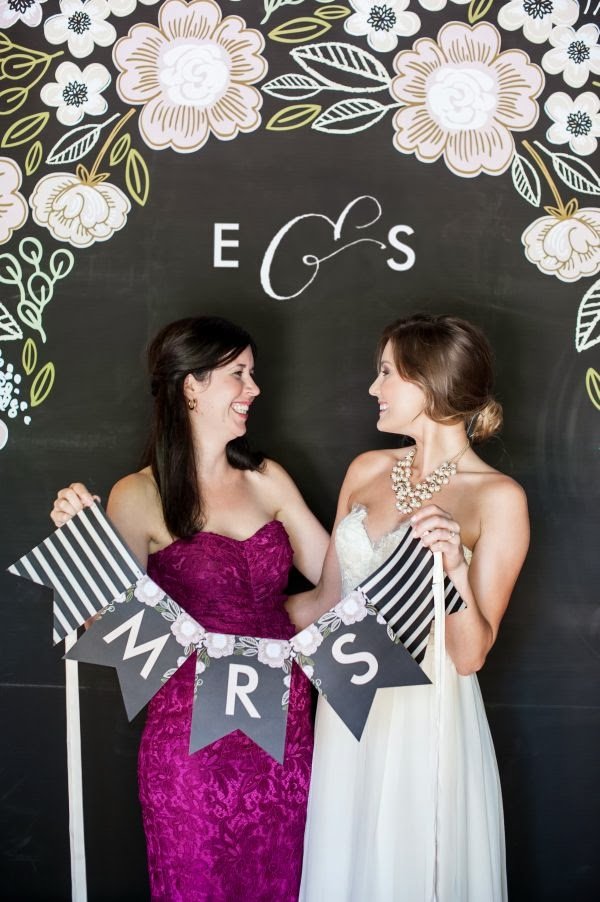 Photo Credit: Melanie Duerkopp Photography on Inspired by This via Lover.ly
First thing's first: When it comes to bridal party roles, there really are no set "rules." Each bride has a different take on which task she would like to assign to whom. The best advice that I can give to leading ladies is to ask before assuming anything. For example, the maid of honor traditionally hosts the bridal shower unless she's a relative of the bride, in which convention suggests that someone else take the torch for this event. The reason for this little caveat lies in not wanting the bride's family to come across as greedy in trying to garner more gifts for the bride. Of course, in modern times, it is socially acceptable for a relative to host the shower. Ultimately, it depends on what kinds of traditions the bride feels are most important to them, and those involved. If the mother of the bride wants to host the bridal shower, then your role may be to help with securing invitations and RSVPs, instead.
1. Accompany the bride to wedding appointments.
Even though there will be many more appointments than a maid of honor could likely attend, it's certainly nice to accompany the bride whenever possible. If she doesn't ask, then it's not necessary to insist on going, but it never hurts to offer extra help. The kinds of appointments that a maid of honor might choose to attend are décor and event rentals, venue visits and of course, dress fittings. These are just a few fun and meaningful experiences that you can experience together. Pretty much anything in the sphere of planning for the big day is fair game, although the bride will (or should) understand if not all dates can be met. Additionally, some brides want their maid of honor to help them pick out bridesmaid dresses (although some may also want to choose independently), and help coordinate with the groomsmen.

Photo Credit: The Reason Photographers
2. Get the bridesmaids involved.
Remember being the new kid at school? Well, that's sort of what it can feel like for some bridesmaids if they have never met before and that's not an equation for fun! My advice is to organize a get-together so that everyone can get acquainted before the pre-wedding events. If there are bridesmaids who live far away, then consider planning a special bridal party activity while everyone is in town for the bridal shower, instead, such as a dinner, wine-tasting trip or spa day. Another great way to get the ladies involved is to ask for their help planning the bridal shower or bachelorette party. Although it's always most useful to have someone at the helm, steering the event, it's also important to delegate aspects of the preparation. If one of the ladies is a great baker, have her take the lead on the dessert bar. A craft-savvy attendant can create a fun gift-opening backdrop. Not only does this help everyone feel included but a lot more can be accomplished together as a team.

Photo Credit: Whitebox Photo on Southern Weddings via Lover.ly
3. Throw a fun bachelorette party.
Traditionally, the maid of honor is responsible for organizing the bachelorette party, booking any reservations and coordinating with the bridal party. Along these lines, it's customary for the maid of honor to collect funds for the party from all of the bridesmaids, understanding that not everyone may be able to contribute equally. If it's an out-of-town excursion, then it's necessary to touch base with the bride before setting firm plans, especially if the pooled funds don't cover the entire cost of the trip. Regardless of where you decide to throw a bachelorette party, it's a good idea to work out all of the travel, food, lodging, and activity logistics with the bridal party in advance. That way, the bride can just focus on having fun. Whether you opt for a low-key local hotspot, a soothing spa retreat or a wild and crazy destination, it will be a time full of wonderful memories for the bride and her best friends!

Photo Credit: Lin & Jirsa Photography
4. Help the bride-to-be forget her numerous to-do lists and just have fun!
There are going to be times when your friend might go on and on about the dress, the guest list, the cake, etc. It's crucial to serve as a sounding board and a person that she can trust and come to for advice. However, it's equally important to help the bride keep calm and not get completely swept away by the planning process. You're probably already aware of all the bride's looming wedding appointments and deadlines but when was the last time that the two of you just watched a silly movie or chatted about celebrity gossip? It's okay to take a breather and just enjoy girl time without any wedding talk.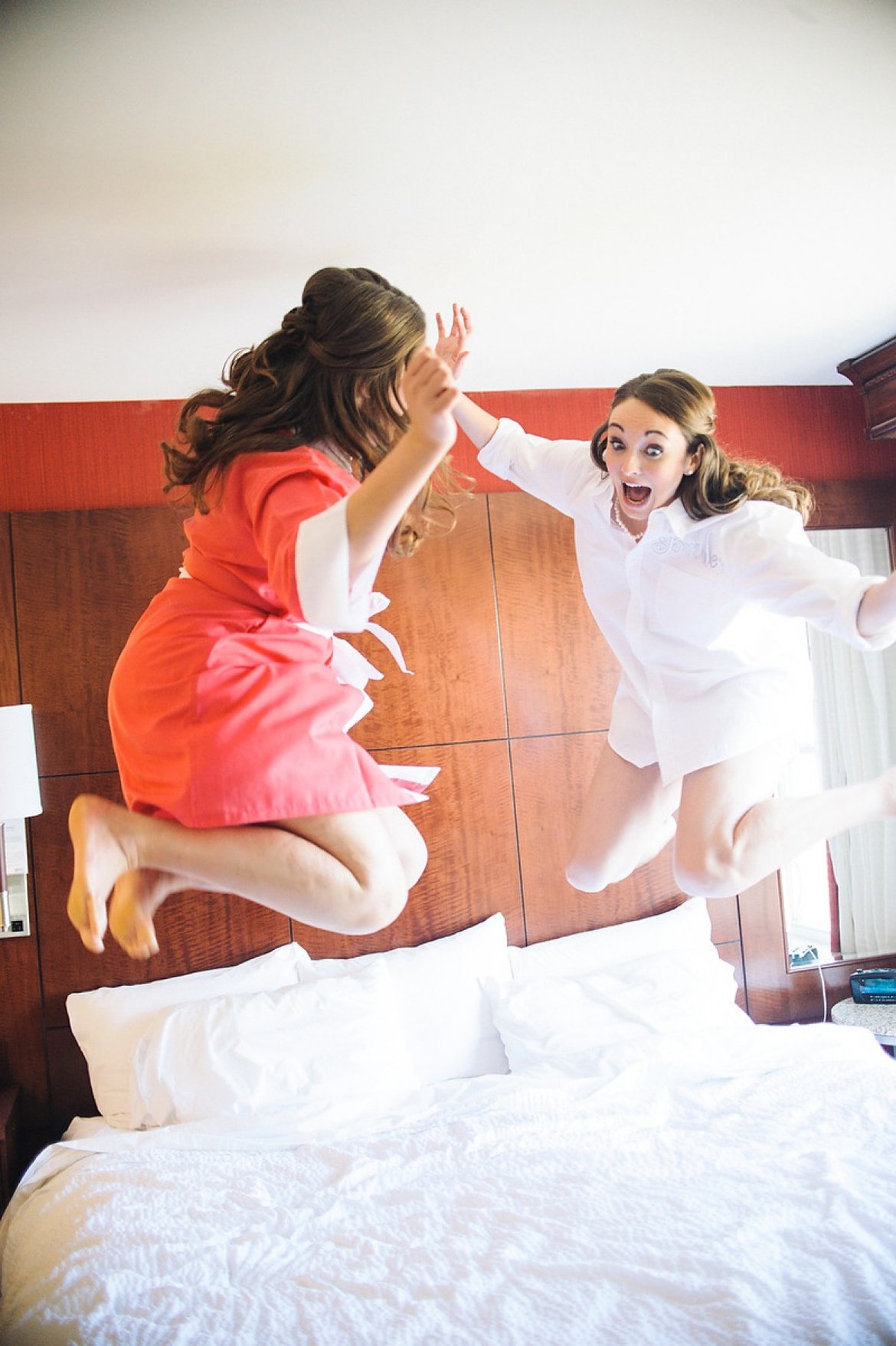 Photo Credit: Zweckerhill Photography via Lover.ly
5. Be the bridesmaids' go-to gal.
If you think scheduling one dress fitting is tough, imagine adding on six other ladies all living in different cities! Take control of helping everyone plan their hair appointments and making sure that everyone has the proper shoes, jackets, nail polish color, etc. The bride will be beyond grateful to have someone else managing all of these small details. Some of my favorite maids of honor that I've worked with have been those who manage all of the correspondence between the bride and bridal party regarding the wedding timeline, pre-wedding parties and general responsibilities. From the bride's perspective, it's a tremendous relief to know that they have someone else they can go to with an emergency or question. Another benefit of this secret communication is that you can arrange a few surprises for the bride throughout this process! For example, I know maids of honor who have hired a photographer for the bridal shower or treated the bride to an in-room massage on the morning of the big day.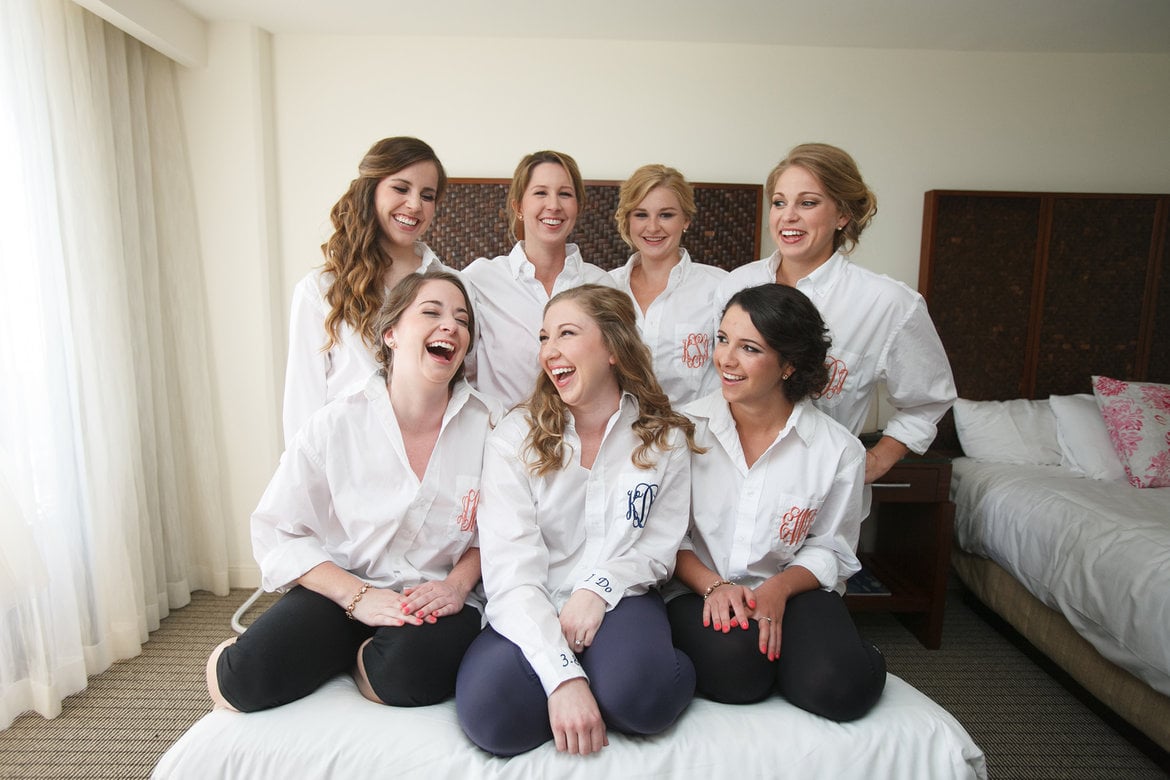 Photo Credit: Carrie Wildes Photography
6. Rock your reception speech.
One of the parts that maids of honor fear most about their role is delivering a speech at the wedding. Although public speaking can be daunting, this is an opportunity to make it treasurable for the bride. My best advice is not to wing it, even if you think you can pull it off! At the very least, jot down key points that you can refer to throughout your speech so that you stay on topic. Some of the best speeches I've heard throughout my career as a wedding planner have been the most classic, simple and genuine in context. Talk about the love the two share and their best qualities individually and how it makes them the best couple they could be. Speak from your heart, and it will be beautiful! I would recommend leaving out any and all jokes about embarrassing the bride or sharing secrets; it's just awkward and not the right time or place for it. Have a glass or two of champagne if you need to put your nerves to rest but don't down a whole bottle of liquor or shots of tequila pre-speech. You don't want to be that cringe-worthy inebriated speech-giver that everyone is watching in horror!

Photo Credit: Luxury Estate Weddings and Events
7. Go the extra mile on the big day.
Between nerves, lack of sleep, excitement and alcohol, getting the bride to eat is one of the hardest things to do! Having someone there to remind her to have a protein-fueled breakfast or snack and stay hydrated will be a lifesaver come ceremony time. Also, if your bride doesn't have a wedding planner, it's a nice gesture to offer to be her emergency contact. That way, you can help traffic any small, overlooked details so that she doesn't have to worry about constantly being in planning mode. Last but not least, encourage the new Mr. and Mrs. to spend some cherished time alone. Tell them to go stand on the outskirts of their wedding, up on a balcony overlooking the party, or outside looking in through the windows. They will be forever grateful to take a step back and take in this amazing celebration, surrounded by those they love most in the world.

Photo Credit: Michael Anthony Photography
Being a maid of honor is truly an honor. And although it may consist of many responsibilities, the role can lend itself to being extraordinarily fun and rewarding. Certainly, it's not meant to be a full-time job, so it's important to comprehend exactly which duties will fall on you and share the tasks with the rest of the bridal party. If you're ever wondering where to turn next or how to help, call and check in with the bride. You're there for her, and she is there for you as well.
— Davia Montaya
---
Davia Lee is a real bride, entrepreneur, lead designer and wedding planner for Davia Lee Events. She loves all things sparkly, fashionable and girly. In contrast, her fiancé, Jesse, is a "man's man" — beard and all! They are the poster couple for "opposites attract" and prove that true love knows no boundaries. Their greatest wedding-planning challenge will be finding a middle ground where all of their wants, needs and dreams will meet. We can tell you this, though — when everything aligns, their big day will be fabulous!
---