From the latest fashion news to budget and planning tips, our September/October issue has everything you need to plan an unforgettable celebration.
Several months ago, before we started producing this issue remotely, a pandemic changed all of our lives. Seemingly overnight, national guidelines enforced stay-at-home directives and banned gatherings of 10 or more. Businesses went online, and brick-and-mortar stores were obliged to close their doors. Many couples, like you and your fiancé, soon realized that after planning for a year or more, they now had to make some very difficult decisions and completely rethink their big day. Other newly-engaged couples placed their wedding planning on hold. We reached out to some of these brides and grooms to tell us their stories and to share how they coped with the effects of Covid-19 on their wedding plans. You'll find their resilience and optimism inspiring. As one bride said: "I think that's the silver lining of Covid: We won't take human contact for granted ever again. I can't wait to hug everyone!"
If you are searching for "The Dress," you'll discover that bridal fashions are as gorgeous and diverse as ever. Go glam with chic dresses and dazzling accents.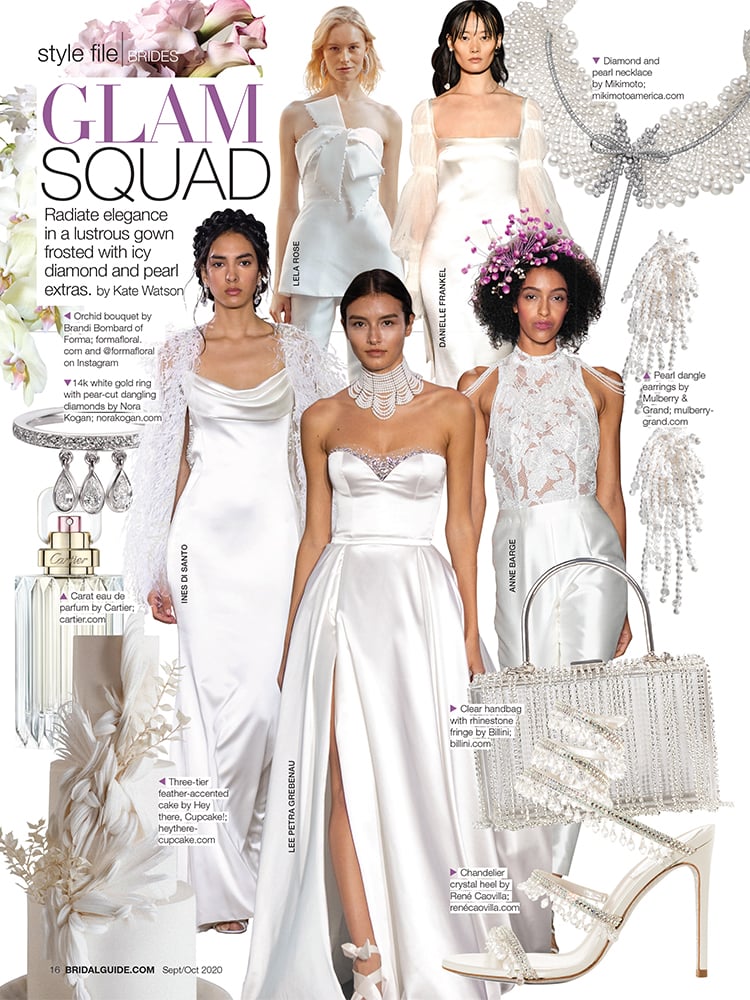 See the latest runway trends from sleek, one-shoulder looks to lush, ruffled and tiered ballgowns.
And dress up your look with some of the hottest accessory trends straight off the bridal catwalks.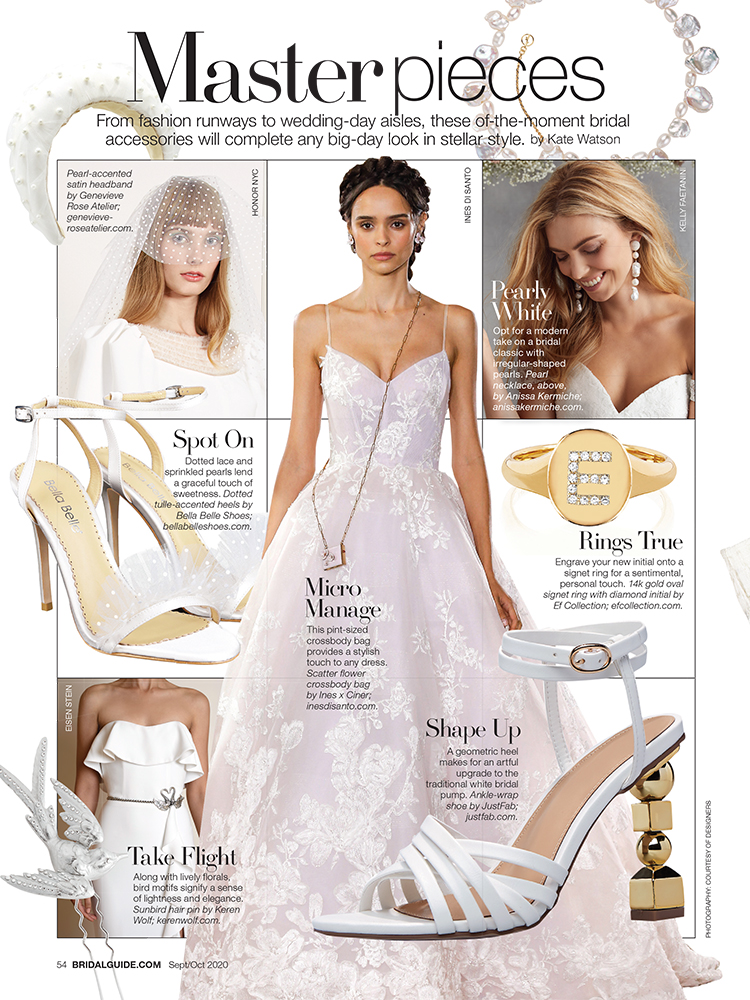 No matter where you choose to wed, you'll find a fantastic dress and the perfect add-ons to suit your venue and style.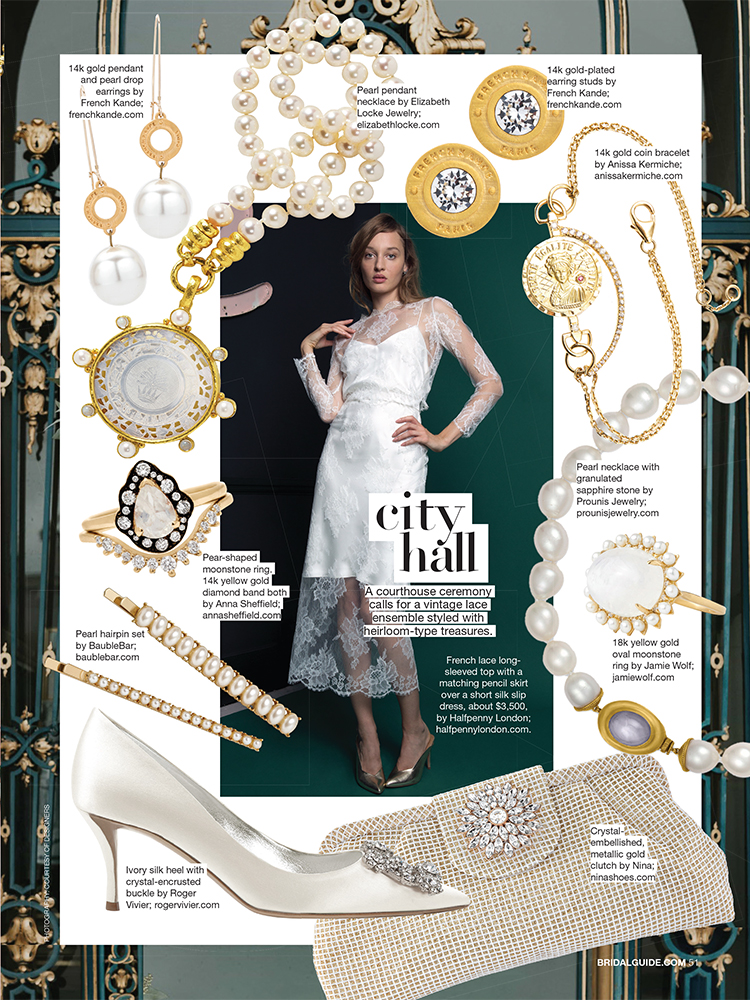 Be sure to keep your skin glowing with our top picks for highlighters and serums designed to target specific areas.
Keep spending down with savvy tips on how to smartly cut costs without sacrificing style.
If pulling together the guest list feels like an impossible task, check out our tips on how to get started, who to invite and what to consider before determining the final head count.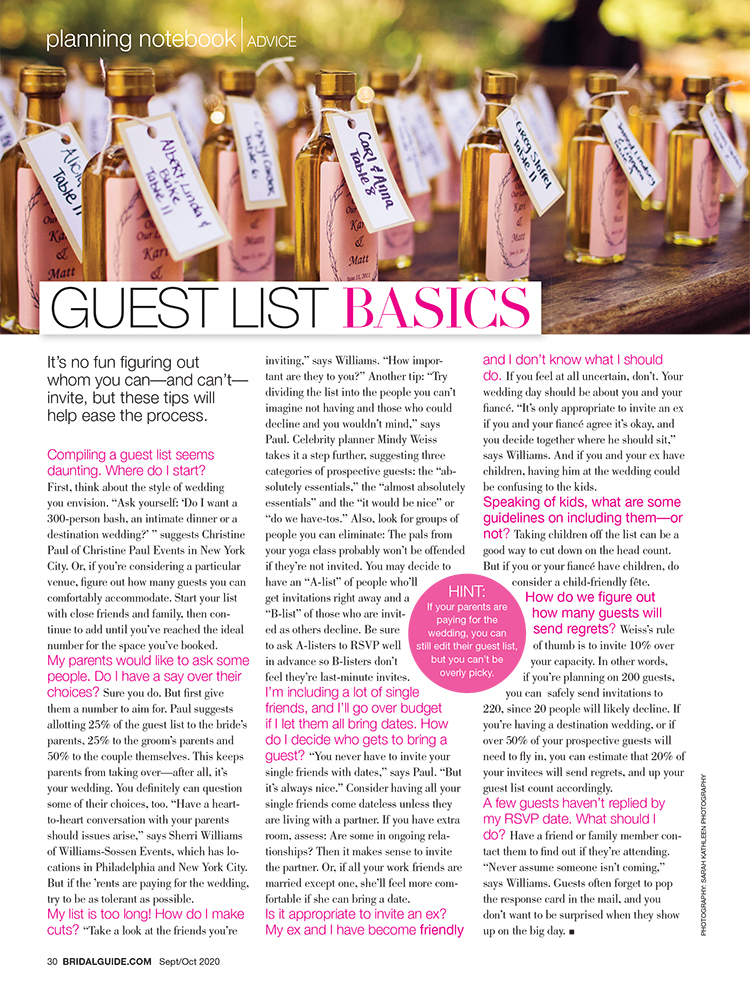 Weddings are beautiful every time of year. Get inspired by these stunning celebrations packed with ideas for flowers, food, décor and more.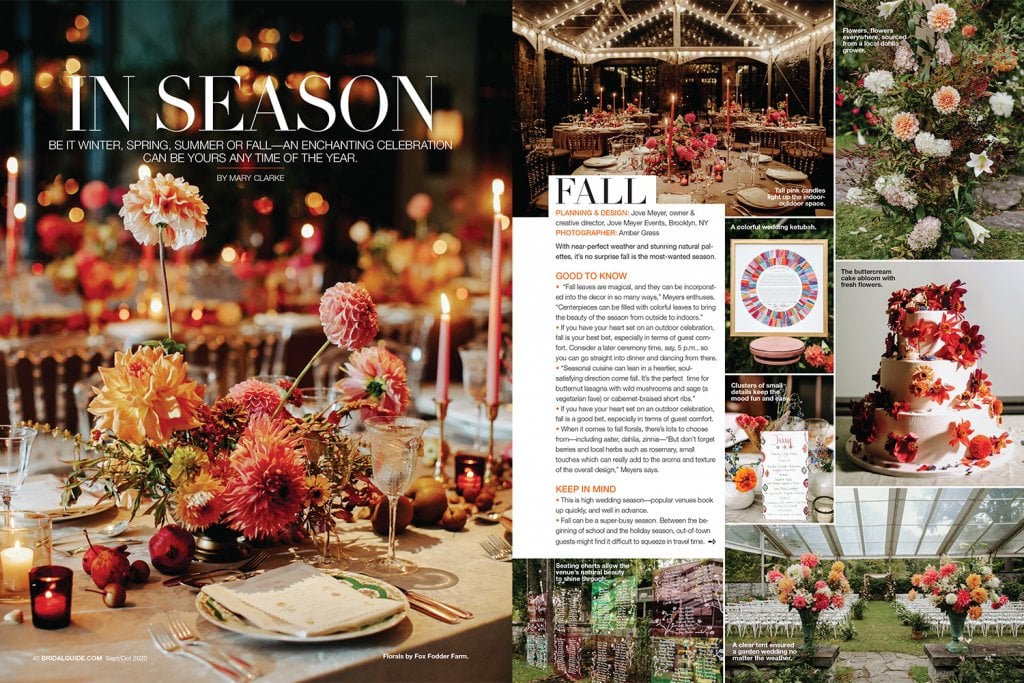 On the flip side of the magazine, you'll find our special "Honeymoon & Destination Wedding Guide" section.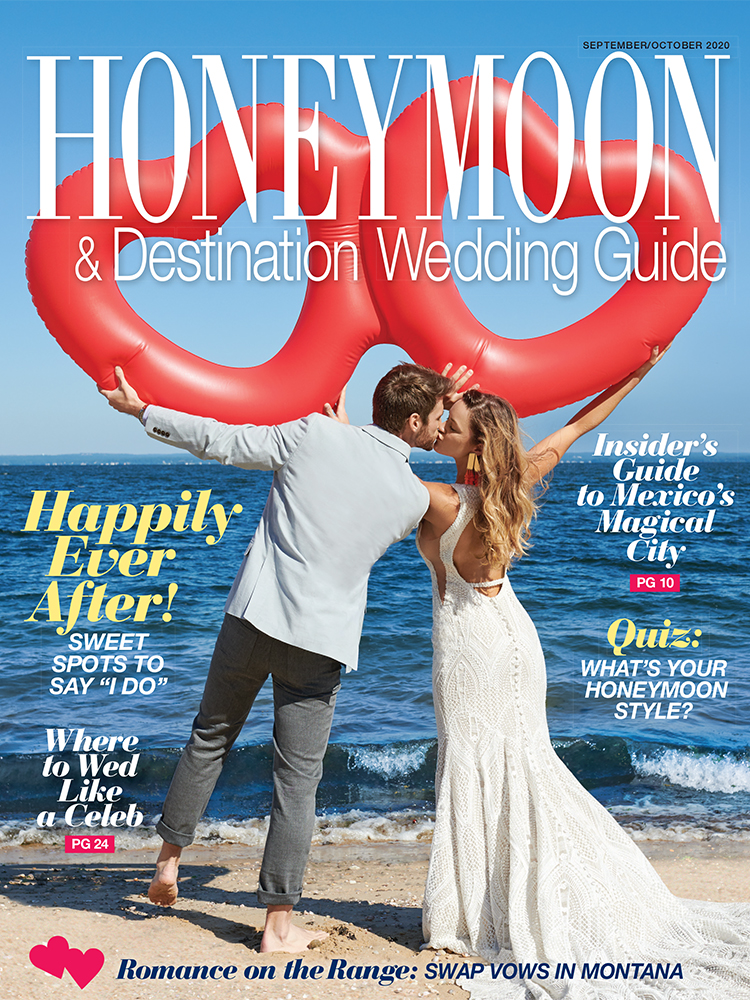 If your travel plans are on hold for a while or you can't decide where to go, what better time than now to take our quiz to find your best honeymoon hot spot?
Looking ahead, consider these wedding and honeymoon-perfect destinations. One couple wed in Mexico's charming Colonial city, San Miguel de Allende, where they enjoyed luxe accommodations, great food, scenic views and a lively, colorful atmosphere.
Another bride and groom married in Big Sky Montana, treating themselves and guests to stunning views, romantic cabin hideaways, sparkling whitewater rivers and a multitude of fun, outdoor activities.
Kick back, relax and enjoy the issue. You'll also find outdoor wedding ideas, gorgeous engagement rings, etiquette advice and more. Stay safe, stay well and for more advice on how to plan during this time, visit bridalguide.com/covid19tips.
—Diane Forden