Just engaged? Congratulations! You'll find everything you need to plan your big day with ease in our March/April 2019 issue: gorgeous gowns, expert planning advice and tons of inspiration for your wedding celebration.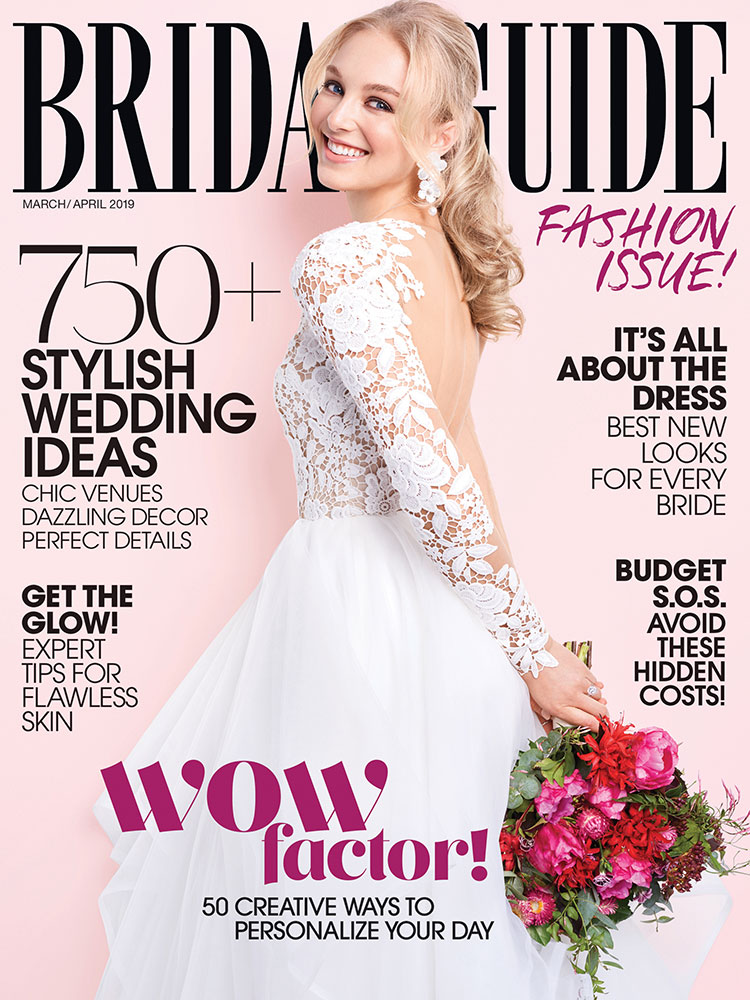 You'll also receive a special Honeymoon and Destination Wedding Guide filled with amazing getaways for your dream trip. Start packing!
But first...The Dress! You'll find hot new trends from the latest bridal shows:
as well as dresses, accessories and reception details in themes of gold and silver:
and pretty, blue-green hues.
Take your bridal style to the next level with a stunning, sexy gown that will you have you winning the fashion jackpot.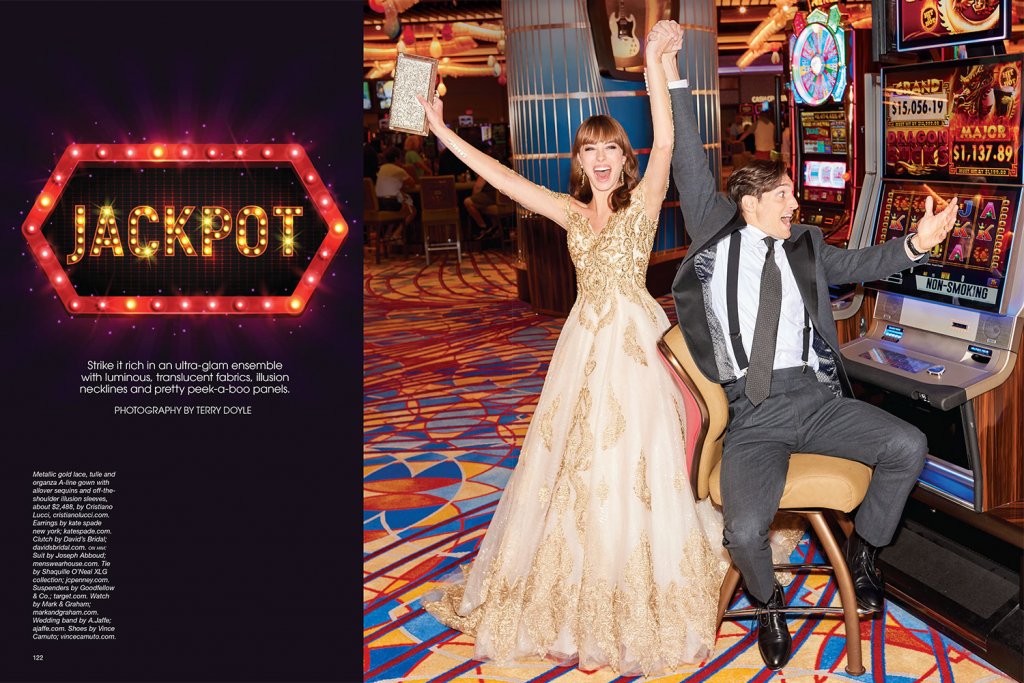 Every couple wants a wedding that's uniquely their own. Discover how brides and grooms added special flair to their day with fun, creative new ways to personalize.
Wedding expenses quickly add up: Be aware of these hidden fees and unexpected costs to keep your budget in check.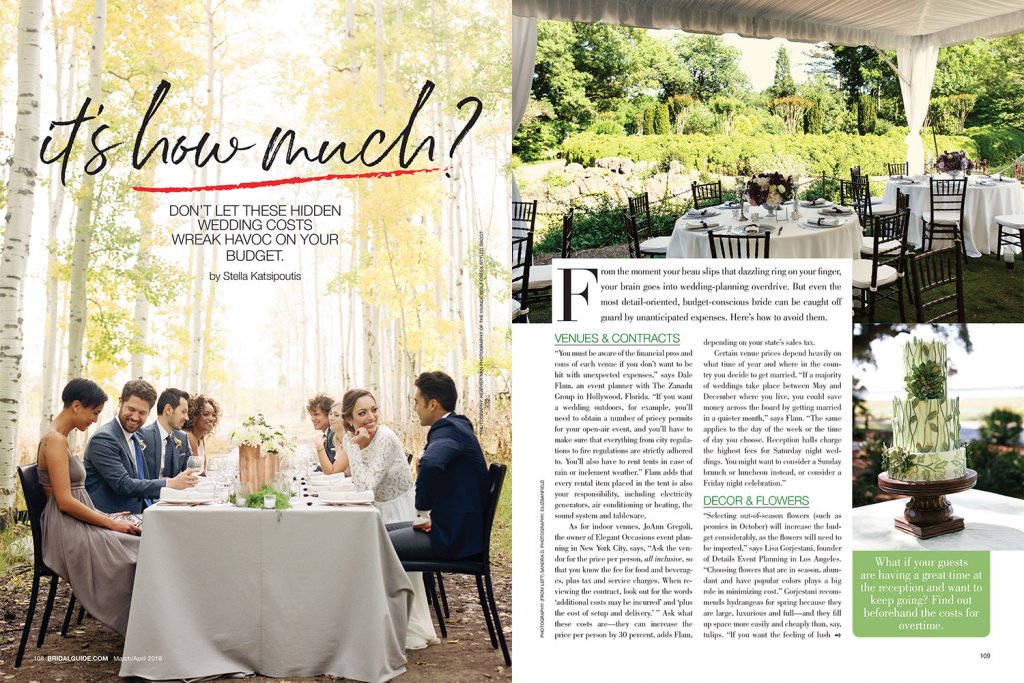 You'll also need our last-minute checklist. Have this on hand and refer to it often during the final two weeks before the wedding. We promise — you won't forget a thing!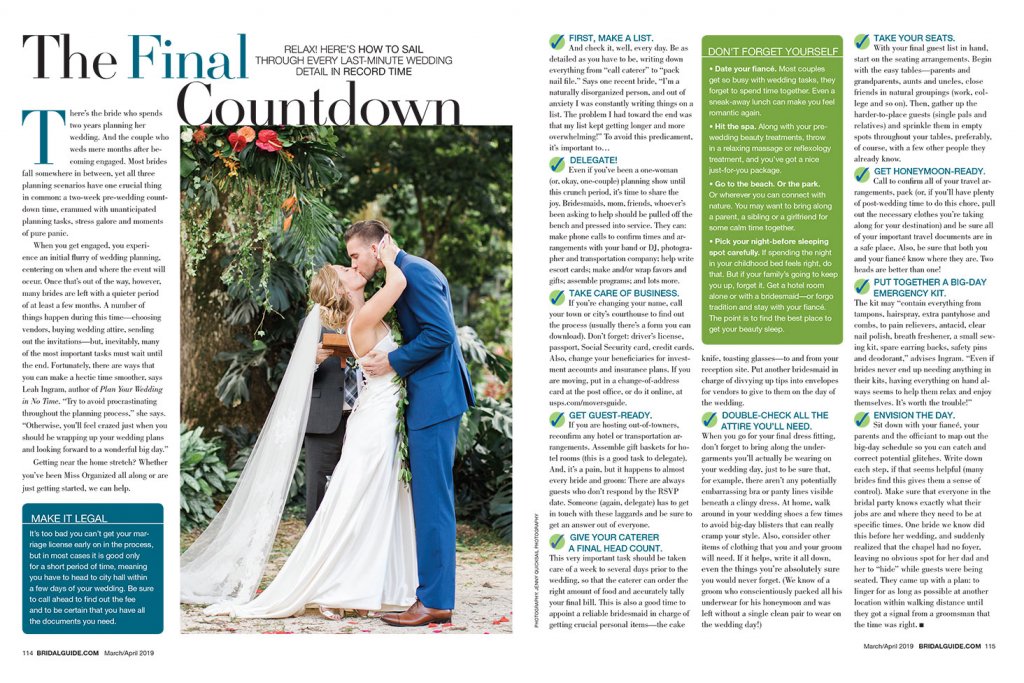 For your trip of a lifetime, we take you around the world to honeymoon-perfect destinations. Get the scoop on the best all-inclusive resorts in Mexico:
Discover the charm, culture and allure of Lisbon, Portugal.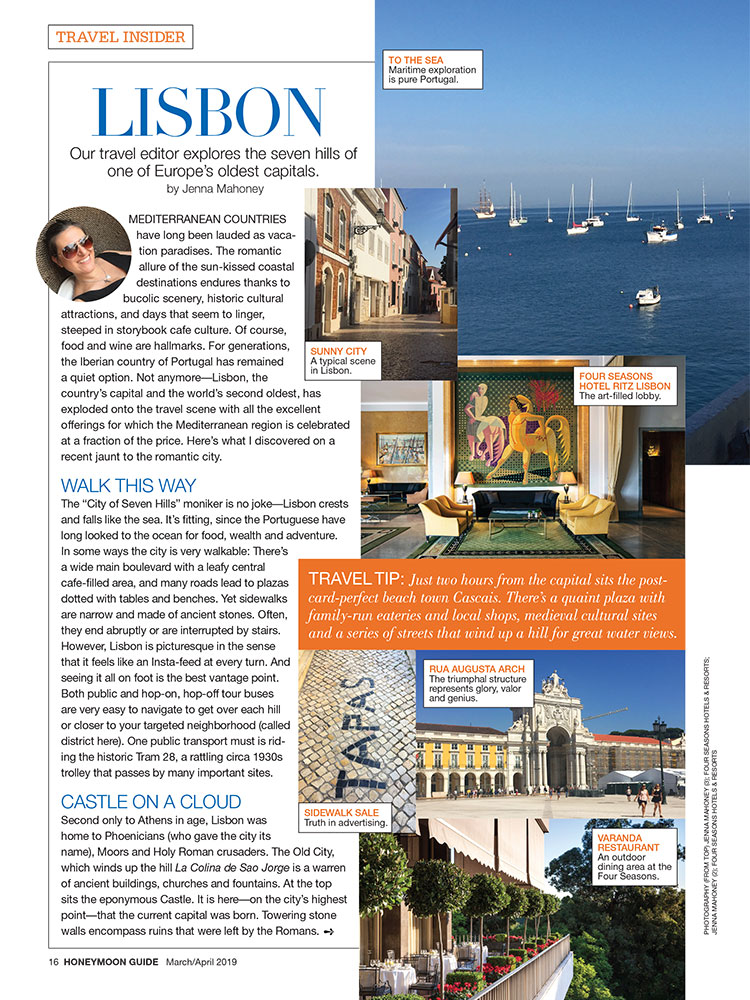 And consider Italy's Amalfi coast for the ultimate in food, wine and amore: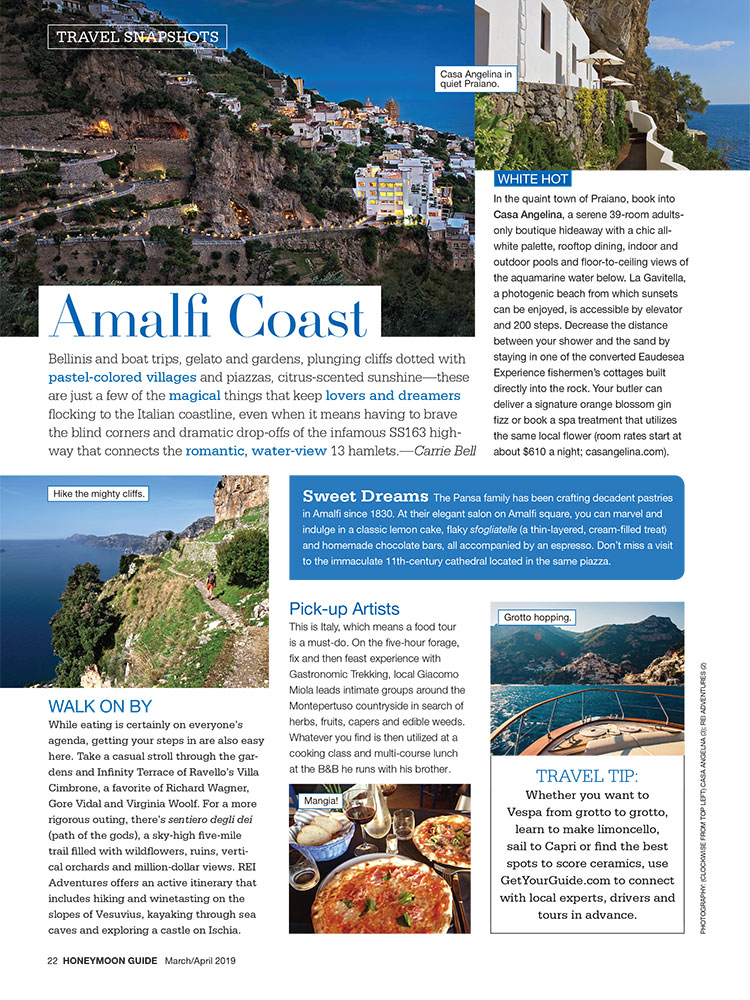 Are you a meticulous Virgo or a dreamy Pisces? A fiery Aries or a playful Gemini? Check out our horoscope hotel guide to discover your ideal honeymoon hideaway. A fabulous time is guaranteed — after all, it's in the stars!
And there's more: real weddings, reception ideas, tips on how to plan the menu, save on the floral budget and get glowing, radiant skin. Enjoy the issue and, remember, we're here to help!
—Diane Forden