Whether you're newly engaged (congratulations!) or in the midst of planning your big day our March/April issue has everything you need to navigate the wedding process with ease. Plus, you can enter to win the cover gown!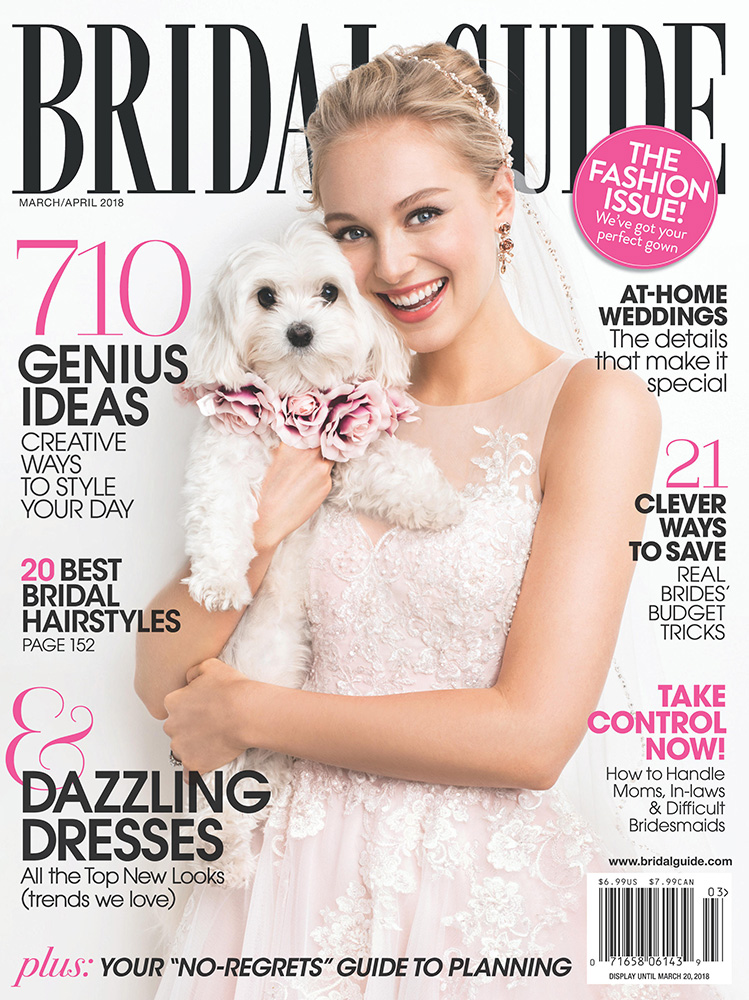 You'll find glorious dresses that will have you walking on air:
Gowns and accessories to dazzle the crowd: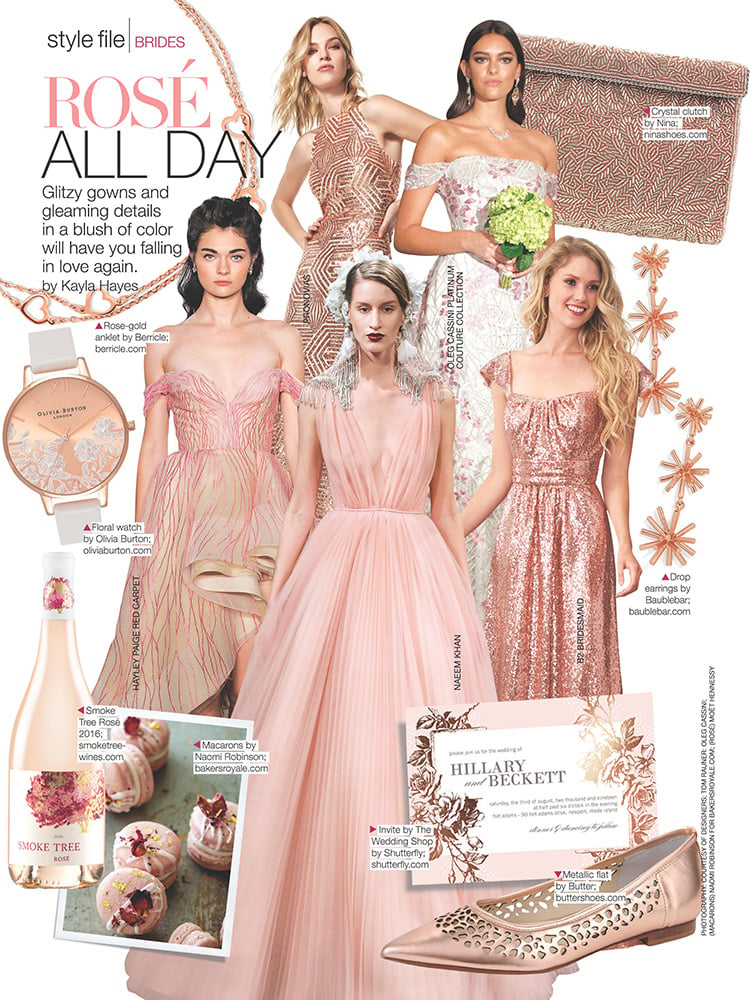 And our Runway Report that showcases the hottest trends from the latest bridal shows.
You're sure to look your most beautiful on the wedding day with a guide to customized makeup: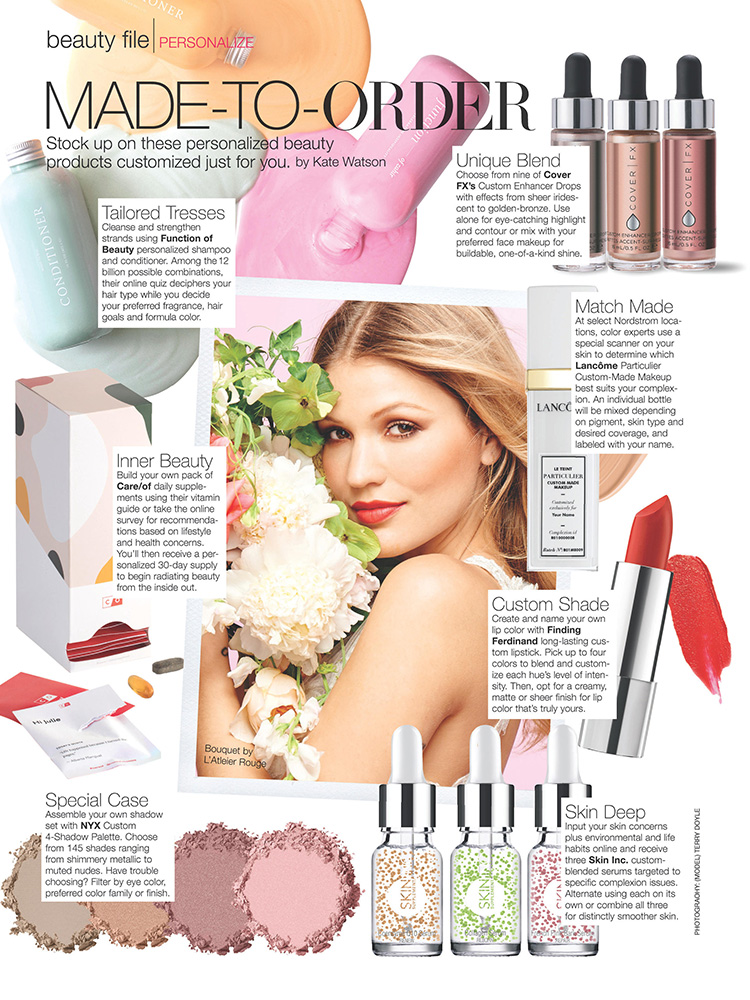 and our picks of the prettiest hairstyles from the catwalks.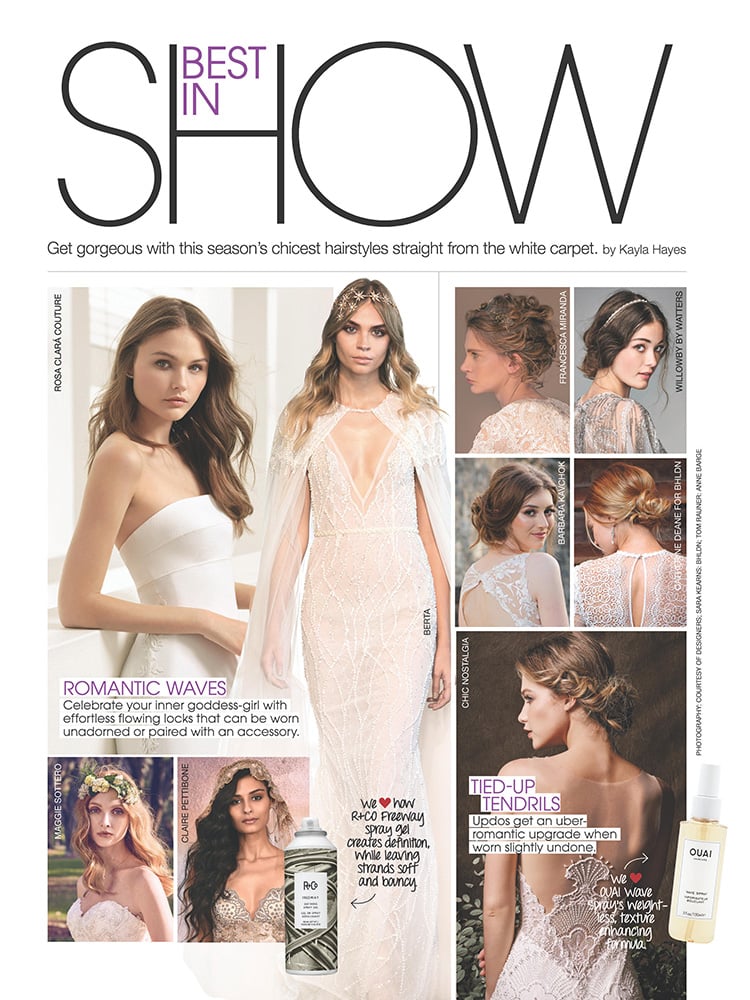 If wedding costs are squeezing your wallet, check out savvy tips from recent brides on how to save. Hint: Some creative thinking definitely stretches the budget!
And if an at-home wedding has always been your dream, you'll love our story on three real weddings. The décor, personal touches and magical intimacy are sure to inspire.
We know that wedding planning can be a stressful, emotional time — especially when friends or family members offer unwanted opinions and make demands. Ease the tension and learn how to deal with moms, in-laws and diva bridesmaids with grace and confidence.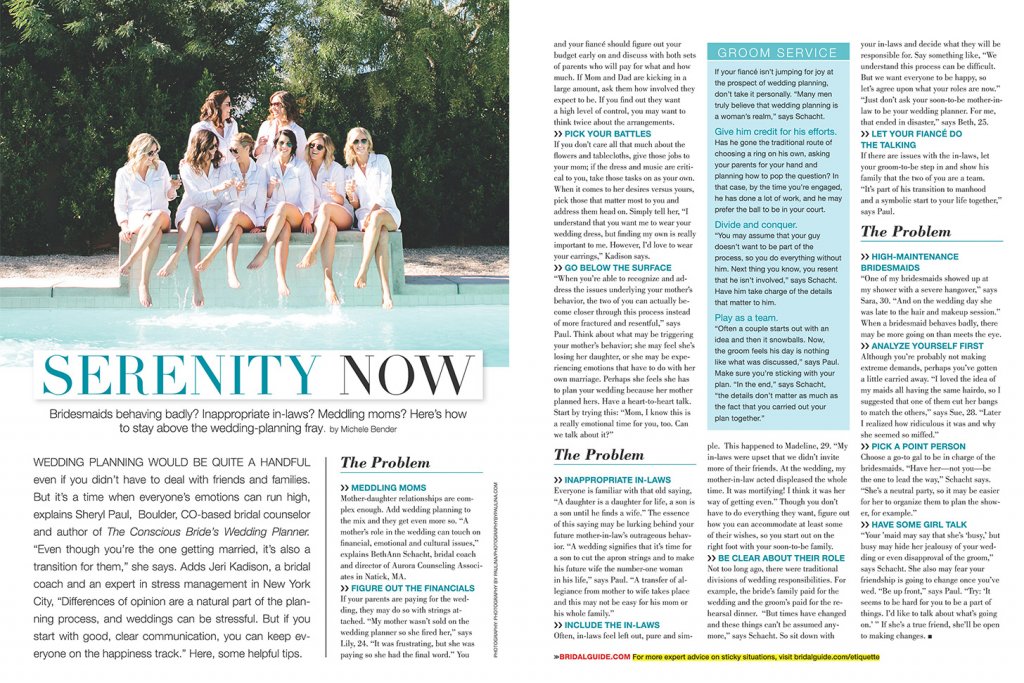 One of the best things about planning your wedding is what follows — the honeymoon! With this issue you'll receive a special "Honeymoon and Destination Wedding Guide" filled with incredible resorts and smart travel advice.
From Disney World to Bora Bora, uber-romantic overwater villas await.
If you're the adventurous type, discover unique ways to tie the knot under water, on a mountain trek or even when ziplining!
Consider an African Safari for the most awesome, unforgettable honeymoon. These off-the-grid campsites in Zambia are the ultimate in fun, romance and blissful intimacy.
Want to take a great mini-moon closer to home? Two-step your way to Nashville where fabulous hotels, restaurants and activities will charm you and your new husband.
And consider a trip to a top wine region in the U.S.A. for much-needed R&R: You'll enjoy cool places to stay along with some amazing varietals.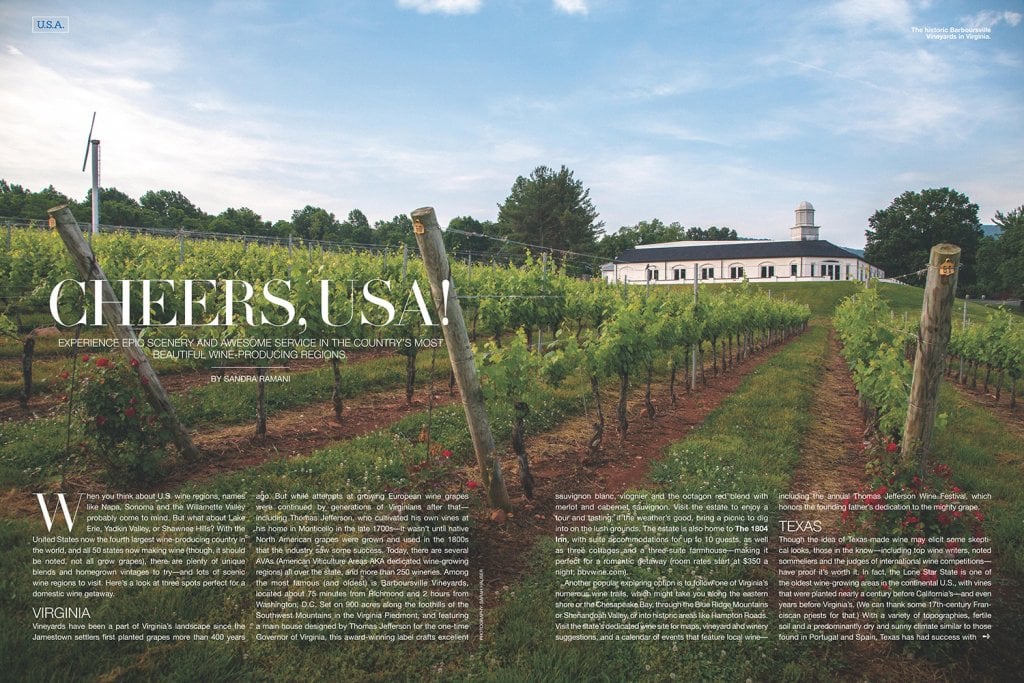 If sandy shores, warm breezes and blue waters are more to your liking then a honeymoon in Hawaii is a must. No matter your budget, we'll tell you how best to save and where to splurge.
There's so much more to enjoy in this issue: reception ideas, real weddings, gorgeous rings, save-the-dates and gift ideas. Get inspired, have fun and enjoy every minute leading up to your special day.
—Diane Forden