Congratulations brides-to-be! With a fabulous new year on the horizon our January/February issue is filled with the hottest new wedding trends for 2019.
 
From cakes and flowers to cocktails and décor you're sure to be inspired by these fresh new ways to celebrate your big day. 

And don't forget to enter our sweepstakes to win the cover gown! You'll also find the latest bridal fashions: swoon-worthy dresses guaranteed to suit your style whether you're a pastel princess or wild about color.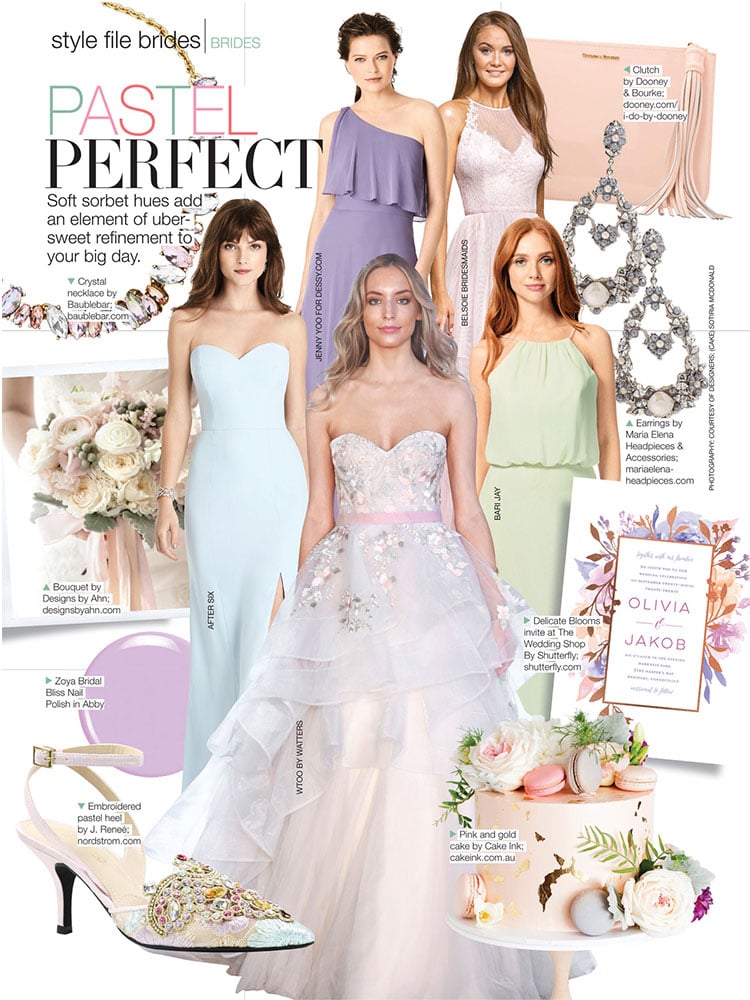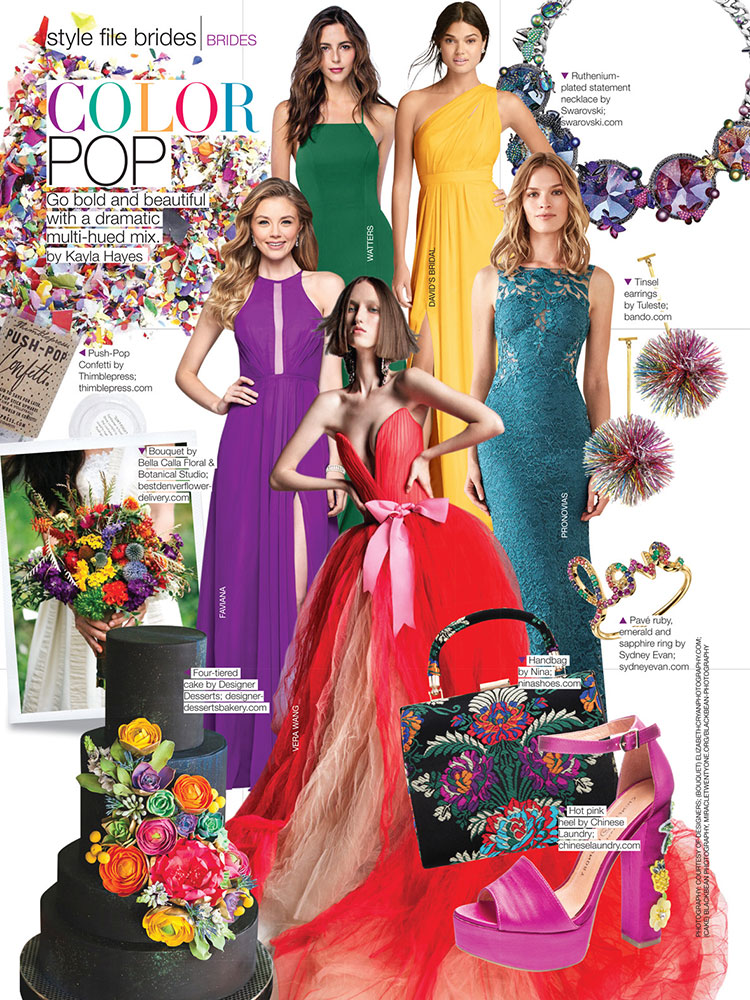 Lace dresses have never been more beautiful and we have some of the most romantic, picture-perfect looks for weddings at home or away.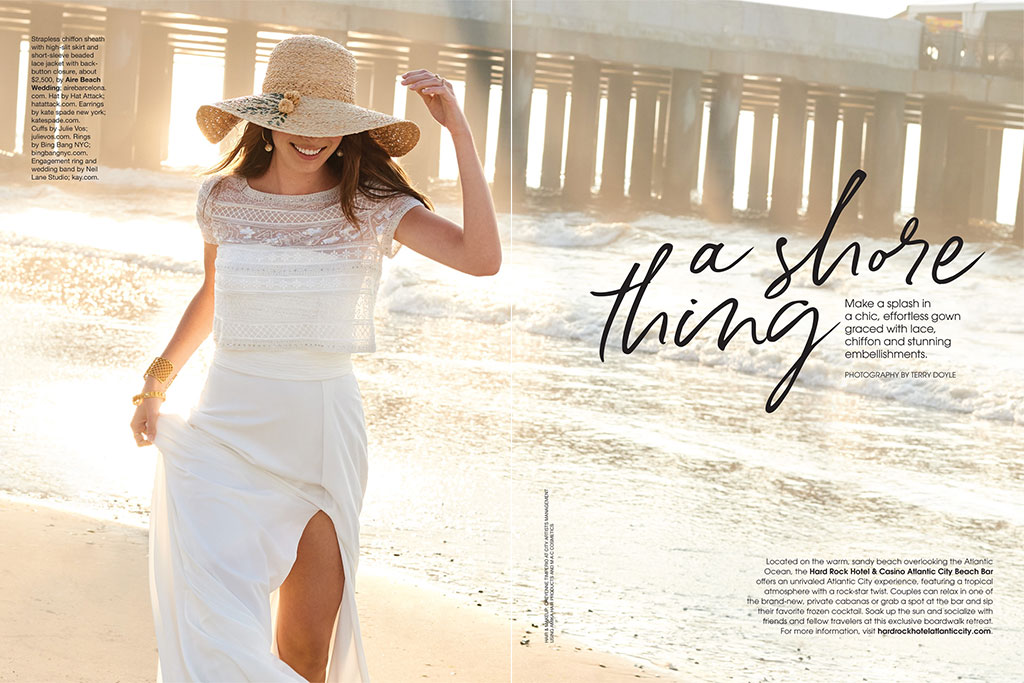 Plus, our Runway Report showcases even more stunning gowns to wow the crowd.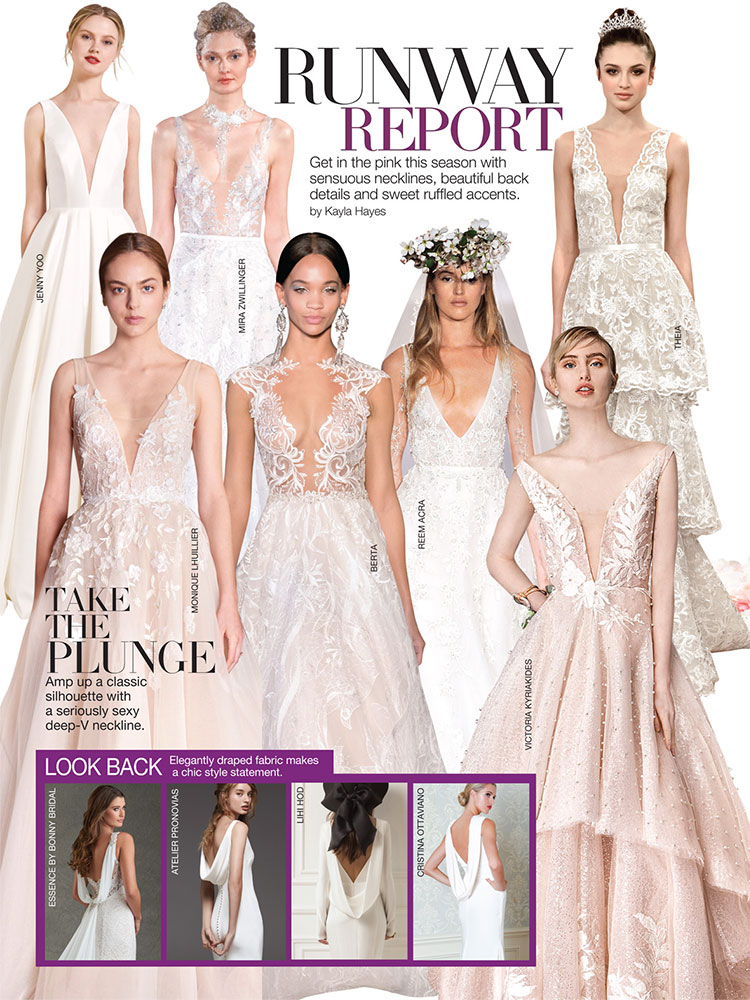 Look your absolute best with must-have makeup palettes (great for on-the-go touch-ups) and discover the best mascaras and products to use for long, sexy lashes.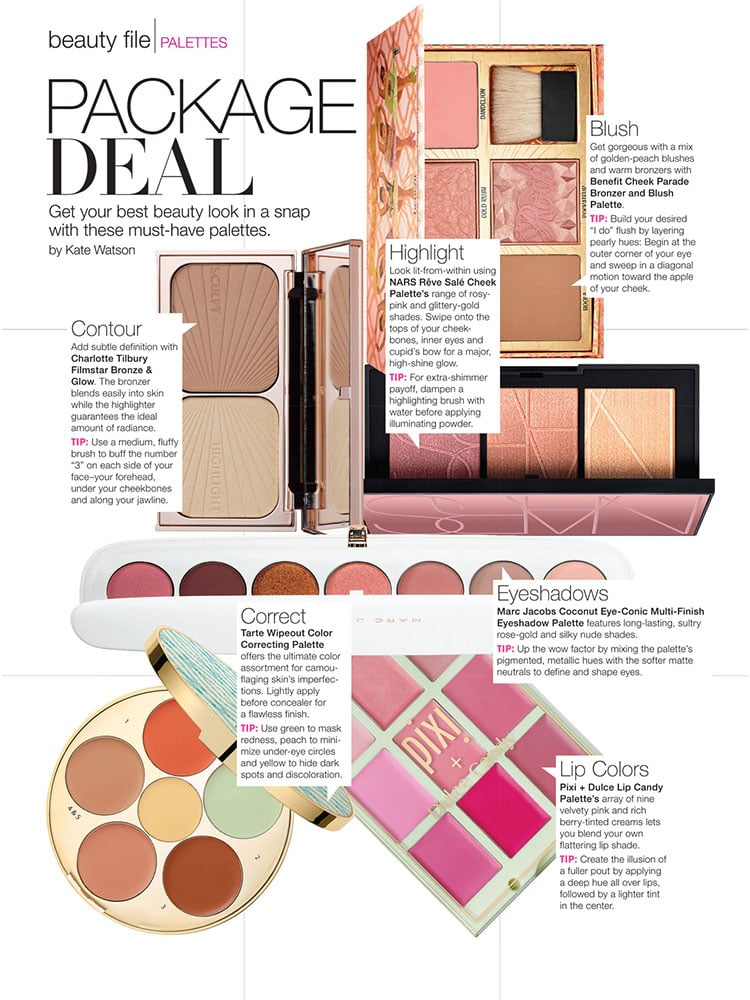 Destination weddings are becoming even more popular and we have the ultimate guide on what to do when.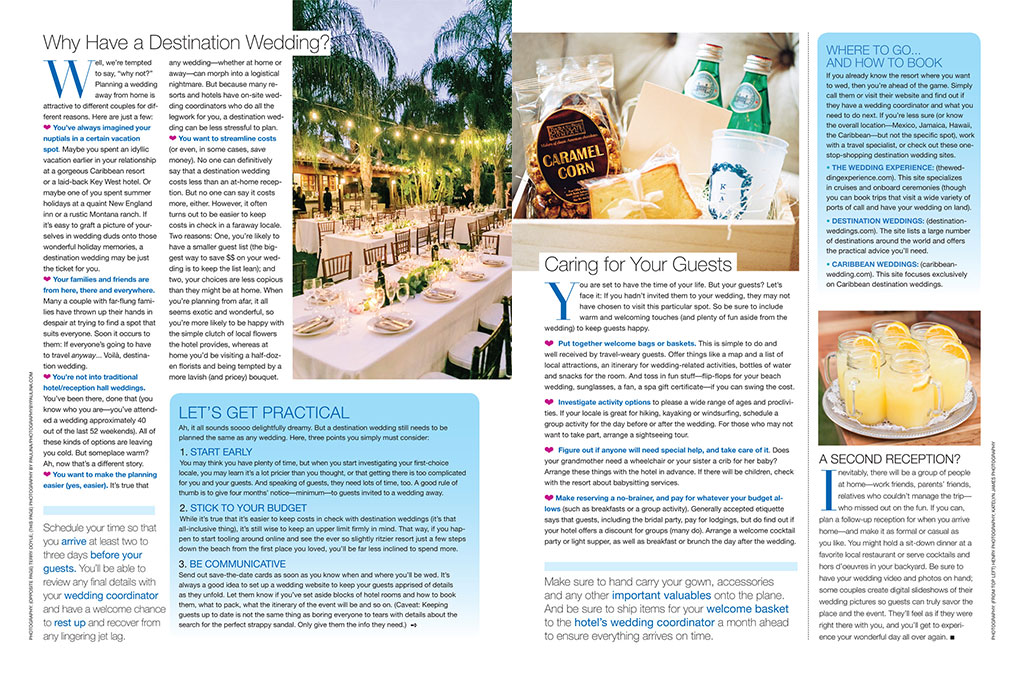 If you're feeling stressed about all the planning details (and what bride doesn't?!) check out these tips from a pro on how to get it all done without losing your mind.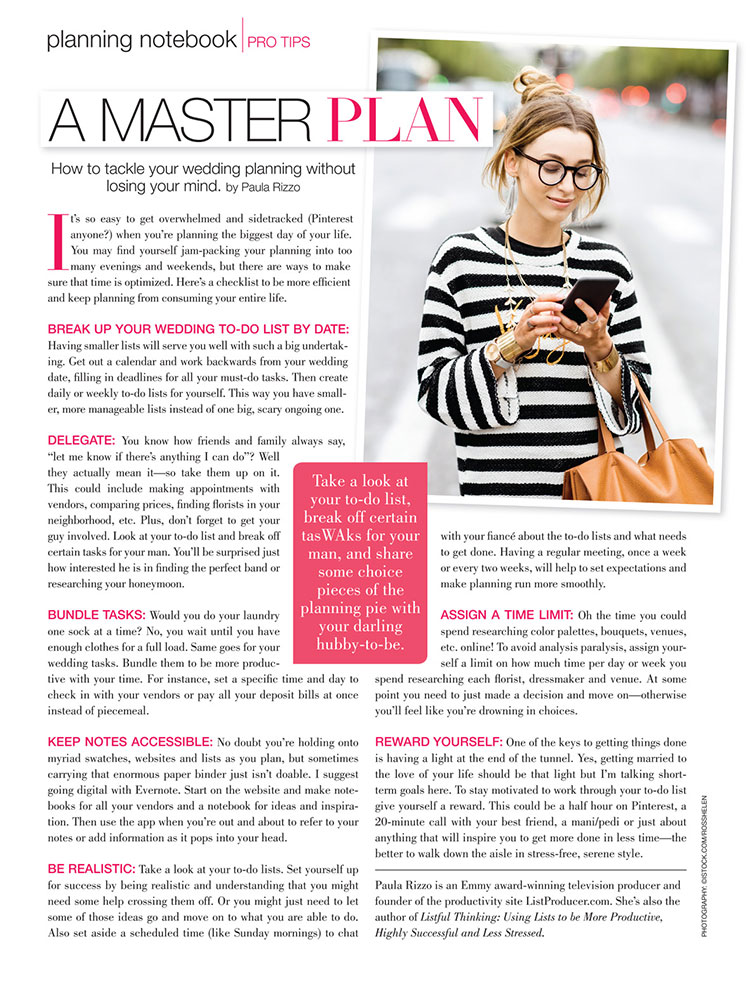 Budget concerns are a given when it comes to weddings. Keep yours in check with tips on how to have a chic, stylish celebration without breaking the bank.
And see what the pros have to say about the 10 most common money mistakes couples make when planning. You'll definitely want to avoid these pitfalls.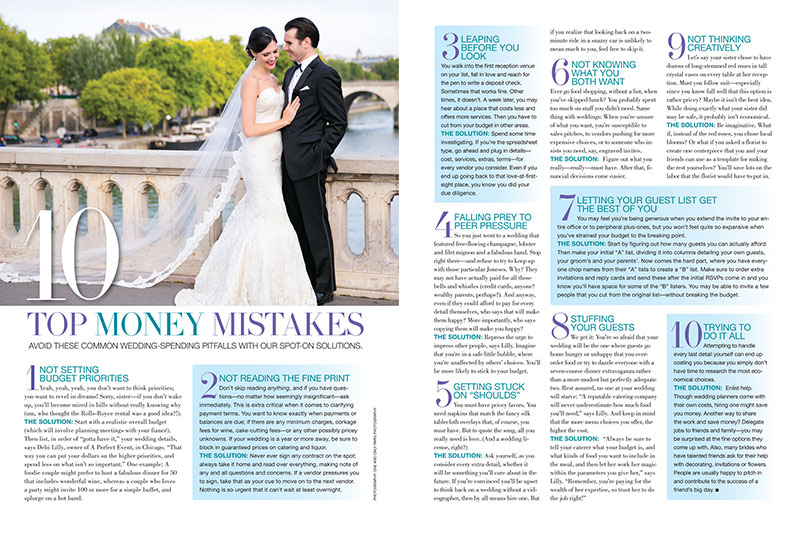 Next up, the honeymoon! Discover the latest updates on incredible resorts, restaurants, and fun attractions in the Caribbean.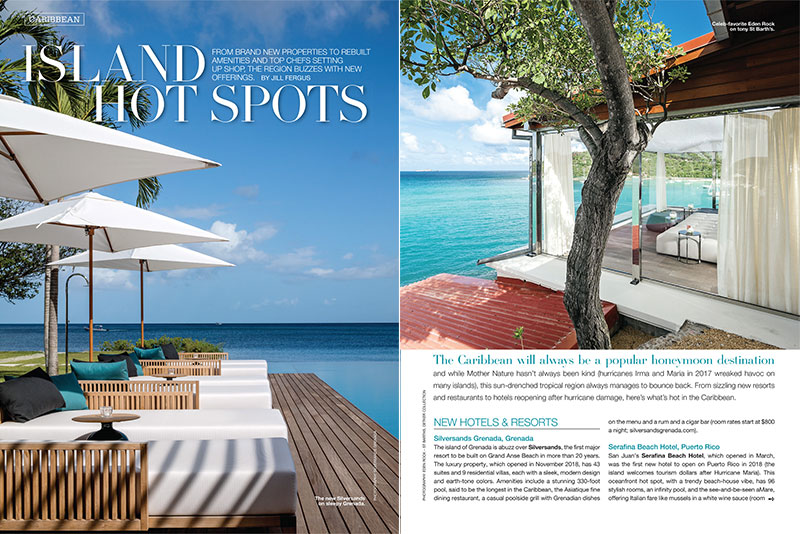 Or visit neighborly Canada for romantic adventures, fabulous food, and Insta-worthy scenery.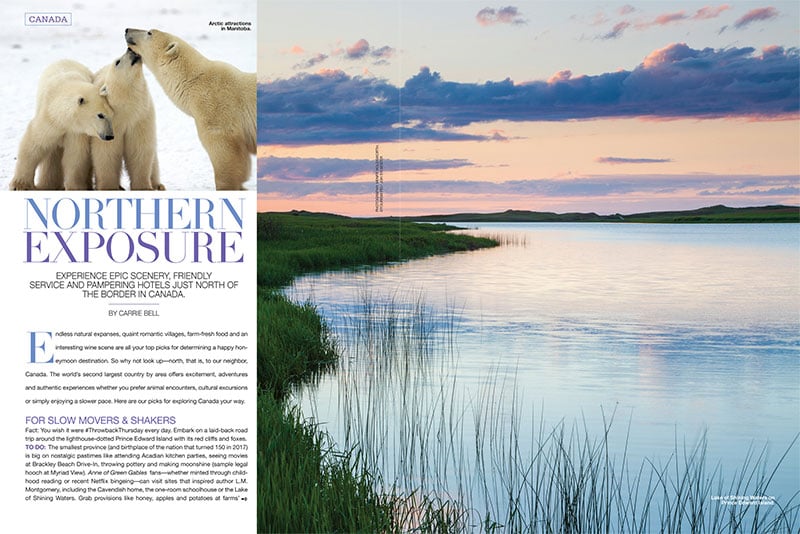 Bali takes center-stage, too, as a honeymoon-perfect getaway. On a recent visit I discovered just how magical this lush, mystical Island of the Gods is.
And for those who want to set sail, we've got the latest on fantastic new cruise ships.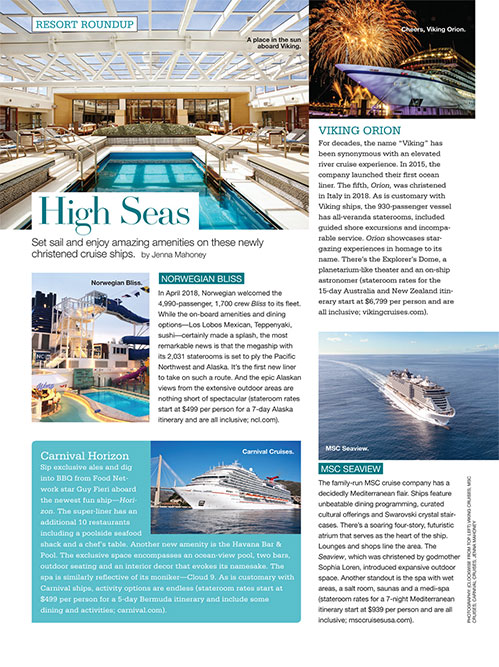 Make it your New Year's resolution to pick up a copy of Bridal Guide. You'll get your planning in gear, find the perfect dress and discover some of the best honeymoon destinations. Happy New Year!
– Diane Forden