Get ready for a double-dose of amazing fashion, planning and honeymoon info with our 2-in-1 March/April 2020 issue featuring a separate "Honeymoon & Destination Wedding Guide" that's filled with bucket-list getaways.
Fashion takes center stage with new gowns straight off the bridal runways. Plus, you can enter to win the cover gown!
From black and white ensembles to rainbow-hued looks, you'll find chic dresses and accessories paired with just-right reception ideas.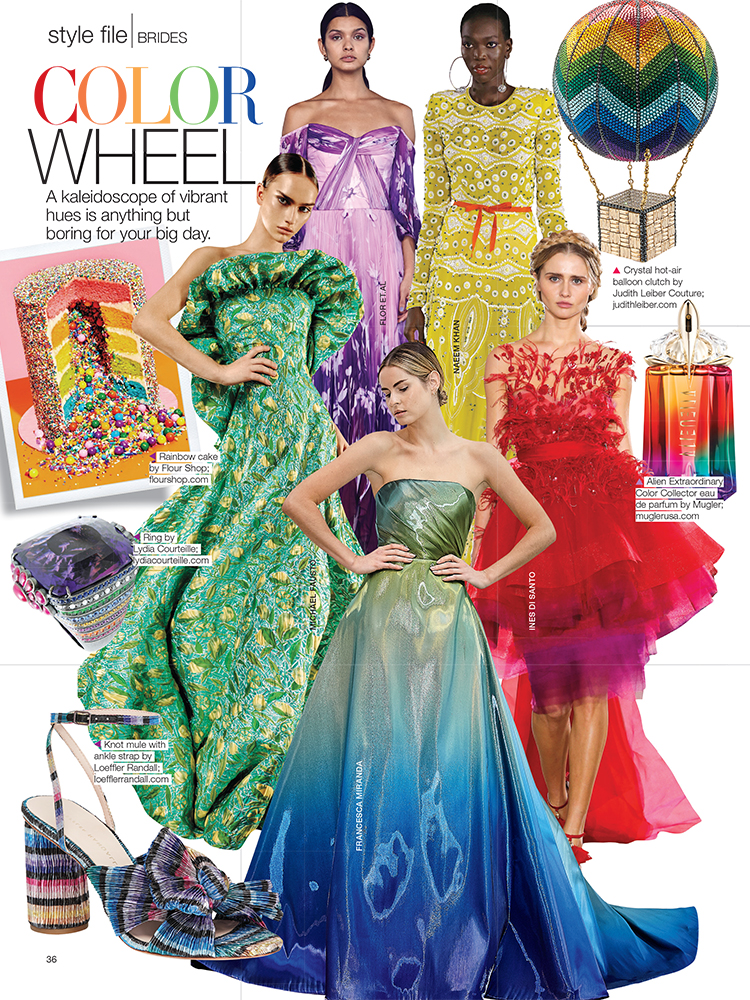 Look for more hot trends in Runway Report featuring champagne and blush-hued gowns.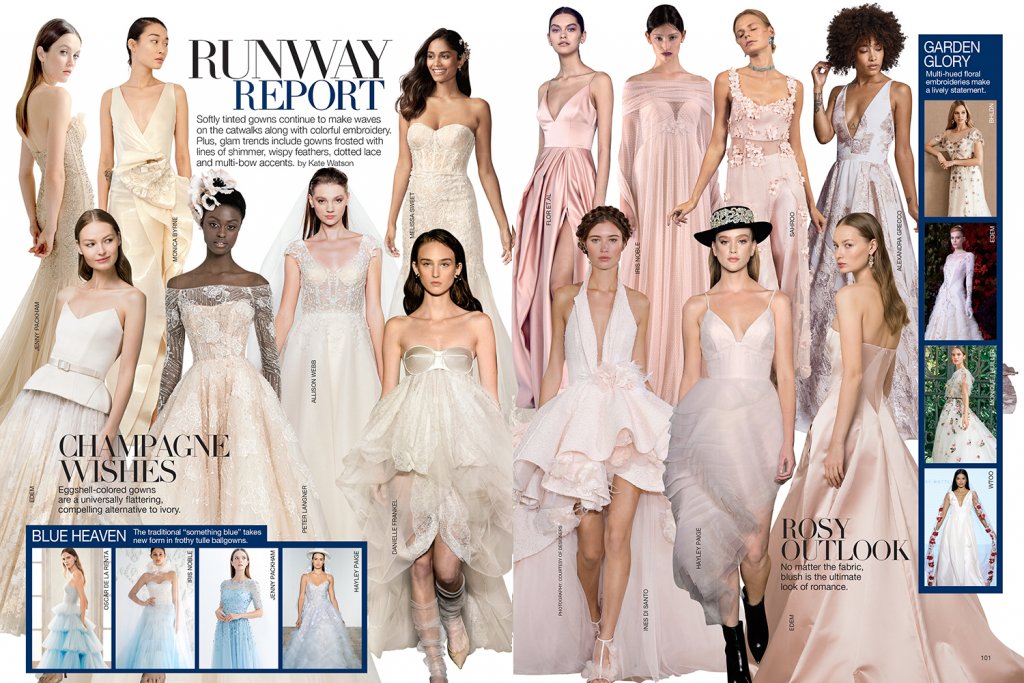 And if you picture yourself in a breezy, boho-chic gown with a light-as-air feeling, you'll love the choices in our "Daydreamer" story: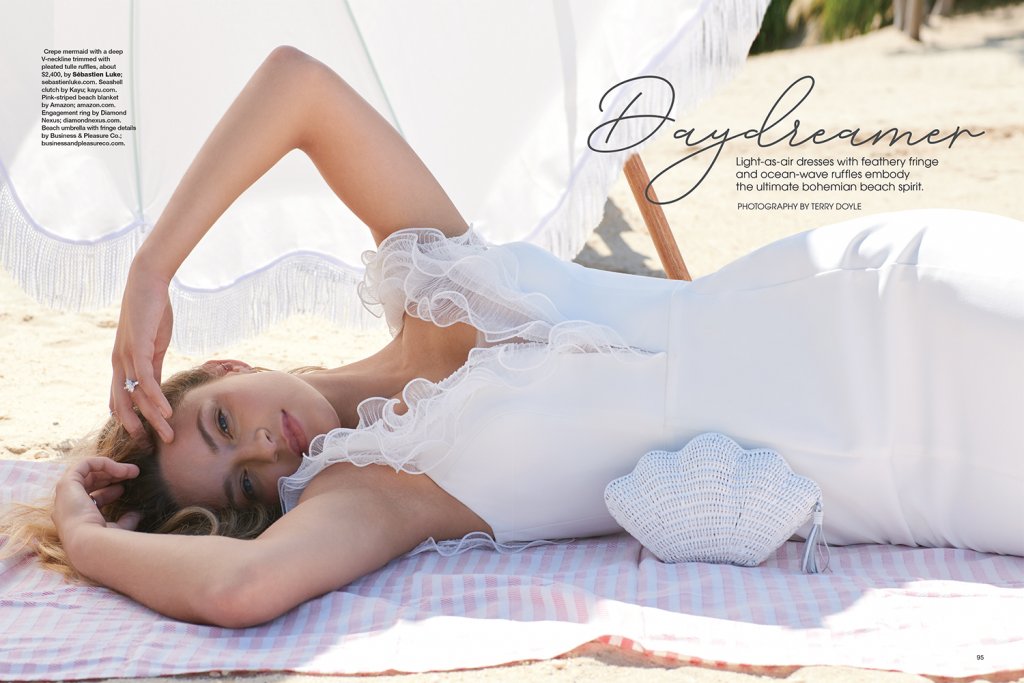 Every bride wants to look her absolute best on the big day, and glowing, sexy skin is an Insta-worthy beauty goal. Discover the best foundations and concealers for different skin types. We promise: your skin will look perfect (even if it's not!).
It's a given — just about anything can go wrong on the big day. But if you plan ahead, you can avoid potential disasters.
And if budget woes have you stressed, relax! Here are 15 "must-haves" that you really don't need. Trust me: Cutting these costs will save a bundle.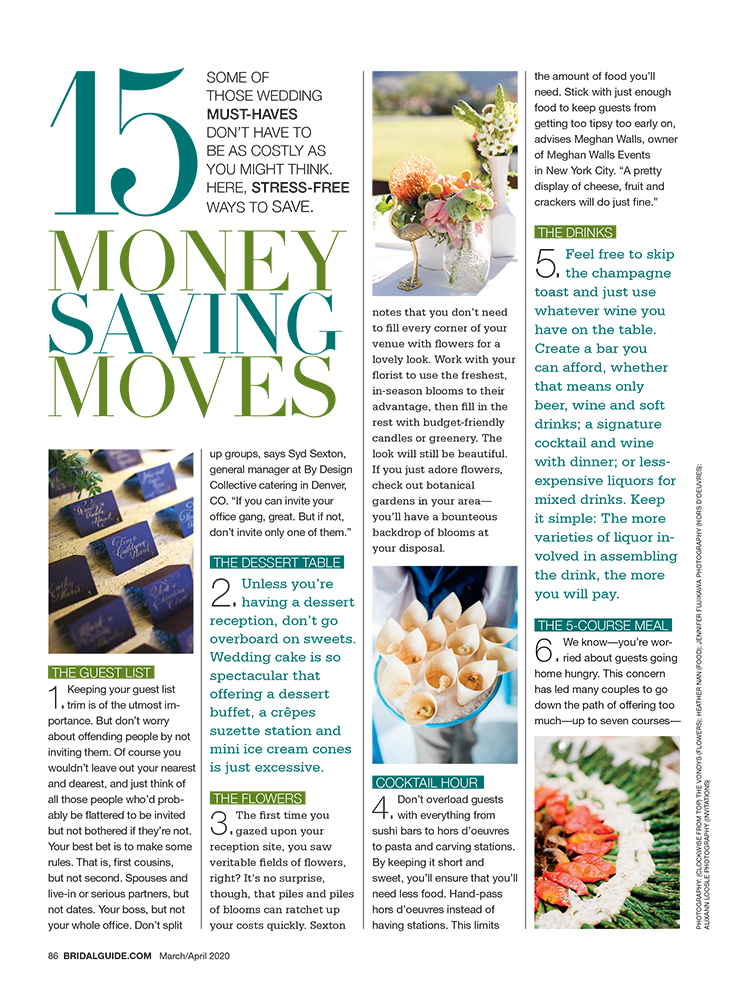 What makes a wedding special? It's the personal touches that tell your story and the unique way in which they are presented. Get inspired by our "All in the Details" story that shows how little touches can have a big impact.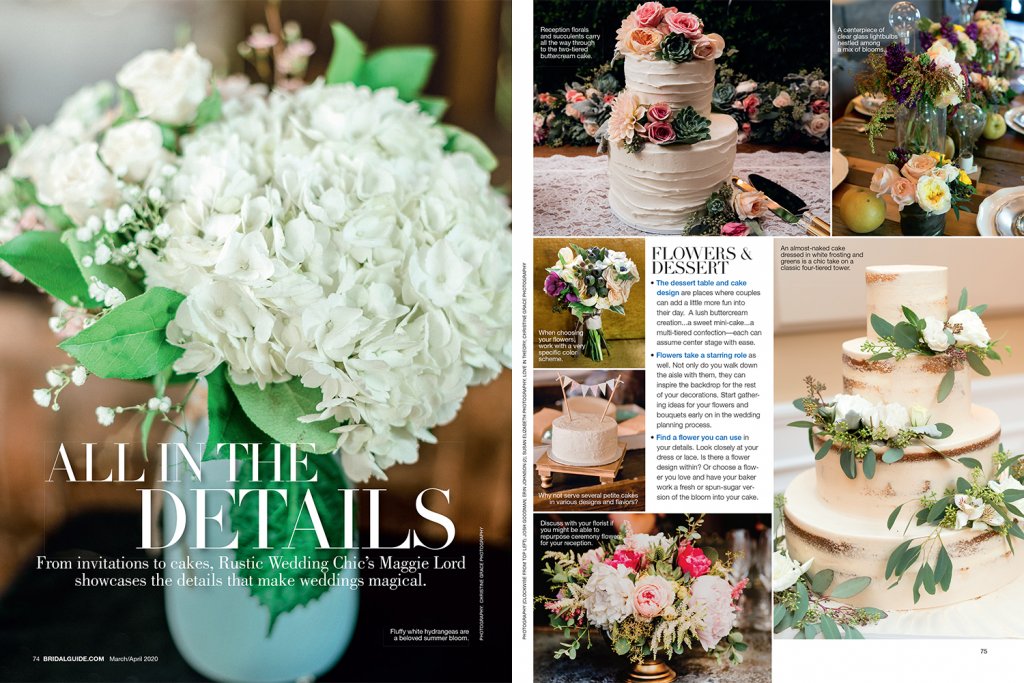 In our Honeymoon & Destination Wedding Guide, you'll find some of the best spots on the planet for honeymooners, from Africa to Hawaii.
Soothe any post-wedding stress at resorts that boast natural spring waters.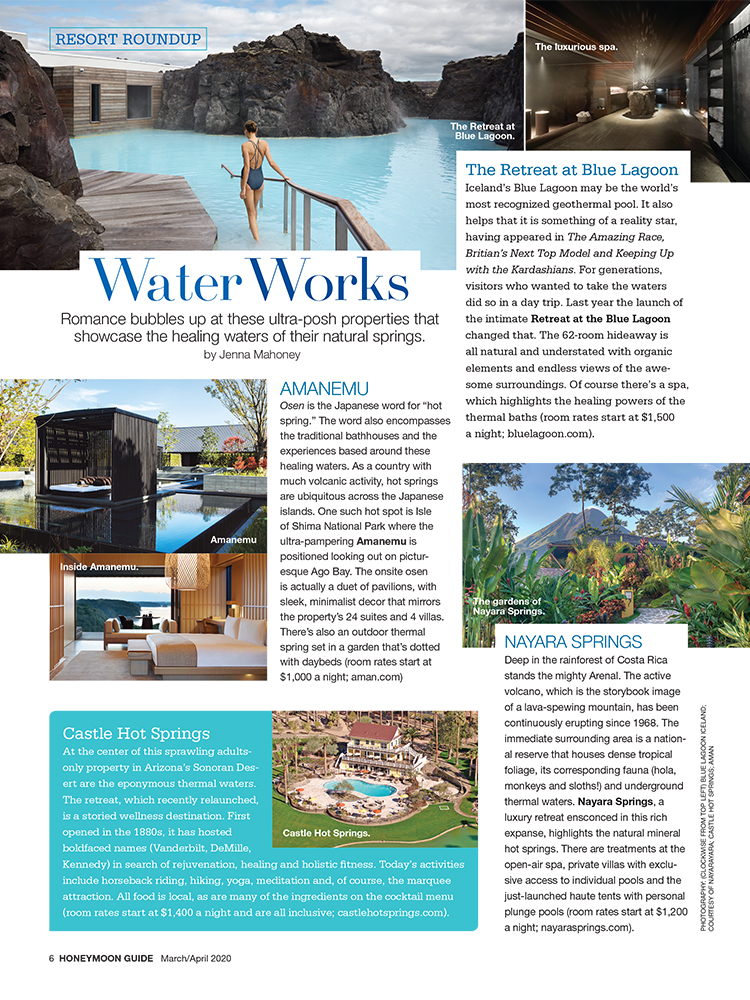 Venture to Zimbabwe, Africa for a trip-of-a-lifetime safari.
Visit charming, laid-back Zihuatanejo, Mexico.
Take a dip in one of these state-of-the-art Caribbean pools.
Or check out the burgeoning food scene throughout the Hawaiian islands.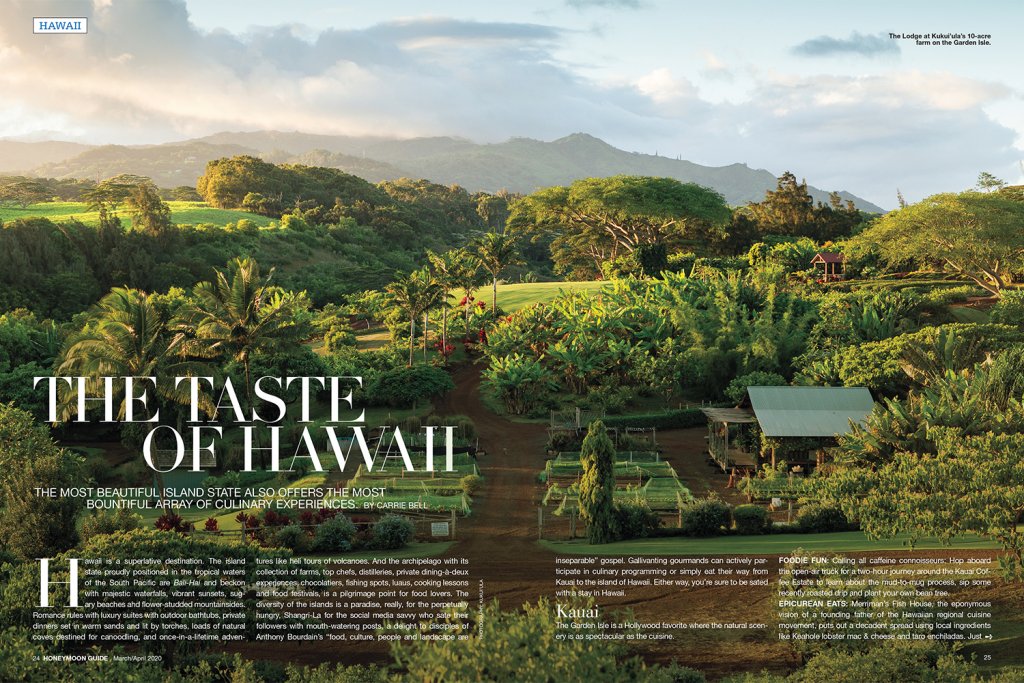 There's so much more to enjoy in the issue: real weddings, gorgeous jewelry, reception ideas and etiquette advice. Have fun planning the best day of your life!
—Diane Forden