There has probably never been a year more eagerly anticipated than 2021... and with good reason. The COVID-19 pandemic turned all our lives upside down. Many couples cancelled big weddings and opted for intimate celebrations. Others postponed their weddings and put planning on hold.
Happily, love lives on, and many of you recently engaged brides (congratulations!) are eager to know what the year ahead holds. You'll find the answers in our January/February 2021 issue along with the latest fashions, budget tips and fantastic getaways.
Micro-weddings? Large celebrations? These are the big questions on everyone's mind: We asked the industry pros to weigh in on how they see weddings taking shape in the months to come. Discover what's now, what's next and get inspired by fresh, new ideas for your big day.
For every bride, finding the perfect gown is a top priority and we've got stunning styles for you to choose from, whether you want to go soft and feminine...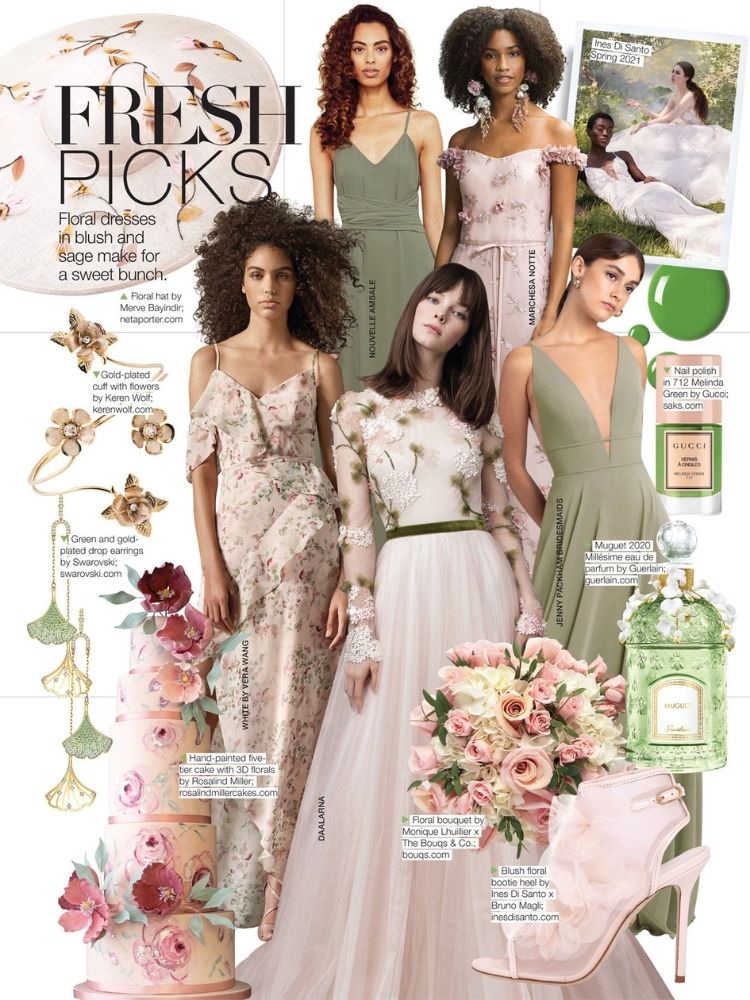 or wear a thoroughly modern, rustic-chic look.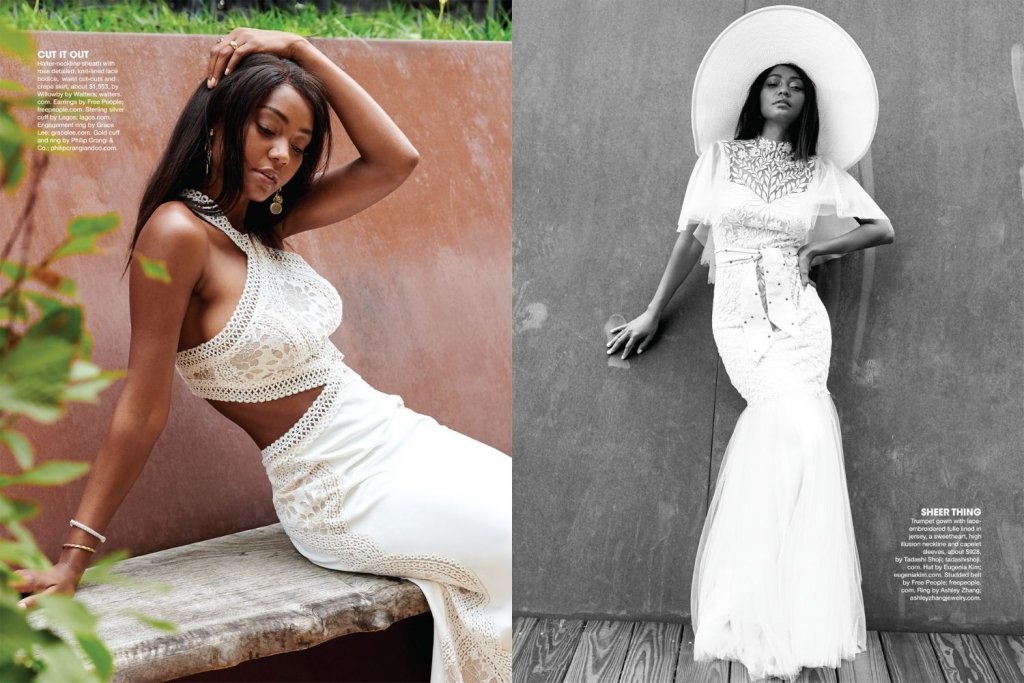 You'll also find gorgeous dresses from the latest bridal collections.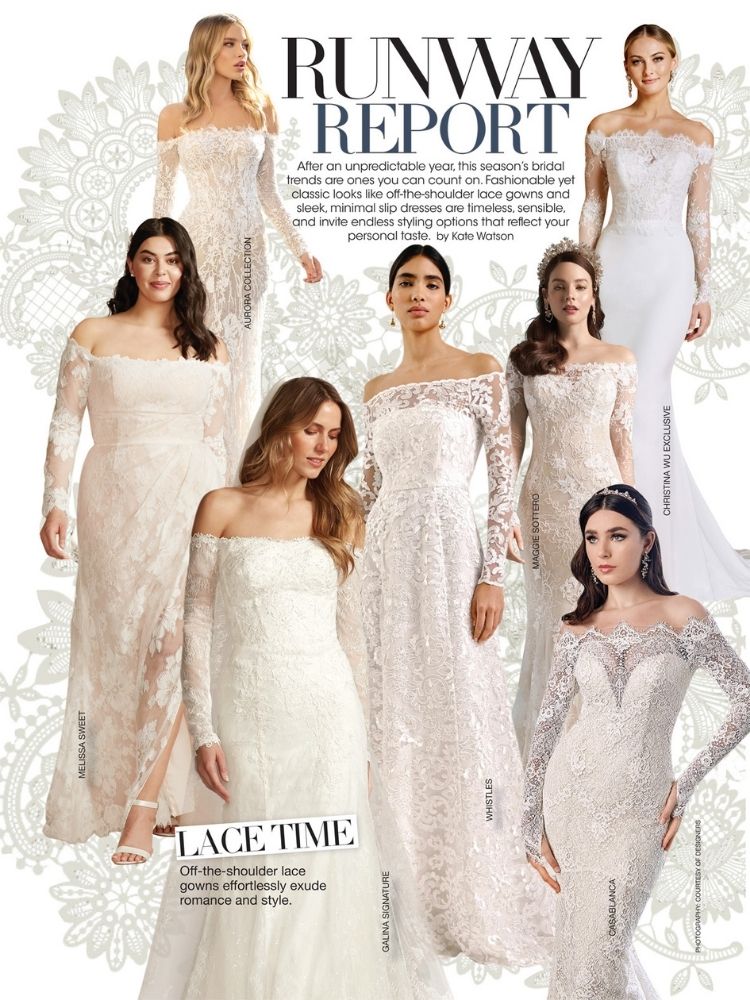 Who doesn't want to look her absolute best on the wedding day? Discover how one bride got in shape (and a lot healthier) in the months leading up to her big day.
It goes without saying that planning a wedding is stressful, and all too often the critics (even though they may mean well) make matters worse. Find out how to effectively — and gracefully — deal with anyone (moms, future in-laws and bridesmaids) who may unwittingly rain on your parade.
As you plan the big day, you'll also realize how easily expenses can add up on just about everything. Be sure to check out our story on smart ways to save on catering costs from drinks to desserts.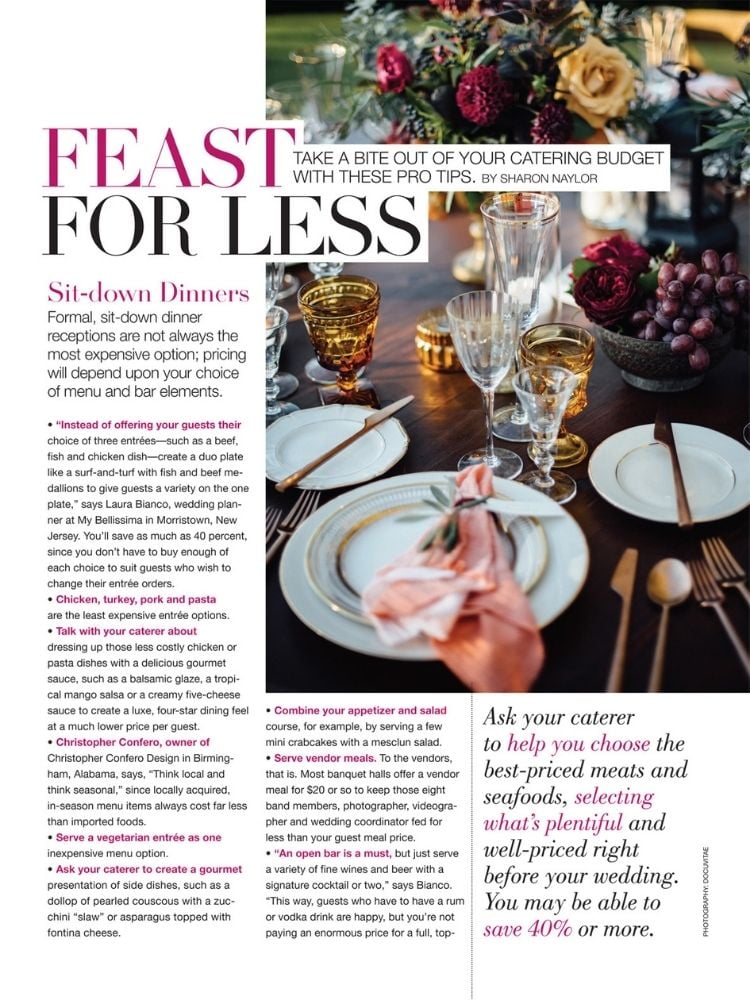 In our travel section, amazing destinations in the U.S.A. will have you booking your trip in record time. Explore the singularly beautiful resorts located near our National Parks.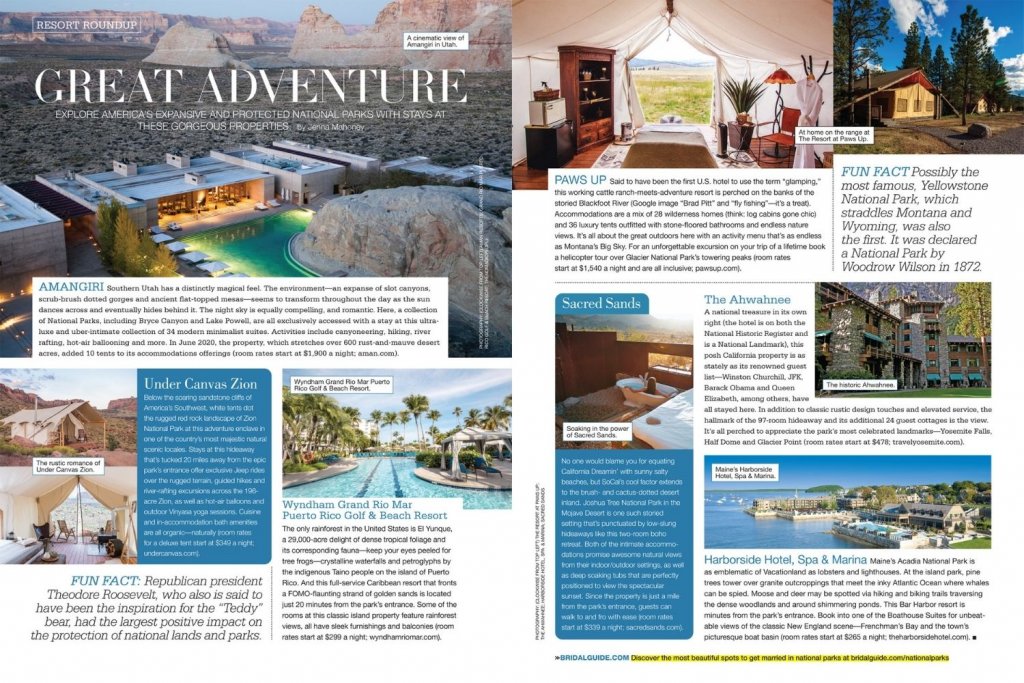 Or consider a stay at these welcoming spots in Massachusetts.
See where and how real couples wed in Baltimore, MD...
and Colorado.
There's even more great info in this issue: beauty tips, real weddings, engagement rings and etiquette advice. Whether you decide to have a small wedding or a big blow-out affair, know that we're here to help. Enjoy the issue, and have fun planning one of the happiest days of your life!
—Diane Forden