It's going to be an incredible year for weddings! In our January/February 2016 issue, we reveal the hottest new trends guaranteed to get you revved up for your own celebration. 
From cakes and cocktails to flowers and photography, discover how couples (like you) will wed in the coming year. Hint: look for a very rosy outlook with rose-gold and rosé wines trending.
You'll also find some of the most gorgeous dresses to wear for a destination wedding or at a party closer to home: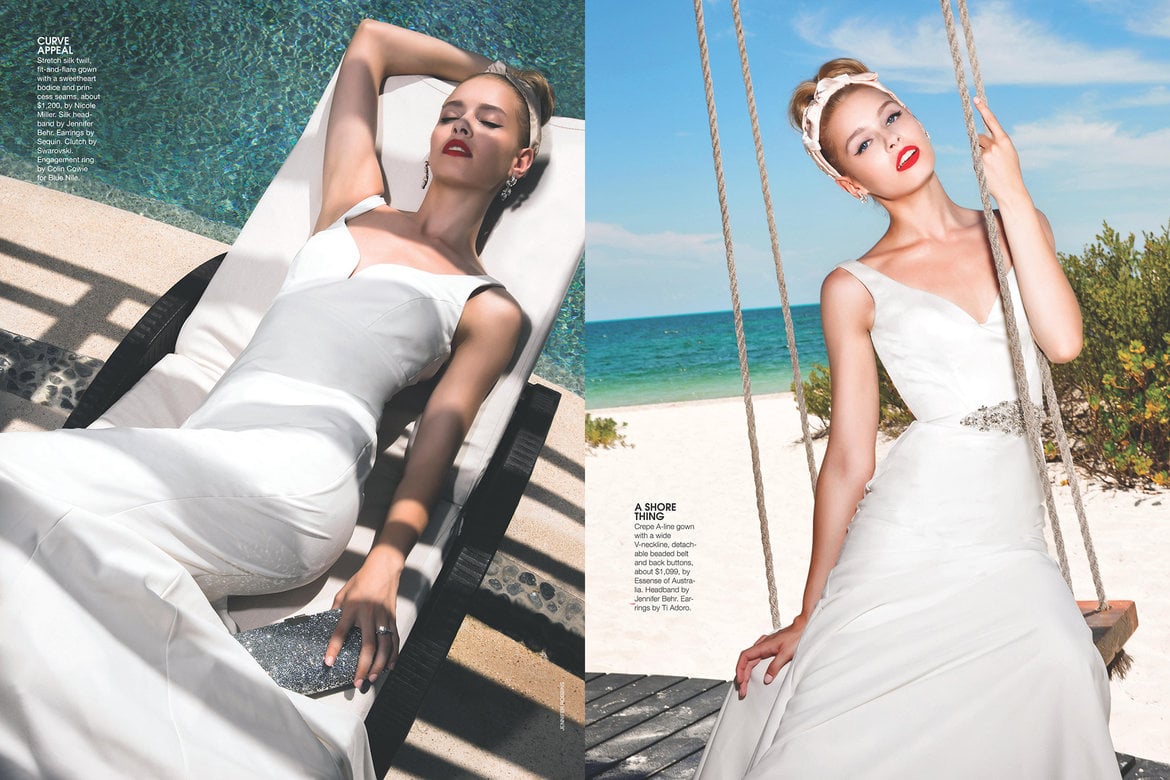 We've also pulled together some pretty palettes for you and your 'maids — from pale pastels to bold, bright hues — along with perfect accessories and chic reception details. I promise, you'll be inspired!
In our Runway Report, see what gown styles stole the spotlight at the bridal shows:
as well as the accessories that wowed the crowd:
And to make your dress shopping even easier, be sure to read wedding guru David Tutera's advice on how to choose the right style for your body type. When it comes to finding the perfect dress, we've got you covered.
You'll also love the advice given by top beauty pros on how to choose the right foundation to get that special big-day glow: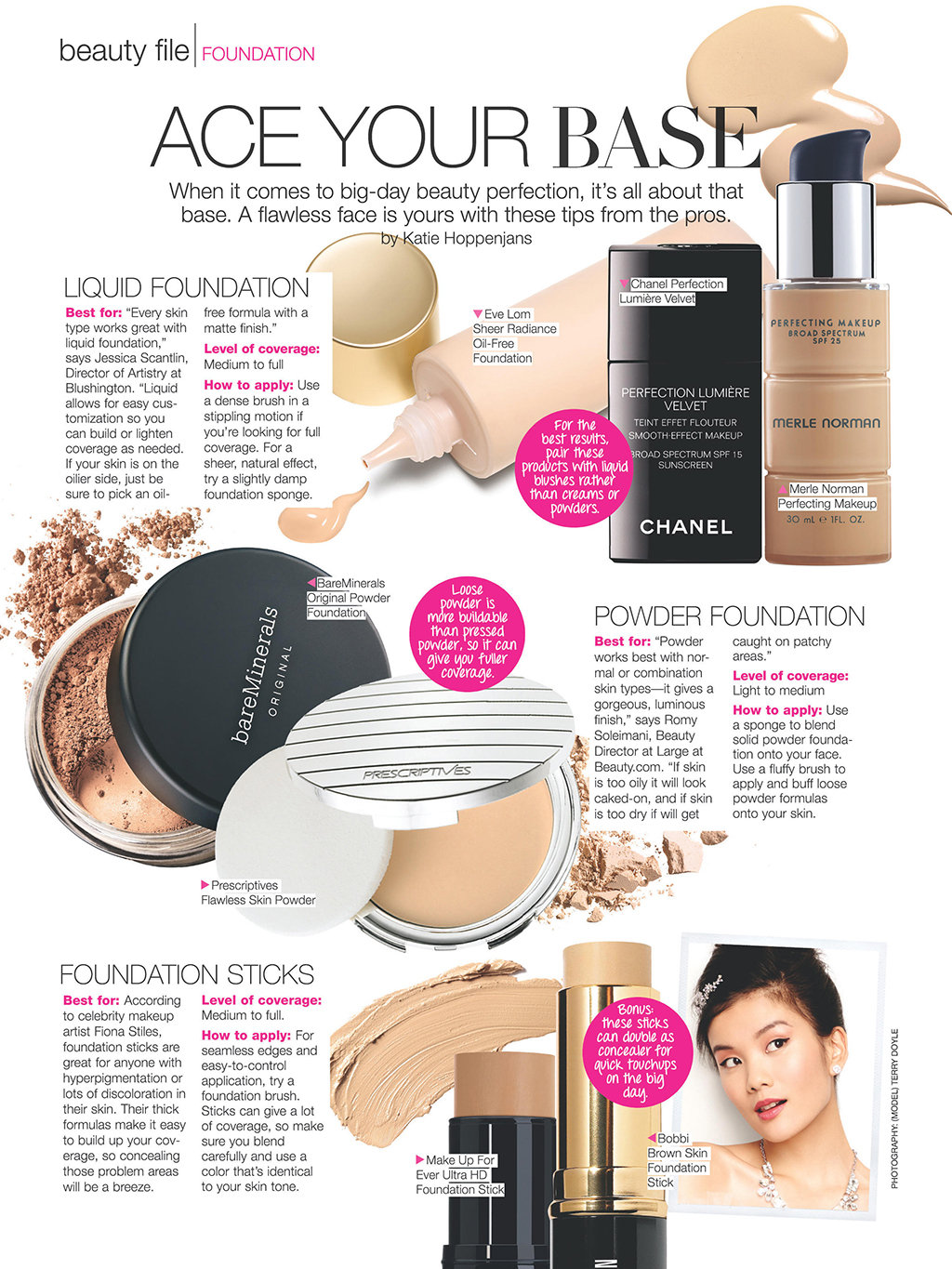 Naturally, it goes without saying that one of the first decisions you'll have to make after your engagement is where to marry. If you're still not sure, check out our story on the pros and cons of different reception sites. We weigh in on hotels, restaurants, outdoor venues, and all-in-one facilities. You'll discover just what each site has to offer and where you might need to spend more (or less) money.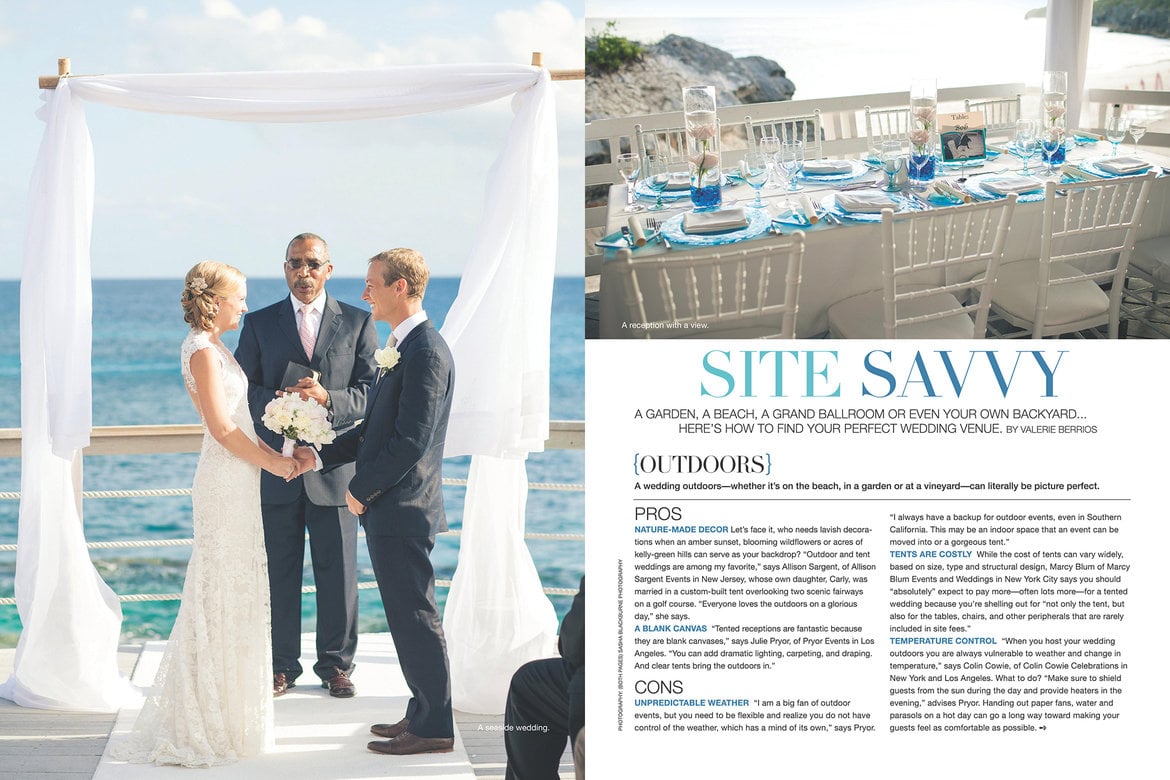 And speaking of the green stuff, learn how to keep your budget under control with the smart tips in "10 Budget Blunders." Trust me, it's very easy to get carried away and then face a mountain of debt (and buyer's remorse) later on.
One thing that you'll have absolutely no remorse about is the honeymoon. This glorious trip of a lifetime promises romance, fun, and lots of post-party relaxing. Think blue skies, balmy breezes, white sands, and azure water. In the Caribbean, you'll find all this and more at some of the most romantic, intimate hideaways where you can totally unplug and unwind.
And in Mexico the allure of new resorts, fabulous restaurants and exciting hotel updates will have the two of you booking your trip in no time.
For those who prefer a more urban destination, check out the hip, art-scene vibe in cities such as Miami, San Juan and Berlin where cool hotels, chic boutiques and top chef restaurants promise unforgettable memories.
Or venture further north to picturesque Norway to capture lots of Instagram-worthy shots when the stunning Aurora Borealis lights up the sky.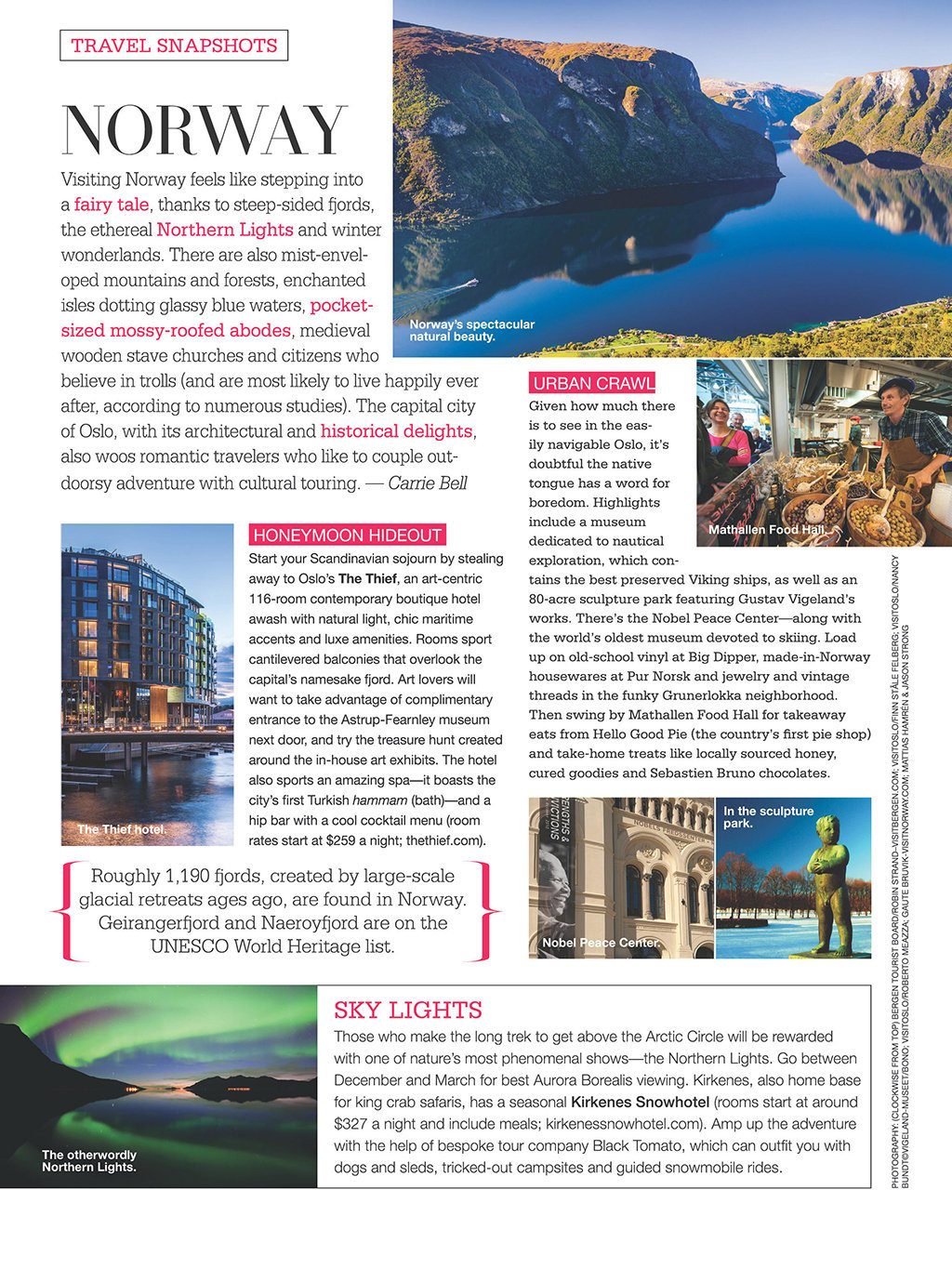 What a great start to the New Year! Have a blast planning your biggest party ever, and be sure to look for reception ideas, dazzling rings, beautiful real weddings and much, much more in our first issue of 2016. Enjoy!