Whether you're newly engaged (congratulations!) or in the midst of planning your big day, our Sept/Oct issue has everything you need to navigate the wedding process with ease. Plus, you can enter to win the cover gown!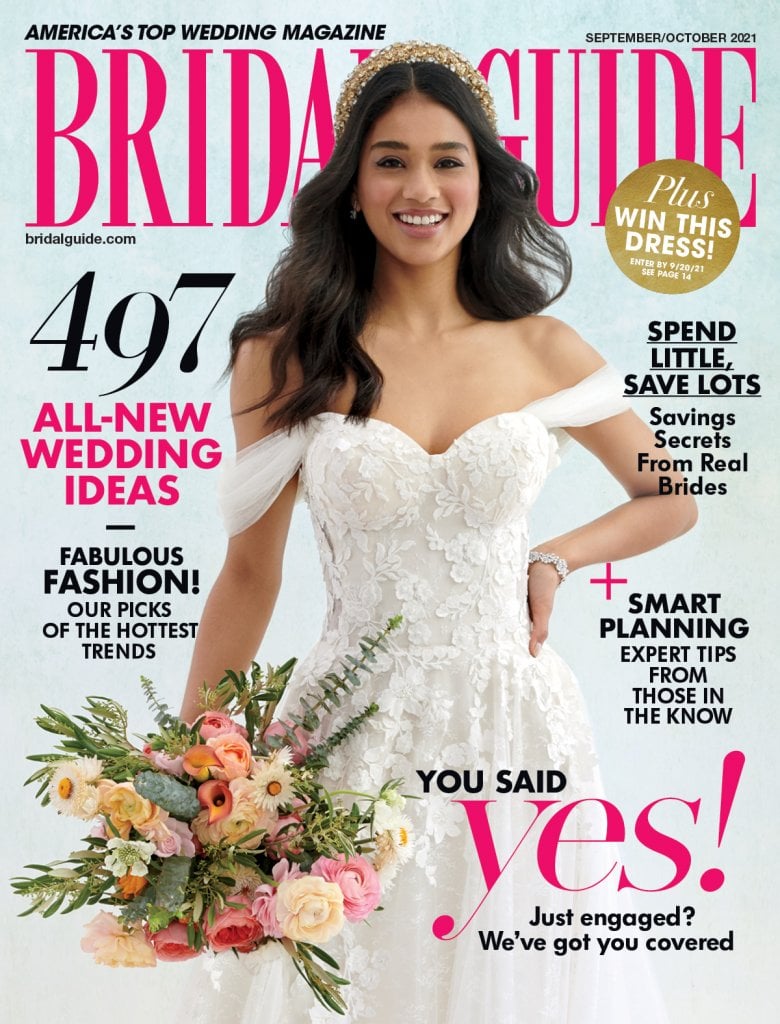 You'll find glorious dresses — and pants! — that will have you walking on air:
Gowns and accessories to dazzle the crowd:
And our Runway Report that showcases the hottest trends from the latest bridal shows.
If wedding costs are squeezing your wallet, check out savvy tips from recent brides on how to save. Hint: Some creative thinking definitely stretches the budget!
Whether the question was just popped or you're only a few short months away from the big day, our step-by-step planning guide will keep you on track.
Get to know some of our favorite wedding planners and event designers in a new series that kicks off in this issue.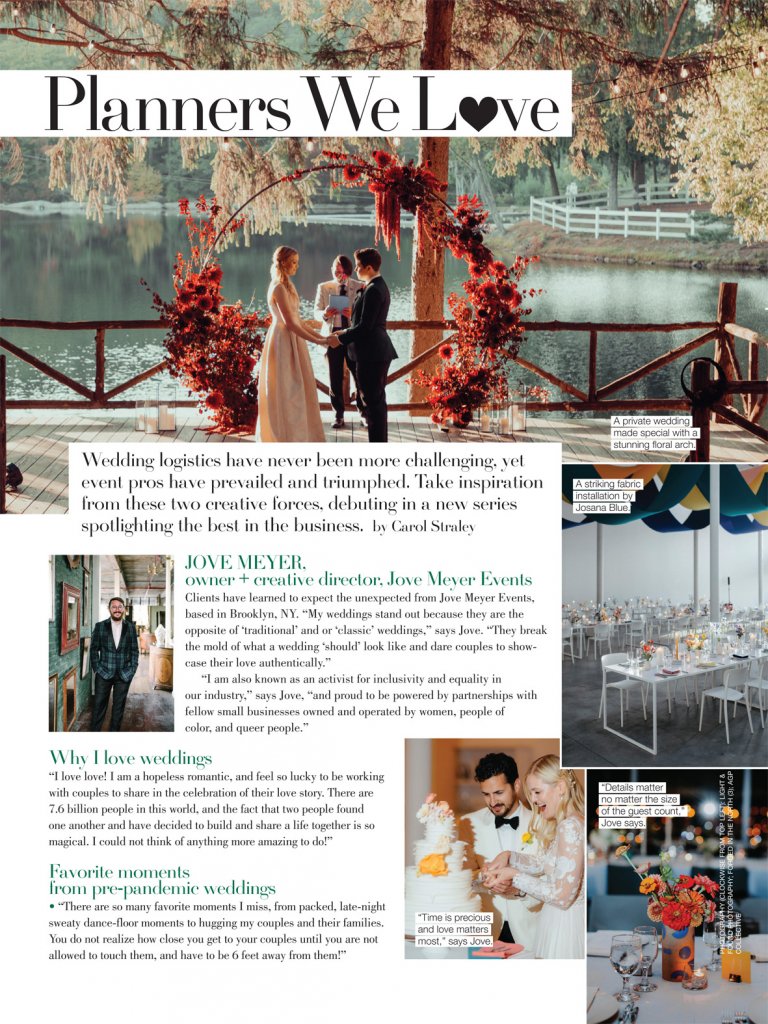 Our special Honeymoon and Destination Wedding Guide section can be found on the flip side of the magazine.
One jetsetting couple showcased their wanderlust at a retro-chic, repurposed airline terminal in NYC.
Another couple married on a 340-acre resort in Virginia's rolling wine country.
Thinking about venturing further afield for your honeymoon? Take a look at this stunningly revamped property in Portofino.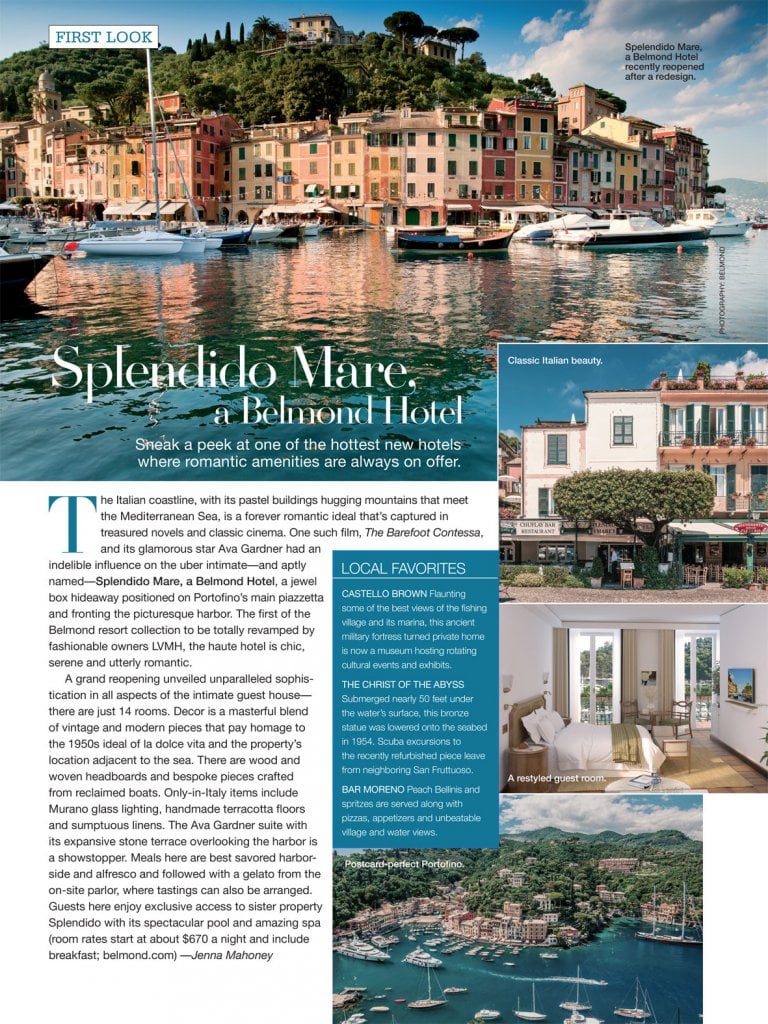 You'll also find etiquette advice, registry picks for your wish list, big-day hair and makeup inspo, plus more... so kick back, relax, and enjoy the issue!
—Mark Clarke