Get ready for a triple dose of fashion, wedding planning and honeymoon ideas with our annual 3-in-1 issue!
Not only will you find gorgeous gowns, smart budget tips and lots of inspiration, there's also a special "Your Home" section on the flip side of the magazine with a chance to win the cover items (and more!) from JCPenney.
Did I mention that you and your new husband might also win a fabulous honeymoon in Hawaii? Be sure to enter... you never know!
And speaking of honeymoons, you'll find a separate "Honeymoon & Destination Wedding Guide" filled with dreamy resorts and incredible destinations.
But let's get back to fashion: This season, our editors spent days covering the bridal shows in Chicago and New York to bring you the hottest looks. You'll love all the new trends and the wide variety of styles. There's truly something for every bride, from romantic, tiered and sheer looks...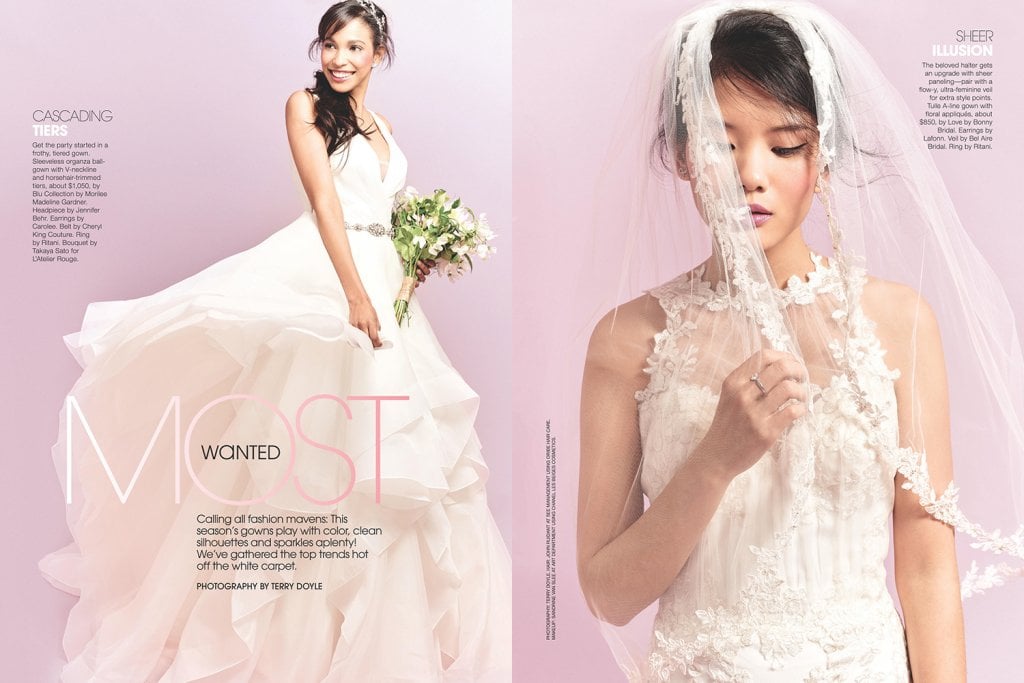 ...to dazzling back-bling dresses and beautiful full-skirted ballgowns.
You'll also find more trends in our Runway Report:
and get the best bang for your buck with glam accessories... all under $100.
We'll take you backstage for beauty tips from the hair and makeup pros that created the show-stopping looks seen on the runways.
Want to thrill your guests and have an unforgettable wedding? From fabulous lighting to amazing food, décor and entertainment discover how other couples made their day extra special in our "Above & Beyond" story.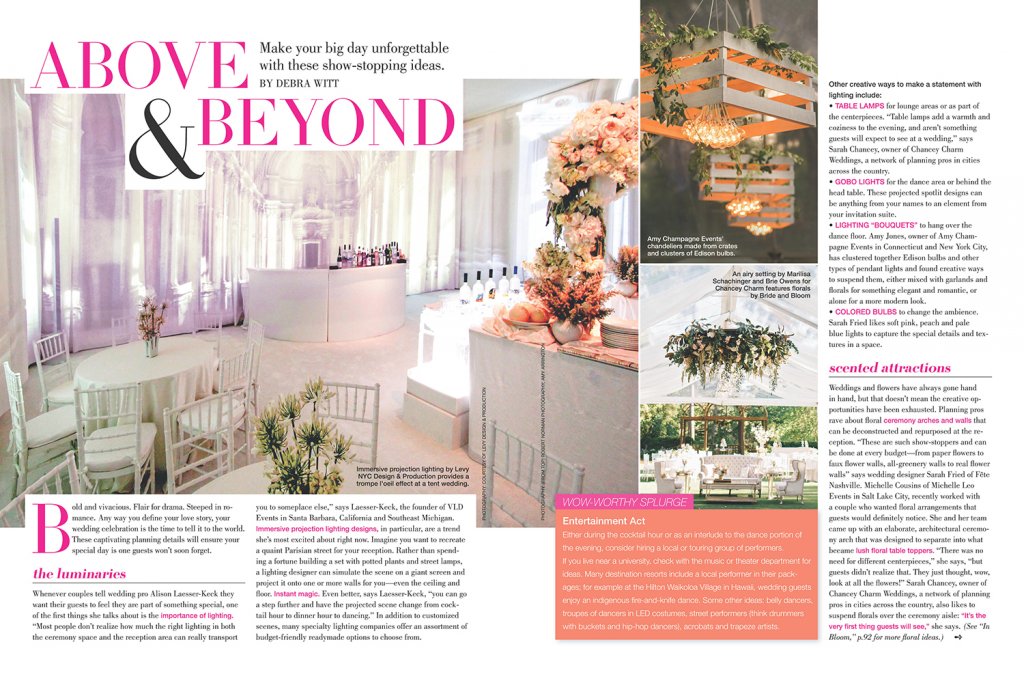 For floral inspiration, check out gorgeous blooms for ceremonies, décor details, bouquets and centerpieces.
Budget concerns are often uppermost in every couple's mind. We give you a breakdown of how wedding dollars are spent from coast-to-coast, as well as tips from the experts on how you can save.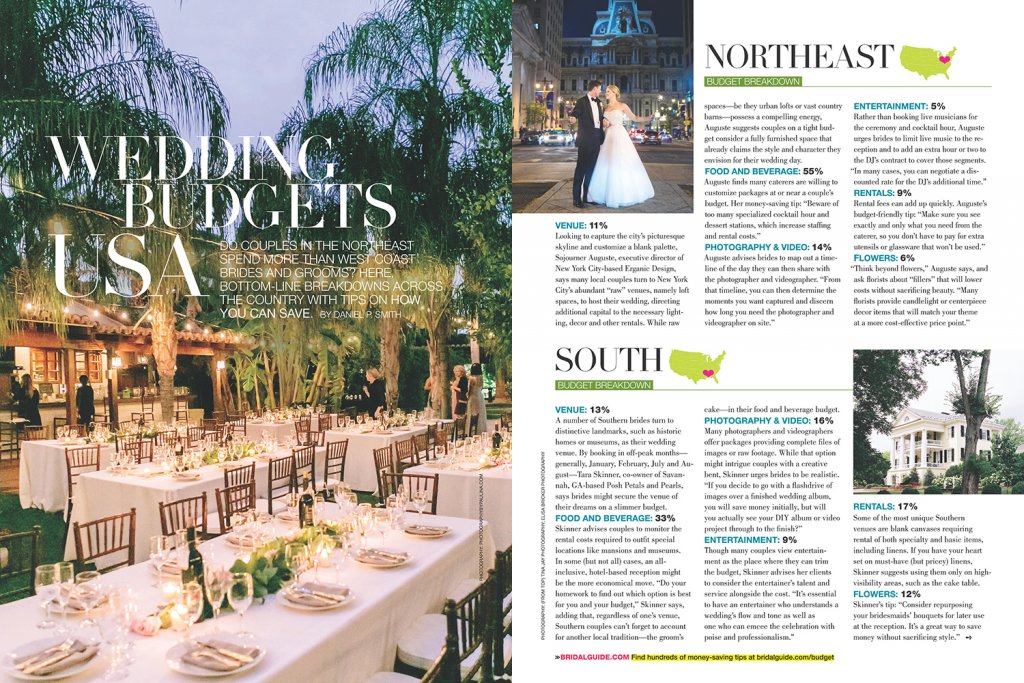 One of the most popular registry items is barware, and in our "Your Home" section, we feature must-have items for all your entertaining needs from cocktails at home to outdoor celebrations.
And in our "Honeymoon Guide," you can travel around the world before deciding on your favorite getaway. Perhaps you'll choose to have a destination wedding in Mexico's Riviera Nayarit: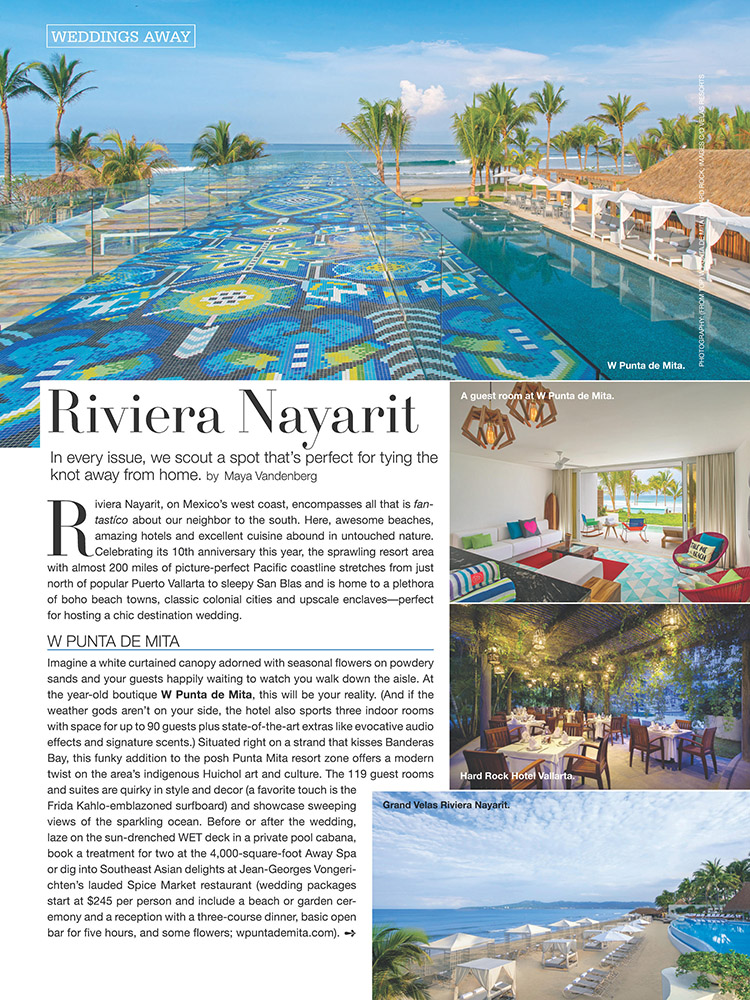 honeymoon in far-off Malta:
or cruise scenic Southeast Asia.
Another cool idea: Why not hit the road and take any one of these famous routes — from Hawaii to Maine — to see American the beautiful?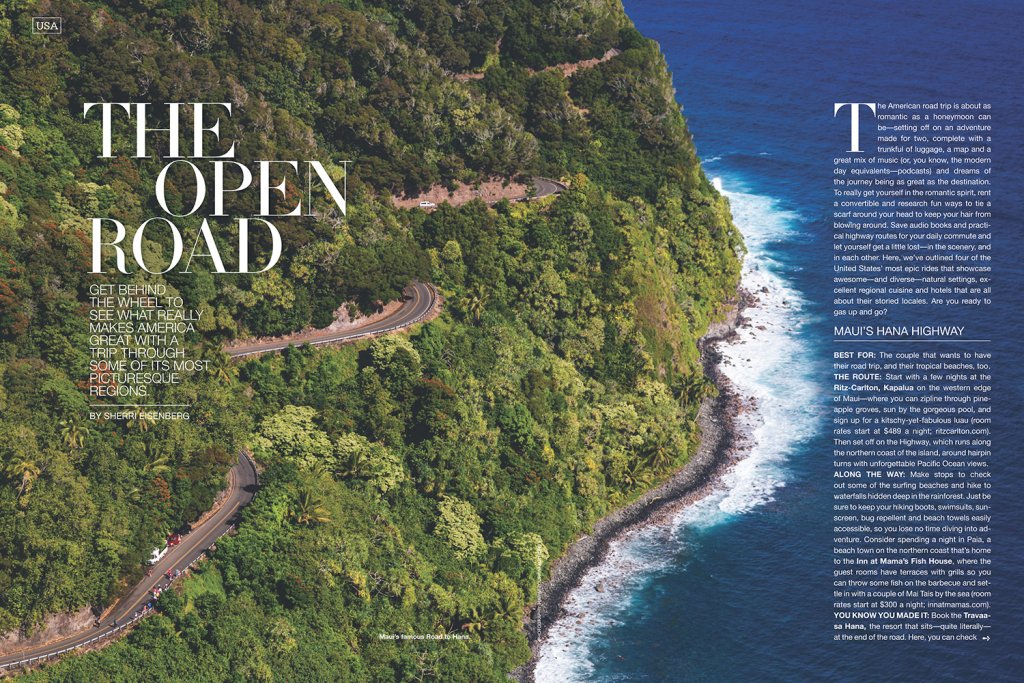 If you're craving sun and surf, discover all that's new in Los Cabos:
as well as fun adventures that await on the Caribbean isles.
There's so much more in this issue: bridesmaids' dresses, stunning rings, real weddings and reception ideas, so sit back, relax and immerse yourself in all things bridal. We know you'll have a spectacular celebration!
—Diane Forden