In our November/December issue, you'll find stellar ideas and expert advice to guarantee the best day ever. Plus, enter our sweepstakes to win the cover gown!
Consider one of these fresh, flirty dresses with shorter hemlines, from mini to tea-length.
Or one of these uber-romantic looks…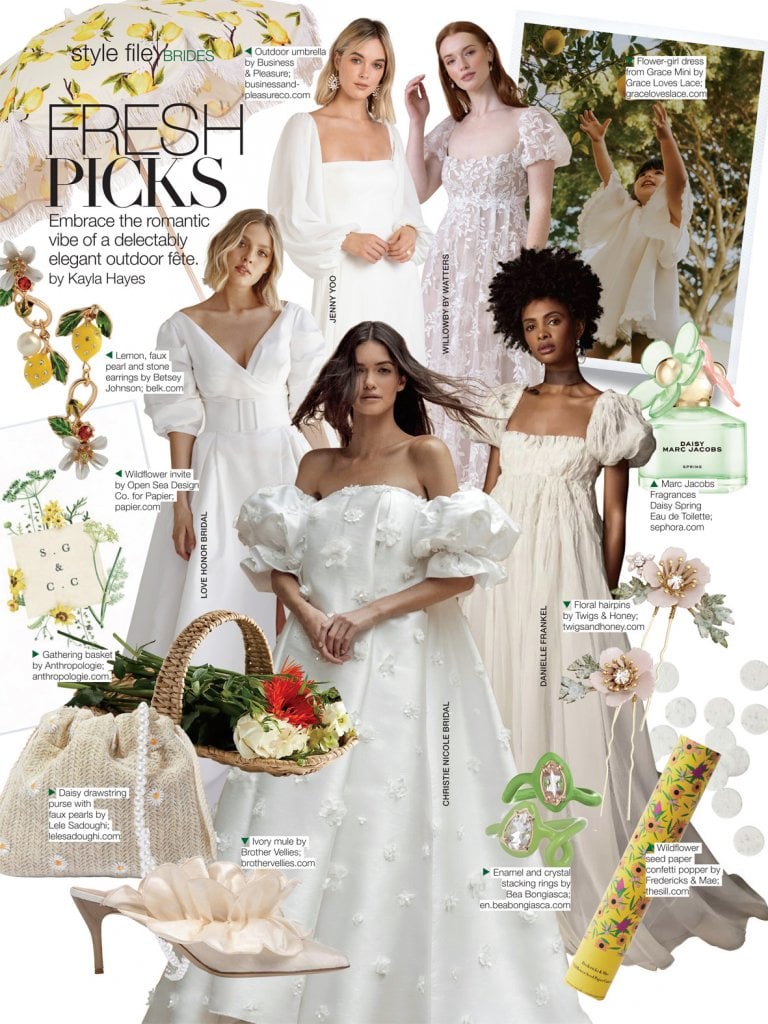 You can always count on finding what's new and notable in our Runway Report.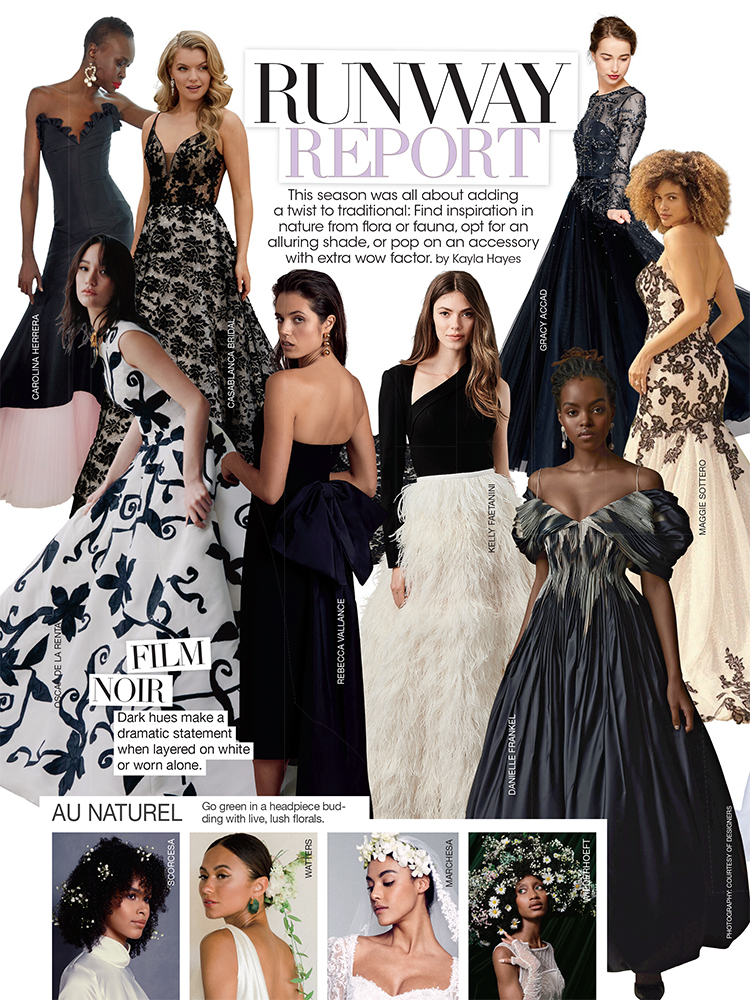 If money is weighing heavily on your mind, you''ll love our feature on how to cut costs on food and drinks — a huge chunk of the budget. Sometimes just a small change or two — like skipping the raw bar or the large, cubed cheese platter — can result in big savings.
You'll also appreciate our last-minute checklist. Have this on hand and refer to it often during the final two weeks before the wedding. We promise — you won't forget a thing!
We introduce you to more of our favorite wedding planners and event designers in chapter two of our new series, Planners We Love.
Considering a wedding away? Take a new look at weddings, Vegas style.
Or think about one of these posh properties, where wellness and self-care take center stage.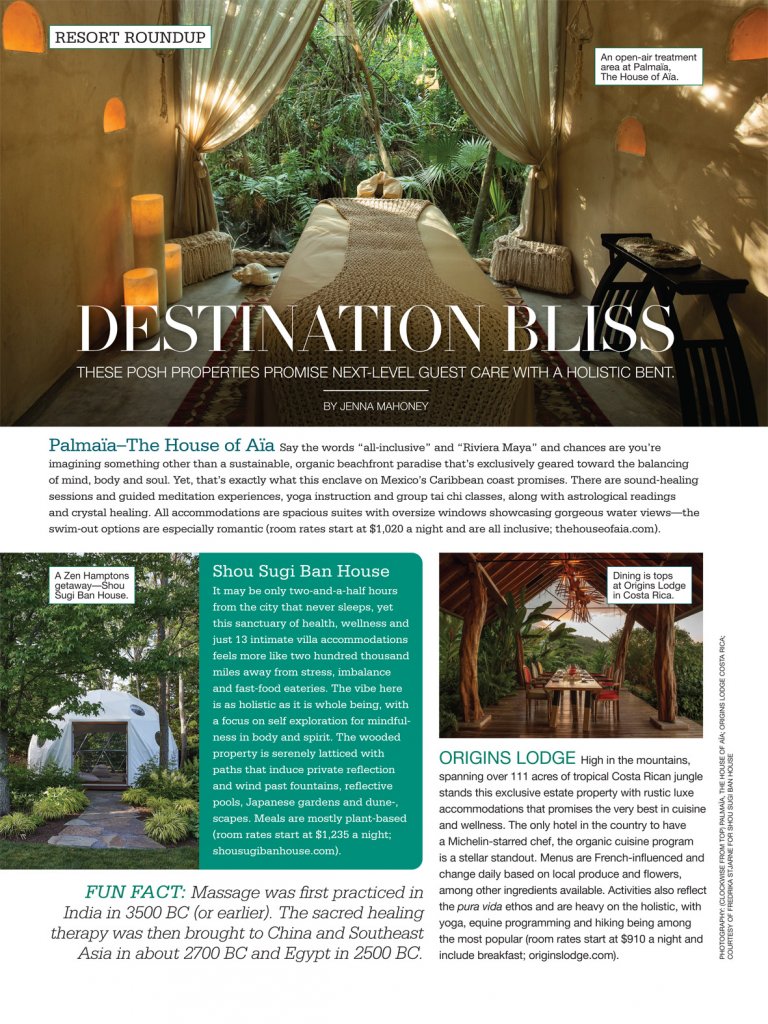 One California foodie/influencer couple had an intimate elopement ceremony in Scottsdale, Arizona.
Another couple swapped vows in glorious Los Cabos.
No matter where you choose to wed or honeymoon, we're here to help make planning a breeze. There's a lot more to love in this issue, including advice from a former wedding editor at the New York Times, the best products for wedding-perfect, glowing skin and some of the most stunning, stackable wedding rings we've seen yet. Enjoy planning your dream day!
—Mary Clarke