In our November/December 2017 issue, you'll find fabulous ideas and expert advice to guarantee the Best Day Ever. Plus, enter to win the gorgeous cover gown!
If you're still on the hunt for that perfect dress — paired with the right accessories, of course — look no further than our fashion pages. Stunning gowns with pretty floral accents will have you floating on air.
Choose your favorite bridal style, whether it's dazzlingly sophisticated
or a bit more laid-back and boho-chic.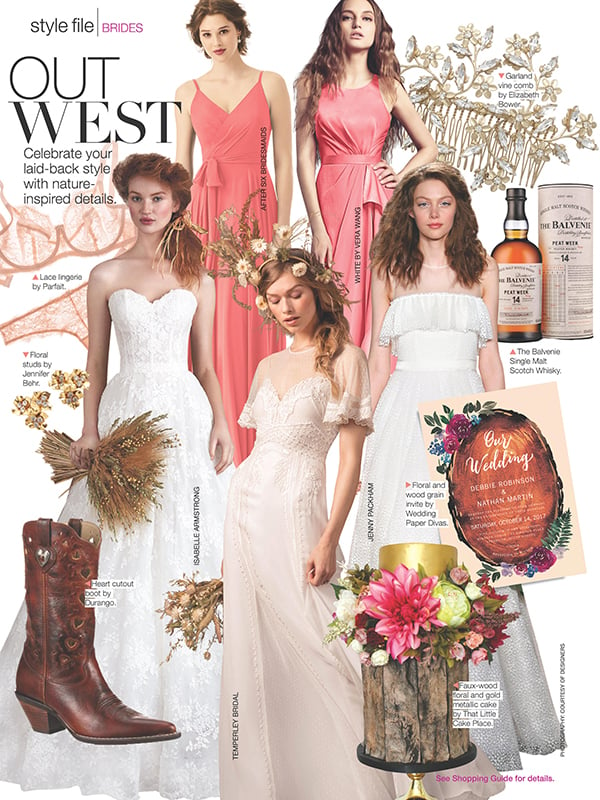 And discover some of the hottest new trends on our Runway Report pages.
Every bride wants to look her most beautiful. Check out our 30-day beauty countdown guide with essential tips from the pros on how to pamper your hair, skin and body in the weeks before the wedding.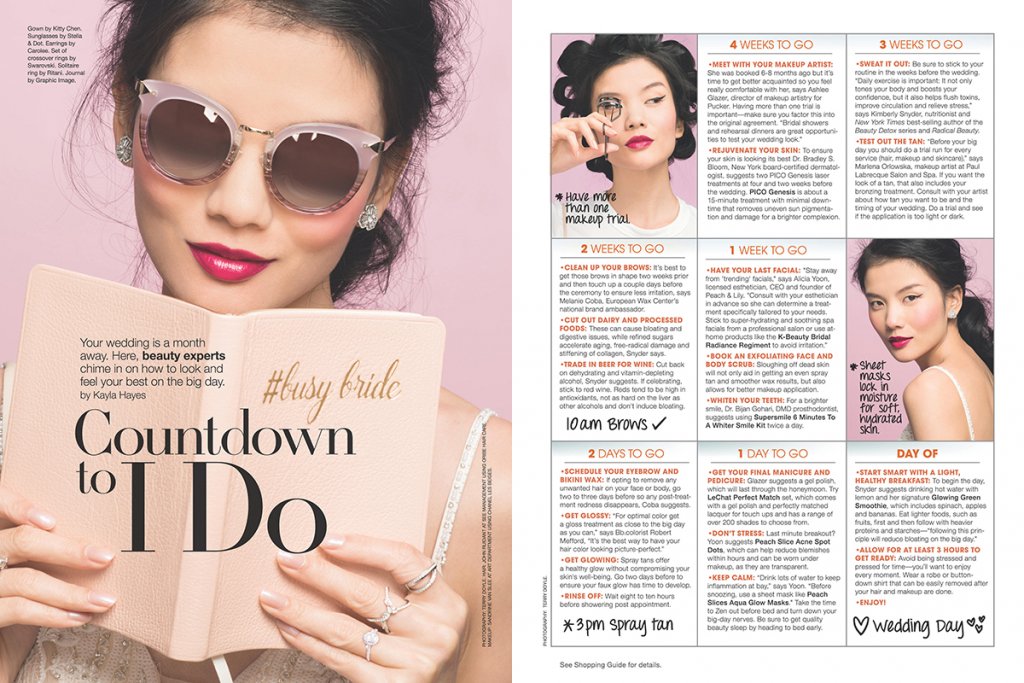 Determining the guest list is not easy. Too many guests, and you're bound to go over budget. Too few, and you're worried that uninvited friends and family members will be offended. Our "Guest List Basics" tips will help you navigate this tricky task with guilt-free ease.
You'll also find advice from our wedding guru, David Tutera, on how to choose your wedding colors.
And to avoid unexpected mishaps on the big day (a no-show vendor, a cake catastrophe), be sure to read "Under Control" to get all the details worked out well in advance.
Wedding prices are bound to bring on sticker shock. ("It costs that much?!") Relax. With our savvy budget tips, you can cut costs on everything — invitations, reception sites, menus and more. Trust me, you will save a bundle.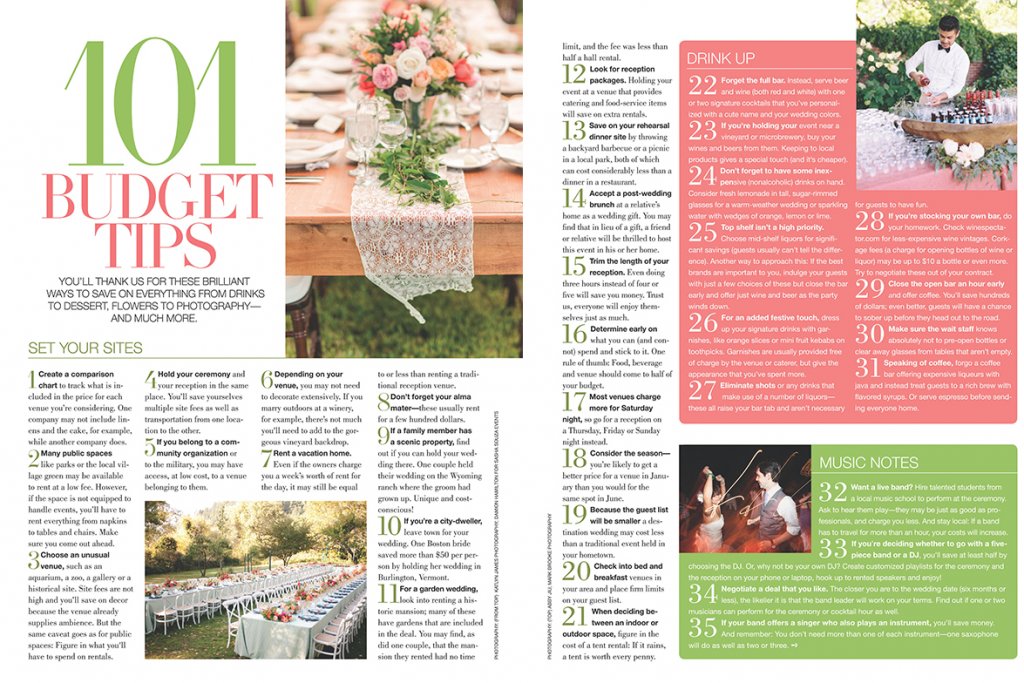 And speaking of receptions, we asked event planners to share their favorite parties. Get inspired by the incredible ideas (flowers, cakes, décor and creative details) from these amazing celebrations.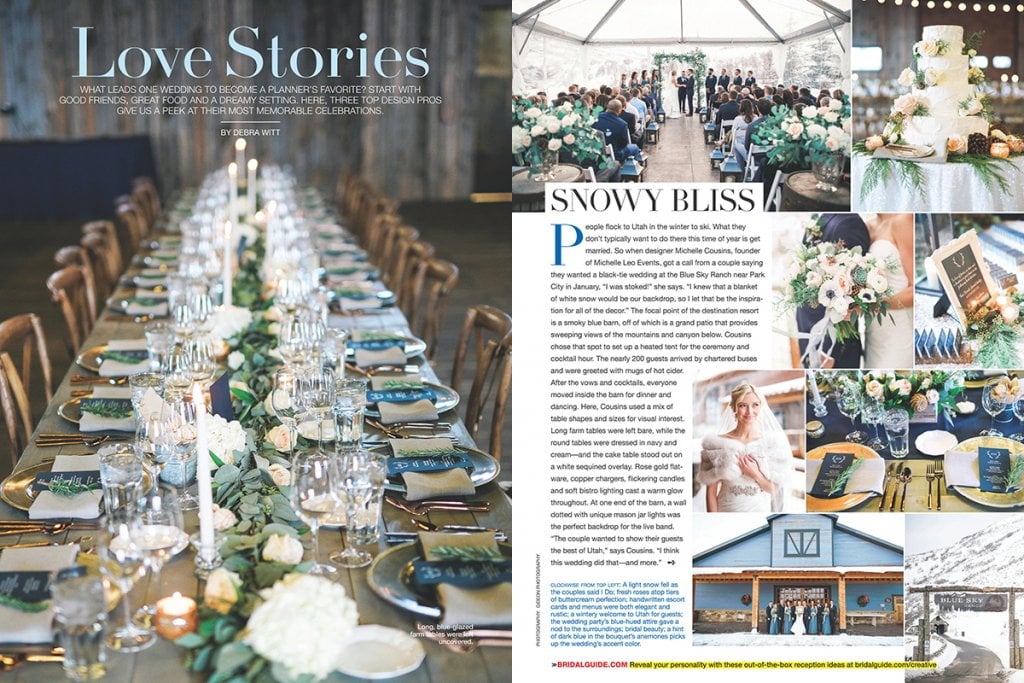 On our Honeymoon Guide pages, we take you around the world so you can select your trip of a lifetime.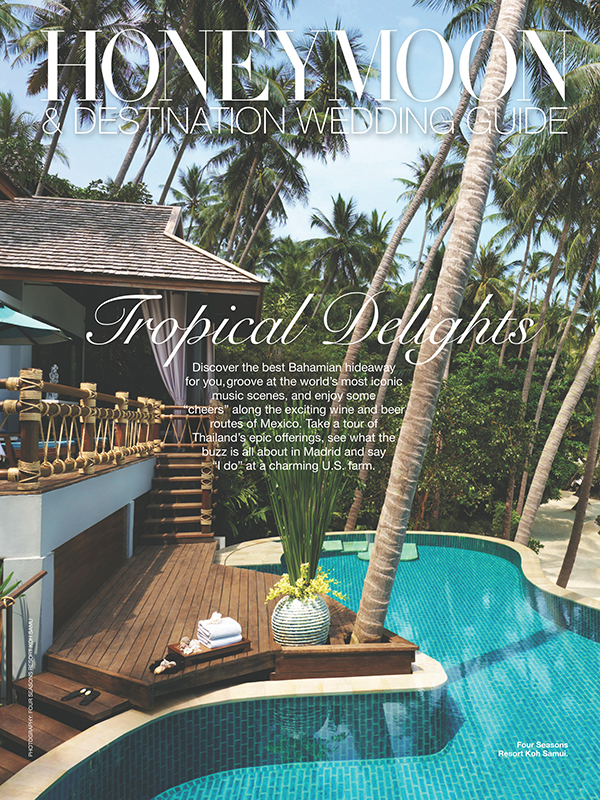 Find out why it's "better in the Bahamas" with our roundup of these something-for-everyone islands.
Discover Mexico's inviting craft beer and wine scene and dreamy, picture-perfect resorts.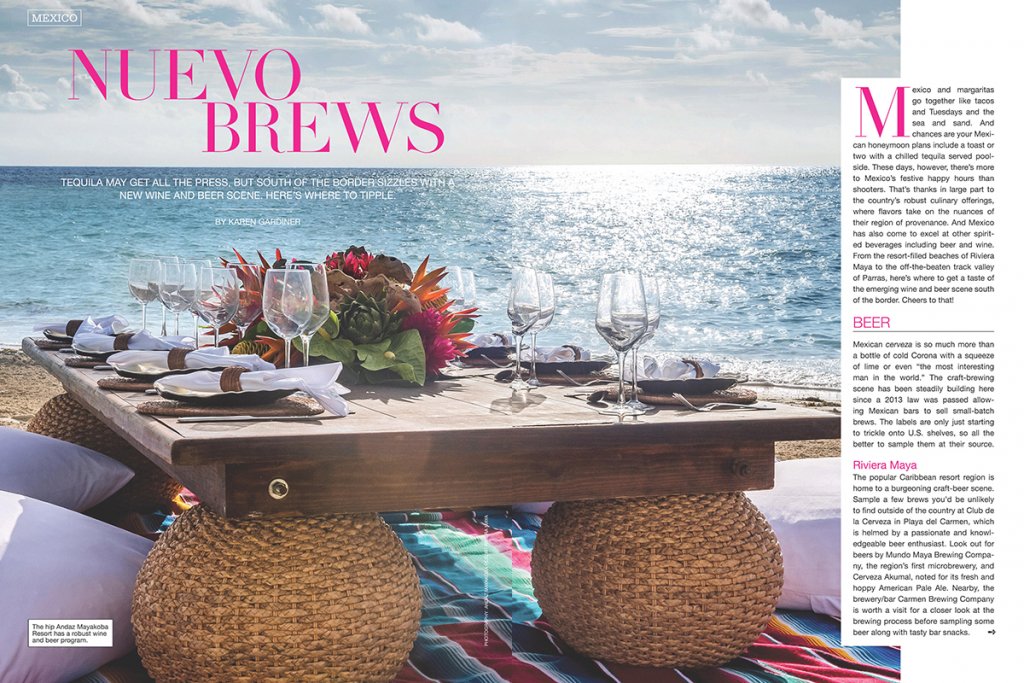 See what the exciting city of Madrid has to offer.
Check out the undeniable allure of Thailand.
And swing to the beat at one of these music-centric destinations, like Nashville, Jamaica, Glasgow, Lisbon and Vienna.
Fashion, beauty tips, planning advice, reception and honeymoon ideas — our November/December 2017 issue has it all!
—Diane Forden