Love is in the air! And in our May/June issue, you will definitely fall for our swoon-worthy gowns, gorgeous reception ideas and dream-come-true honeymoons.
If you haven't already found the perfect dress, we've got you covered, with stunning looks that range from minimal chic to drop-dead beach glam.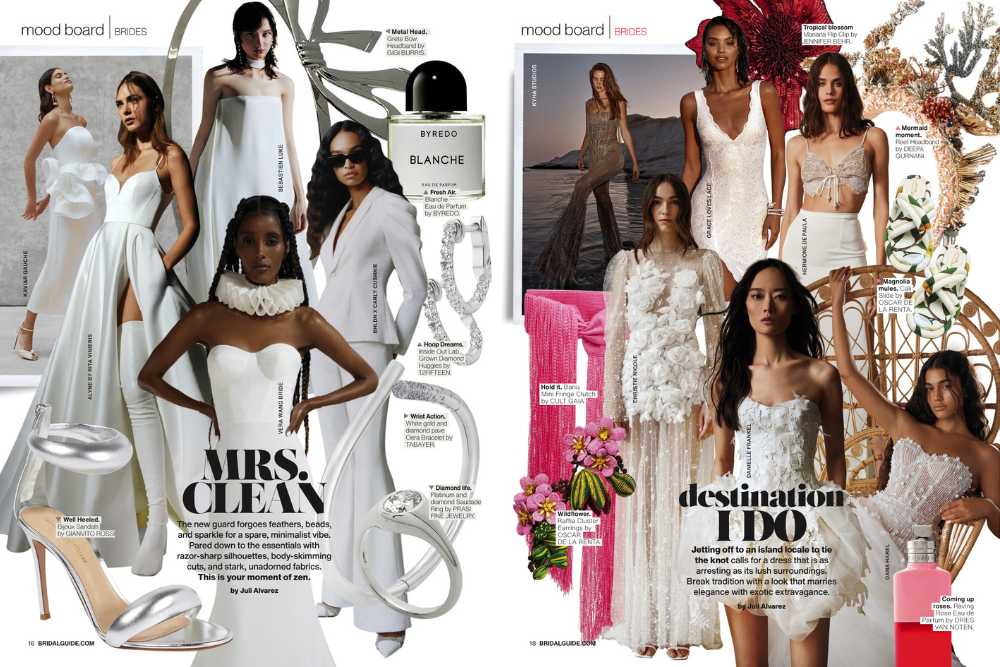 Dazzle the crowd in one of these statement-making beauties.
And look to pearls for the perfect finishing touch.
Wedding-budget wisdom: Get more and spend less!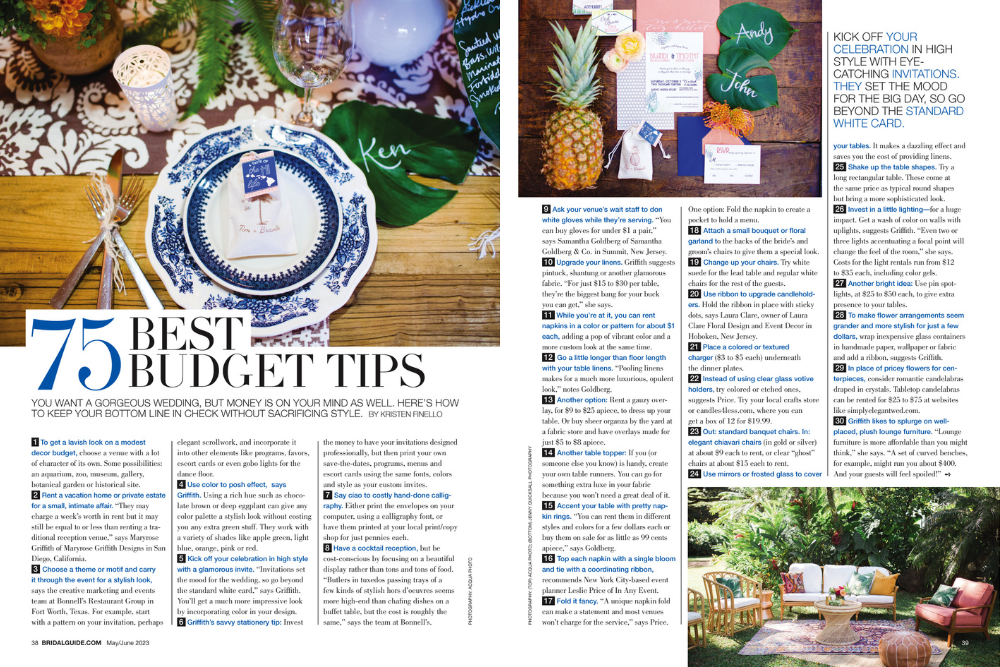 Take note of some of the most important planning details that are often overlooked.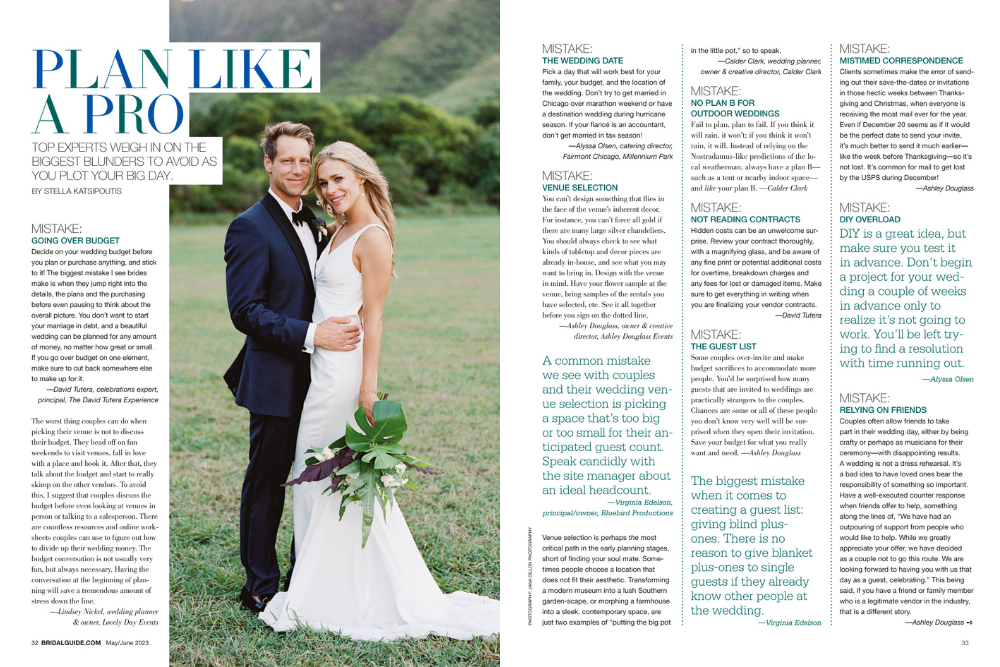 Get to know more of our favorite wedding pros in our ongoing series, "Planners We Love."
Our destination travel section will take you far and away to some of the dreamiest wedding spots on the planet.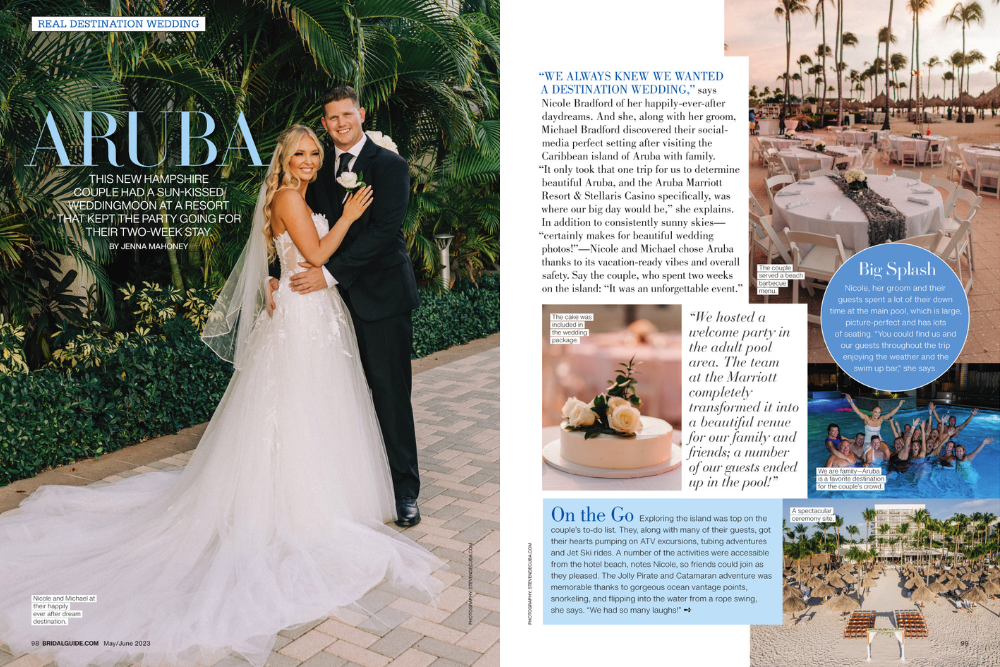 Feel and do good with on a honeymoon at a sustainability-forward resort.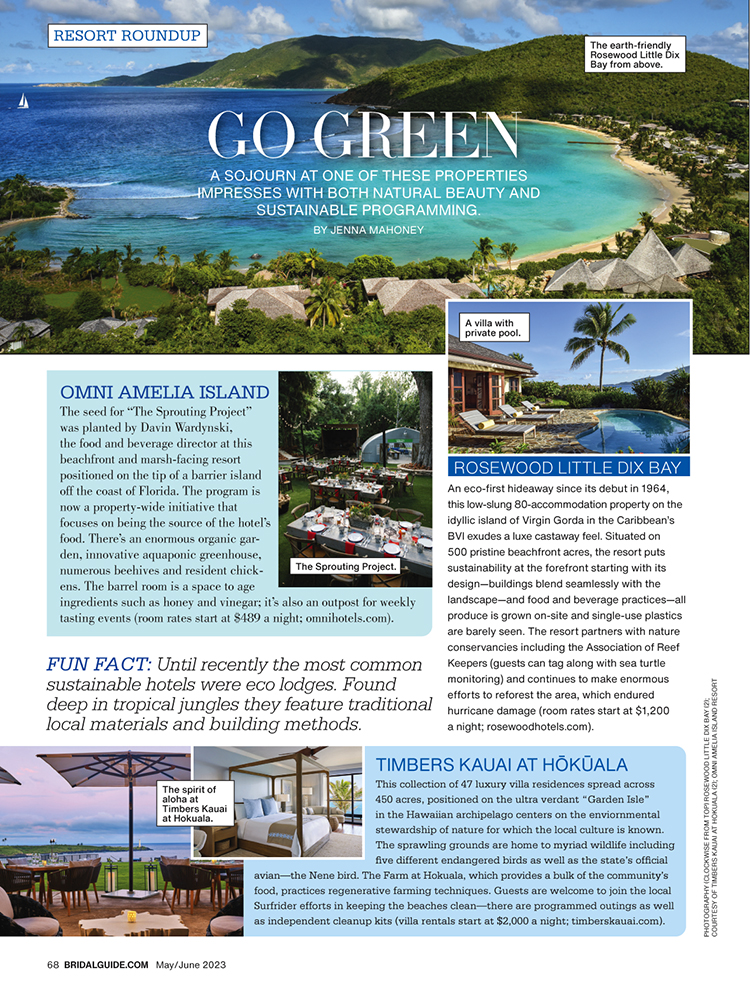 Is there anything more romantic and carefree than an all-inclusive resort? We think not. At these magical destinations you can indulge in spa treatments, boat rides, candlelit dinners and more. Pure bliss!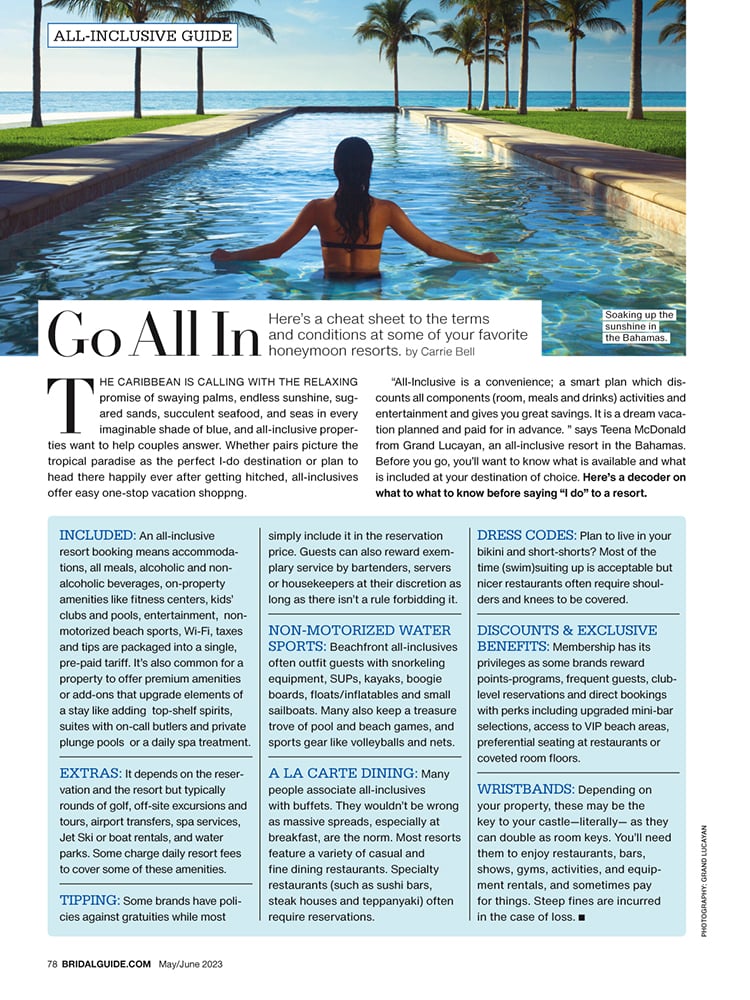 You'll also find etiquette advice, more reception and money-saving ideas, inspiring real weddings and a countdown calendar to help you organize, prioritize and plan the best day ever. Enjoy!
—Mary Clarke