Love is in the air! And in our May/June issue, you will definitely fall for our swoon-worthy gowns, gorgeous reception ideas and dream-come-true honeymoons.
If you haven't already found the perfect dress, we've got you covered with stunning looks that range from fairy tale to beachy-chic: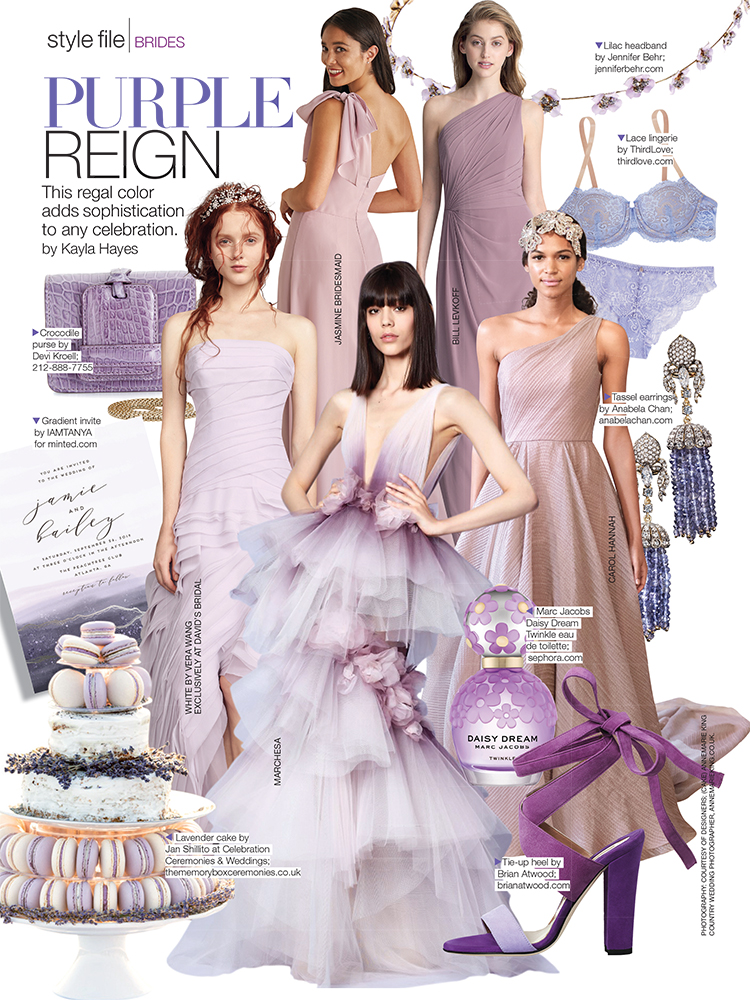 Discover the hottest new trends in our Runway Report.
Dazzle the crowd in one of these statement-making beauties, featuring look-at-me details from low backs and dramatic bows to textured skirts and exquisite lace.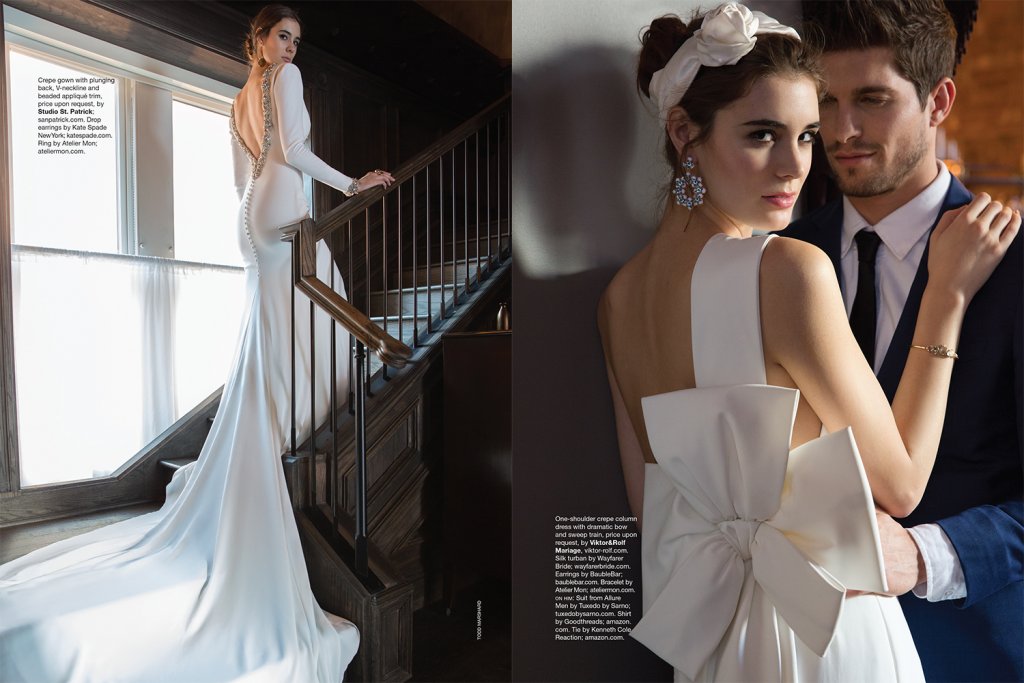 Find your best big-day look with hair and makeup trends hot off the runway.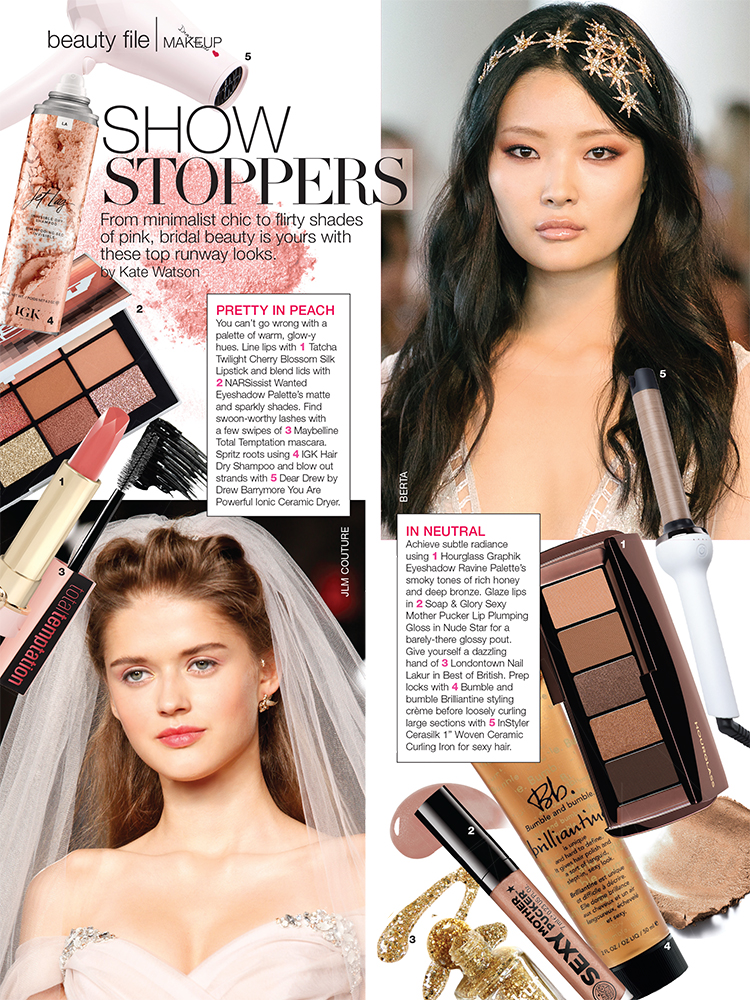 And add the perfect finishing touches with stylish runway-inspired accessories.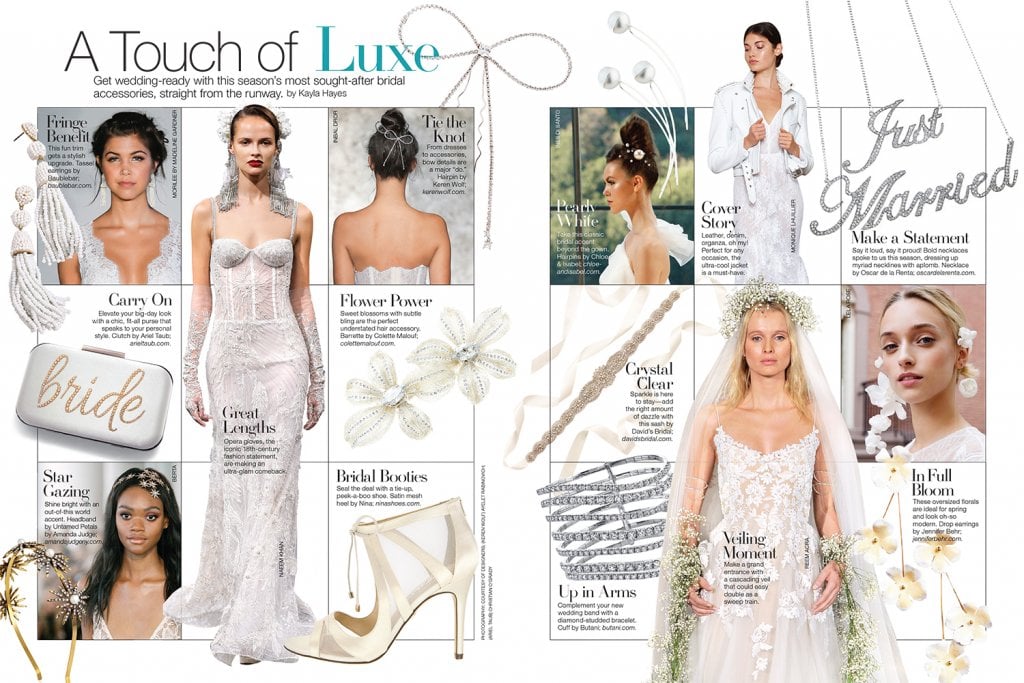 Wedding planning is challenging (so many details!). But how would you handle all that it entails if you or your fiancé suddenly loses a job? Don't panic: We went to both real brides who've had to deal with this reality and to top wedding pros for expert advice. Even if you both stay happily employed throughout the planning process these effective strategies are well worth the read.
We also help keep your budget under control with money-saving tips from those in the know. Event planners weigh in on seamless ways to cut costs without cutting back on style.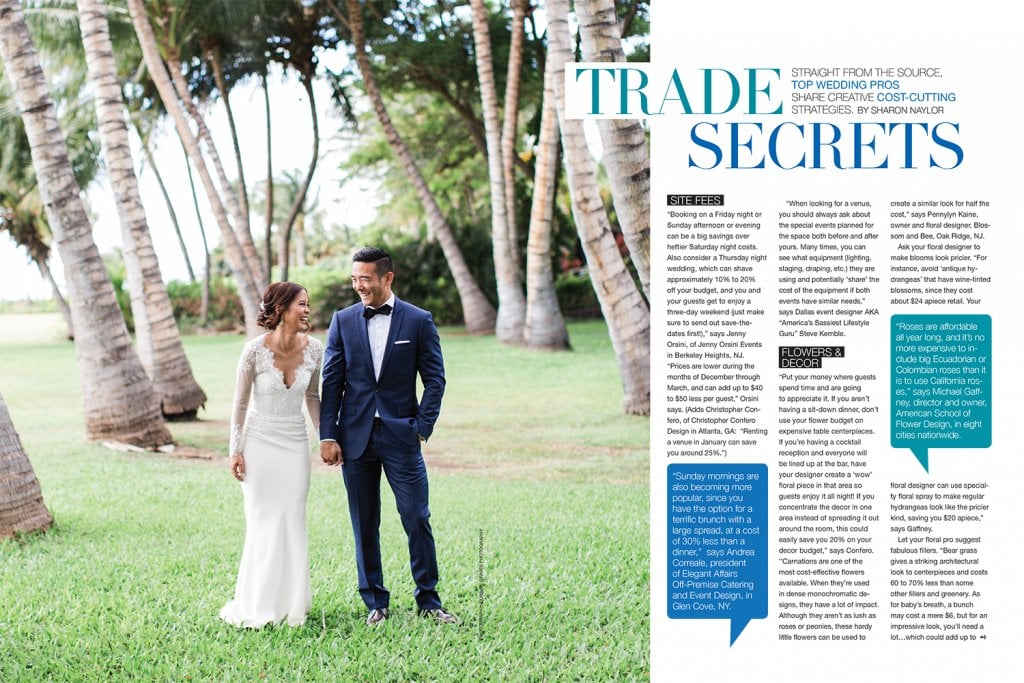 Every couple wants to have an unforgettable celebration. Why not up the romance factor with fun, clever and totally charming ideas for your ceremony and reception? You and your guests will cherish the memories made for years to come.
Our Travel section boasts amazing ideas for your honeymoon. Check out the tequila scene and other new and noteworthy activities in Los Cabos.
Discover the beauty and charm of Cartagena.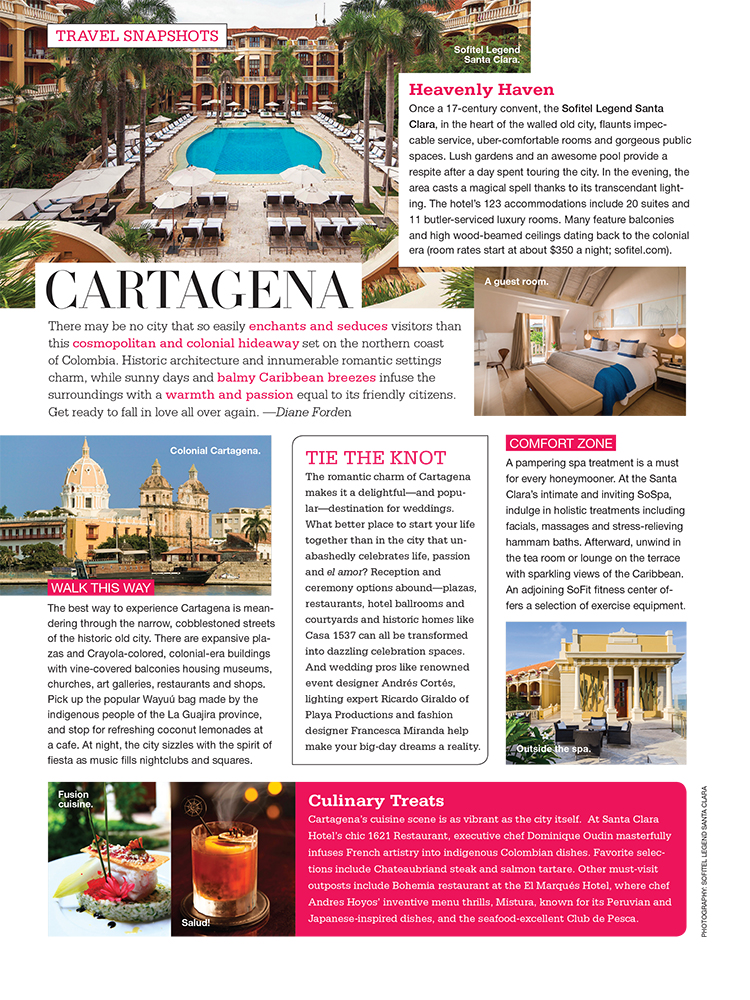 And consider Oahu not only for its gorgeous scenery, fabulous beaches and state-of-the-art resorts but also for the wide range of activities available for everyone — from fitness fanatics to foodies and pop culture devotees.
What could be more honeymoon-perfect than getting away from it all at a private-island resort? At these magical destinations, you can indulge in spa treatments, boat rides, candlelit dinners and more. Pure bliss!
You'll also find etiquette advice, more reception and money-saving ideas, inspiring real weddings and a countdown calendar to help you organize, prioritize and plan the best day ever. Enjoy!
—Diane Forden