Just like our cover image, weddings are meant to be bright, beautiful, and filled with joy. And in this issue, you'll find everything you need for the most joyful and unforgettable celebration.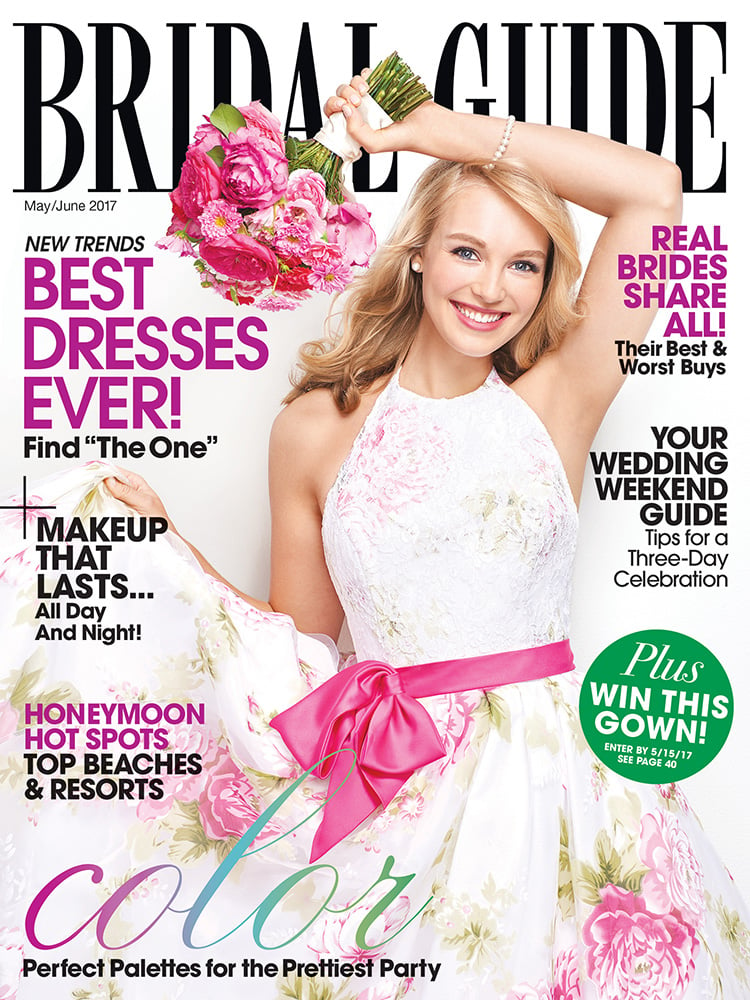 Bridal fashions are definitely having a moment, and our editor's picks of some of the hottest new styles are sure to rock the aisle and wow both groom and guests.
You'll also love hot-off-the runway, super-chic accessories that take wedding style to the next level.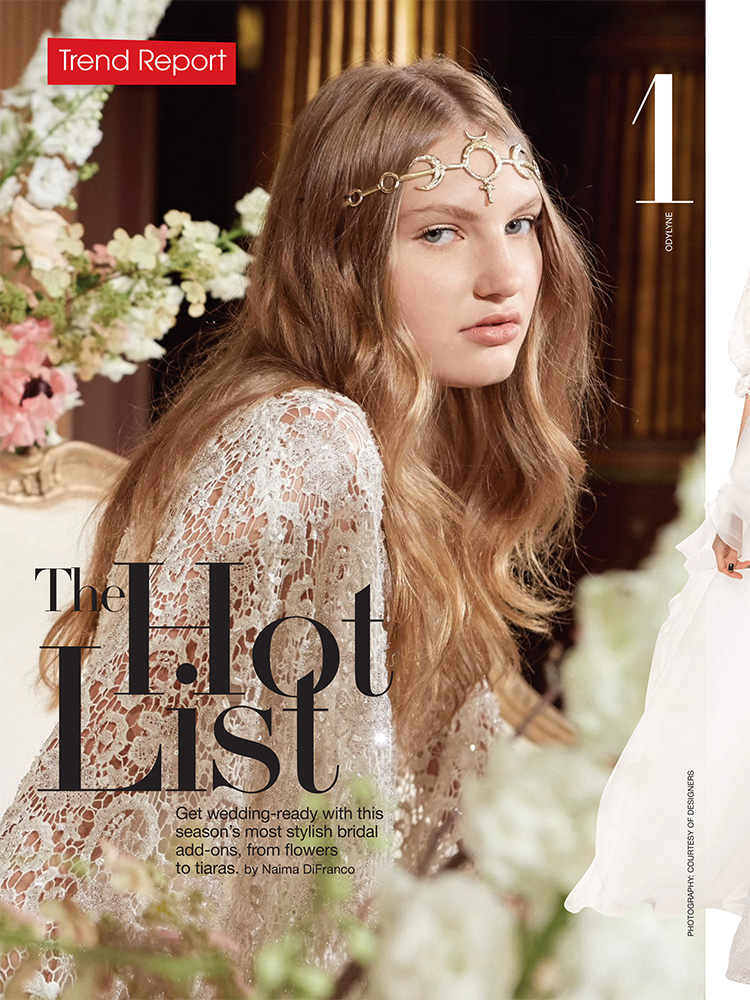 For more ideas on how to pull your statement look together, check out our Style File: Brides pages showcasing gowns, bridesmaids' dresses, accessories, and reception details.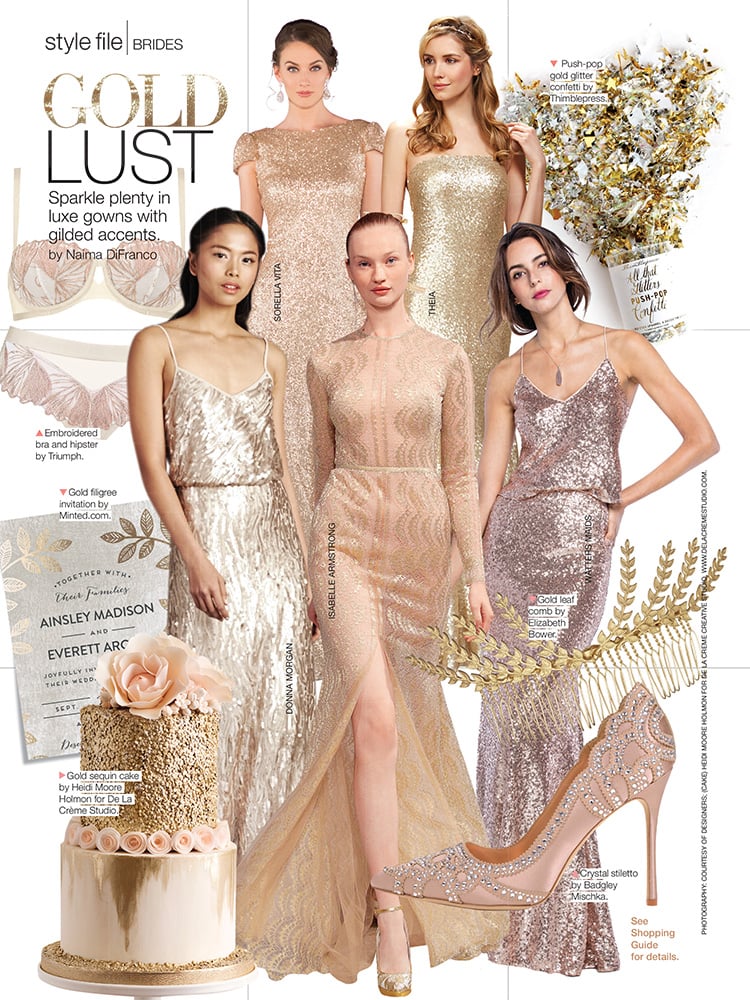 Every bride wants to look her absolute best, and makeup that lasts is key. We asked the experts (makeup artists who work with a gazillion different brands) to share their favorite long-lasting beauty products so that you can look glam and gorgeous from day into night.
Before you start laying down lots of cash or running up credit card debt, you'll want to know what other brides have to say about purchases that were worth the money — and those that weren't. The savvy advice from these "been there, done that" newlyweds will have you rethinking your budget for the better.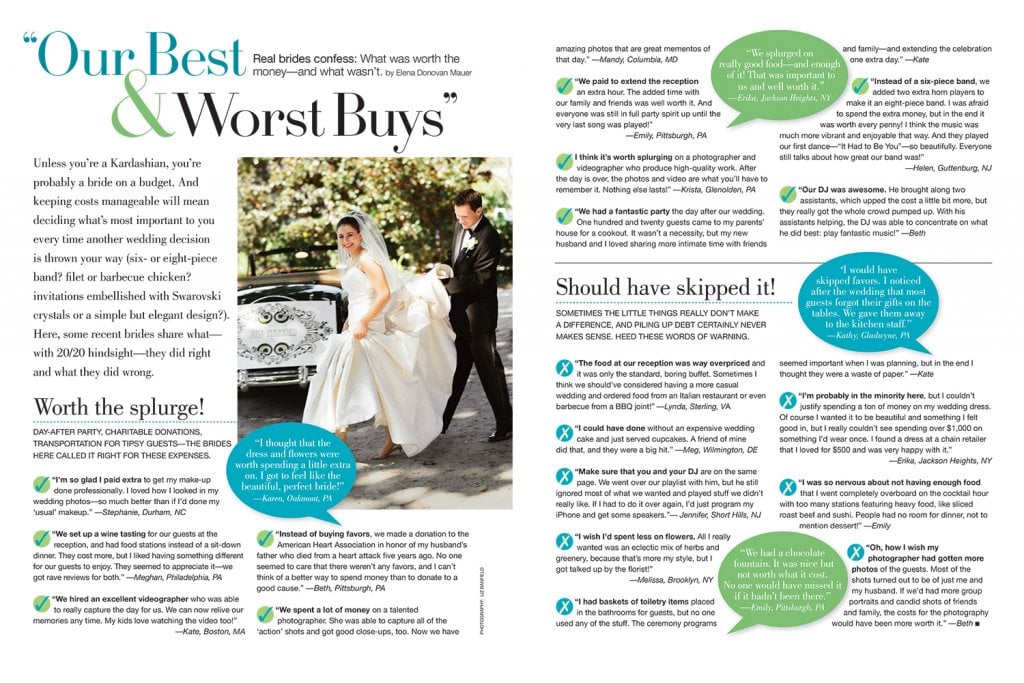 In past years, most weddings were a one-day affair. Now, more couples are opting for a multi-day celebration where they can party to the max and spend more quality time with guests. From venues, themes, menus, and gift bags to the etiquette and timeline discover all you need to know for a fun, fabulous three-day celebration.
Choosing your wedding colors can be a daunting task: You want the hues to not only reflect your personalities but to also capture the essence of your wedding whether it's romantic, glamorous, or casual. And once you've selected the colors, how do you best incorporate them? For ideas, inspiration and tips, check out three very different yet equally beautiful real weddings in our "Perfect Palettes" story.
For more planning tips, TV star and celebrity planner David Tutera offers his top "I Dos" and "I Don'ts"…
And celebrity planner Mindy Weiss gives her advice on the new "social" rules for modern weddings.
In the midst of fine-tuning the details for your big day, we know you're also happily planning your trip of a lifetime. You'll find fantastic honeymoon-perfect destinations that will make deciding where to go a fun project for you and your groom.
If you like the idea of leaving your wallet in the room — and paying for just about everything in one single price — then an all inclusive is a perfect choice. From Barbados and Jamaica to Aruba and Grenada, discover 10 top all-inclusive resorts in the Caribbean.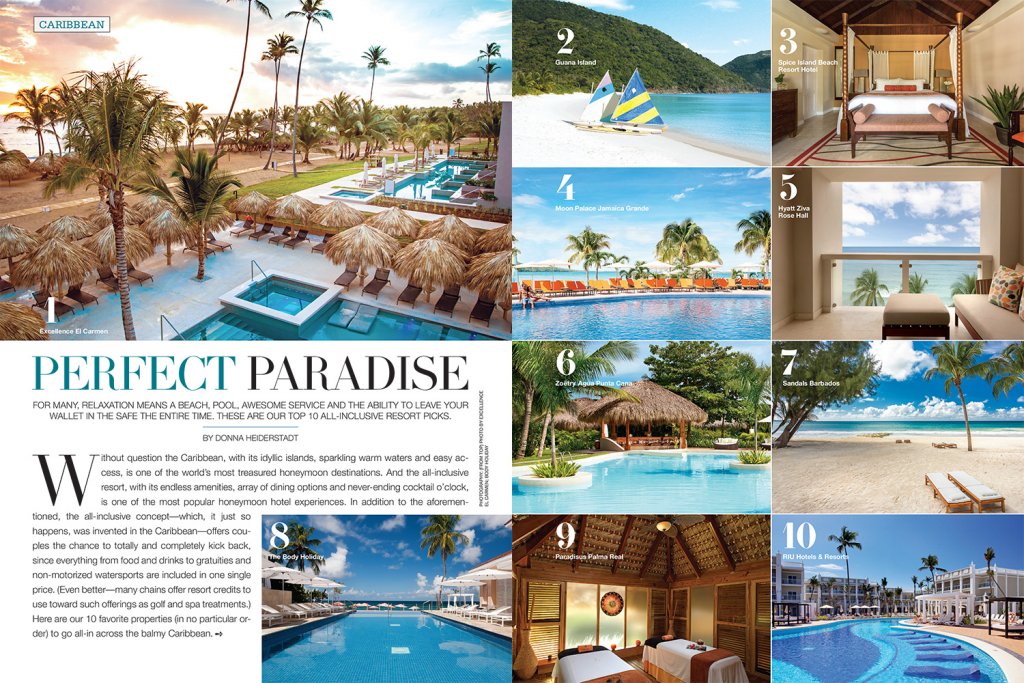 An idyllic beach honeymoon might be at the top of your wish list, but not all beaches are the same. In "A Place in the Sun," we feature some of Mexico's best strands for surfers, foodies, privacy-seekers, adventurers and more.
And if your wish is to venture further from home, check out "Sweet Escapes," where all that's new and exciting is revealed in destinations across the globe, from Hawaii's Big Island to India's New Delhi.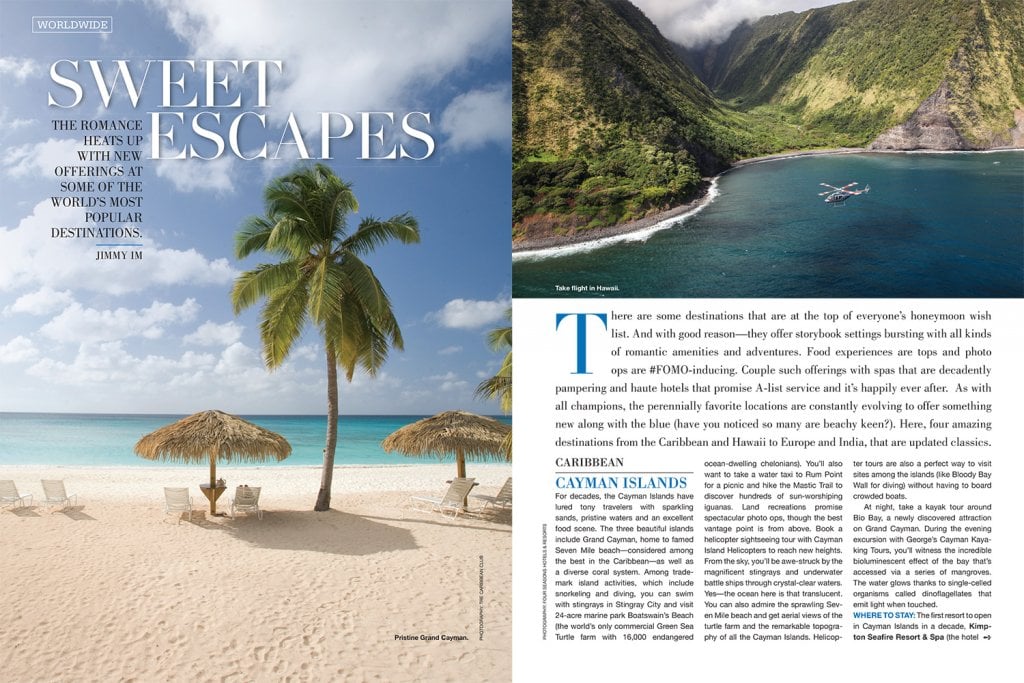 And that's not all you'll find in our July/August issue. We've got gorgeous real weddings (winter, summer and destination), vintage-theme ideas, dazzling diamonds and tips for hair and nails. So plan your own sweet escape with Bridal Guide and enjoy the issue!
—Diane Forden