In our March/April 2021 issue you'll find fabulous reception ideas, expert planning advice, budget tips and so much more to guarantee the Best Day Ever!
Fall in love with beautiful gowns and accessories in soft lavender hues.
Romantic, ethereal dresses will have you floating down the aisle.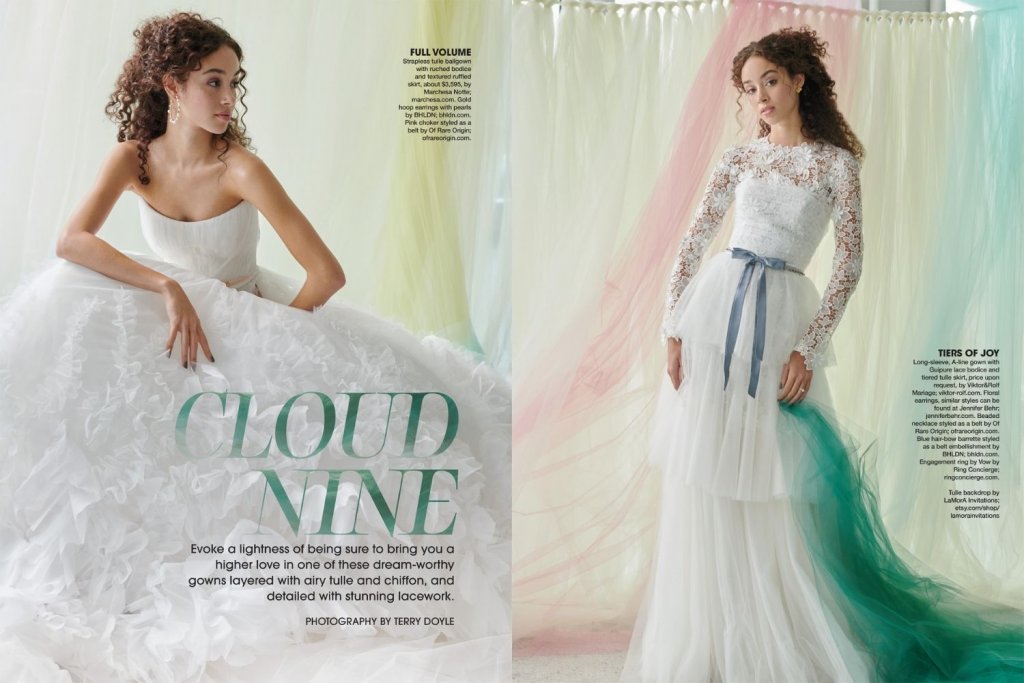 And check out the hottest new styles from the most recent (virtual!) bridal runways.
You'll want to look your very best on the big day so don't let any last-minute beauty woes spoil the moment. We've got quick fixes to ensure you'll look picture-perfect.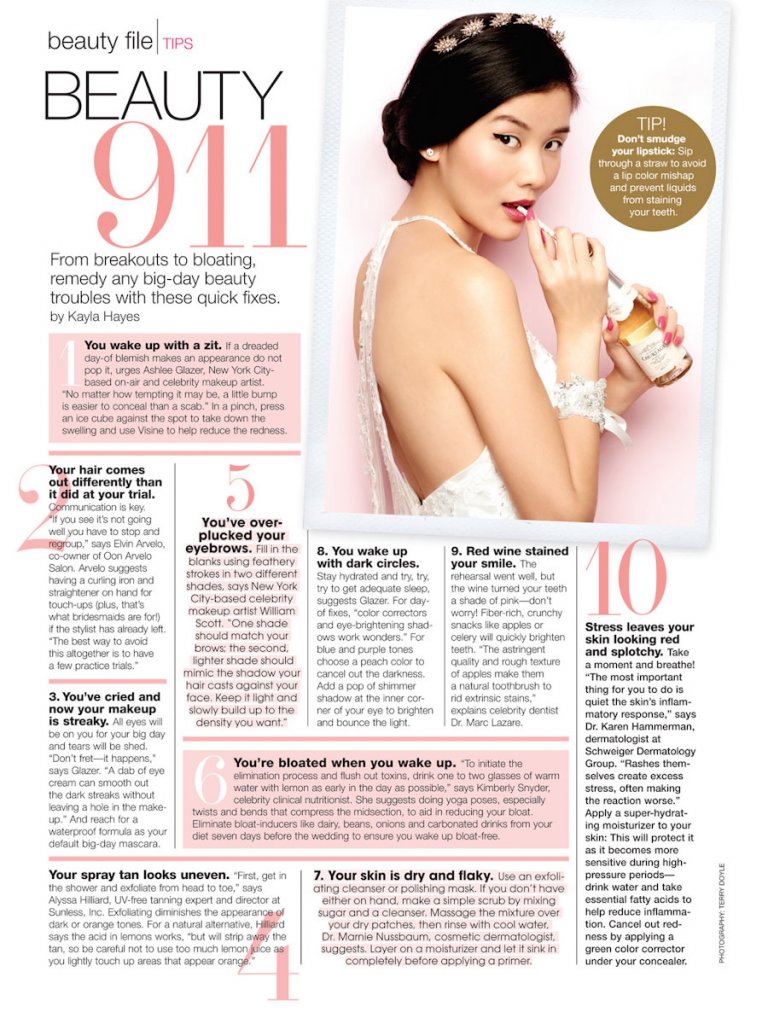 We know that planning a wedding, no matter how big or small, is challenging and just about anything can go wrong. Discover some of the most common planning mistakes couples make — and how to avoid them — so that your day will be disaster-proof!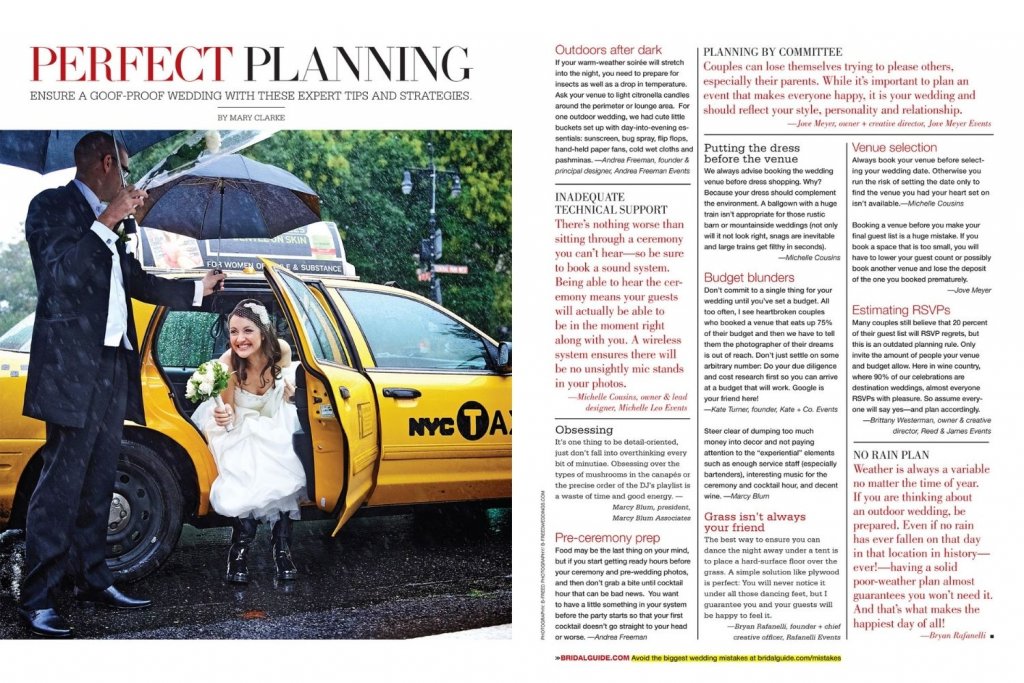 If your budget seems to be spiraling out of control, put on the spending brakes, take a deep breath, see how costs can easily skyrocket... and what you can do about it.
Get inspired with major reception inspo. These pre-COVID celebrations from 2019 offer inspiration for your own celebration. Consider a winter wedding in unexpected shades of pink.
Celebrate your love with genius ideas for a truly romantic wedding.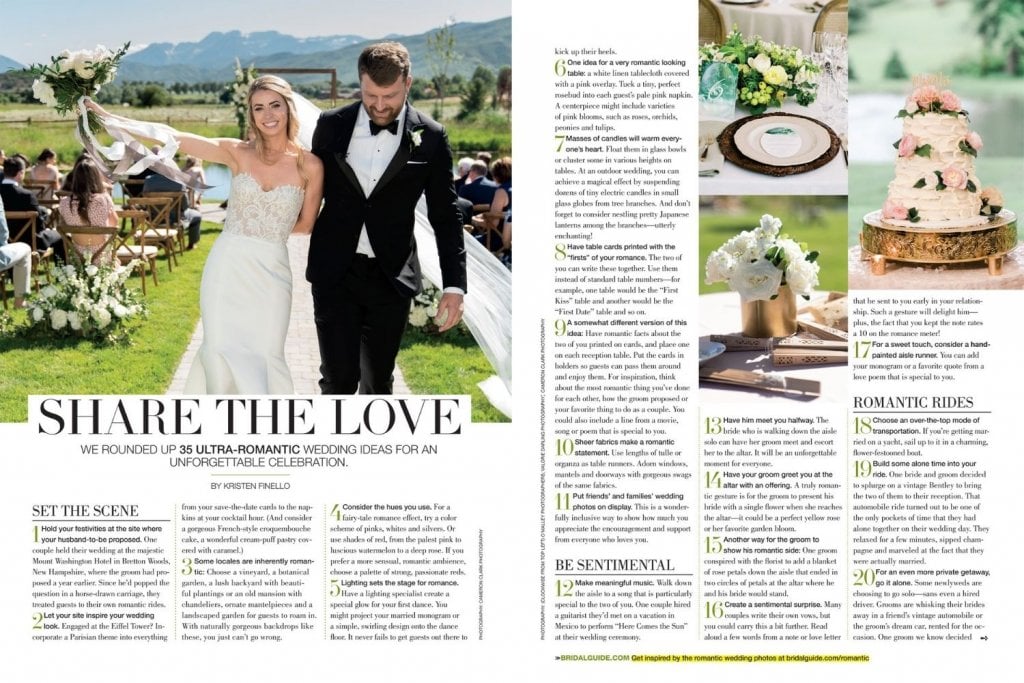 Discover where and how other couples wed — from the gorgeous mountains of Park City, Utah.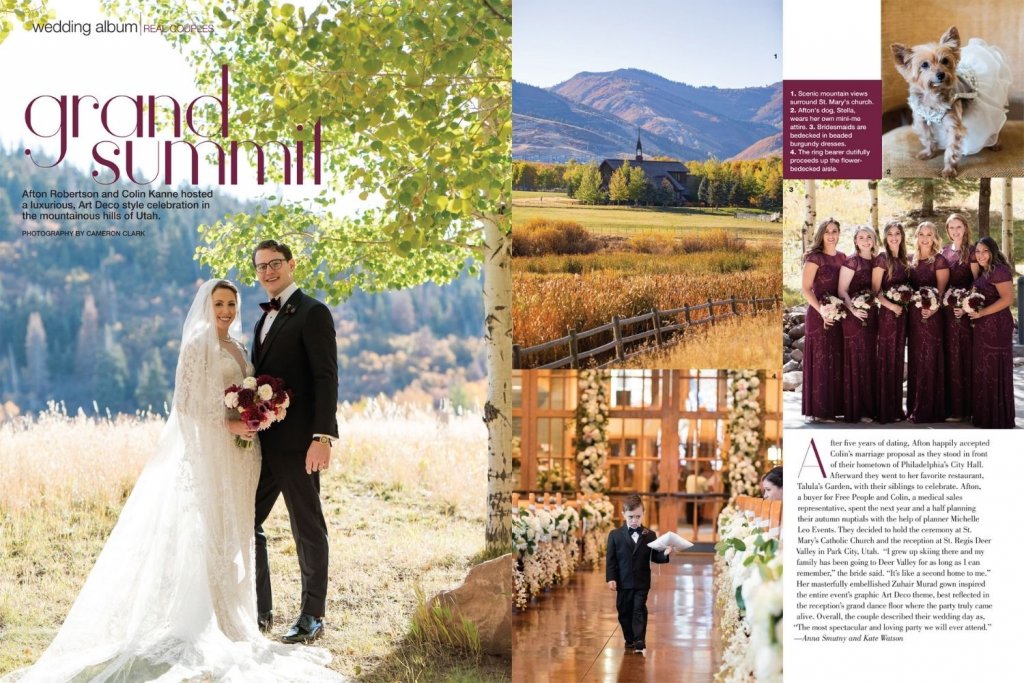 to an urban-chic affair in Brooklyn, New York.
You may have decided to honeymoon a little closer to home but still yearn for sun, sand and surf: Check out these amazing beaches right here in the U.S.A. You'll be ready to pack your swimsuits and SPFs!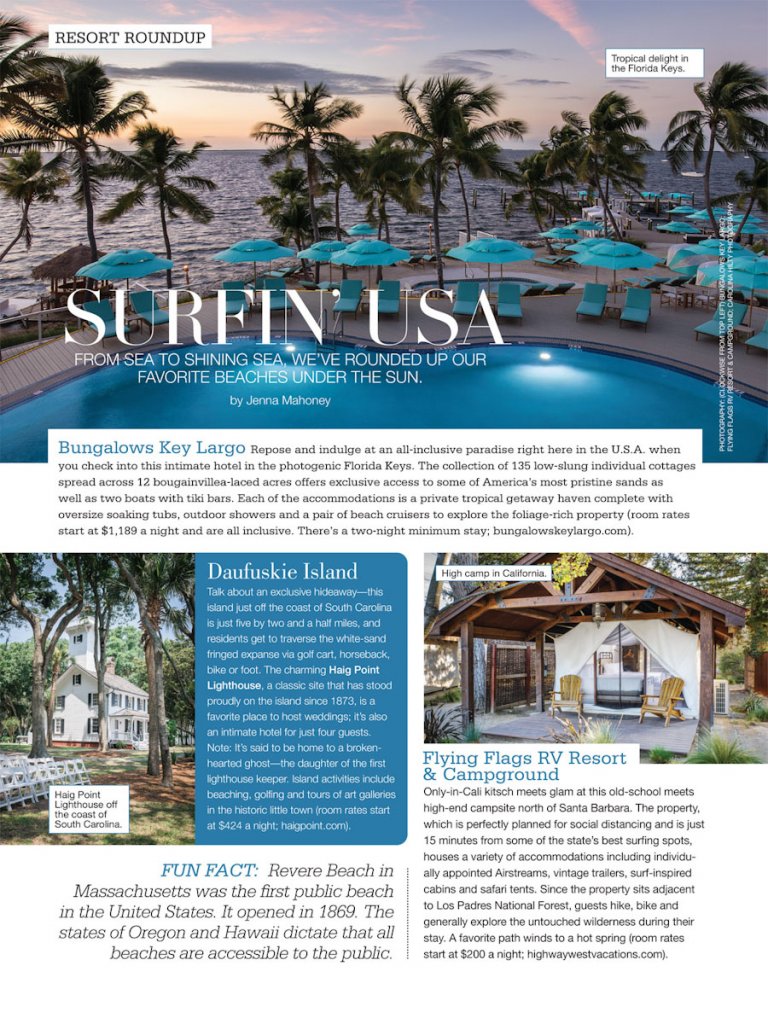 Or perhaps a far-off locale is on your wish list. One couple set their sights on a remote island paradise in Indonesia where they were afforded the ultimate in luxurious privacy, romance, swoon-worthy views and fabulous food along with hours of blissful R&R.
There's more to discover in this issue: etiquette advice, a countdown calendar to keep you on track, engagement rings, and festive cocktails to name a few. Have fun planning and dreaming, enjoy the issue and know that Bridal Guide is here to help.
On another note, this is my last issue after over 31 years at Bridal Guide magazine and more than 25 years as Editor in Chief. It has been a privilege to have been at the helm of Bridal Guide's editorial content and to have worked with so many talented editors and co-workers. I have also enjoyed working with the many wonderful designers and bridal industry leaders throughout the years. I retire knowing that several generations of brides and grooms looked to Bridal Guide for inspiration and advice and that future generations will continue to do so. Bridal Guide's Executive Editor, Mary Clarke, will be stepping in as Editor in Chief — a well-deserved recognition of Mary's talent, knowledge and contributions. All the best, Mary!
It has been an honor to be part of an industry that celebrates love. And I wish all of you a beautiful wedding day filled with love and joy…and a lifetime of happiness!
Warmest wishes always,
Diane Forden