December through February is the most popular time for proposals, so I'm guessing that many of you are now sporting a shiny sparkler (congratulations!) and are anxious to get your wedding planning started. You'll find everything you need in our March/April 2017 issue, from fabulous fashions to smart planning advice, savvy budget tips and dreamy honeymoons.
Chic, light-as-air wedding gowns are in demand for weddings away or at home.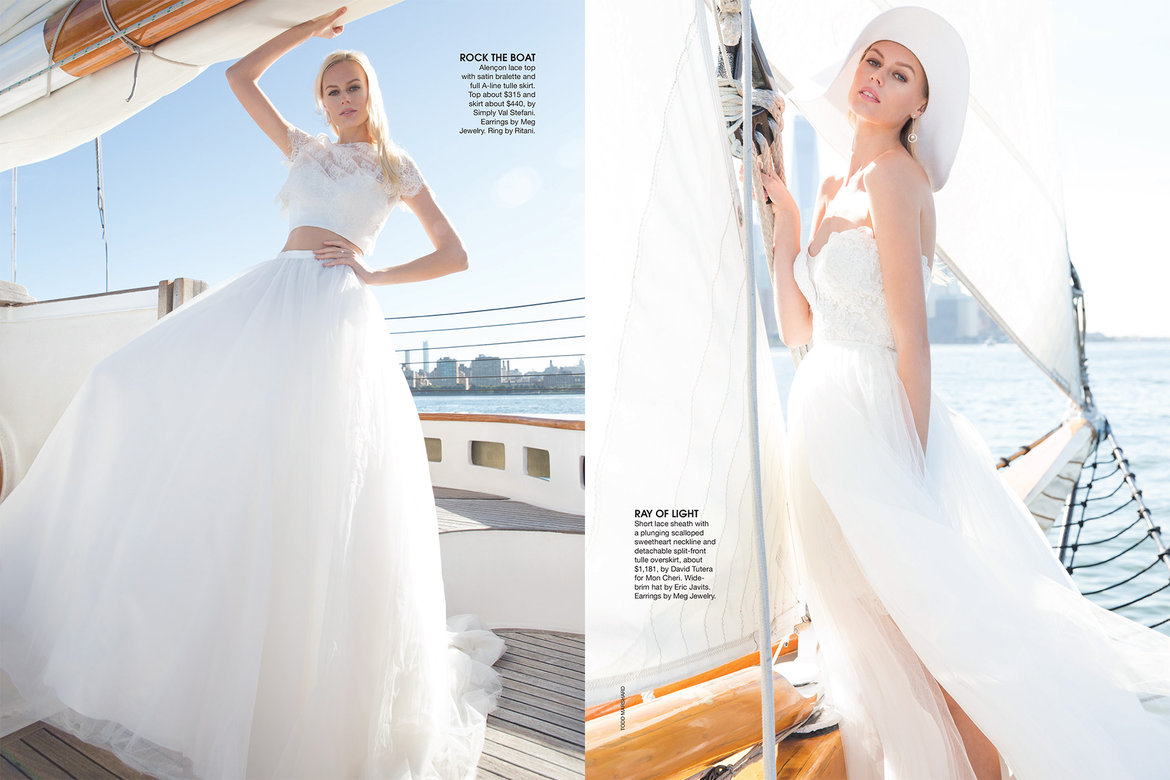 You and your BFFs are sure to love sexy-glam styles that fit and flatter to perfection.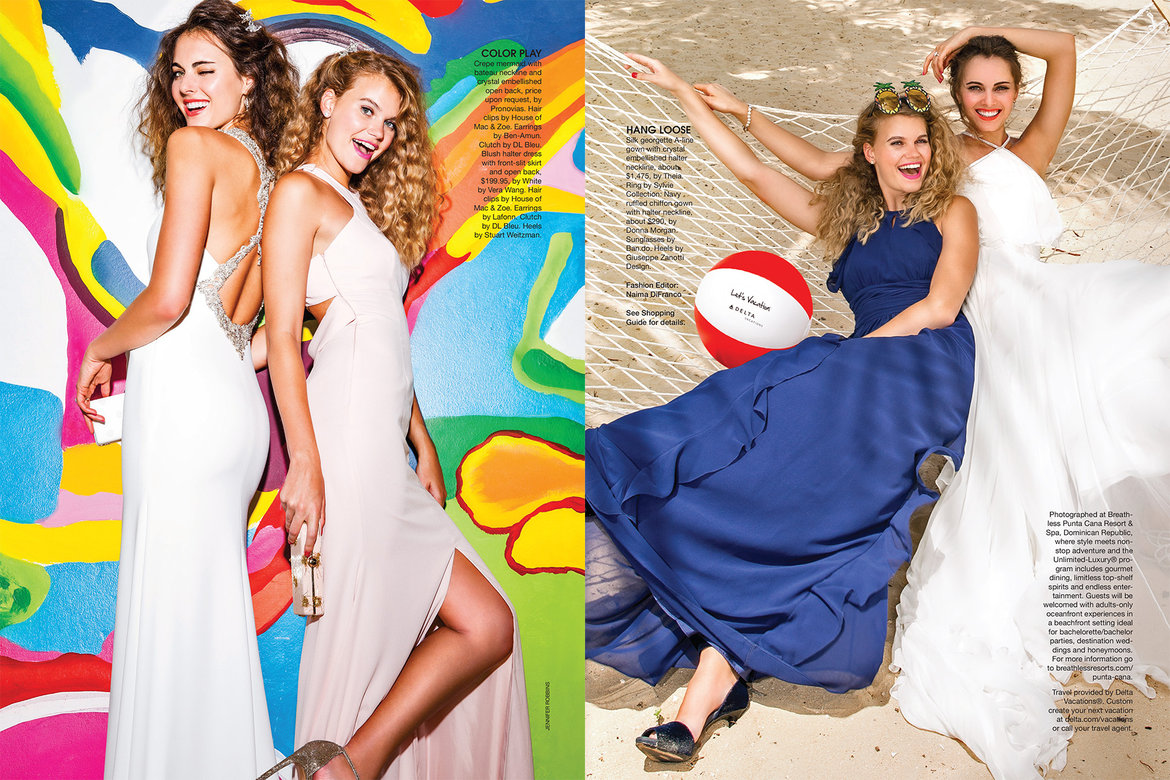 And check out the hottest new bridal styles straight off the runways.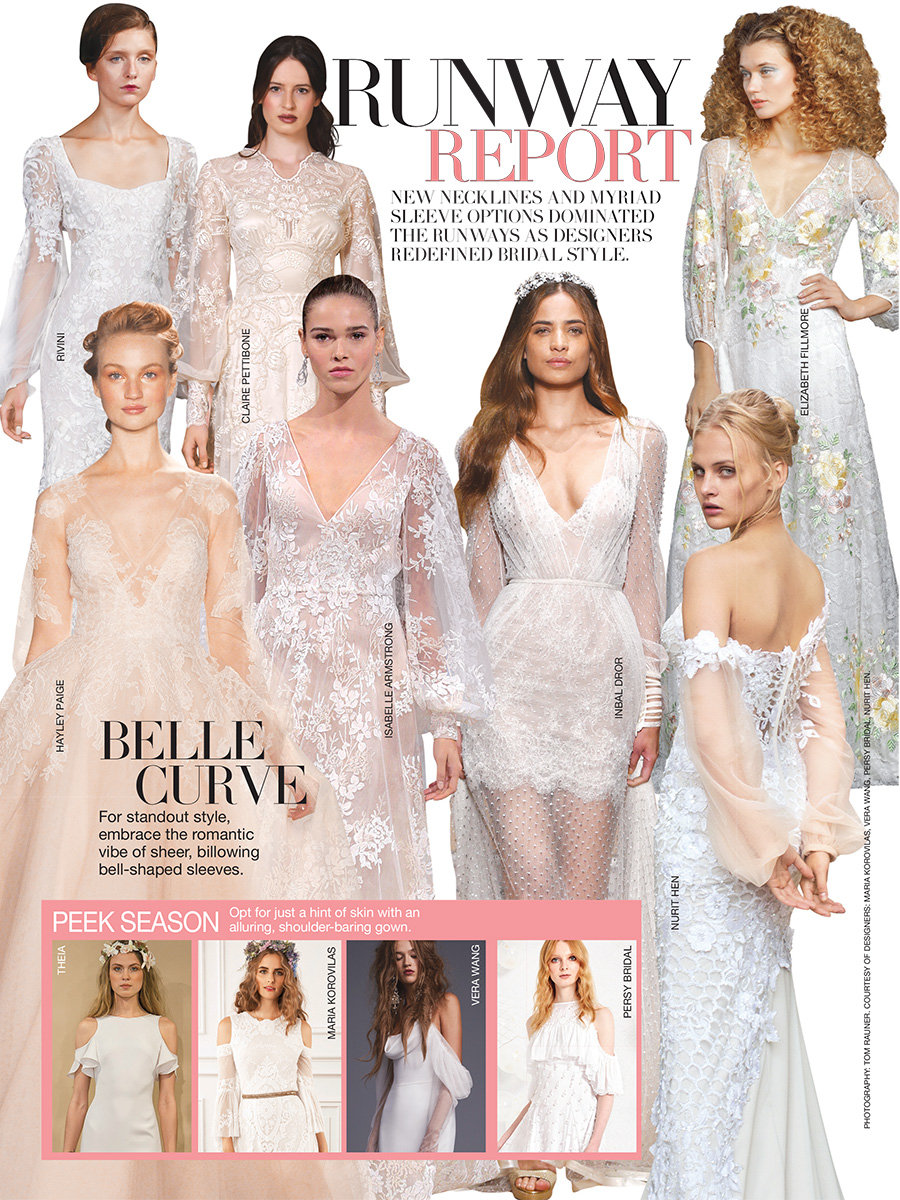 You'll also be inspired by luxe looks and dazzling accessories on our Style File: Brides pages.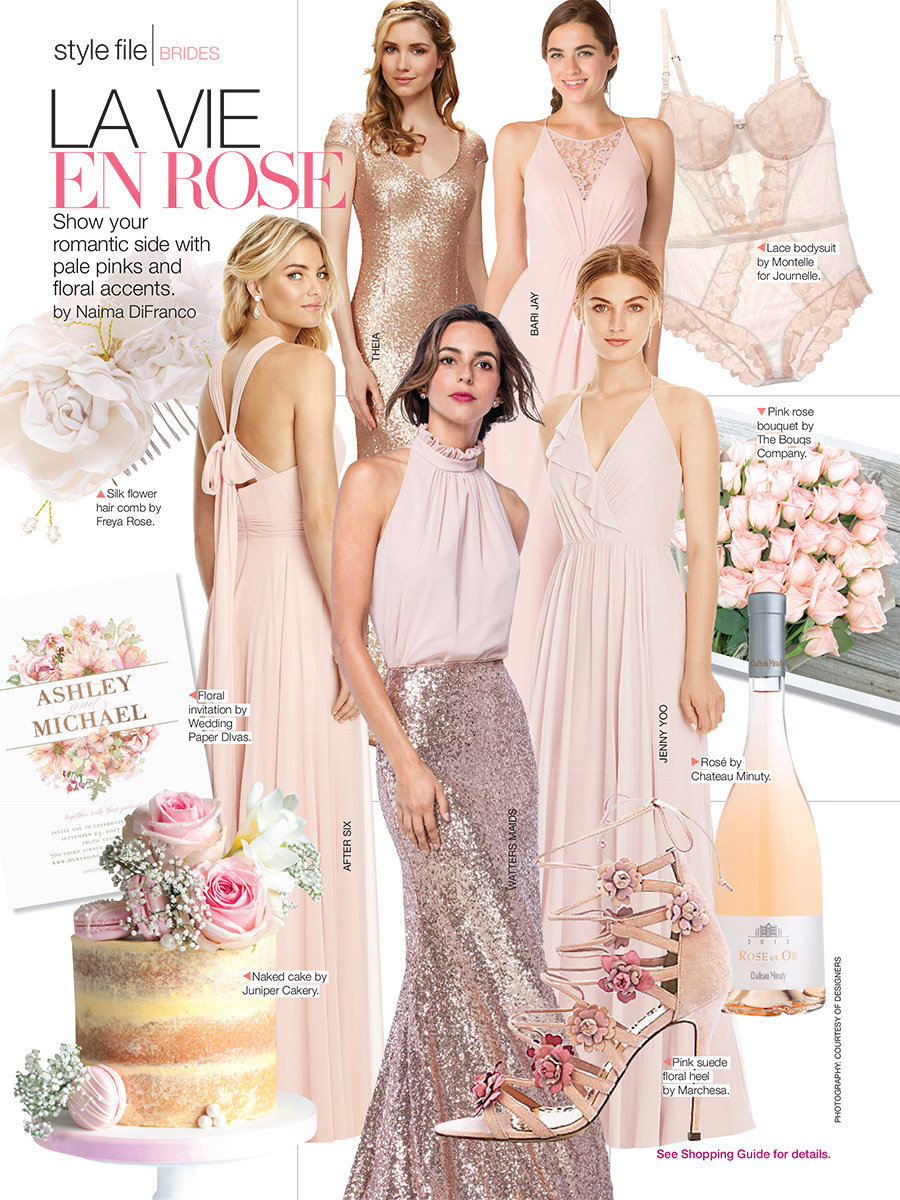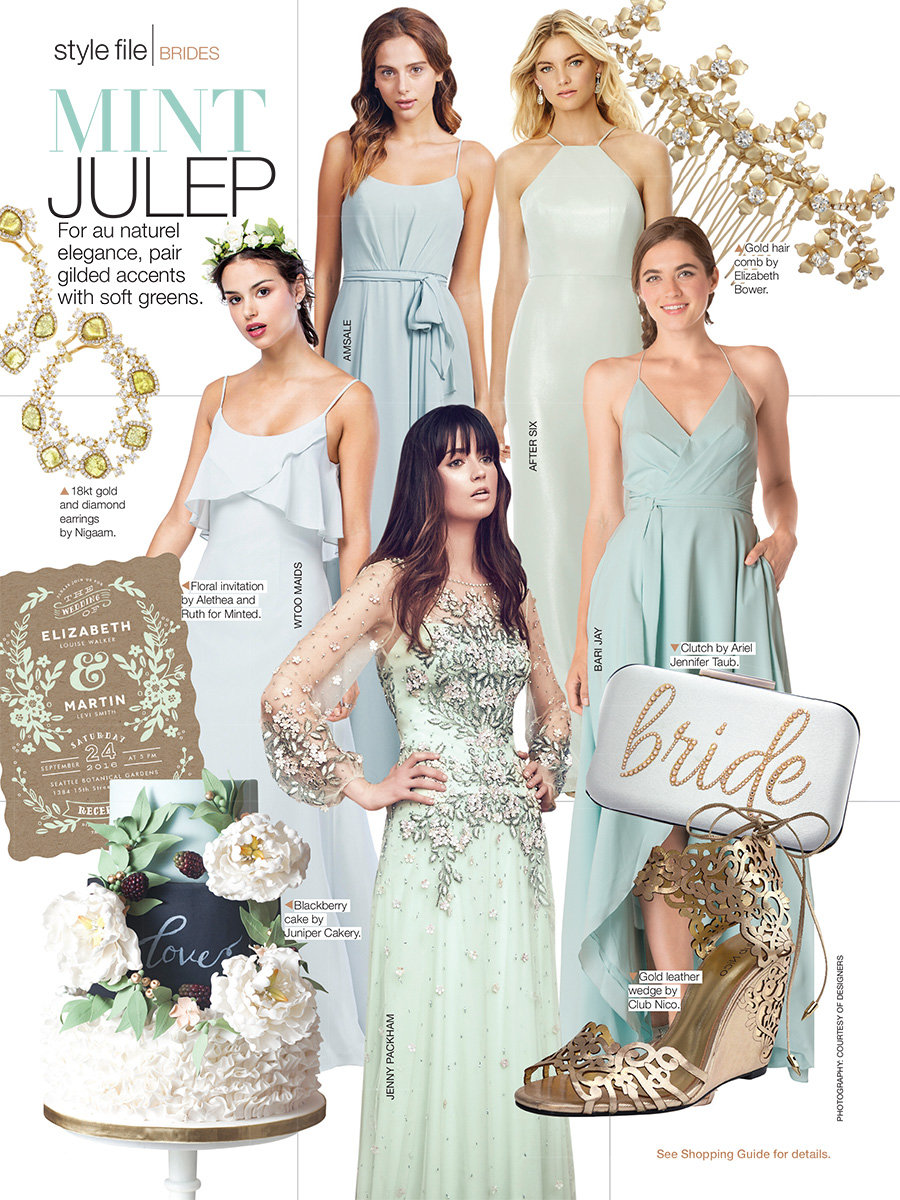 Happy dress shopping! 
We know you'll want to look your absolute best on the big day — perfect hair, perfect makeup, etc. But what if your morning look in the mirror reveals an unexpected blemish, super-dark circles and blotchy skin? Don't panic! We've asked the beauty pros for their best advice on what to do to soothe and camouflage any beauty mishaps. Trust me, you'll look gorgeous!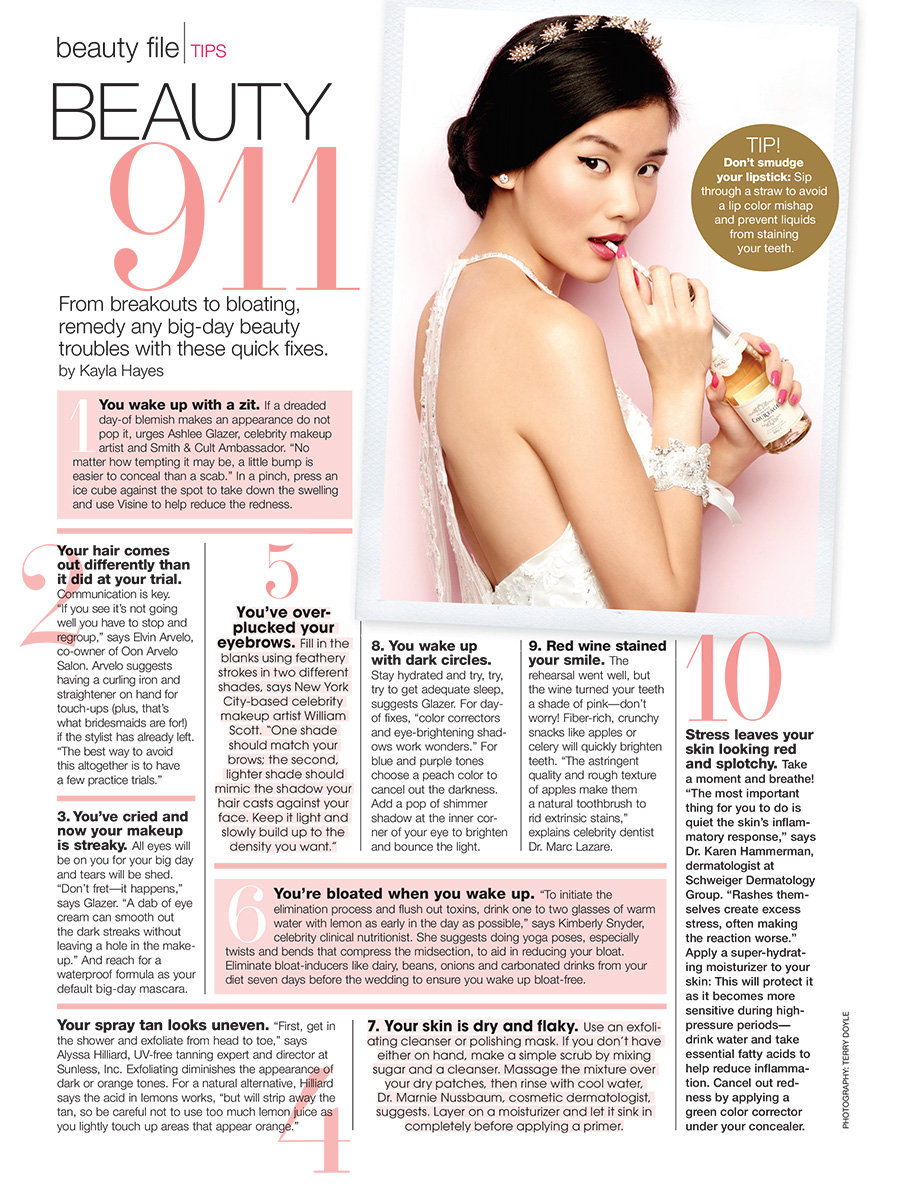 Marrying outdoors has never been more popular. All across the country couples are seeking out unique locations for an unforgettable, Pinterest-worthy wedding. In "Take It Outdoors" we showcase three such stunning celebrations — in the mountains, a vineyard and by the sea — that are filled with special ideas and inspiring personal touches.
But before you start booking your location and vendors be sure to read "Damage Control." Here, top wedding pros reveal the most common planning mistakes most couples make. Even after my many years in the bridal biz, I learned a few things myself about what not to do!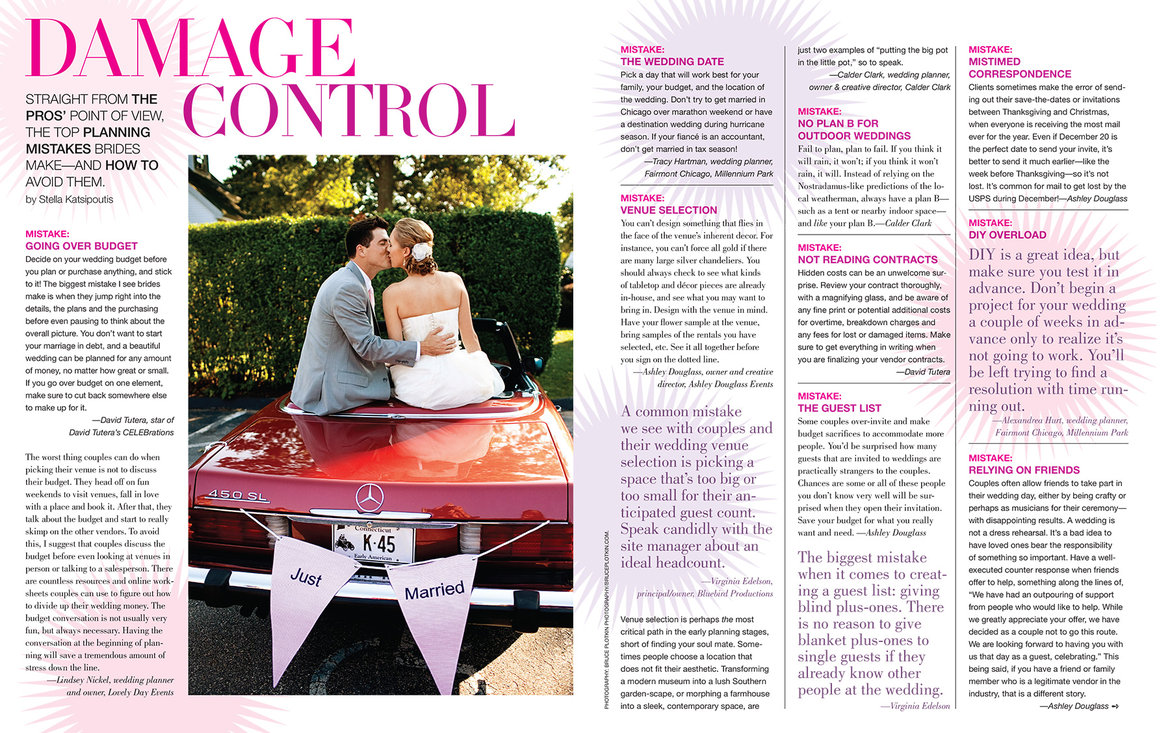 To keep your budget under control, take note of the brilliant ways to save on every wedding detail in our ultimate budget guide. From your stationery to the wedding cake we've got you covered with these insider tips.
And we're thrilled to have a new column from lifestyle expert, Danny Seo. You may have seen Danny's hit show on NBC-TV, Naturally, Danny Seo, or have spotted his eponymous magazine on the newsstands. Now, in every issue of Bridal Guide, Danny will share his tips and ideas on how you can create a happy and healthy home. (Yep, that's Danny with friend Kerry Washington!)
But before you settle in at home there's a fabulous honeymoon to look forward to. Escape to a romantic hideaway in the lush jungles of Mexico.
Head to the Caribbean for fun, sun and the most amazing chocolate treats from abundant cacao plants.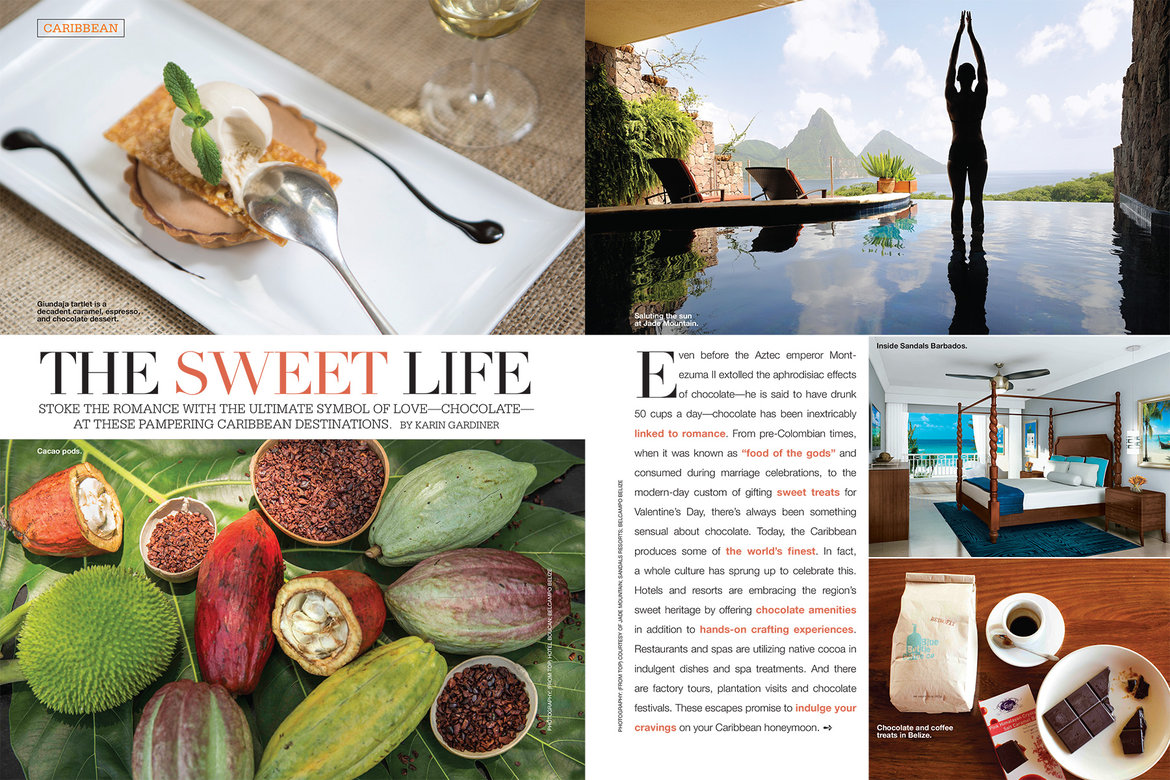 And consider Tahiti for the ultimate in a tropical getaway.
Perhaps you're dreaming of a European honeymoon complete with beautiful hotels, incredible cuisine and intriguing local activities. Look no further than these less visited but equally awesome cities of Bordeaux, France, Valencia, Spain, Bruges, Belgium and Porto, Portugal. Here you'll discover all the charm and romance you crave — along with a lot of wallet-friendly options.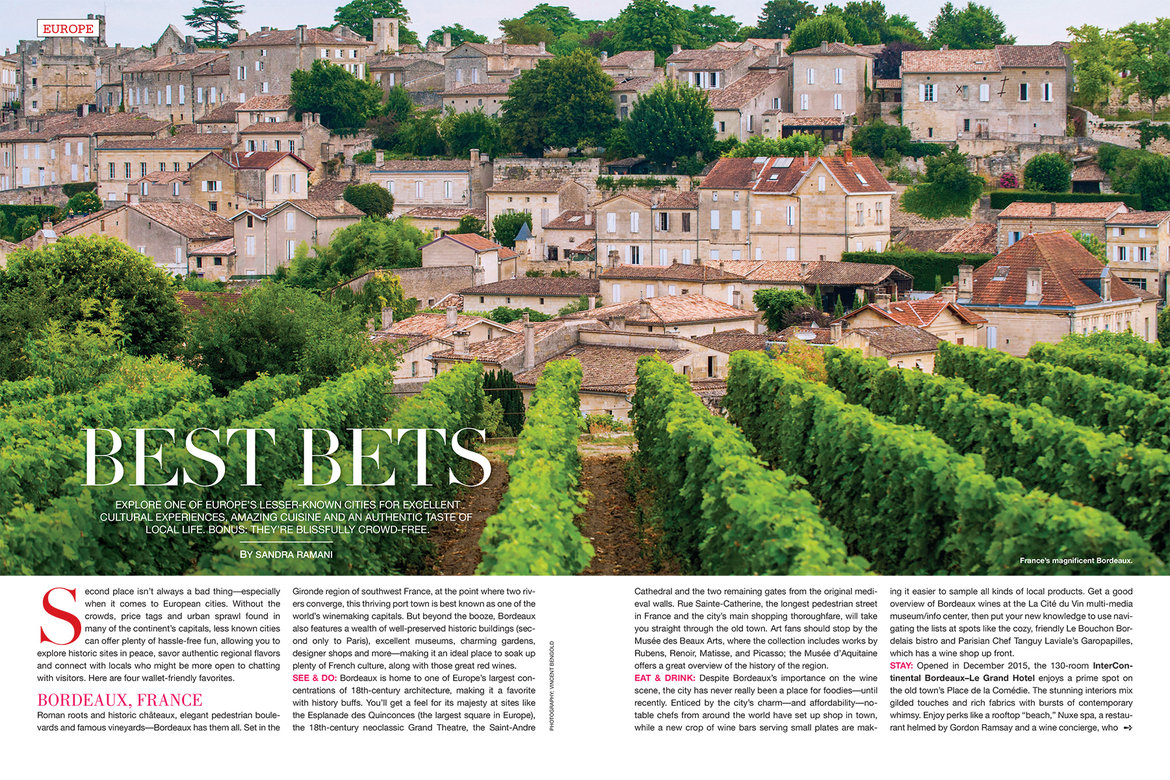 Planning a wedding and honeymoon has never been more fun. Have a great time in the months ahead and remember, we're here to help. Enjoy the issue!
—Diane Forden