There's lots to love about our new issue, from epic new wedding fashion to gorgeous wedding palettes to dream wedding and honeymoon destinations. Dive in!
Still searching for The One? Take a look at these statement-making style options.
You'll be needing some fancy footwear as well.
Take inspiration from one couple's vineyard wedding setting.
And go all-out with Pantone's Color of the Year.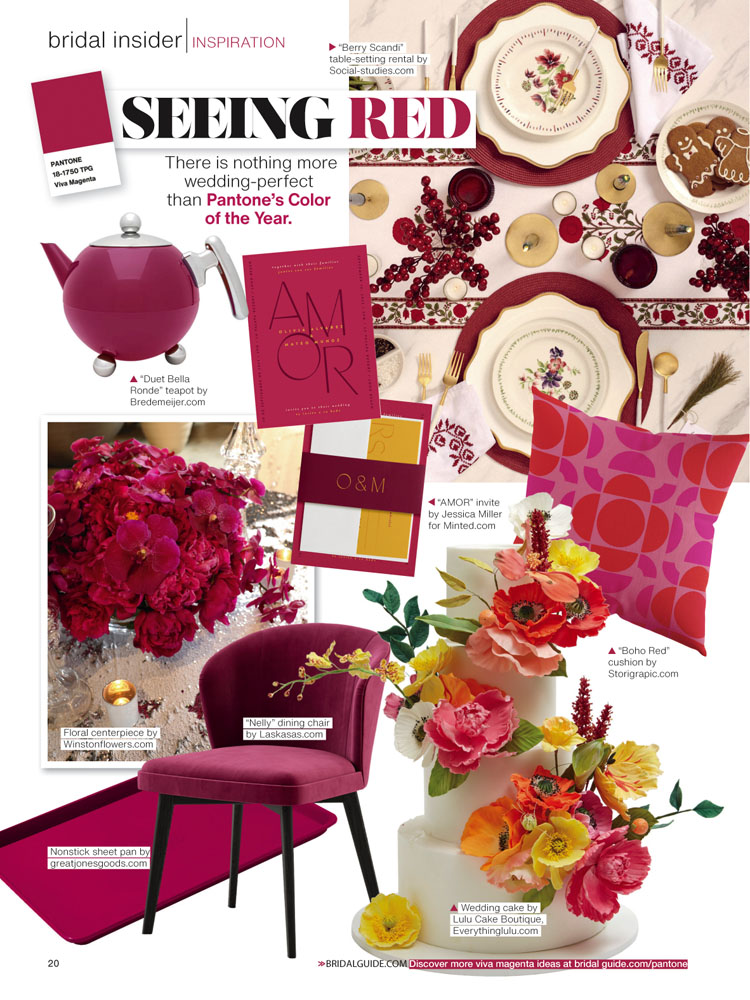 Trying to decide whether to pull the trigger on those dreamy centerpieces? Real brides share what was — and was not — worth the cost.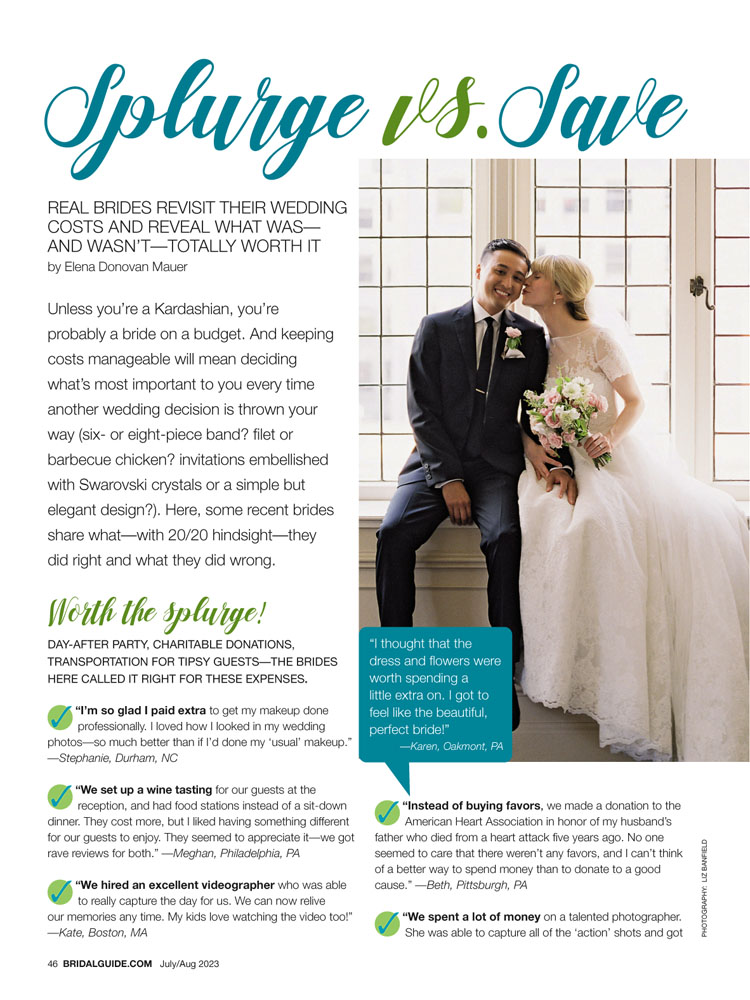 Are food and drink your passion? Consider a restaurant wedding.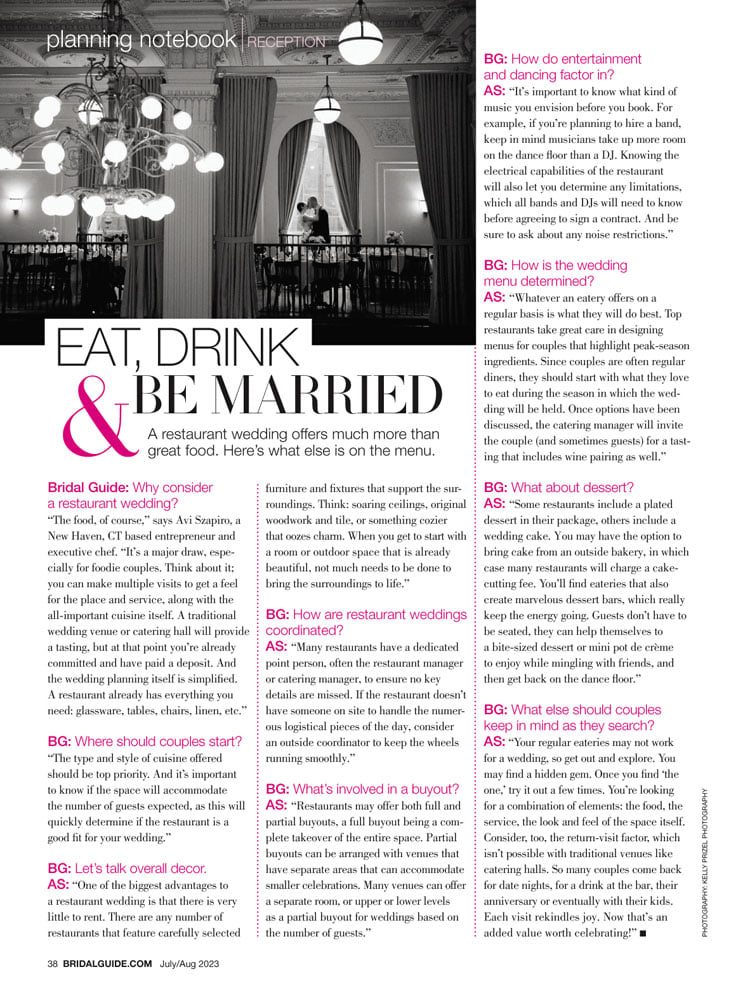 If you're thinking about a wedding weekend, check out our ultimate guide to multi-day fun.
Feeling footloose? Our travel pages are filled with inspo.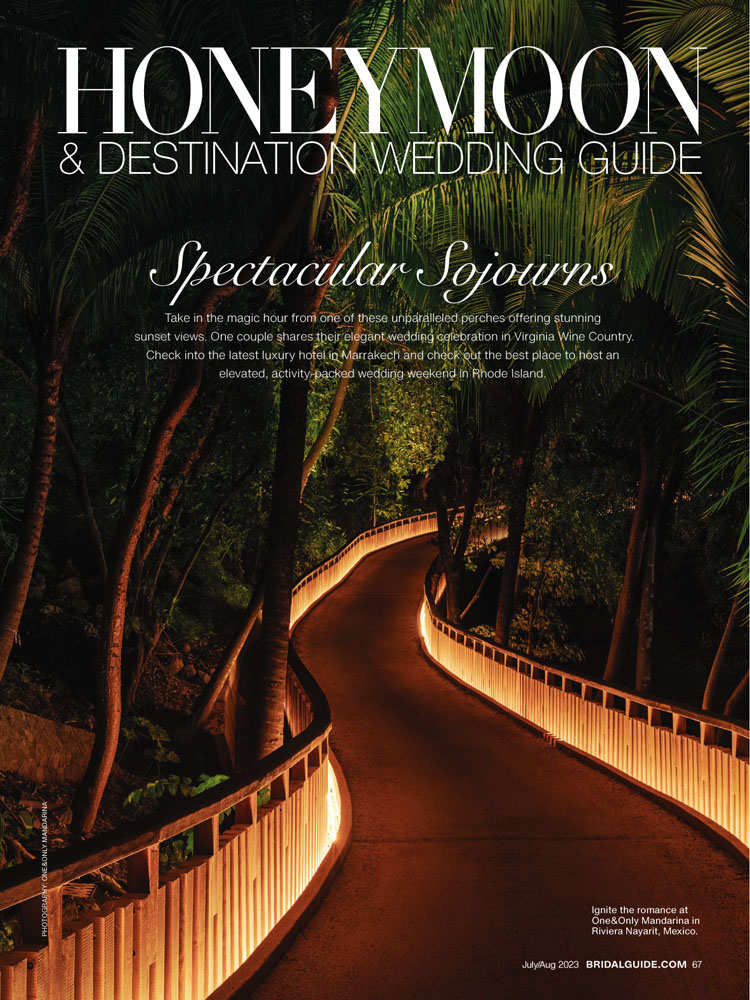 Follow the sun(sets) and take in the views.
The smallest state offers big-time wedding venue options.
Don't miss this couple's swoon-worthy Virginia wedding.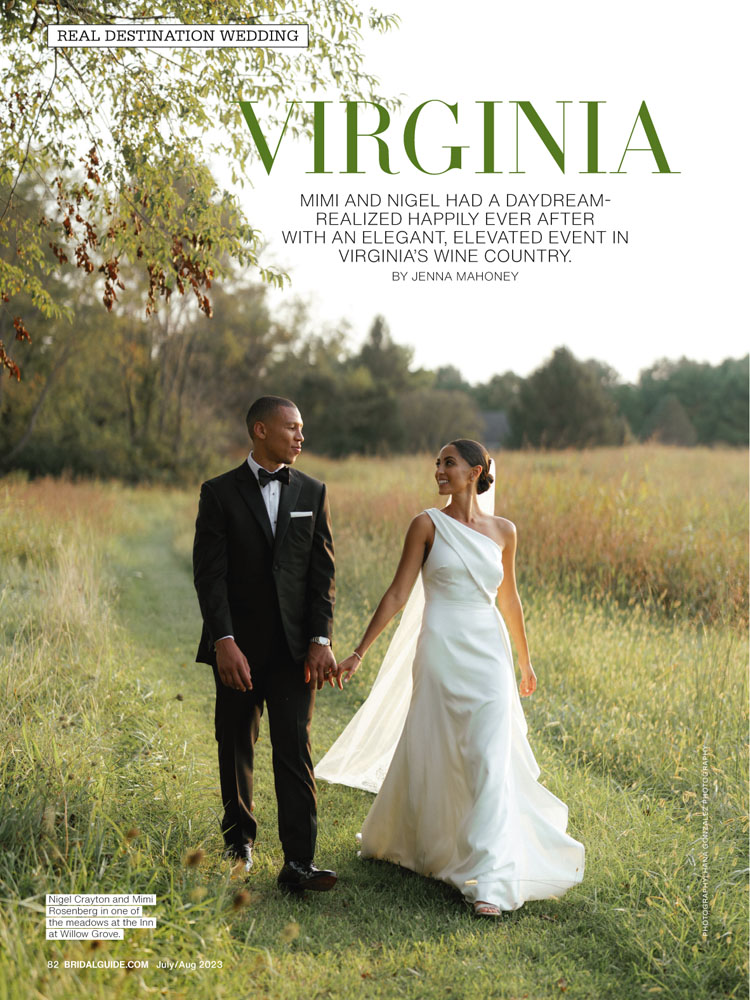 Take a look at magical Marrakech.
There's tons more: etiquette advice, tips and insights from Planners We Love — plus everything you need to for glow-y, big-day complexion perfection. Enjoy!
—Mary Clarke