Looking for a gorgeous gown? Inspiring reception ideas? Savvy planning advice? Our July/August issue has everything you need to plan a fabulous wedding with ease.
Bridal fashion is especially romantic this season as ethereal lace dresses take center stage.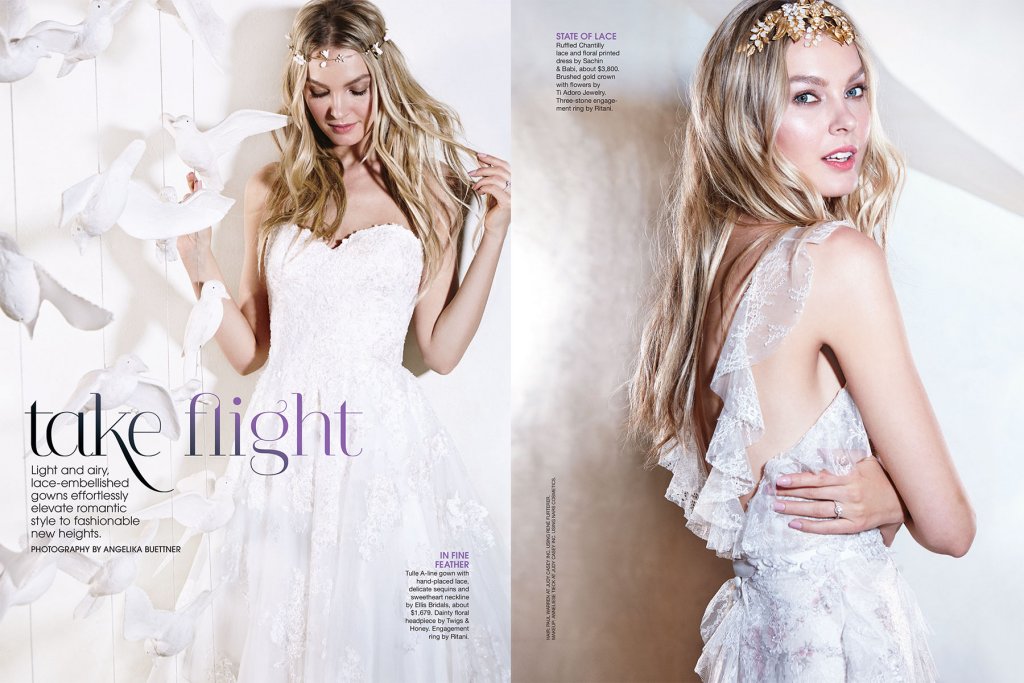 You'll also find bridesmaids' dresses, accessories and other dazzling details for a chic black-and-white theme or a pretty "something blue."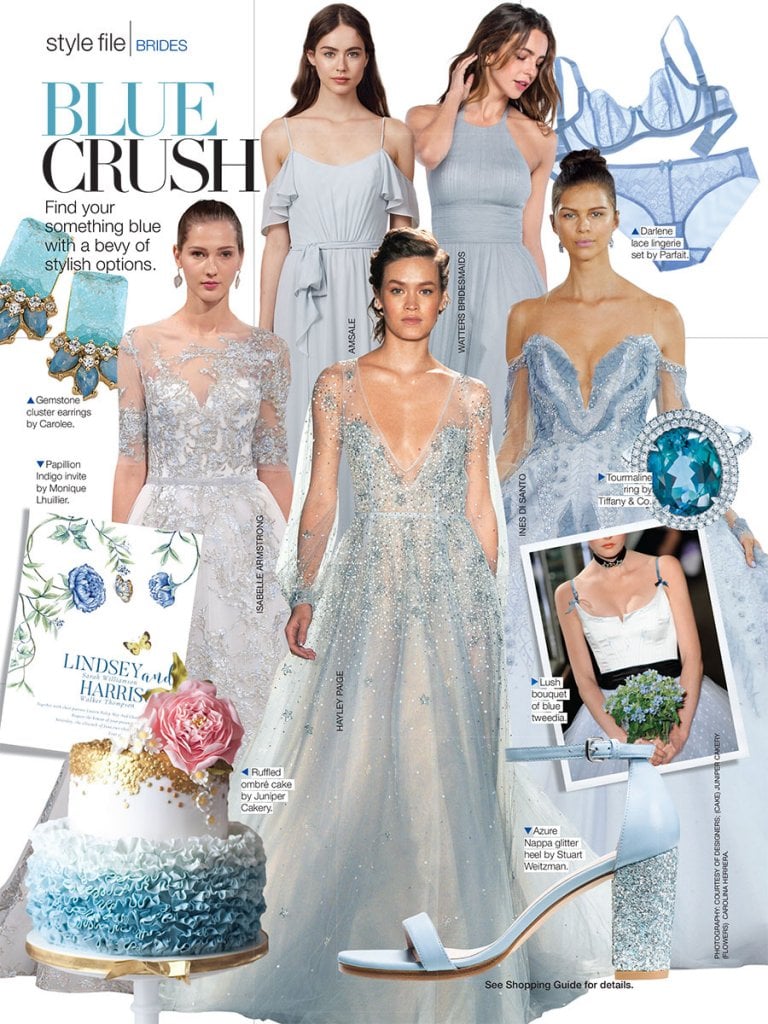 From trendy up-dos to long, soft waves, we've selected our favorite bridal hairstyles (36 looks!) hot off the runway. Take your pick.
As much fun as choosing your dress and hairstyle is, planning itself can be daunting. Which is why you need to choose experts that will deliver exactly what you want. We put together key questions to ask each of your pros so you'll get satisfaction guaranteed.
Weddings can also be expensive but there are some easy, clever ways to save a bundle. Trust me, your guests won't even notice!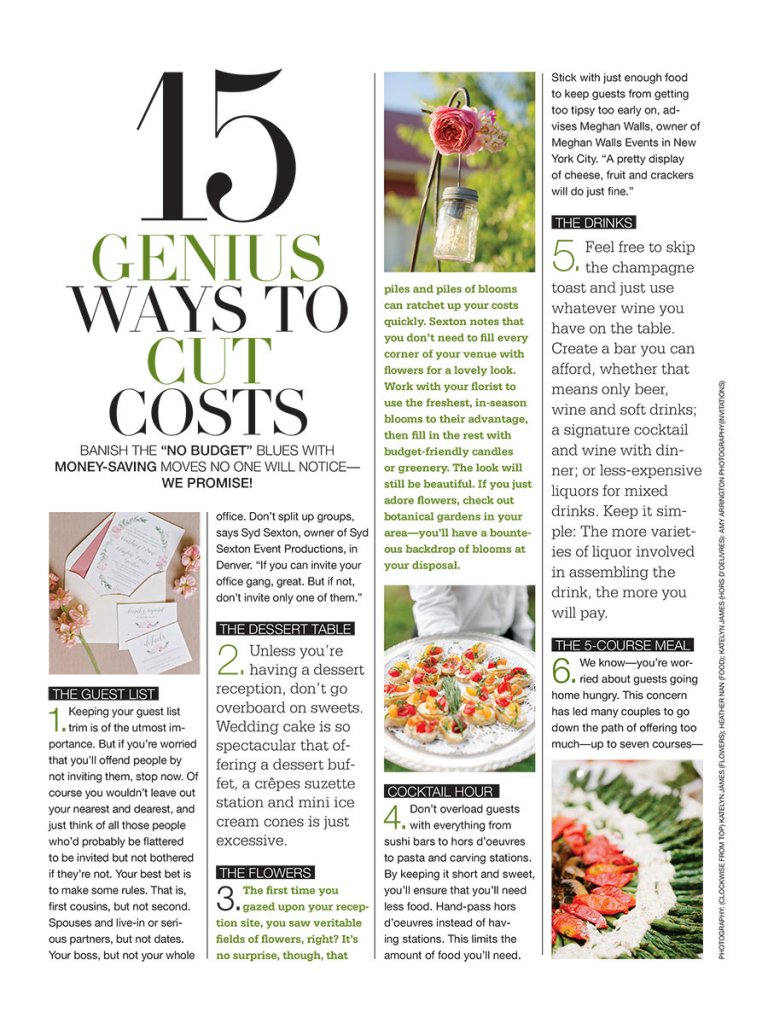 The best weddings I've attended all have one thing in common: The bride and groom include a number of personal touches that tell their story and make the celebration extra-special. In "Express Yourself!" discover 50 fun, fabulous ways to make your own wedding unforgettable.
Next up: The honeymoon! From the Caribbean to the South Pacific — and points in-between — we showcase some of the most incredible destinations for newlyweds. Looking for a blissful beach getaway? Check out the exotic islands of the South Pacific.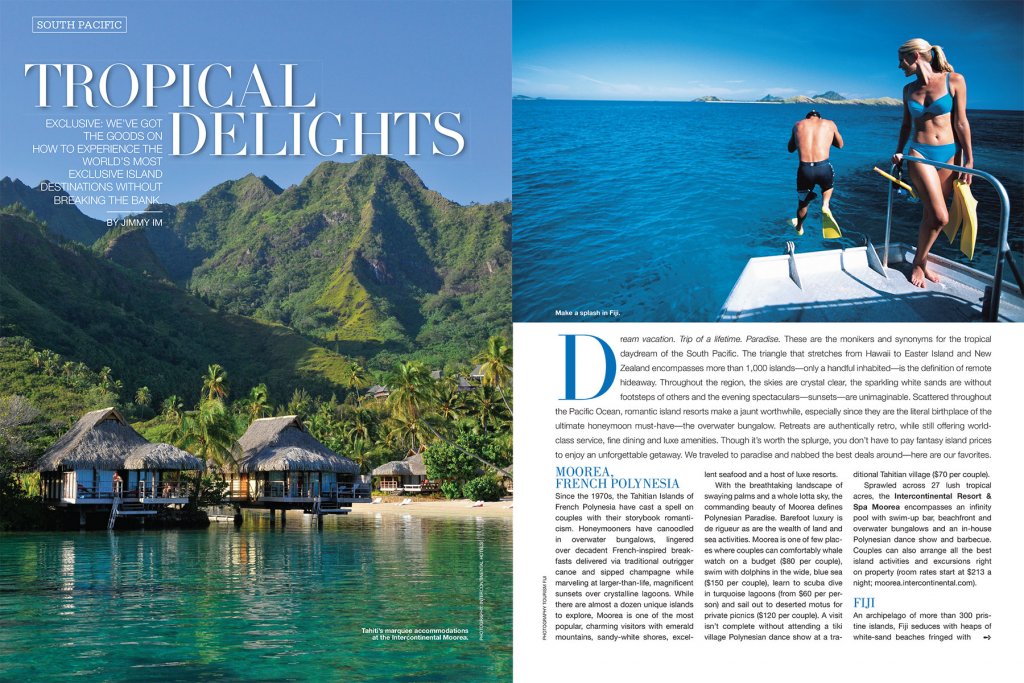 Want to venture out onto the high seas? Take a look at these amazing Caribbean cruises with itineraries to suit your needs.
For an exotic adventure consider an African safari where you'll come face-to-face with awesome wildlife.
And get the party started south-of-the border where luxe resorts provide the perfect getaway for a proposal, bachelorette party, wedding and honeymoon.
Real weddings, reception details, beauty tips and answers to your etiquette questions are just some of the many other topics covered in our July/August issue. We hope you get inspired, have fun planning and remember — we're here to help!
—Diane Forden