With a new year on the horizon come weddings — lots and lots of weddings. So many of you planned and rescheduled, then rescheduled again... it was worth the wait, was it not? Find tips and inspo in our annual trends feature, where our favorite planners give us the scoop on everything from the "it" flower to the sweetest desserts and details. Keep turning the pages for aisleworthy gowns, photo-perfect makeup, and travel destinations. Plus, you can enter our sweepstakes to win the cover gown!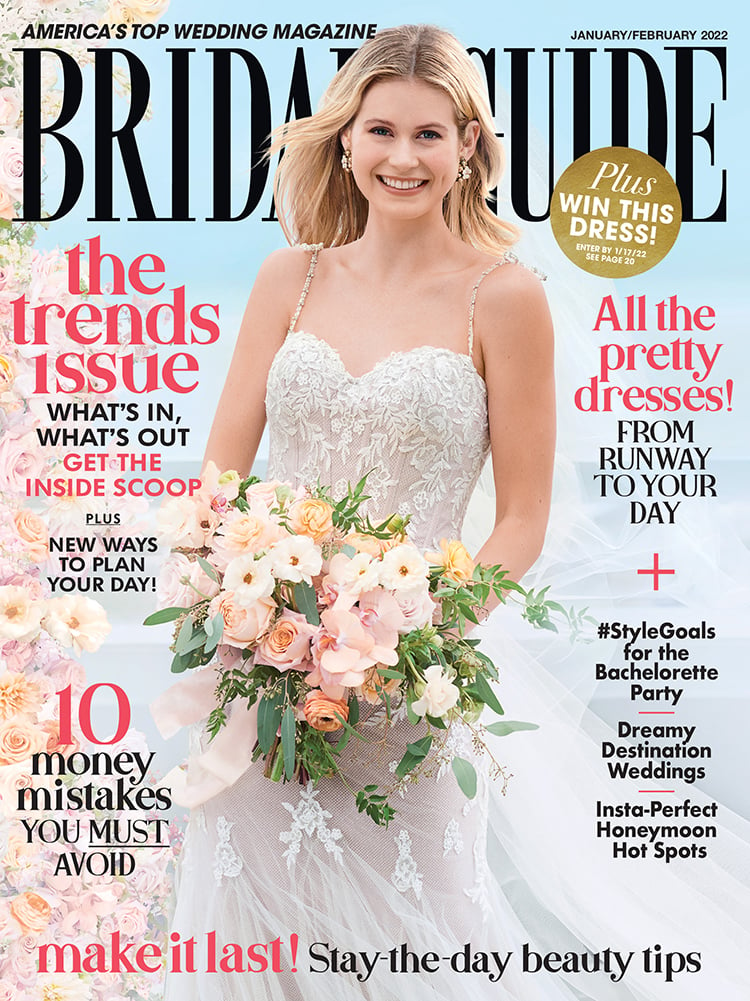 Two-piece? Slim-fitting? Tiered? Mermaid? So many pretty options abound... take a peek!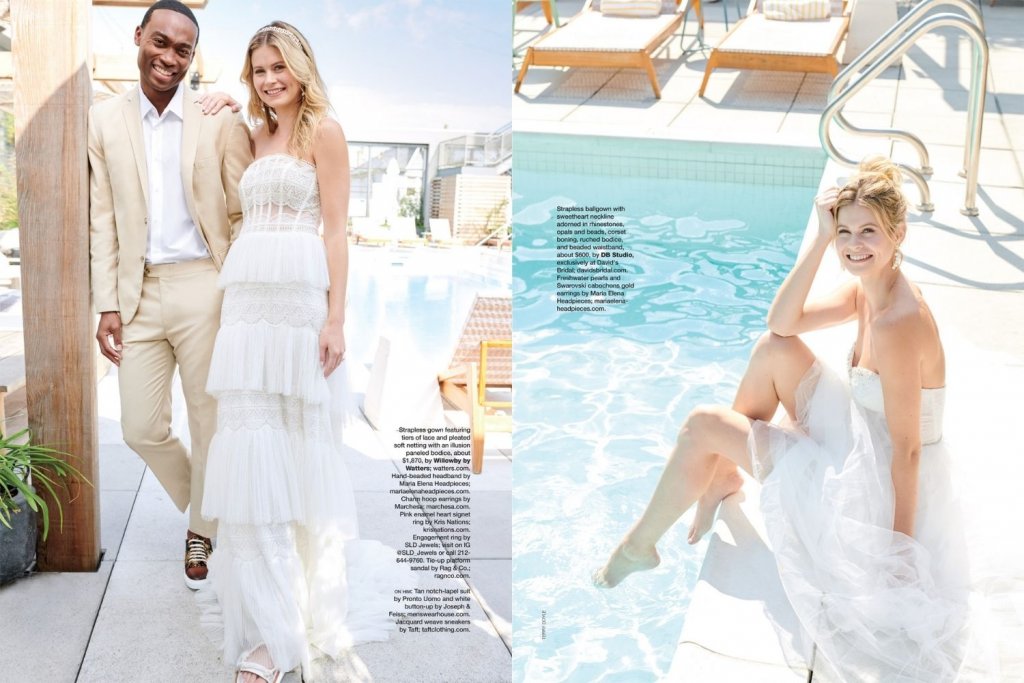 Turn up the heat in and be the life of the party in dresses that pack a tropical punch.
Keep a close eye on the newest trends in our Runway Report.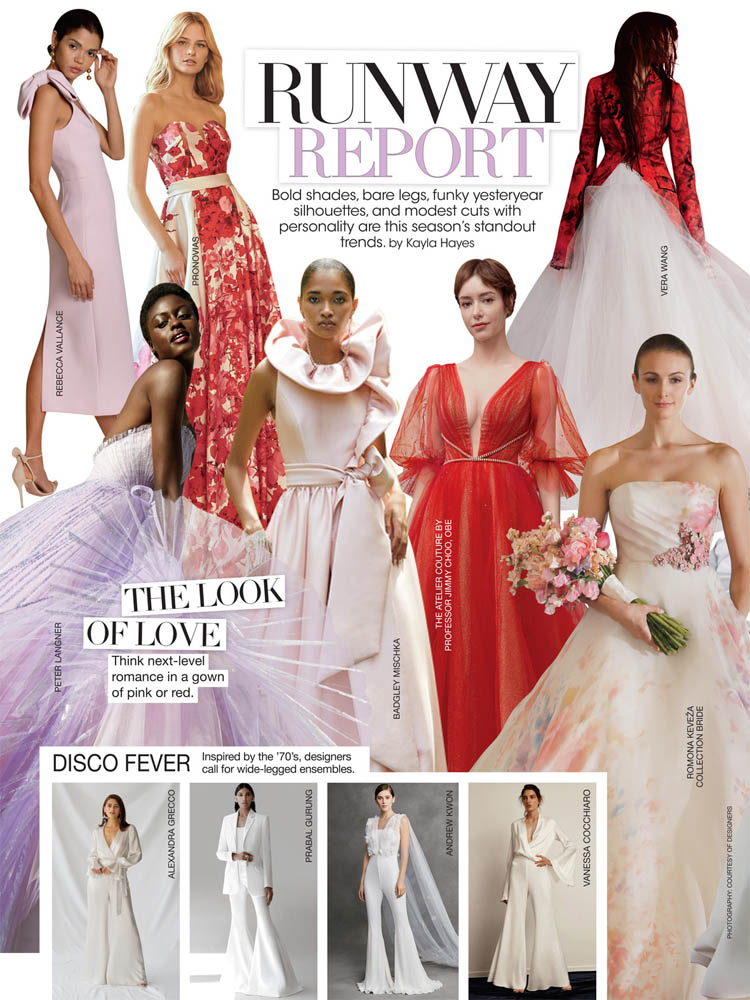 From invitations to send-off gifts, you'll surely be inspired by these creative wedding ideas.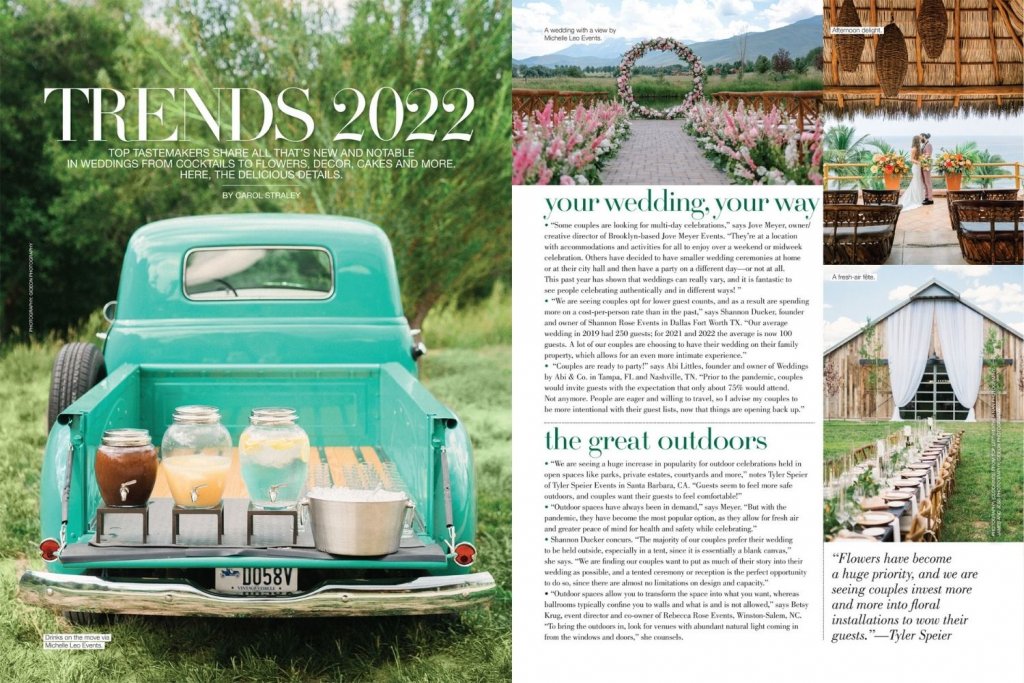 See what the pros have to say about the 10 most common money mistakes couples make when planning. You'll definitely want to avoid these pitfalls.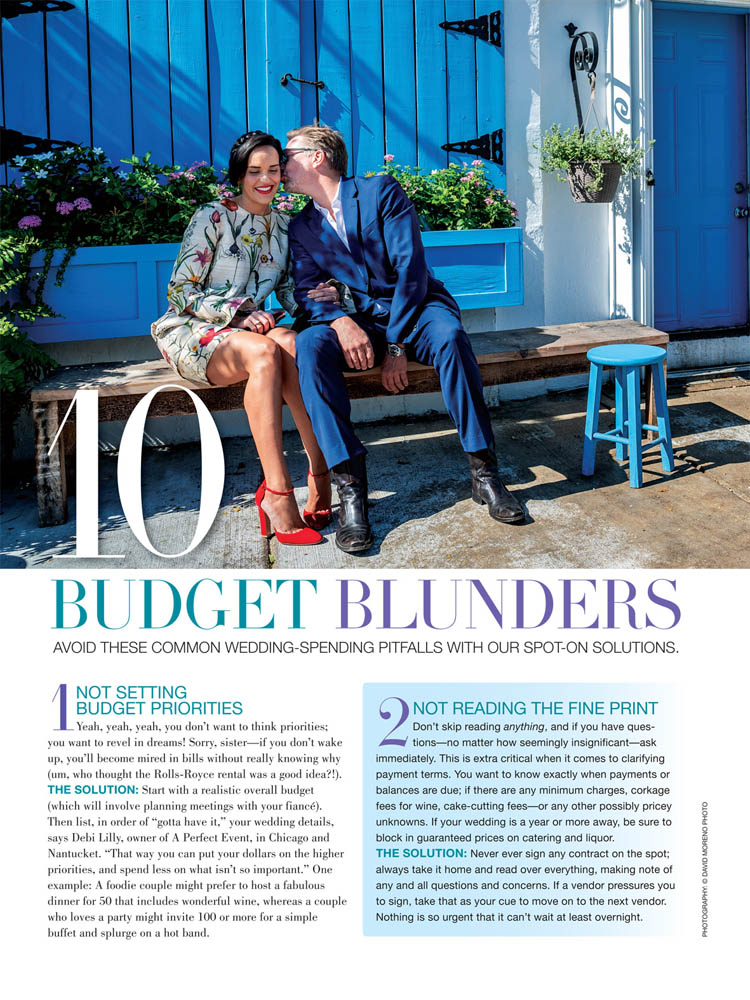 And get the inside scoop in "What's In & What's Out": From invitations to entertainment, the pros weigh in on how best to plan your day.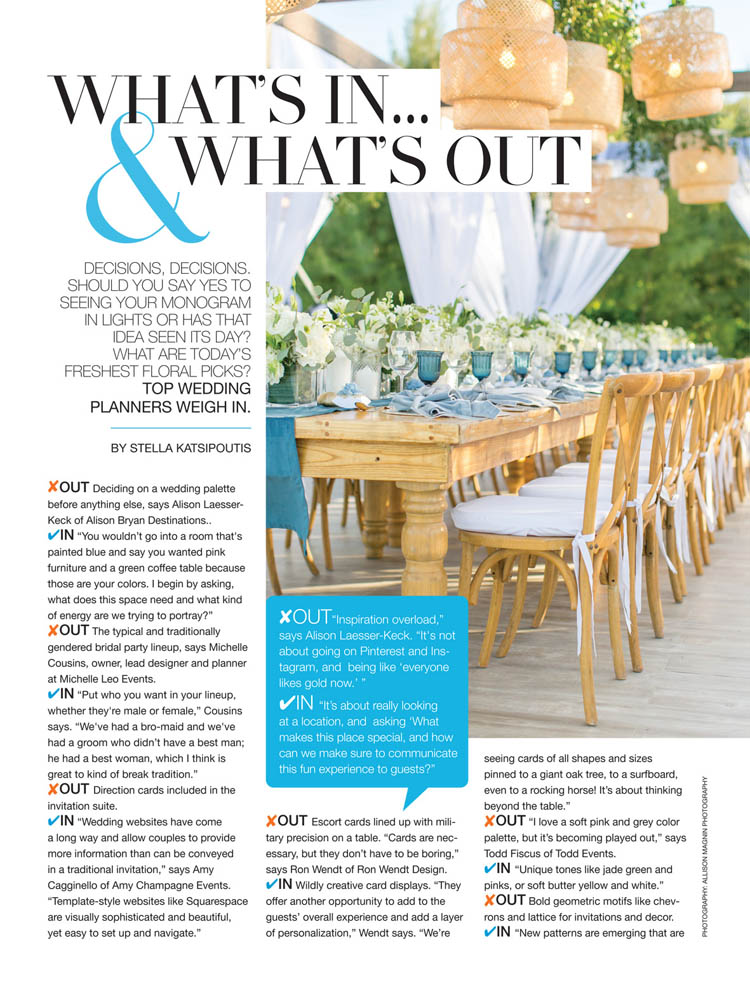 Next up, the honeymoon! Follow along as one couple explores Hawaii.
Add in an extra dose of culture with a stay at one of these art-filled — and artful — hotels.
Check out one creative couple's delightfully retro-chic Oklahoma wedding.
Or consider holding your nuptials in Mexico.
Make a resolution to pick up a copy of Bridal Guide. You'll get your planning in gear, find the perfect dress and discover some of the best honeymoon destinations. Happy 2022!
—Mary Clarke