Our January/February 2018 issue celebrates the New Year with awesome ideas for gorgeous receptions, dreamy gowns and fabulous honeymoons.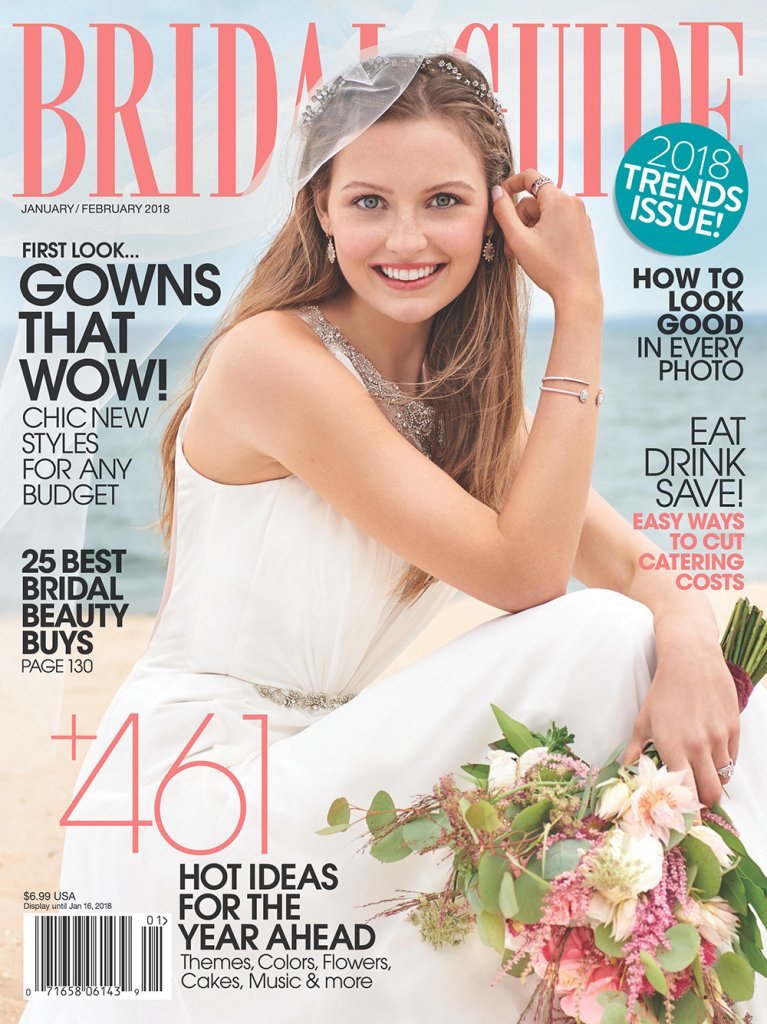 Discover the next big thing in weddings for the year ahead with fun, new ideas for décor, colors, menus, entertainment and more.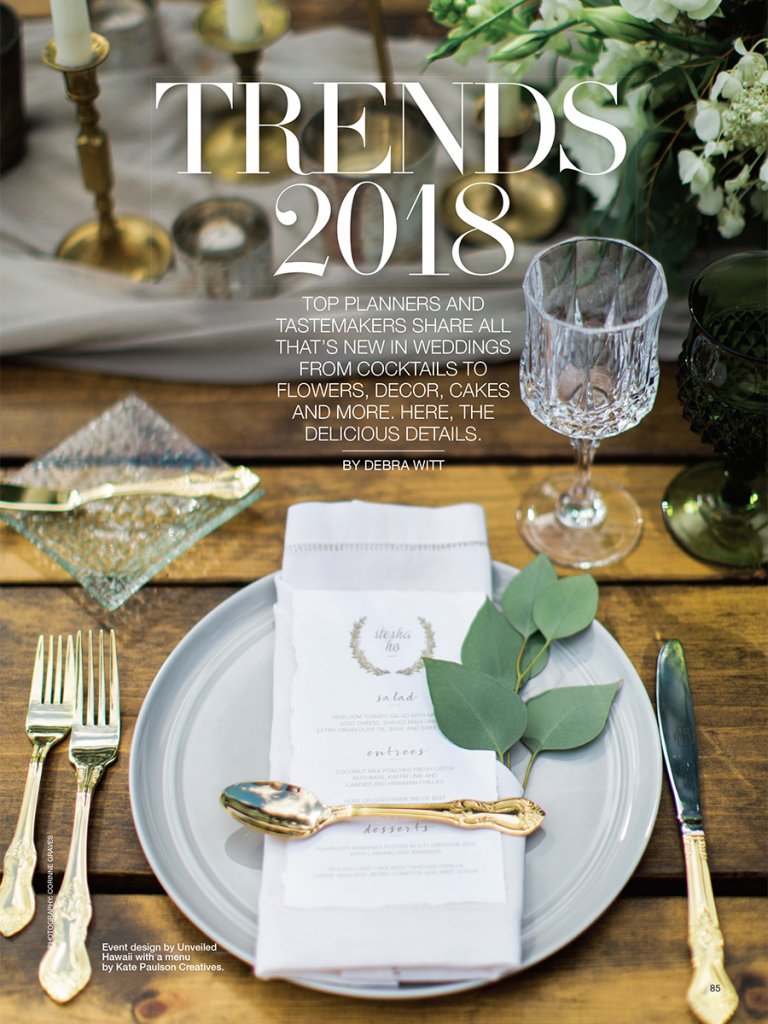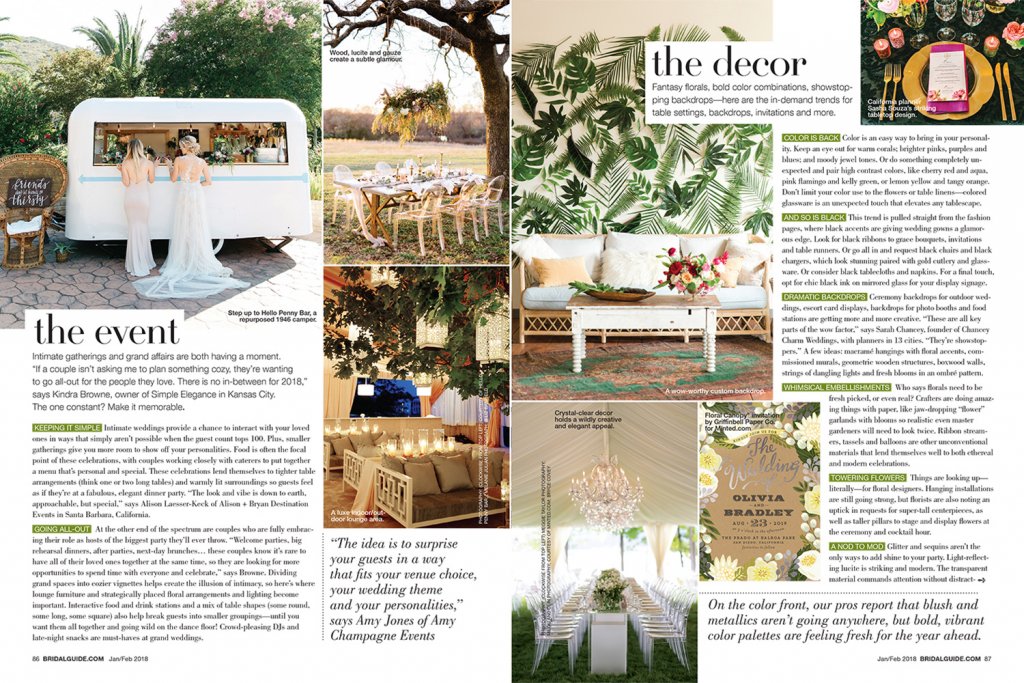 Find your aisle style with dazzling dresses for celebrations away or at home.
Check out gowns and accessories for "fly-girl" brides and bloomin' beauties.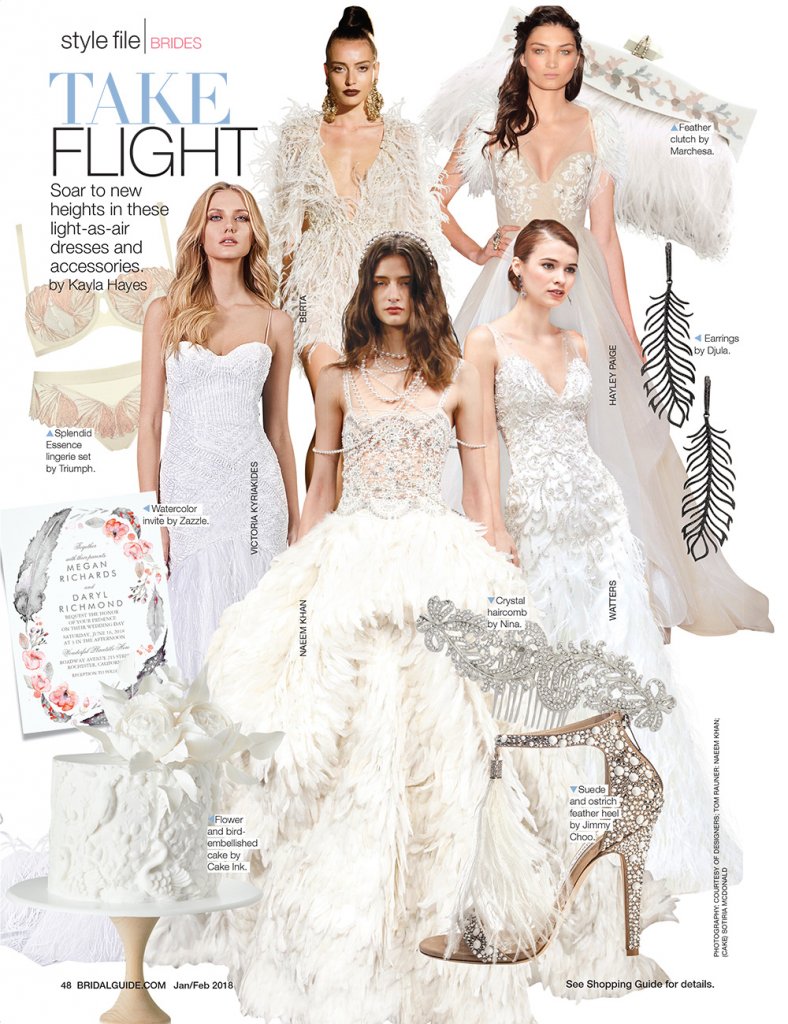 Add a little something blue to your day
and get the latest fashion trends straight from the runway.
We'll also get you camera ready with tips on how to pose for photos you'll love forever.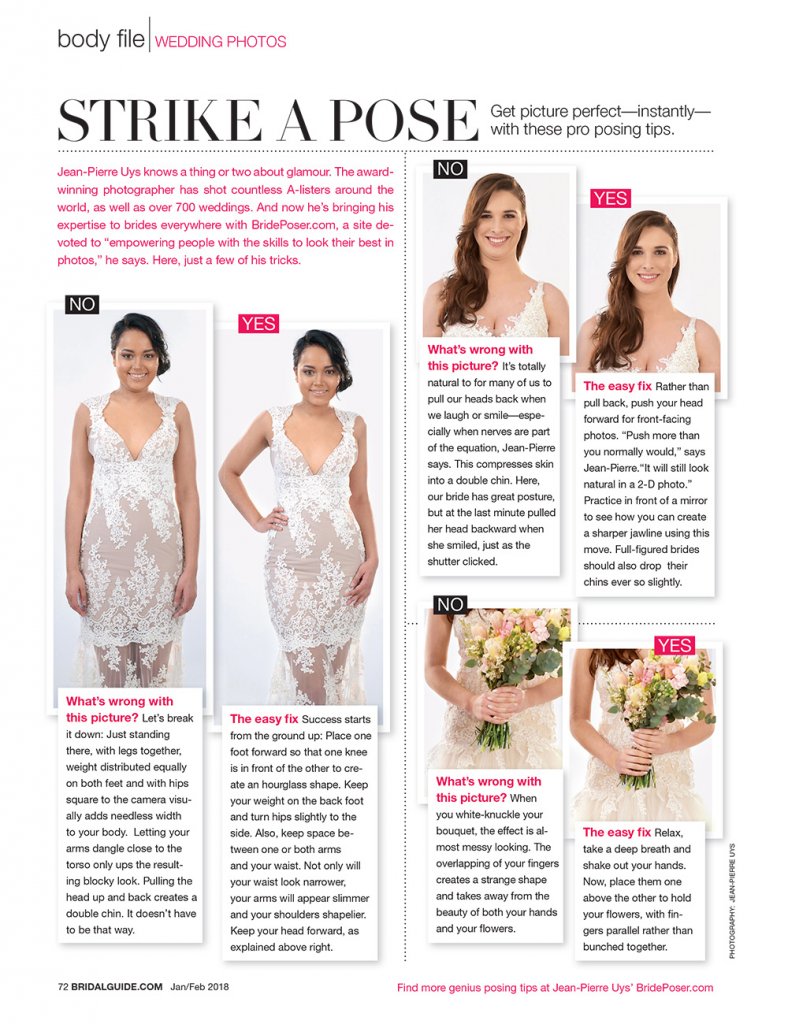 And perfect big-day makeup is guaranteed with top bridal beauty picks from the pros.
Choosing your reception site can be a daunting task, so before you sign on the dotted line make sure you're prepared with key questions to ask your site manager.
Worried about overspending? Keep catering costs down with savvy money-saving tips that cover everything from brunch to cocktail parties to sit-down dinners.
Once you have your planning essentials and aisle style nailed, it's time to choose your trip of a lifetime.
Go south-of-the-border and revel in the most romantic suites at Mexico's swoon-worthy resorts.
Or take your love to new heights at breathtaking mountain resorts around the world.
Plan a destination wedding or honeymoon in sunny Florida.
And discover the charms of our northernmost New England state, Maine.
It's going to be a fantastic year! Make it your New Year's resolution to pick up the issue, enjoy these stories (and so much more!) and have a blast planning your dream wedding and honeymoon.
—Diane Forden