Another New Year is here, and whether you've just gotten engaged (congratulations!) or plan on tying the knot in 2017, you're sure to love all of the fabulous ideas in our latest issue.
When it comes to what's new in weddings, check out our "Trends 2017" story. You'll discover up-to-the minute inspiration for invitations, décor, flowers, cakes, menus, photography and more. I'm loving hanging centerpieces!
If you're still on the hunt for the perfect dress, we've got the most gorgeous gowns and accessories for every bride. From crystal-accented stunners…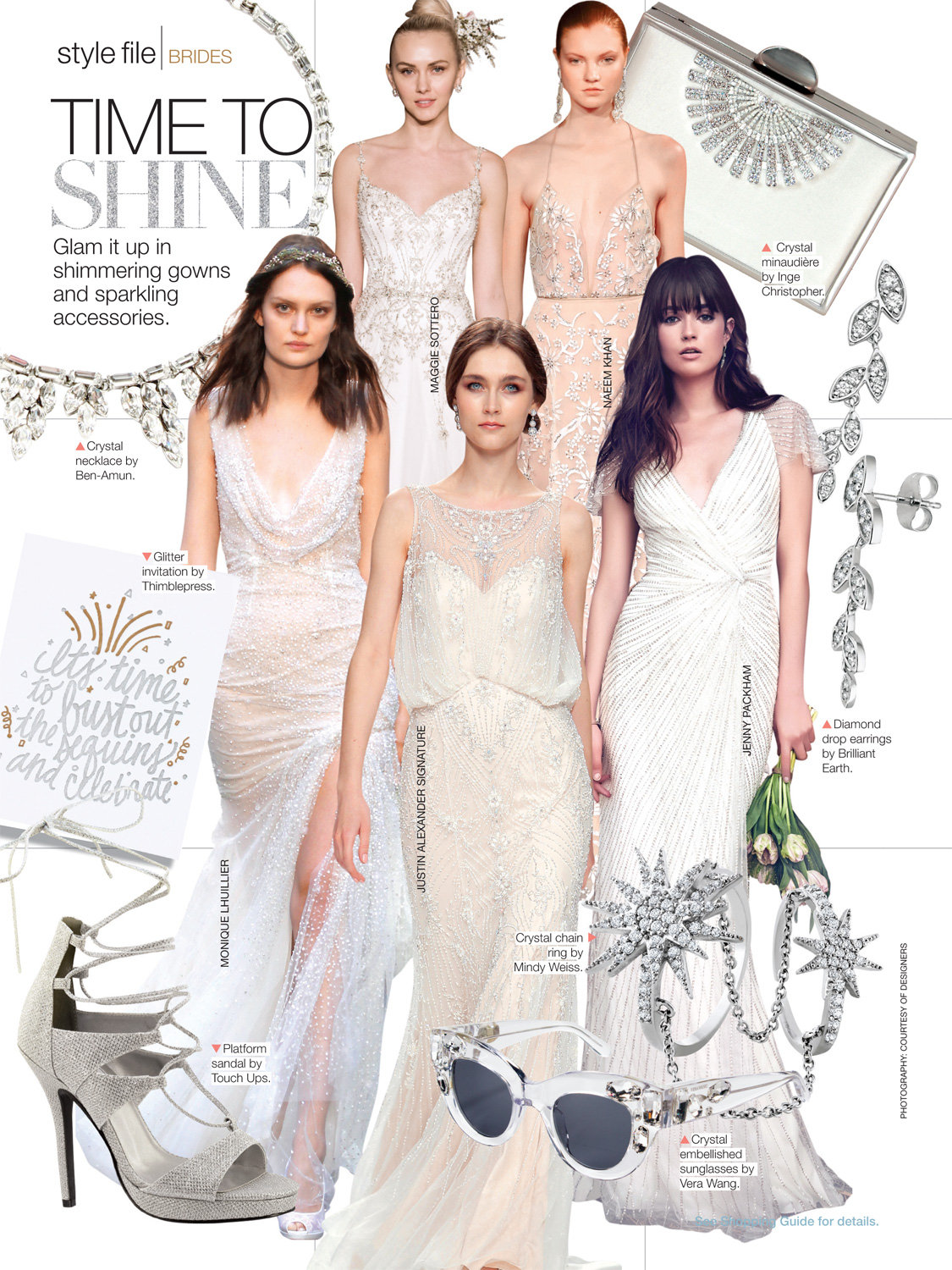 to ethereal, lace beauties shot on location at the Dreams Punta Cana Resort in the Dominican Republic (a fantastic spot for a wedding or honeymoon!).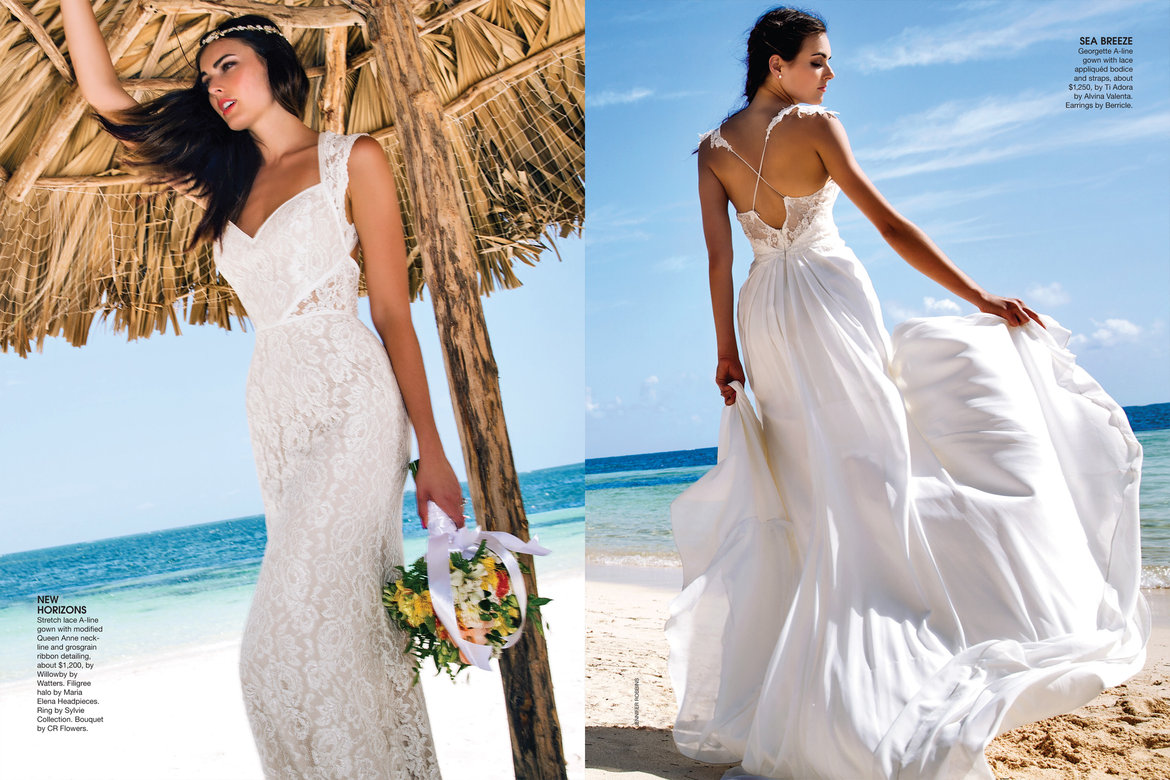 You'll also find top runway styles
as well as the perfect undergarments to wear with a backless, strapless or plunging neckline gown. 
It's a given: Every bride wants to look fabulous in her wedding photos. We spoke to the pros on how to achieve a flawless, knockout look and give you their top tips and makeup choices to guarantee camera-ready perfection. 
A lot of thought is usually given to reception details — the theme, colors and décor, etc. But the ceremony is just as important. After all, exchanging vows and becoming husband and wife is really what the big day is all about. To help you plan a meaningful ceremony take a look at our detailed guide that covers everything from writing your own vows to music selections.
And if money is weighing heavily on your mind, you'll love our feature on how to cut costs on food and drinks — a huge chunk of the budget. Sometimes just a small change or two — like skipping the raw bar or the large, cubed cheese platter — can result in big savings.
Part of the fun of wedding planning is dreaming about the trip that comes after the big day. A honeymoon filled with romance, fun and much-needed relaxation is definitely on call after months of busy wedding planning. Where to go? Check out some of the hottest new Caribbean destinations and resorts in Cuba, Cartagena, Anguilla, Martinique and more.
Foodies will love the fantastic culinary treats in sunny Mexico, where you can indulge in amazing food tours and classes, along with fun-in-the sun activities.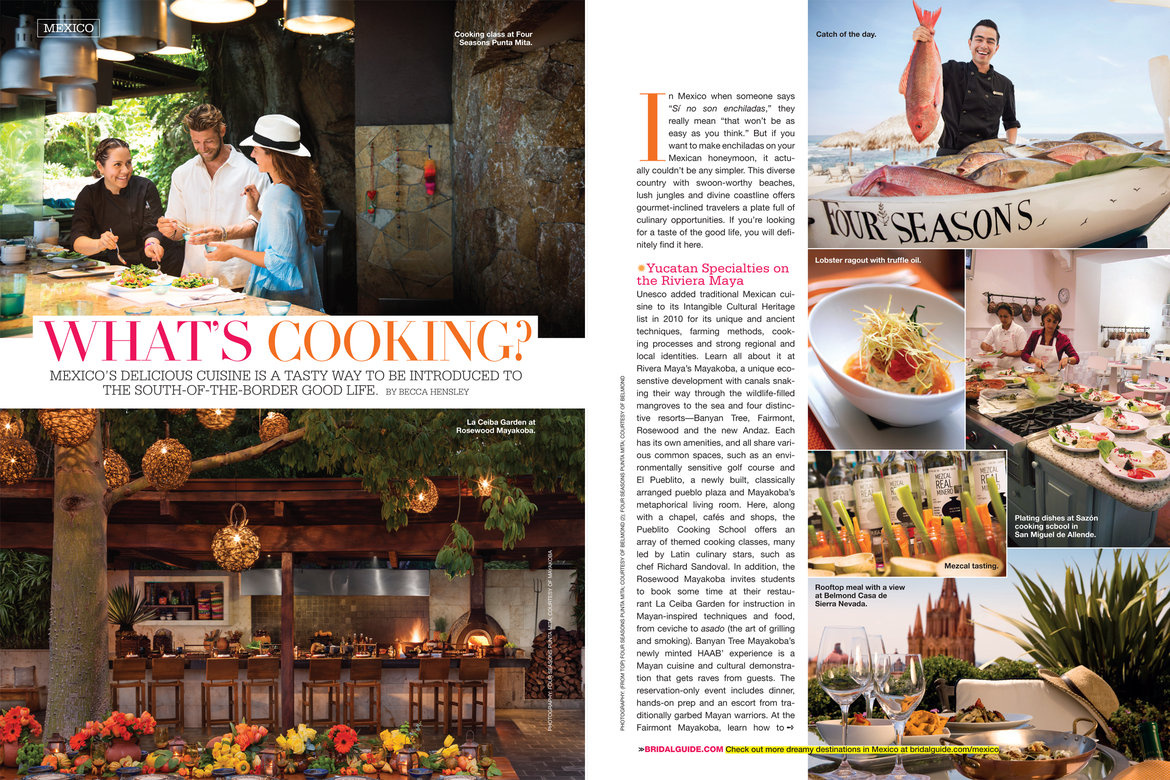 In our "Modern Romance" story, we feature honeymoon-perfect destinations not only in the U.S.A. but also in Europe and Asia. These fantasy resorts definitely raise the bar on the luxurious pampering and amenities you so deserve.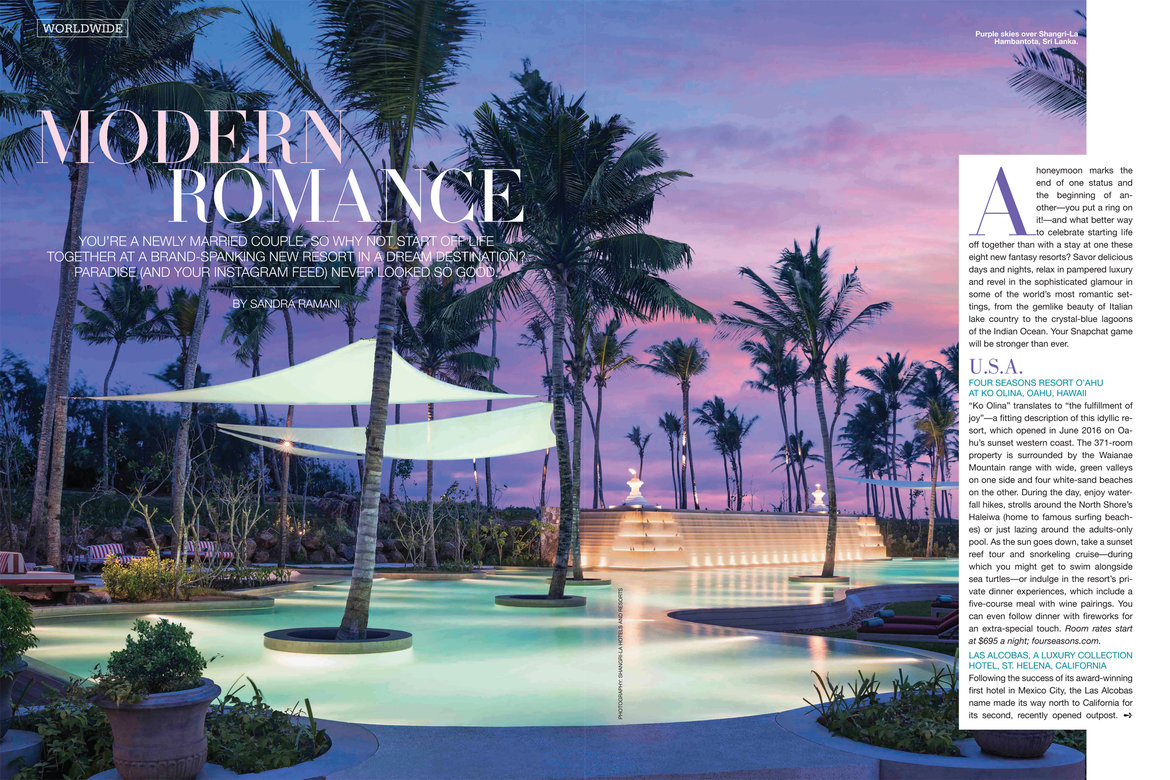 There's much more in our January/February issue to inspire you. Enjoy every minute of your engagement, have fun planning and know that we're here to help. It's going to be a fabulous new year!
—Diane Forden