Looking for a unique setting for an ocean-themed wedding? Seafaring couples now have a new and exciting venue in New York City to celebrate. National Geographic Encounter: Ocean Odyssey brings the underwater world to citydwellers, with state-of-the-art virtural reality technology that provides an immersive entertainment experience.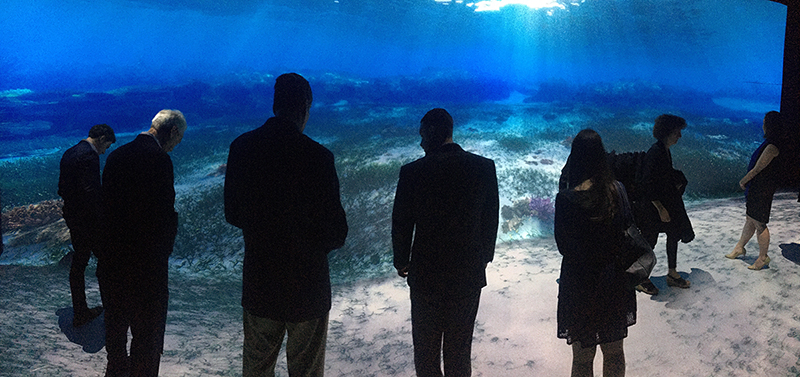 At this virtual aquarium in Times Square, you can travel through exceptionally recreated scenes that may make you feel like you need to come up for air! Explore the deep sea bed, coral reefs, and sunkissed waters of the Pacific Ocean without leaving the island of Manhattan.
NatGeo Encounter brings visitors on an underwater journey where they can come face-to-face with the ocean's wonders. Now available for private events, it provides a unique and memorable setting for your wedding day. You and your guests can play with sea lions, swim with sharks, and meet mighty creatures from coast to coast with access to the exhibit throughout your reception. Whether you and your fiance want a cruelty-free way to include the natural beauty of the world in your wedding, or you're a tech-savvy couple looking to wow attendees with an unforgettable VR experience, this venue will make quite a splash.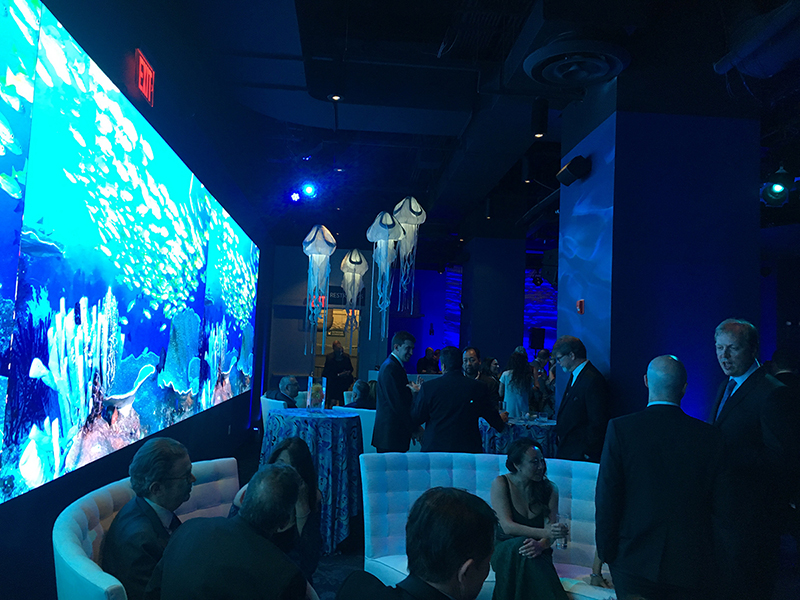 With a 1,000-person capacity, NatGeo Encounter has plenty of space for you and your guests to mix, mingle and explore. The private event hall is outfitted with bar stations and lounge areas, and features partitions that can be used to separate cocktail hour and dinner seating during your reception. With on-site catering and beverage options by Abigail Kirsch and TAO, as well as A/V services by GLOW, NatGeo Encounter provides the total package for your wedding. The event staff will help nail all the details for your big day, as well as assist in sourcing vendors for decorations, floral arrangements, light design, and more. 
Visit natgeoencounter.com for more information about private event booking, or to buy tickets to the experience of a lifetime!

By Sam McFadden