Finding a dress for your flower girl has now become a lot more fun and creative thanks to the "Pegeen Dress Dreamer!" This virtual dressing room from the Pegeen Flower Girl Dress Company allows you and your flower girl to "dress up" an online model with a range of different bodices, skirts, sashes and details.
It reminds me of how much I loved playing with paper dolls growing up! Just choose your size and start selecting styles in each category to place onto the onsceen model. See how a tank-style bodice looks, or maybe one with short sleeves. Try a sash with pleats or ruffles. Layer the skirt in tulle or organza and add a rose or two. 
You can select from a multitude of different colors to find a shade that matches your wedding colors. Or you can mix and match the bodice, skirt and sash in a variety of hues. The result: an adorable, affordable customized style that you and your flower girl "designed" together. 
Go to pegeen.com/icloset and enjoy creating a dress that you and your littlest attendant will love. 
And for inspiration here are some awww-some flower girls wearing gorgeous Pegeen dresses: 

Photo Credit: Barnet Photo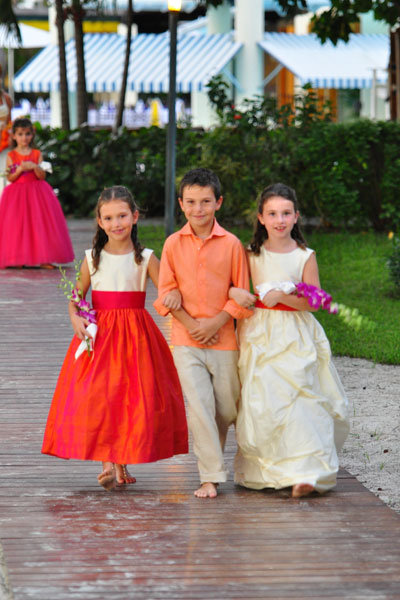 Photo Credit: Barnet Photo

Photo Credit: Christa Elyce 

Photo Credit: Christa Lyce (left); Stephanie Rhea (right)
Photo Credit: Stephanie Rhea
Tell Us: What is your favorite flower girl dress style?
— Diane Forden