One of the best ways to express your personal style is through your wedding table décor, and the possibilities for centerpieces are endless — from towering floral and crystal vases to lower vessels filled with flowers and surrounded by votives. I recently came across a few unique table items to consider.
For a rustic/romantic celebration, the adorable Double Metal Birdcages on Pedestal by Valerie, about $30, is ideal. Place a candle inside or fill them with blooms. Use on reception tables or on the guest book and escort card table.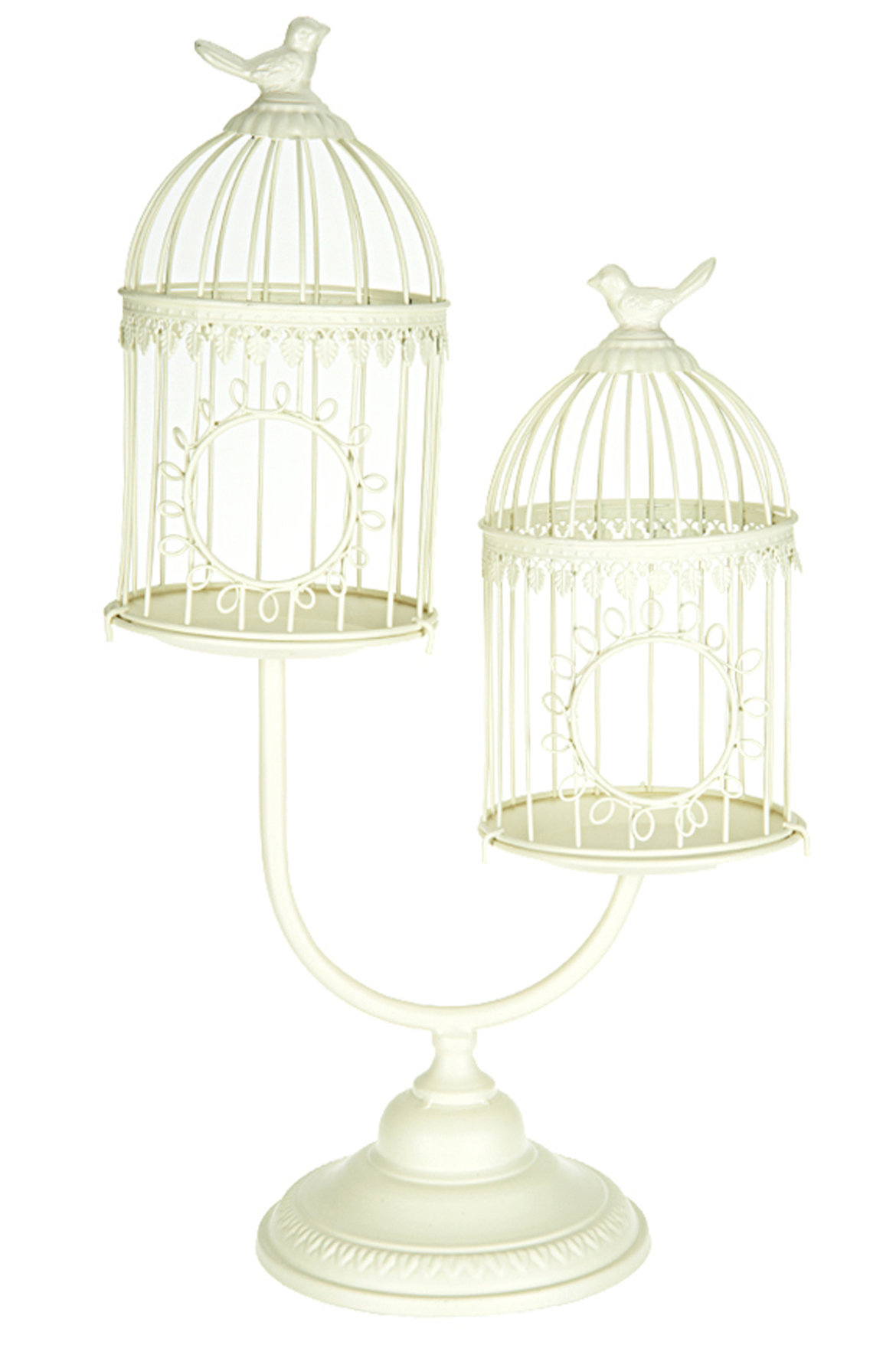 Or set this great-looking lantern on your tables, the Luminara Churchill Lantern with Flameless Candle and timer, about $49.50. It's great for outdoor celebrations and I love that the candle "burns" all night!
These shimmery indoor/outdoor Hand-Blown Mercury Glass Mason Jars by Valerie will also help light up your night. They also come equipped with a timer, and you can even set the lighting effect: Slide the switch to the "Steady" position for continuous light or to "Twinkling" for a magical firefly effect. Available in white, blue and green; a set of three is about $36.25.
All of the above items are available from QVC.com.
The artful centerpieces from Luludi Living Frames are perfect for celebrations with a more modern spin. I can see them looking quite chic on tables in a loft, restaurant or even a ballroom.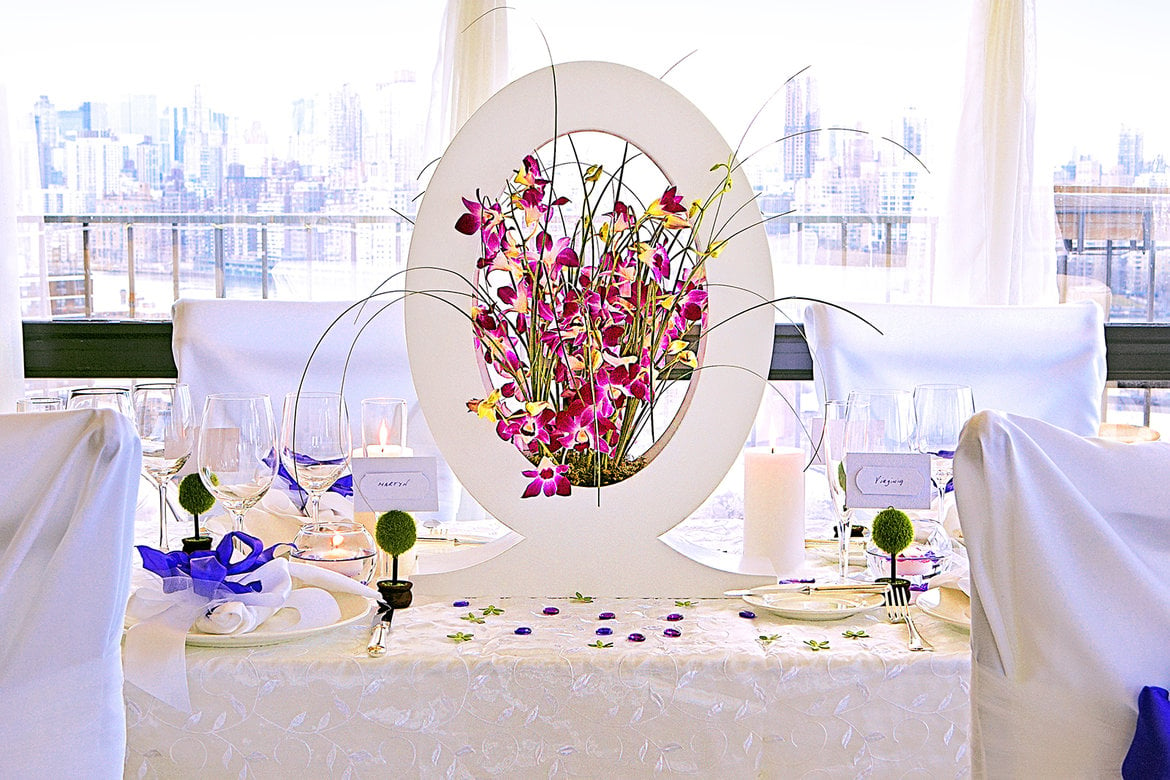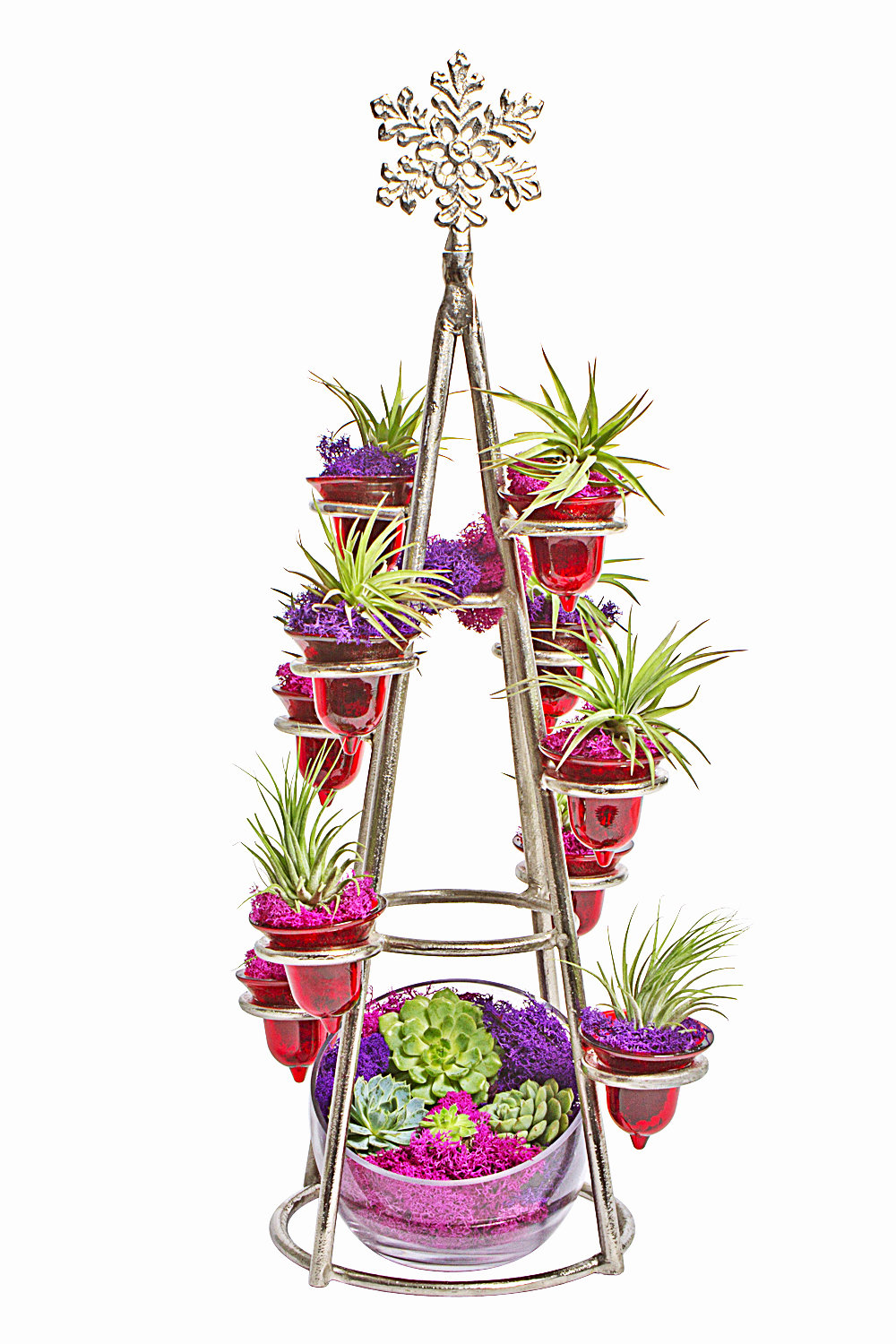 From Love Letters, there's an array of printed cards that are ideal for weddings, bridal showers, rehearsal dinners — and at-home entertaining after the wedding.
Each letter of the alphabet is pictured on a card, along with words that start with that particular letter.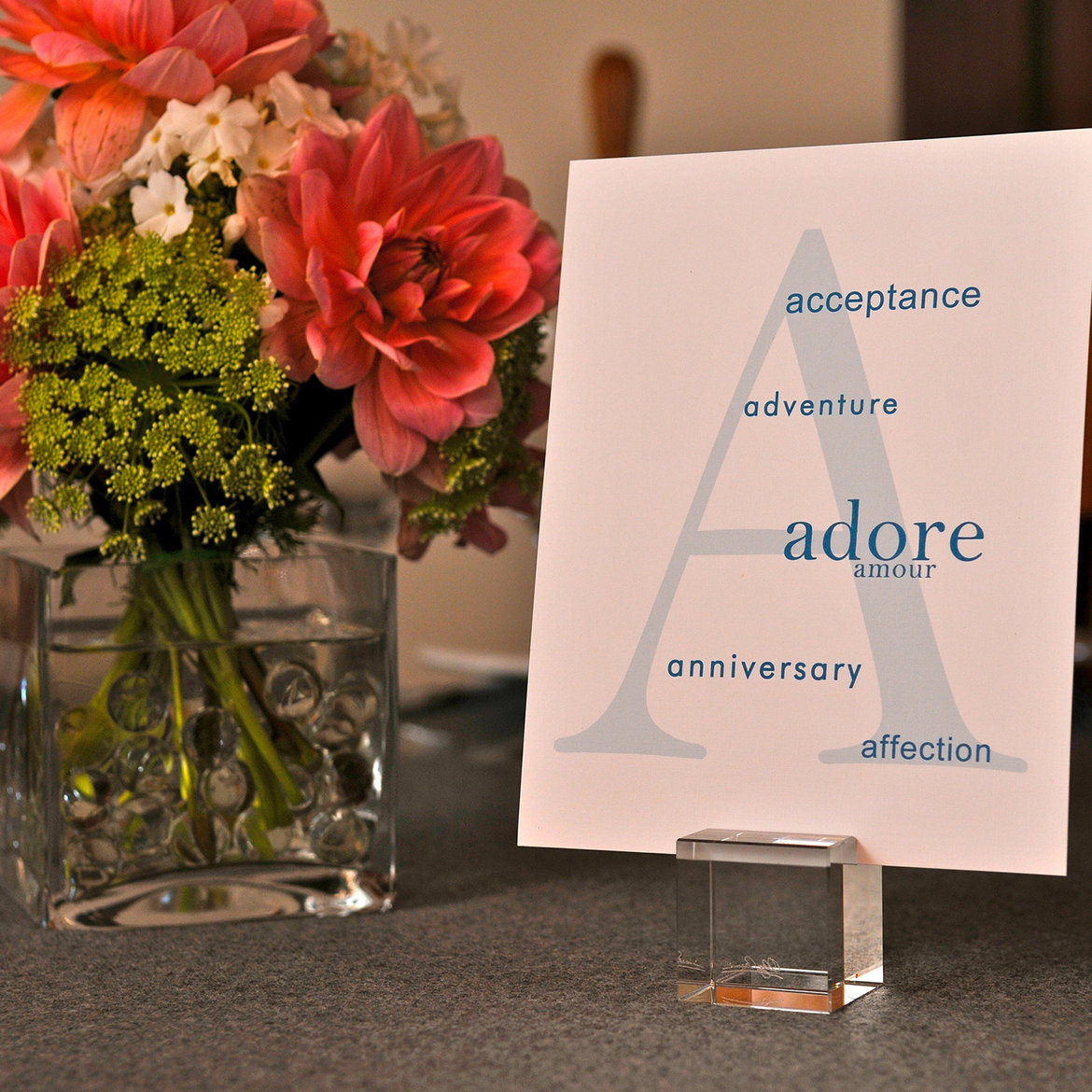 Use as your table cards or choose specific letters (both your initials perhaps) to feature on the escort card table, cake table or guest book table — even the bar. Place them in a little stand of your choosing and watch your guests have fun coming up with more words.
From winegreeting.com, brides can select California Red or California Chardonnay and customize each bottle label. As a "table card," each guest's name is printed on the bottle label for a particular table.
Or, select from myriad styles/colors, upload a photo of the two of you and personalize with a meaningful saying. (The bottle is a wonderful keepsake afterward.)
Have fun deciding on your table decor… the choices are many so you're bound to find something that definitely says "you."
—Diane Forden