Brides love choosing unique dates for their weddings. Last year, 10/11/12 and 12/12/12 were popular choices and this year, the frontrunner is, hands down, 11-12-13 according to the David's Bridal "What's on Brides' Minds 2013 Survey." As of July 1, approximately 1,650 brides will be married on that day and you can bet that number will increase as the date nears.
We were curious as to why some of these brides opted for a mid-week wedding (11/12/13 falls on a Tuesday) and reached out to a few of these engaged ladies. All had purchased their gowns at David's Bridal to wear on this special date. You'll love their answers and some of the creative ways they're incorporating the 11-12-13 date into their weddings.
Mona Abdi & Her Fiancé Mark
"We chose this date for a few reasons: We are both finance/accounting people so numbers are our lives! Second, I knew that Mark would never forget the date! We actually got engaged on a Tuesday and will be married in Aruba so the date works in our favor. Guests are flying in that weekend which gives them a few days to relax before the wedding."
"We'd like to incorporate the numbers and are thinking of calling our signature drink '11-12-13' (three parts lemonade, two parts sweet tea vodka and one part iced tea) or at the end of the reception (at 11:12 p.m.) having 13 pizza pies delivered (everyone loves a midnight snack). Also, we might have only three tables and number them 11, 12 and 13."
"We incorporated the date in our save-the-date package and had tea towels printed with the date."
"Our postcard features a photo we took on a previous trip to Aruba."

Melanie Knight & Her Fiancé Justin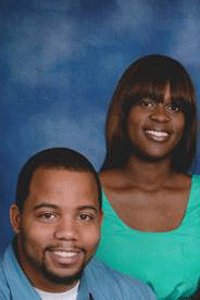 "My fiancé Justin proposed on 11/11/11 and once the one-year anniversary of our engagement rolled around the idea of 11/12/13 came to mind. Justin loves numbers and he claims he always had this date in mind (lol) so we proceeded to plan for that date. We decided to go to Las Vegas. We have 11 people in our bridal party and we plan to marry at 1300 hours (military time) at a wedding chapel! (We're still thinking of ways to incorporate the number 12.)"

Bethany Powell & Her Fiancé Coty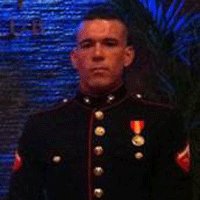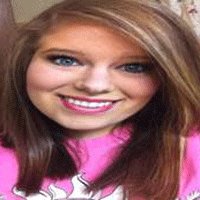 "We chose this date because we wanted something special and unique, and definitely something my future husband could remember! My fiancé, Coty, is a firefighter in the United States Marine Corps and is currently stationed overseas. He proposed the last night he was home — November 10, 2012 — went back overseas on the 11th and now we're getting married on the 12th. Based on these dates, I plan to make a sign to set up in our reception area that says 'He had an 11-month deployment, she married him 12 months later and the 13 things we love about each other' and have our lists on the board. We are each other's best friend, rock and hearts, and to finally call each other husband and wife is our dream come true."

Betsie Johnson & Her Fiancé Craig
"We are having a destination wedding and will be getting married on a Royal Caribbean Cruise. I am über-excited about it! We chose the date 11/12/13 because it's sequential, fun and also comes toward the end of the cruise so we won't miss out on any fun-in-the-sun on the islands."
"We are thinking of incorporating the numbers 11-12-13 by having numbered signs held by me, my fiancé and the wedding party: Number 1 will be held by me and the bridesmaids, 2 by my fiancé and the 1 and 3 by the groomsmen. Of course, we'll take lots of photos!"

Blake Clerke & Her Fiancé Kyle
"My fiancé isn't picky about anything and the only thing I really cared about was picking a cool date (besides the obvious fact that it's hard to forget an anniversary like that!). 11-12-13 also makes for nice typography :) and as far as having the wedding on a Tuesday, we've found that it is cheaper to have it mid-week. I definitely plan to make some posters with the date and some photos on them. I'm excited to throw a big party for all our family and friends!"
For more updates on their wedding plans, check out Betsie's blog, smithistaken.com.

Vicky Archibald & Her Fiancé Mike
"Last year when my fiancé, Mike, was away for business I had a date come to mind: 11/12/13 which totaled 36, both our ages at the time. Also, our first kiss was in November so it's close to a date we have always celebrated, my fiancé's birthday is November 9th and the 12th was when we officially became boyfriend and girlfriend 21 years ago this November! Our wedding will be in the Riviera Maya, Mexico and having our friends and families together at a beautiful resort relaxing and making memories with us will be amazing!"
For more updates on their wedding plans, check out michaelvicky.ourwedding.com.
—Diane Forden