If you're looking for a great gift idea, as well as a unique way to add a personal touch to your wedding, check out these pretty, hand-painted wine glasses from Sam Designs. Artist and company founder Stephanie Miller will create a one-of-a-kind illustration based on the style of your gown and those of your bridesmaids' dresses.
Each glass can be personalized with your attendant's name.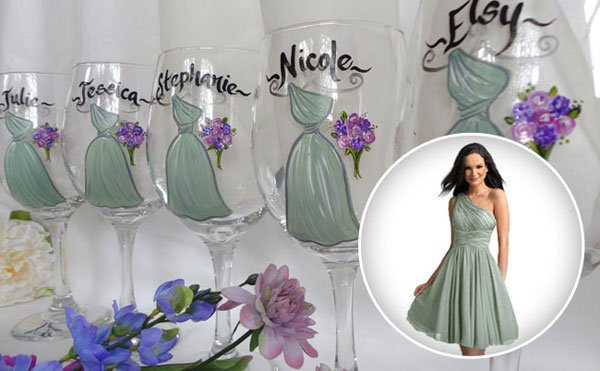 And I love this idea: Give each of your BFFs a special hand-painted ornament when asking them to be in the wedding party.
Your flower girl, too, will love her lidded cup.
And don't forget your moms! Choose a design of your wedding flowers for them...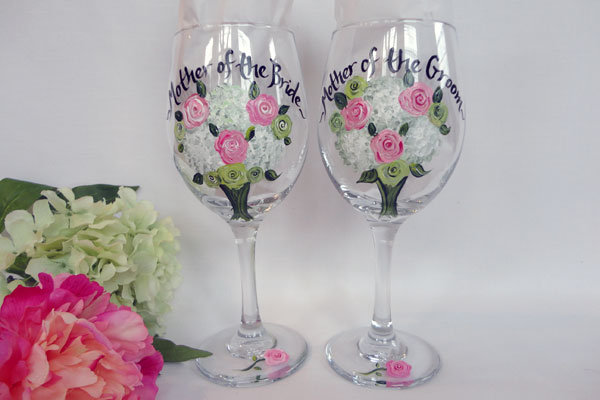 Or one featuring their dress styles.
You can also request illustrated glasses for your groom, groomsmen, dads and ring bearers. And you're not limited to wine glasses: Other options include beer, champagne, pilsners, scotch and iced tea glasses. Prices range from $15 to $32 per glass; just be sure to get your order in at least 2 to 4 weeks in advance. Visit samdesigns.net for more information.
—Diane Forden