Move over cake pops, mini-pies and tiny ice cream cones and make way for the hottest new mini-sized treat…the Bantam Bagel!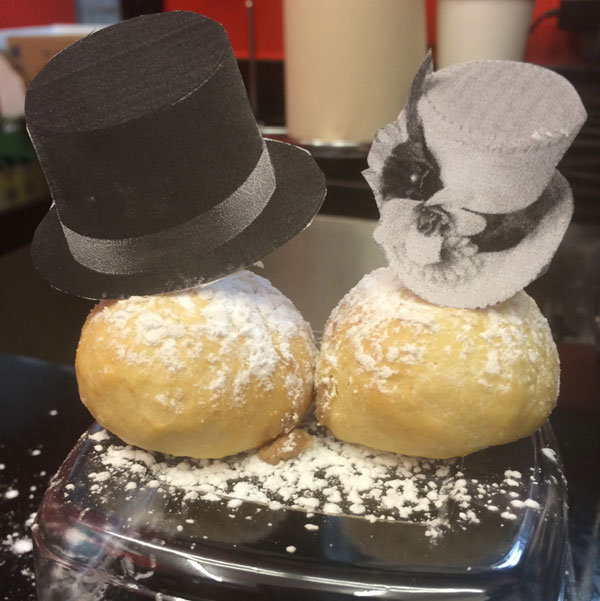 These bite-size filled bagels are ideal wedding favors. They're crispy, chewy, perfectly baked and filled instead of topped. Pictured above, The Wedding Cake Bantam (which I sampled and love!) is a vanilla cake bagel filled with a delicious chocolate buttercream cream cheese and it's a perfect take-home treat for guests to enjoy.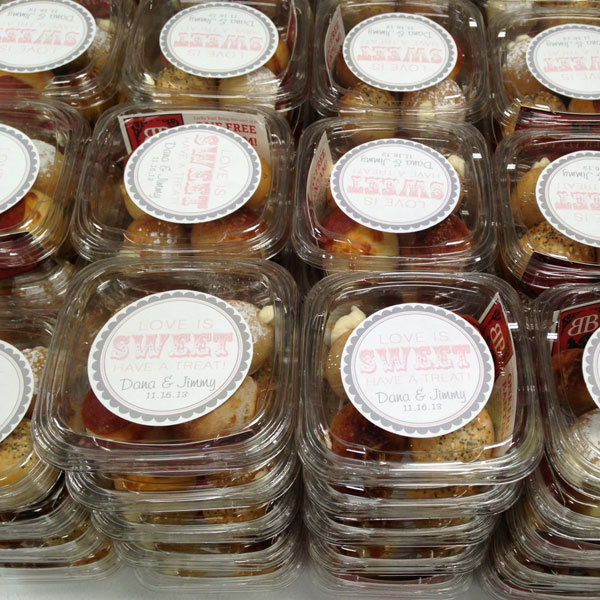 There are a variety of other yummy bagel/filling combos to choose from such as the Everything bagel filled with freshly chopped vegetable cream cheese, the cinnamon raisin bagel filled with sweet walnut cream cheese or the pretzel bagel topped with sea salt crystals and filled with mustard and sharp cheddar cream cheese. And those are only three out of over a dozen delectable combos on offer. Located in New York City, Bantam Bagels delivers to nine states in the northeast so be sure to visit their site for more mouth-watering mini-bagel favor ideas for all your celebrations.
Plus, check out 25+ Edible Wedding Favors Your Guests Won't Leave Behind. 
— Diane Forden