Want to see some knockout gowns? Get expert planning advice? And find the perfect spot for your honeymoon? Look no further than our March/April 2013 issue, on the newsstands now.
You'll find dresses to suit your style, whether you fancy a romantic ballgown: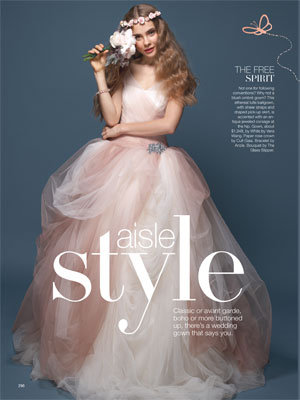 A sexy mermaid:
Or something short 'n chic: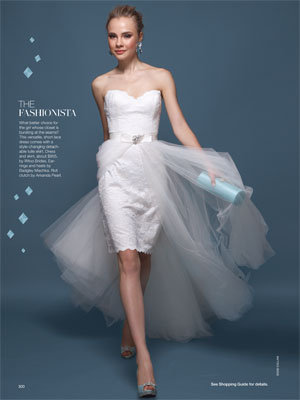 We also showcase the hottest trends fresh from the runway:
And must-have accessories for the big day:
You'll also find fab looks for your bridesmaids and perfect shoes in a range of styles.
If wedding-planning has you running in circles, check out our story on what you need to have on your checklist in the weeks leading up to the big day. You'll thank us later for keeping you stress-free!
Plus, we have fantastic budget news to help you stay on a smart spending track. We asked three top planners to work with a $5,000 budget, and they gave us some stellar ideas on how to have a chic, elegant wedding for far less than you'd expect.
Even when it comes to your stationery needs, we offer lots a savvy ways to cut costs.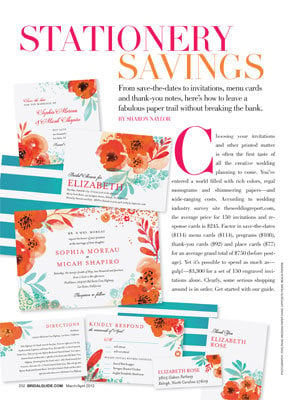 One of my favorite stories in the issue, "The New Look in Weddings," illustrates how couples are shaping their celebrations into personal style statements by creating unforgettable moments and details. From the great outdoors to backyards and barns, the modern wedding enchants.
As an extra bonus, you'll get a separate "Honeymoon & Destination Wedding Guide" filled with glorious photos and up-to-the minute news on the hottest places to go for your trip of a lifetime.
We've got the latest on marrying in Hawaii: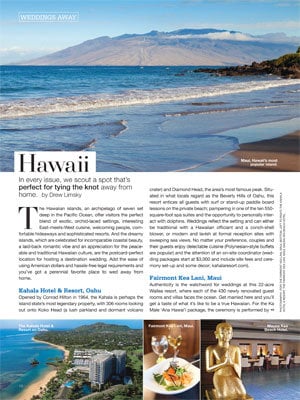 Or honeymooning in an exotic location like Thailand.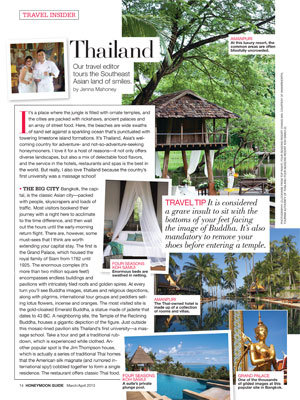 Another incredible spot for a dreamy escape is beautiful Croatia:
Where you can relax, unwind, get pampered and take in the sights of this picturesque country.
And for those who want to travel a little closer to home, discover what's new in the Bahamas:
And take our quiz to find a resort that's tailor-made for you in sunny Mexico: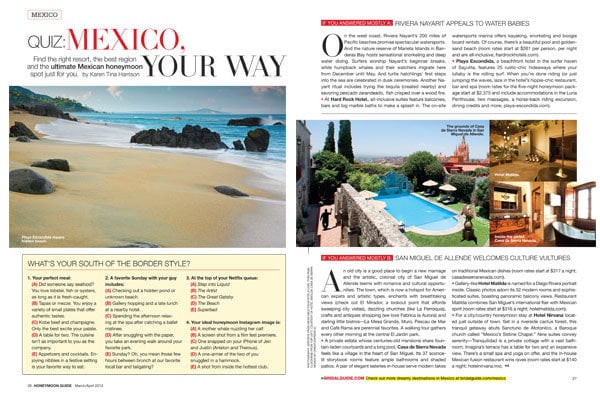 If you're seeking adventure, romance and fabulous vistas, then you'll love our story on the world's best desert getaways — from Arizona's Sedona to Africa's rust-hued sands.
Trust me, your every bridal need is covered in our issue. Have fun dreaming about, planning and anticipating your most magical day ever!
—Diane Forden