It's time to celebrate! Our January/February 2013 issue is on the newsstands, and it marks the start of Bridal Guide's 25th anniversary year. Yep…25 years of giving brides like you the very best advice and latest news in fashion, wedding planning and honeymoons. And, to note our special anniversary, we're giving you a chance to win this stunning cover gown by Melissa Sweet for David's Bridal:
But wait, there's more! You also have an opportunity to win a dream-come-true safari honeymoon in Africa worth $14,000.
Plus, if you're thinking of having a wedding away, you'll get "Your Complete Destination Wedding Guide" free with this issue.
This 32-page mini-book is filled with fantastic advice on how to plan a wedding away from home. Wedding guru Colin Cowie answers your most pressing etiquette questions (Who pays for what? Are guests responsible for their own travel and hotel costs?). You'll also find a countdown calendar of what to do when, tips on how to find the perfect resort, and advice for keeping guests well informed and entertained. There's more: a budget checklist to keep you on track, advice on the legalities of tying the knot in another country, tips on attire and packing… simply everything you need to know about destination weddings is in this super-handy guide!
It doesn't get much better than that, and It's our way of thanking all of you for looking to Bridal Guide magazine and bridalguide.com for all your wedding needs.
Now, if gown shopping is on your mind, take a look at our fabulous fashion pages filled with ideas for every style wedding, from church celebrations to city hall nuptials: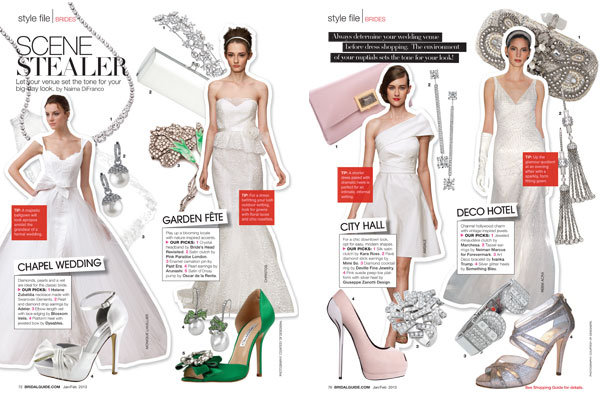 You'll also discover how bridal designs from years past still beautifully influence today's chic looks: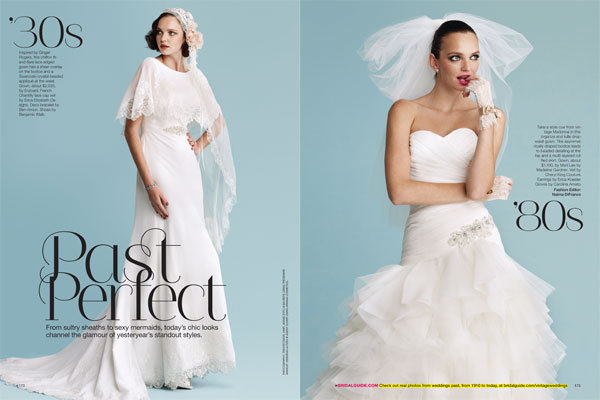 We also showcase the most lavish romantic dresses that will have you dreaming about your walk down the aisle in one of these beauties:
Plus, in honor of our 25th anniversary, you'll find dazzling silver accessories to add star-worthy pizzazz: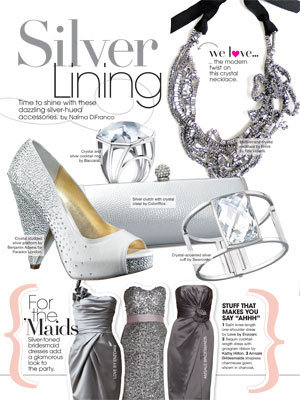 And gorgeous silver touches for the big day: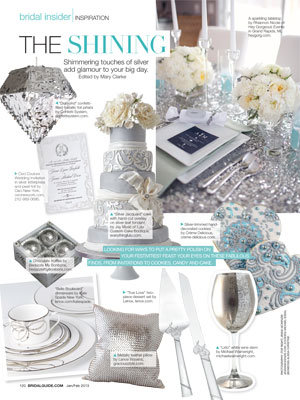 Of course, you want your own look to be as spectacular as your big-day décor, so check out our guide to the best makeup shades for your skin tone — guaranteed to have you looking picture-perfect in every way:
For those of you who just got engaged (congrats!) or are still in the midst of planning, be sure to read "The Rules of Engagement", our step-by-step guide on what to do when. You'll breathe easier after getting the scoop on the best ways to plan: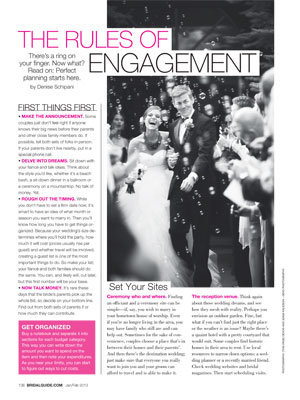 And to find out what the hottest trends are for the coming year, get inspired with our "Wedding Trends 2013" story filled with tips and ideas for décor, flowers, stationery, menus, cakes, music and more. It's a great time to be getting married!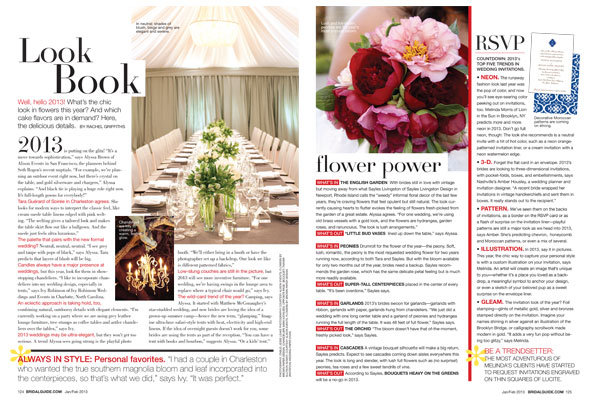 It goes without saying that watching your wallet is a given. No one wants to go over budget and face a mountain of debt post-wedding. Costs can easily add up in every category — even with the entertainment at your reception. Discover how you can save some coin and still show guests a fabulous time in "Get the Party Started!" It's filled with smart cost-cutting strategies for DJs, bands, and other wedding-day entertainment:
Next up: our amazing honeymoon section. Just think: after months of planning and all of the big-day excitement, you still have the trip-of-a-lifetime to look forward to. Our Travel Editor, Jenna Mahoney, who has probably traveled to more places than Hillary Clinton has as Secretary of State, shares some of her favorite hotels, spas, meals and excursions around the world. You'll love what she has to say.
And if it's sun, fun and beach you're looking for, you'll want to know where to go in the Caribbean. Bonus: there are some exclusive deals just for Bridal Guide readers!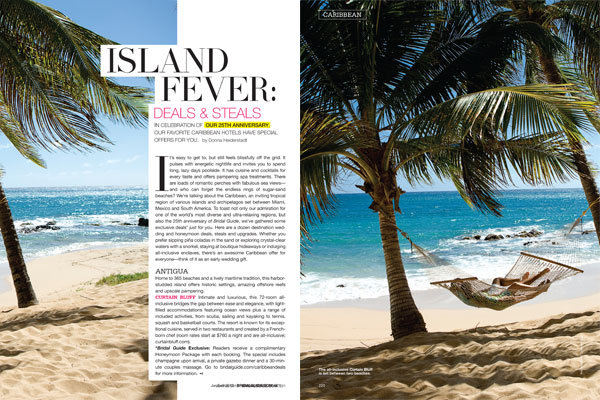 South of the border is another honeymoon hot spot, and you'll discover all of the latest happenings (resorts, restaurants and activities) in "Mexico's Greatest Hits":
And foodies, rejoice! Find out which honeymoon-perfect destinations offer the most fantastic culinary experiences in "Spice It Up!" You'll savor each and every meal at these delectable places:
Now that you have a taste of what's in store, I hope you enjoy our 25th anniversary issue as much as we enjoyed putting it together for you. Have fun planning your dream wedding and honeymoon, and here's to many more happy anniversaries for all of us!
—Diane Forden