I recently met with Kate Harrison, creator of greenbrideguide.com and author of "The Green Bride Guide," the definitive bible on how to have an eco-chic wedding on any budget.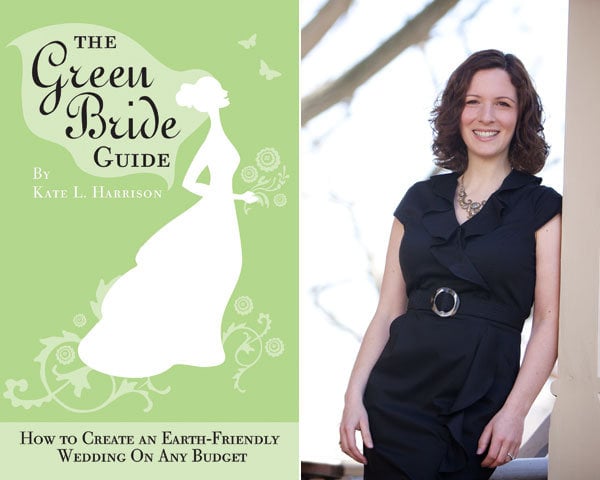 After her own wedding in 2007, Kate, an environmental lawyer, decided to write a book to assist other brides in going green for their weddings. And I have to say, she more than succeeded. "The Green Bride Guide" covers every aspect of wedding planning, from choosing a location to selecting the flowers, food and décor, even how to plan an eco-fab honeymoon. Kate and I both agree that eco-consciousness is stronger than ever (hence the popularity of rustic-chic and vintage-chic celebrations). And even if you don't want to go totally green for the wedding, you can still introduce earth-friendly elements. These DIY wedding favor cookies, for instance, were made with organic ingredients and "Message in a Cookie" cutters from Williams-Sonoma. Guests received them in stamped, compostable paper bags: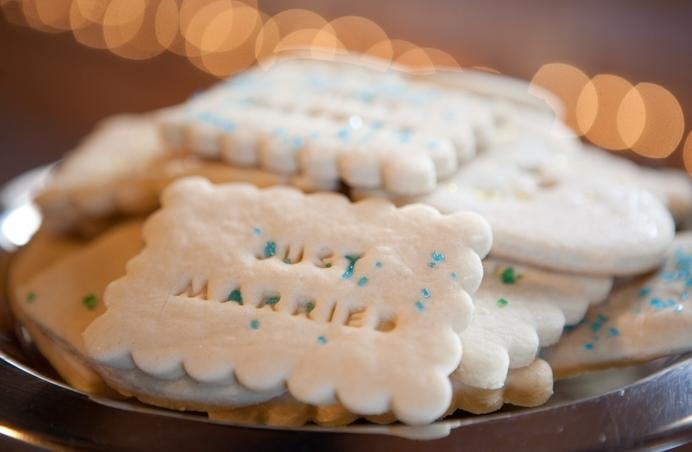 Photo Credit: Brett Szemple
These yummy-looking shortcakes were made with local berries and cream and served at the bride's family farm during the reception:

Photo Credit: Ellie Grover Photography
I love how pretty this environmentally-friendly table setting is. The couple selected vintage wine glasses to use for drinking, decoration and favors. They also found Depression-era glasses at local vintage stores to showcase flowers and old-fashioned candies:

Photo Credit: His and Her Photography
And this sunny yellow cake from Daisy Cake Company in Knoxville, Tennessee is made from organic ingredients:

Photo Credit: Jamie Clayton Photography
Another popular wedding favor is plantable seed favors. Favor Creative offers 50 herb favors with a choice of chocolate, lavender or sage ribbon. Here's a Chive box favor: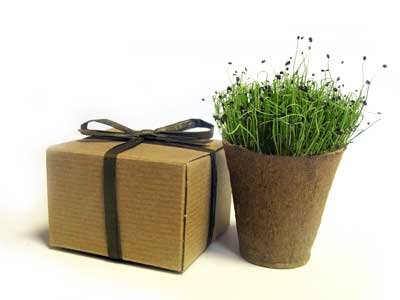 For resources and lots more ideas on how to incorporate a little green into your wedding scene, visit greenbrideguide.com and pick up a copy of Kate's book. It's not only filled with fantastic advice on how to make your celebration more eco-friendly but it also offers timelines, worksheets and money-saving tips—something everyone can use!
—Diane Forden