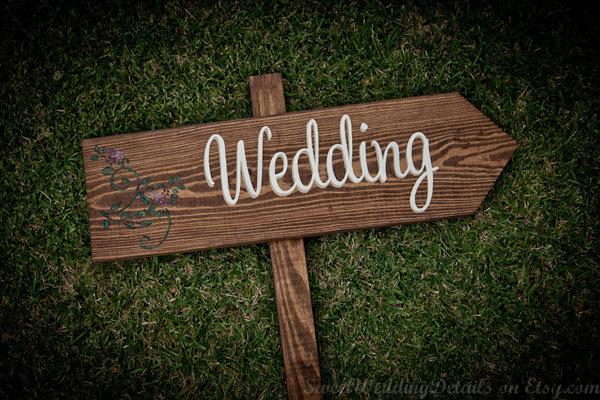 I love hearing from all you wonderful brides, and this email from BG reader Kristina Marie certainly warmed my heart:
My name is Kristina and I love Bridal Guide and used it sooo much for the planning of our wedding!! We got married in May and I got such a reaction from the hand-painted signs we made that I thought I'd set up a shop on etsy and offer them to brides like myself that love that sweet and charming feel of the signs. I was wondering if it's possible to get them featured? Let me know what you think! Thanks so much!
Well, wonder no more, Kristina, because I love these signs, and I'm sure other brides will, too. And how great is it that this DIY wedding project turned into an online business? Take a look at some of Kristina's goods below, and check out more of her signs on etsy.com/shop/sweetweddingdetails. And let me know what DIY projects you're taking on for your own wedding. I applaud your fabulous creativity and can-do spirit!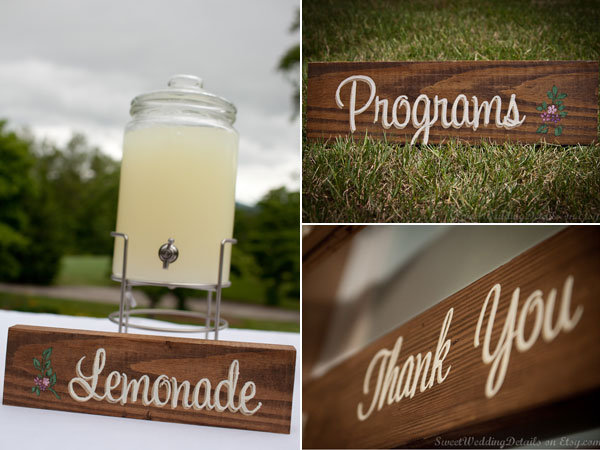 —Diane Forden