Q. "My fiancé and I are planning a wedding for about 150 guests, and half of them will be from out of town. Is it appropriate to have a cocktail hour and dessert reception? Or should I provide a full meal?"
A. It's perfectly fine to have a cocktails and dessert reception. And I wouldn't worry about not having enough food to feed your guests. Believe me, I've been to many a wedding where the cocktail hour fare far outshone the reception dinner! It's all about offering fabulous, abundant food at stations as well as passed hors d'oeuvres.
Think pasta bar or a Tuscan table filed with Italian breads, cheeses and olives. Offer comfort foods (a surefire crowd pleaser) like mac 'n cheese, French fries, mini burgers and grilled cheese sandwiches and shot glasses filled with soup.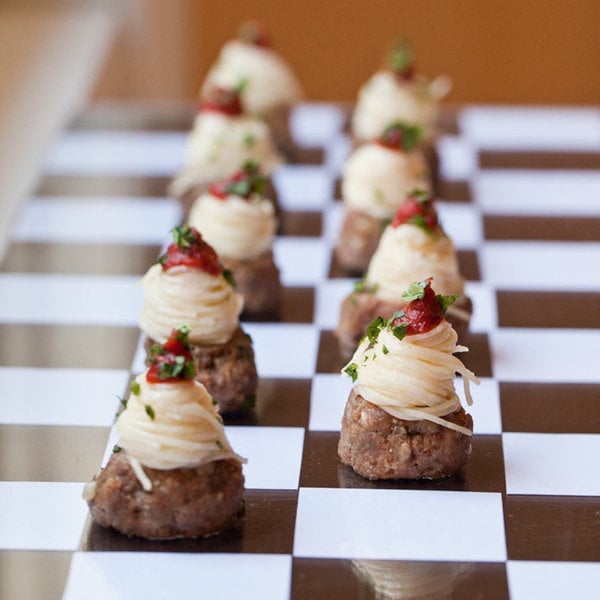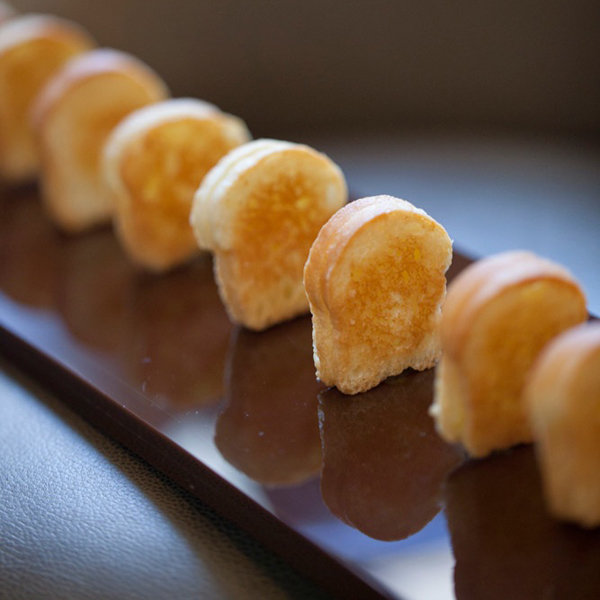 Photo Credit: Mel Barlow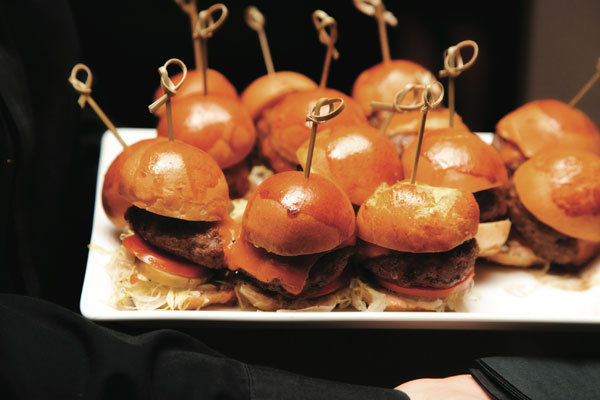 Photo Credit: Red Loft Studios
If your budget allows, you can have a made-to-order sushi station or a seafood bar featuring lobster, shrimp, oysters and salmon.
In fact, cocktail party receptions are on the upswing not only because they are fun and elegant but they are also an affordable alternative to the traditional sit-down dinner. So speak with your caterer about a variety of food options — and be sure to indicate on your invitation that the event is for cocktails and dessert so your guests won't expect dinner.
—Diane Forden