Royal Wedding news is reaching a fever pitch. And what better way to celebrate Kate and Will's nuptials than with your own mini-celebration? Get together with friends, wear hats (a must at British weddings) and join in the revelry. Everyone loves a party!

To help get you started, Charlotte Voisey — an award-winning mixologist and brand ambassador (including Hendrick's Gin, Lillet, Glenfiddich and Balvenie) from London — has created a few special cocktails in honor of the big day. They're perfect for your "royal" party or for your own wedding celebration.

1. The Royal Rose
A toast to Kate, this cocktail was inspired by the national flower of England, the rose, and one of the ingredients, Hendrick's Gin, is made with rose petal essence.
Ingredients:
2 teaspoons rose jam
1 oz. Hendrick's gin
½ oz. freshly squeezed lemon juice
2 oz. champagne
Directions:
Combine ingredients in a mixing glass (except for the champagne).
Shake well.
Strain into a flute.
Top with champagne.
Garnish with a small rose petal.




2. Royal Balmoral Punch
Ingredients:
3 cups Glenfiddich 12-year-old Single Malt Scotch Whiskey
1 cup tea syrup (to make, combine 1 cup English breakfast tea, brewed strong, then mix while hot with 1 cup sugar until it becomes a syrup)
2 cups fresh apple juice
Top with 2 cups lemonade
Directions:
Combine ingredients in a punch bowl with ice. To add a British touch, place some thistle around the punch bowl or float a piece or two on top.
Serve in glass tea cups.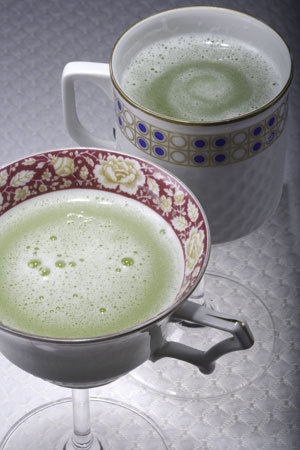 3. Rosie Lee, aka "A Cup of Tea"
In London's East End, a cup of tea is also called a "Rosie Lee." Here's a more celebratory version of this traditional English drink.
Ingredients:
1½ oz Hendrick's Gin
½ oz rose petal-infused syrup (such as Monin Rose Syrup)
1 oz Lychee fruit juice
½ oz freshly squeezed lemon juice
1 dash Angostura bitters
Directions:
Combine ingredients and shake well.
Strain into a tea cup or cocktail glass.
Garnish with a slice of lemon.




















Survey Says…
Here are some fun Royal Wedding-related statistics from the American Express Spending and Saving Tracker.
 
Prince William and Kate Middleton have asked guests to donate wedding gifts to a charitable gift fund, but according to the survey, more than 50% of American couples said they would prefer to receive cash as a gift. (Not surprising…being a royal has its monetary perks, as opposed to the rest of us commoners!).
However, when asked which Royal Wedding luxury they would include into their special day, women said their number-one splurge would be for their guests to be pampered instead of themselves. (See, we Americans are generous!) And, if money were no object, they would give a personalized gift to each wedding guest (29%) followed by a ride in a horse-drawn carriage (22%) and the opportunity to wear a couture wedding gown (17%).
If invitations to the Royal Wedding were for sale, more than 3 in 5 consumers are willing to pay $600 on average to attend.
Well, those invitations are definitely not for sale so we'll just have to tune in and watch the festivities from across the pond—for free!
— Diane Forden