One of the reasons we love flower girls and ring bearers so much is because of their wild unpredictability. And this past weekend, four-year-old flower girl Anderson surprised everyone when she decided to smooch the ring bearer, Ike, during the formal bridal photos!
"I set up the entire wedding party for a formal shot, as I do with every wedding, and then asked the bride and groom to kiss," photographer Leah Bullard told The Huffington Post. "Since Anderson had been calling herself the bride the whole day, she assumed I was referring to her and went in for a kiss, too. It was a memorable moment that had everyone in tears laughing."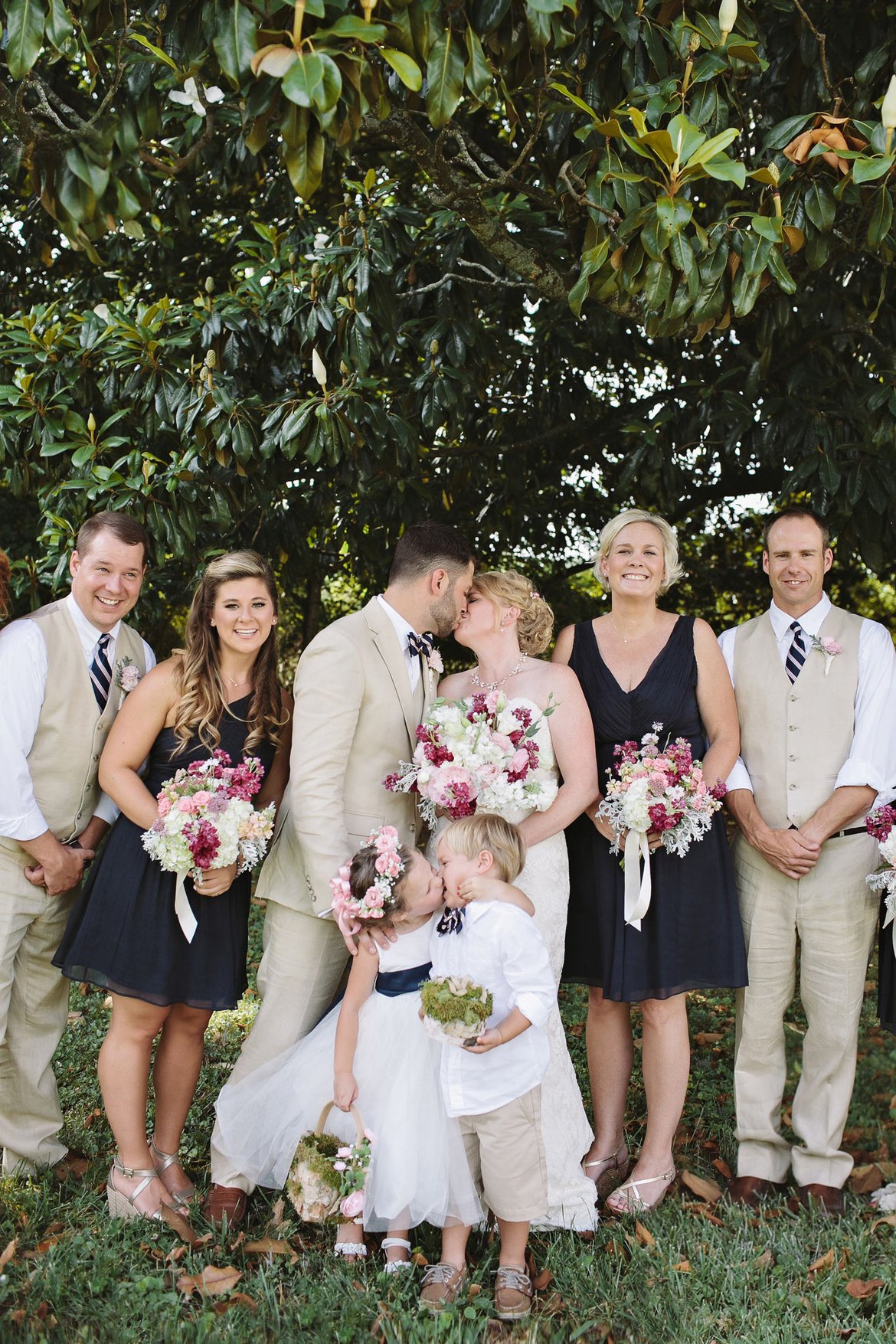 The spunky flower girl couldn't have been happier about her first kiss:
"I was trying to get Ikey to kiss me," Anderson told WBIR News. "He was the best ring bearer ever! And he thought I was the best flower girl ever! We're best friends... I think it was great. We fell in love, too. That was my wedding, too."
Ah, young love. Here's hoping that in 20 years, they'll be walking down the aisle again as husband and wife... it's happened before! 
—Kristen Klein