Photo Credit: Nathan Russell Photography / Event Planner: Erganic Design
As someone who works with wedding planners every day, we strongly advocate this bit of philosophy: you need a planner for your wedding. From choosing the right venue to creating a gorgeous, cohesive "look," coordinating and designing can be too overwhelming for one of the most memorable days of your life. Unless "organized and funemployed" is your middle name, trust that an experienced professional will make the process much more seamless and enjoyable. Here are a few ways to choose the perfect planner for your wedding:
1. Let's talk numbers — what's your budget?
As much as you may hate it, the first step to finding the right planner is figuring out what you can afford. Sit down with whoever is financially involved in your wedding and have a candid conversation about the budget. "It's okay if you don't know what things cost (that's why you hire a planner!), but this way, you at least have a starting point," says Lindsay Longacre of LVL Events. "Once you dive into the planning, this number might adjust based on your style, standard, and expectations."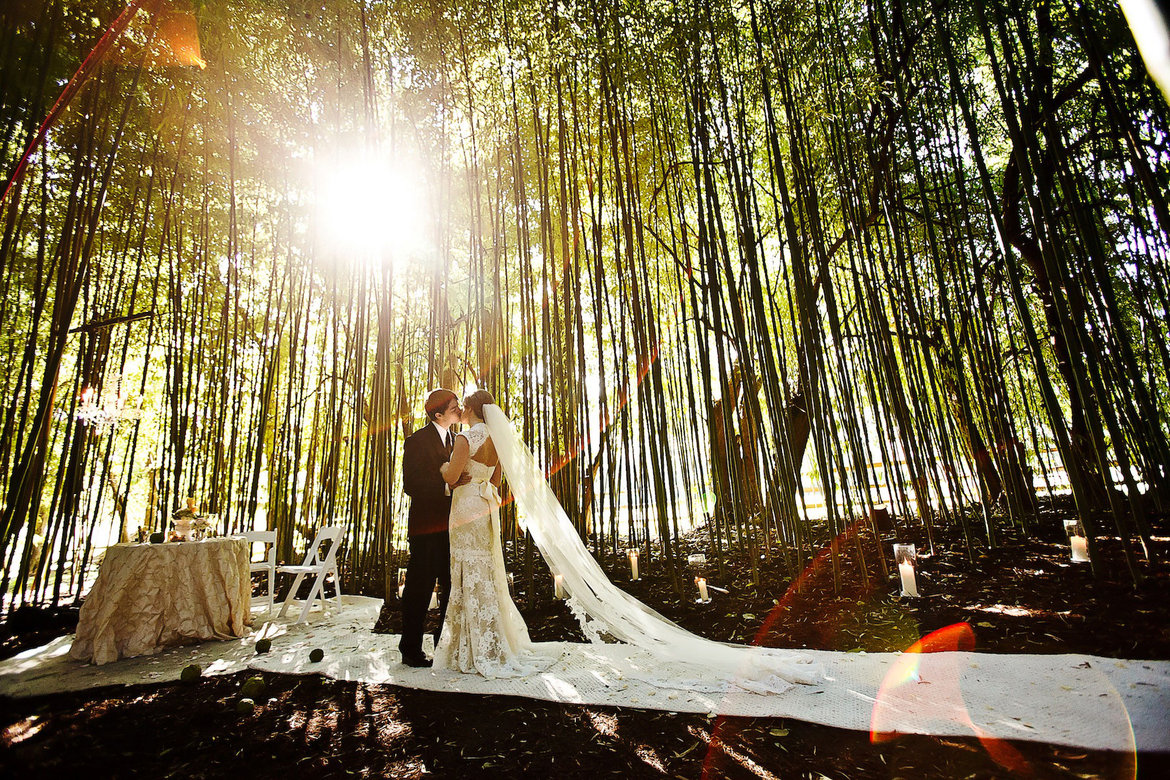 Photo Credit: Nadia D Photography
2. Is your planner a modern vendor?
In the coming months of planning your wedding, you'll be trudging through a mire of contracts, proposals, and invoices from at least a dozen vendors (which is why you need a planner!). Ask your potential planner (and other vendors) if you can e-sign your contract and pay online — though it seems small now, paper contracts and checks will drag you down by the time you get to your third vendor. Instead of engulfing yourself in a pile of paperwork, you should be able to focus on the aesthetics and vision of your big day. Make sure your planner is tech-savvy, paperless, and highly organized.
3. What is your style and design?
Renowned San Francisco planner Alicia Falango of Alicia K Designs suggests to discuss the planner's process. "It's important to understand how the planner will put the design together," she said. "We use detailed questionnaires to ensure that we really get to know our clients' personalities and aesthetic before we get going. It is also important to look at their portfolio. Some designers have a very specific and distinctive look, while other designers are more adaptable to the styles and tastes of their clients. Knowing the difference is important. Most of all, you want to like them. If you like them, you'll trust them, and if you trust them, you'll enjoy the whole process."

Photo Credit: Weddingstar
4. Is there a personal spark?
Go for synergy! You want to be sure you're on the same page as your planner and will work well together. Kaella Madix Wilson of Kaella Lynn Events suggests, "Trust your gut and your planner. You're relying on this person to pull off one of the most important days of your life — not to mention, you'll be spending a lot of time with them, so make sure you feel a connection."
Remember, your wedding day should be stress free! And if you need more convincing on why you should hire a planner, check out these top six reasons. Otherwise, go on out there and begin your search.
—Shadiah Sigala
 Shadiah Sigala is the cofounder of HoneyBook, which helps top event professionals and their inspired clients work together to create memorable experiences. After planning her San Diego wedding from the East Coast, Shadiah started HoneyBook with three cofounders and friends to help make the planning process easier and more modern for all couples.