Choosing a reliable videographer to document your wedding day is not an easy task. A simple Google search for videographers in your area can have you reeling (pun intended). Sure you can hire that random guy that filmed your MOH's nuptials, but don't you want to have a high-quality video that you'll be proud to show your grandchildren one day?  Enter Love Stories TV a platform where you can watch hours of real wedding videos from all over the world to find wedding venues, wedding videographers, and vendors for your wedding! We recently attended the 2018 Love Stories TV Wedding Film Awards in partnership with B&H Photo at Lafayette in NYC, and we were blown away by both the award-winning films and the charming personalities of those who filmed them.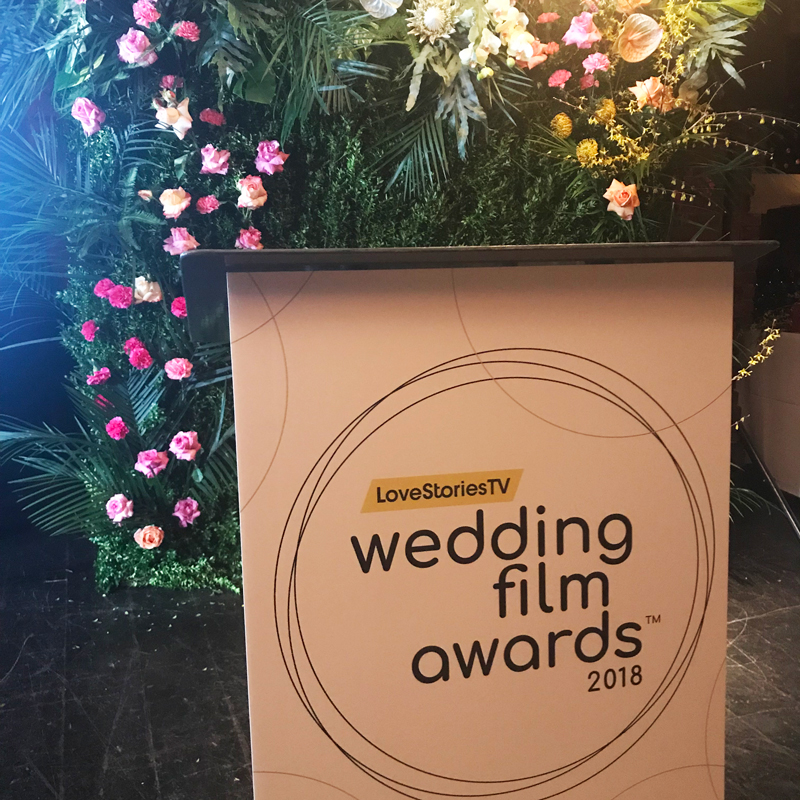 The Love Stories TV Wedding Film Awards are the only global award program that focuses entirely on the art of wedding filmmaking and celebrates some of the most innovative and highly respected filmmakers in world. The winners are chosen based on votes from other filmmakers in a peer-voting system, making the accolades even more meaningful and distinguished. As Love Stories TV founder Rachel Jo Silver said, "Love Stories TV created the awards with the belief that wedding films are magical and deserve to be seen, we are honored to highlight the incredible work being done by artists in the wedding community." 
Are you ready to binge-watch the best wedding videos of the year? Here is the official winner list: 
Best Destination Wedding Film: Zainob + Mathew | Antigua, Guatemala | The Brothers Martens 
Best Elopement Film: Mallory + Clay | Ouray, Colorado | Filmstrong Productions 
Best Save-the-Date, Engagement, or Love Story Film: Kaila + Jay | Geiranger, Norway | KLassey Productions
Best Moment in a Wedding Film: When Lacey + Matt find out their baby's gender | Atlantic Beach, Florida | Fonda Foto + Film  
Most Creative Cinematography: Megan + Taylor | Nashville, Tennessee | A Little Long Distance
People's Choice Award: A Long Distance Courtship Led To The Most Perfect Proposal | Erin + Madison | Filmmaker: Miller Media Films
Editor's Choice Award: Adena + Charley | Santa Barbara, California | Robert Michael Films
Wedding Film of the Year: Danielle + Richard | Portland, Maine | Happy Camper Films
Filmmaker of the Year: A Little Long Distance
Tell Us: Which of these videographers do you want for your wedding?
Already married? Submit your wedding video here ►
—Mary Gillen