Ladies, if you want a rockin' lean body when you step up to the altar, follow these seven tips from Belly Off™ for true wedding day success.
Tip 1: Set Realistic Expectations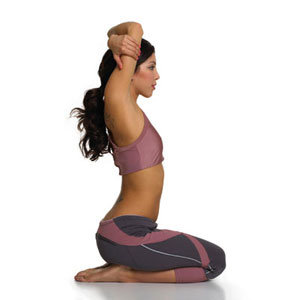 The first step to getting in shape and losing weight is setting measurable goals. Track your progress each day and set a deadline to motivate yourself. Don't fall into the trap of unrealistic expectations...it will only set you up for failure.
Tip 2: Start Sooner Rather Than Later
Don't wait—begin exercising now. Every day is one step further from your goals. For most women, it will take at least three months to really get in a shape you will be proud of. If you plan six months out, not only will you get in great shape, you will keep it long after you are married.
Tip 3: Get a Training Program You Can Follow
Three times a week is a minimum, but make sure you enjoy it and can commit to it. The best program is the one you enjoy and can do regularly.

Tip 4: Lift Some Weights
Cardio won't give you lean, shapely muscles and a defined shape, but weights will. Plus, they will help you burn more calories every single day! And don't worry, you won't get too big or bulky—that myth was dispelled decades ago.
Tip 5: Try Target Training
While it's true that you can't target fat, you can target muscle! So if you've got an area of the body you'd like to firm up—then train it, push it hard, and watch it change. You can develop a tighter tush and shapely arms by isolating those specific muscles.
Tip 6: Learn to Pose for Pictures
I know this sounds silly, but if you learn to hide your weak areas by twisting, sucking in your abs, and lifting your chest and chin, your body will look leaner, with the curves in all the right places.

Tip 7: Add Belly Off™ to Your Routine

The main ingredient, CLA, in Belly Off™ has been shown to reduce fat stores and increase metabolic rate. Belly Off's unique ingredient blend helps curb your appetite while removing stubborn fat stores, so you'll enjoy even faster results. As a dietary supplement, adults should take 2 to 3 servings with each morning and afternoon meal. Plus, every box comes with a healthy diet plan.

All you need to do is add these seven simple steps to your routine, and you'll be looking lean, healthy, and beautiful for your big day. Plus, one little side effect to these steps—stress relief! And who couldn't use that with all of the big plans and decisions you're grappling with as you prepare for your big day?!
—Special contributor: David Sandler, CISSN, FISSN, has been a consultant and strength conditioning coach for the past 25 years and has worked with the nation's top organizations and some of the world's best athletes. He is the Director of Science and Education for iSatori and BioGenetic Laboratories. Sandler has authored 6 books, including Weight Training Fundamentals, as well as having developed dozens of exercise videos.