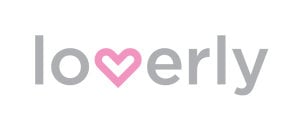 Loverly is the heart of weddings: a visual inspiration search engine designed to help brides discover ideas, people to hire, and things to buy. Loverly makes finding beautiful wedding inspiration easier than ever! Their images are powered by the best wedding publishers and wedding shopping partners on the web. Find Bridal Guide on Loverly >>
Picking out a wedding dress can be a tough decision, so it's really no surprise that some brides skip choosing altogether and just wear two dresses! Changing into something fun and flirty for your reception is a great option if you are getting married in a conservative setting but your personal style is a little more bold. But even if it's "anything goes" for your wedding gown, a wardrobe change can just be a fun way to show off your personal style or help you bust a move on the dance floor (surely, I'm not the only one who can't imagine getting down to "Party Rock Anthem" in a ballgown, right?).
Photo Credit: Elizabeth Messina on Grey Likes Weddings via Lover.ly
Designer: Kristie Kelly
If you're thinking of doing a wardrobe change for your reception, here is some dress inspiration:  
1. We love this gorgeous pink party dress for a classic wedding reception. The detailing is soft and romantic, but the length and color keeps it young and modern.  
2. This dress looks like it was made for dancing! It's so dramatic and glamorous—those are ostrich feathers, by the way!—but her simple shoes and updo make the whole look very chic.  

Photo Credit: Style "Arielle" from Rivini via Lover.ly
More feathered wedding details >>
3. This ruched halter dress would work for almost any wedding reception; you could dress it up with heels or wear it with flat sandals on the beach.

Photo Credit: Maggy London Ruched Chiffon Halter Dress from Nordstrom via Lover.ly
Find the perfect halter dress >>
4. The silhouette and sharp black-and-white color combo makes this short dress surprisingly formal. It's traditional but still whimsical.

Photo Credit: Style 302 from Watters via Lover.ly
Classic black and white wedding details >>
5. The simple cut of this dress keeps the dazzling sequins from being overwhelming.  

Photo Credit: Erin Fetherson from Saks Fifth Avenue via Lover.ly 
6. This dress looks so comfy! Any dress that gives you enough room to enjoy an extra slice of cake is a good idea.

Photo Credit: Calvin Klein One Shoulder Chiffon Dress with Rhinestone Trim From Nordstrom via Lover.ly
Wedding dress ideas for every bride >>  
7. This wedding romper is bold, modern, and sophisticated.  

Photo Credit: Pronovias from Wedding Chicks via Lover.ly
More chic lace wedding details >>
8. Sequins are so fun, but shy brides can ease into them with neutral colors.  

Photo Credit: Hailey by Adrianna Papell Strapless Sequined Mesh Dress From Nordstrom via Lover.ly
Dozens of ways to wear sequins >> 
9. Floral appliqués were all over the fall runways; this short dress is a romantic way to rock the trend.  

Photo Credit: St. Pucchi via Lover.ly 
Embroidered wedding dress inspiration >>
10. Rosettes and a swingy skirt in ivory and blush are perfectly innocent — even old-fashioned — which means you can totally get away with that plunging neckline.  

Photo Credit: Twobirds via Lover.ly
Tell us: Would you change into a different dress for your reception? Which of these looks is your favorite?  
—Rachel Wilkerson