Guest blogger: Rosanna Casper, co-founder of Idojour.com, a new wedding website where brides, grooms, family and friends can purchase a stylish and affordable mix of beautifully curated pieces. Designed to make wedding planning all the more inspiring and enjoyable, Idojour offers accessories and apparel for your wedding weekend, complemented by both inspirational and practical content. Rosanna oversees content, among many other things, and makes sure that everything comes together beautifully on the site.
Here, Rosanna shows how to incorporate gloves into your wedding look.
Even though gloves have been a staple in women's fashion for hundreds of year, they're not nearly as popular these days, and most brides don't even consider gloves as an accessory for their wedding day look. But we love the idea of donning a pair of delicate, feminine gloves. In fact, the right style and length of glove can add such a unique quality to just about any bridal look. We've put together four ways to incorporate them into your wedding-wear.
Short Gloves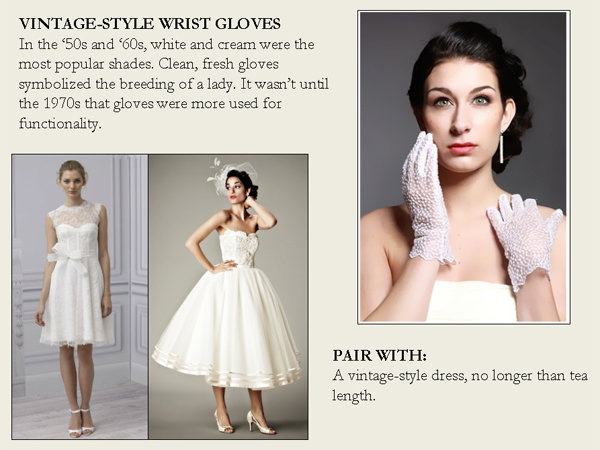 Camille by Monique Lhuilier; Arabesque by Matthew Christopher; Betty Gloves (Idojour, $158)
Mid-Length Gloves

Open Night by Amy Michelson; Angel Sanchez; Eve Gloves ($149, Idojour)
Long Gloves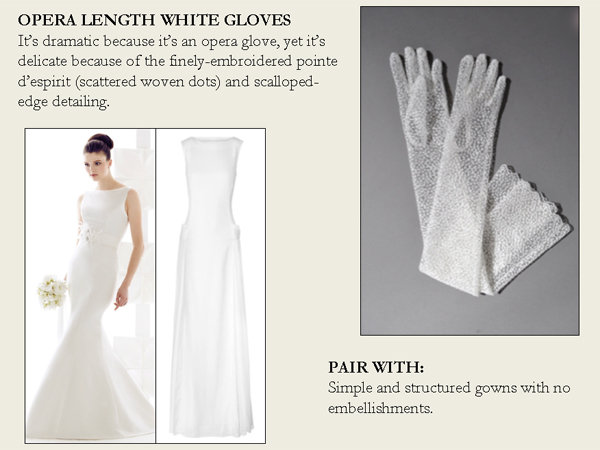 Style 1700 by Mikaella; Pleat Detailed Stretch Crepe Gown By Victoria Beckham; Stella Gloves ($169, Idojour)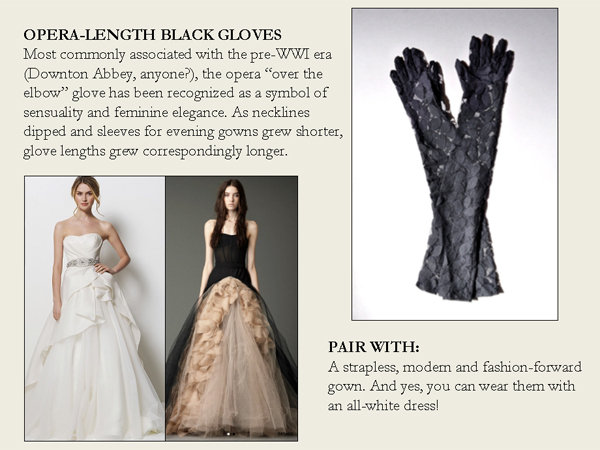 Beverly Hills Gown by Watters; Joelle by Vera Wang; Black Eve Opera Length Gloves (Idojour, $199)
— Rosanna Casper