Q. "I plan on wearing a blusher veil and would like to know who should lift it — my dad or my fiancé?"
A. Good question. But first, a fun fact: The blusher veil dates back to ancient times when a bride would cover her face to ward off evil spirits, hide from kidnappers or prevent the groom from seeing her if it was an arranged marriage. Luckily, times have changed and wearing a blusher today is simply a style choice.
To answer your question, you have several options: Your father can lift the veil to give you a kiss when you both reach the end of the aisle or you can wait until after you and your groom have exchanged vows and have been announced by the officiant as husband and wife. Your new husband would then do the honors. Another choice is to hand your bouquet to your maid of honor and lift the veil yourself before the exchange of vows begins. Most brides prefer having their dads lift the veil so they can see clearly throughout the ceremony. You can always ask your fiancé for his opinion but ultimately, the decision is yours to do what you're most comfortable with.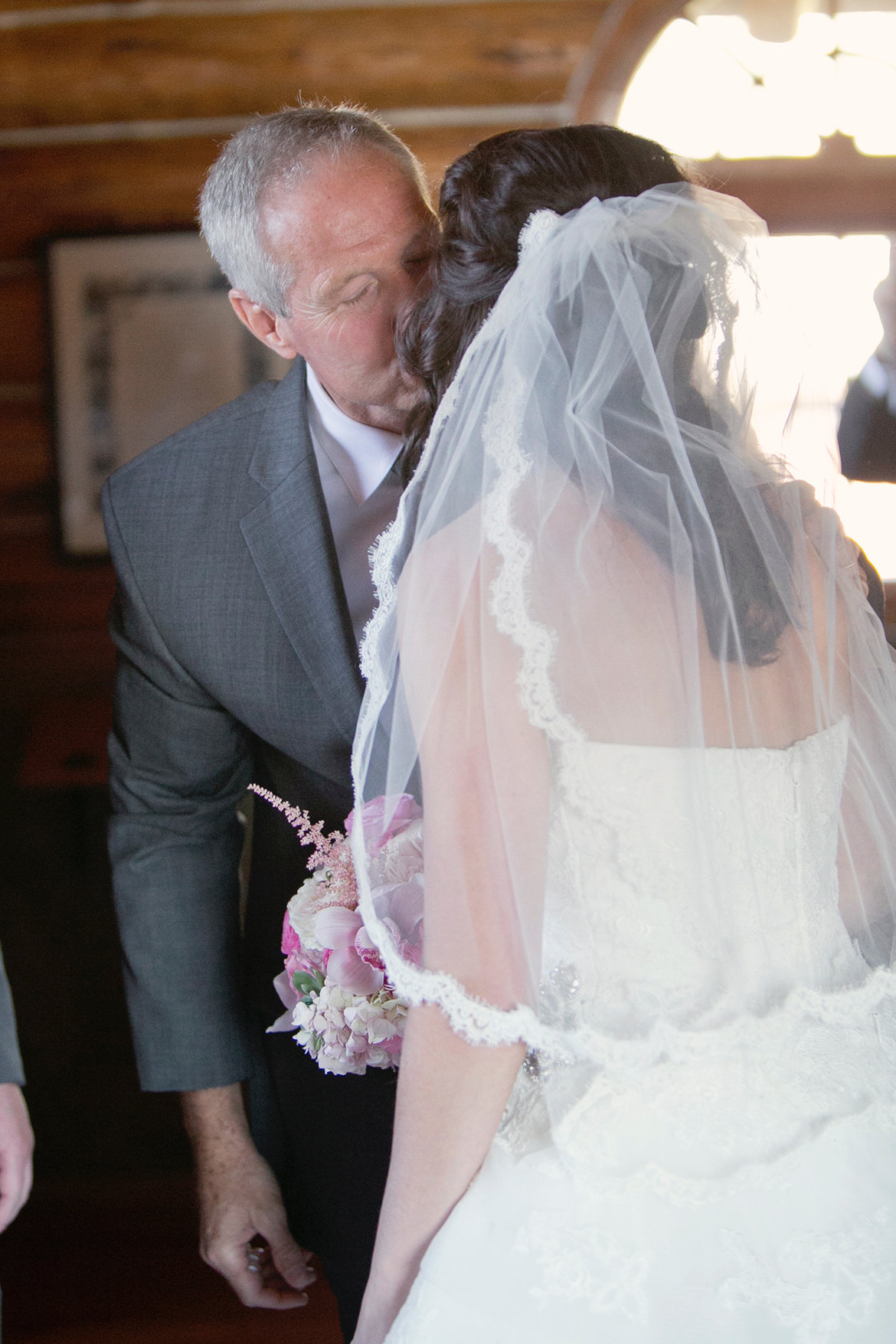 Photo Credits: Tracy Moore Photography
—Diane Forden