Milan is home to the magnificent Il Duomo cathedral, Leonardo da Vinci's Last Supper painting, the iconic Teatro Alla Scala opera theater, and some of the most delicious risotto (and gelato) we've ever tasted. Now the latest masterpiece to emerge from this Italian city is Eddy K's new Milano Collection for 2017.
Inspired by the fashion capital of the world, the Milano Collection showcases dramatic silhouettes, breathtaking lace details, and architectural illusion backs.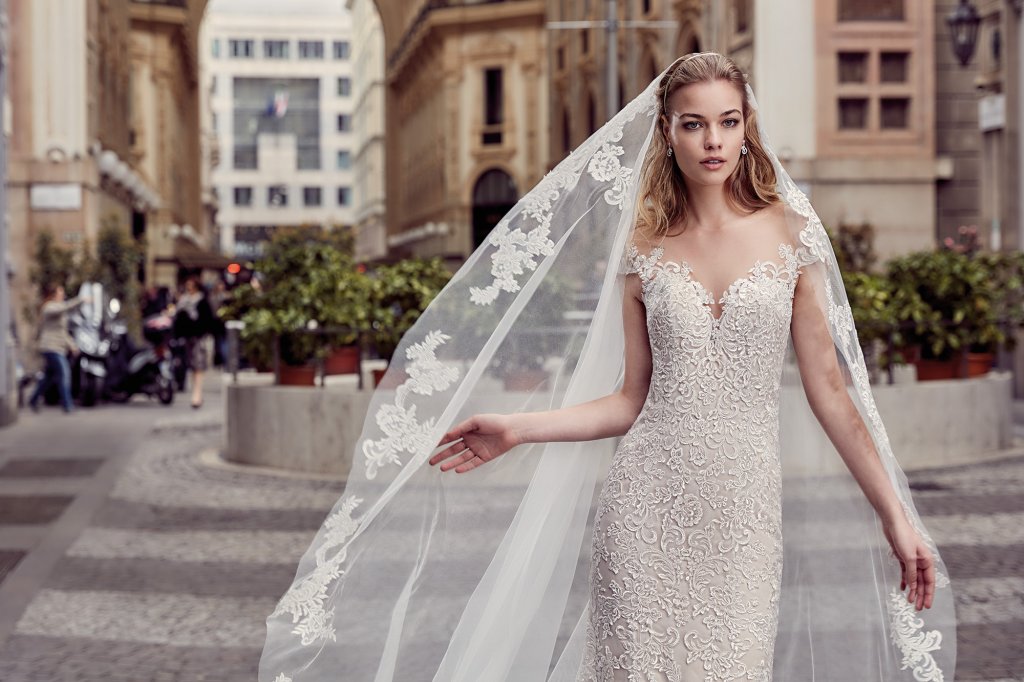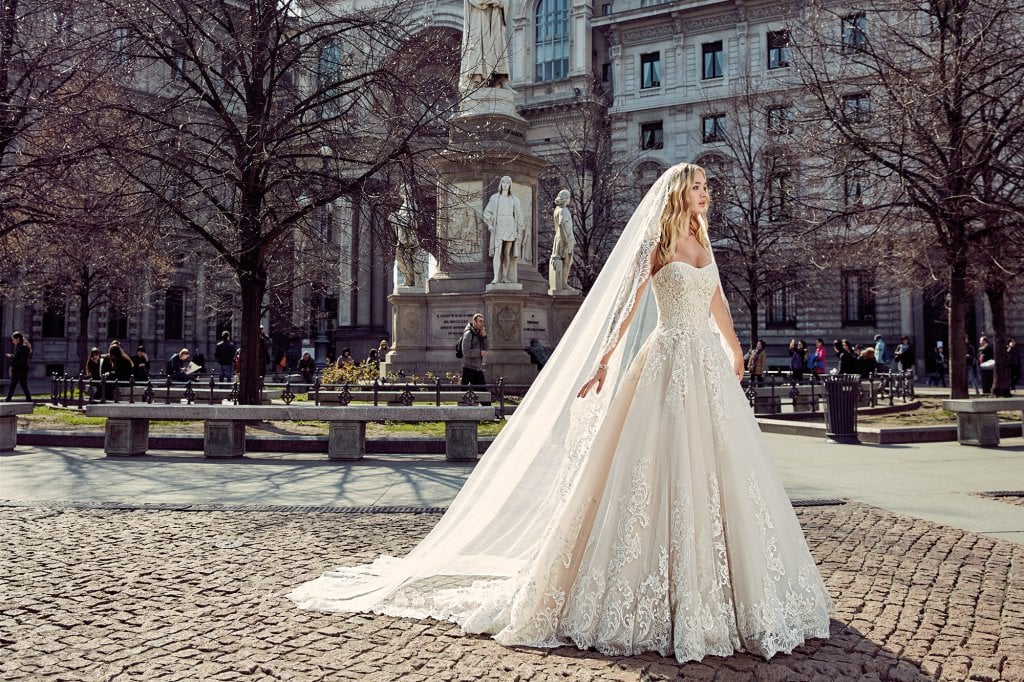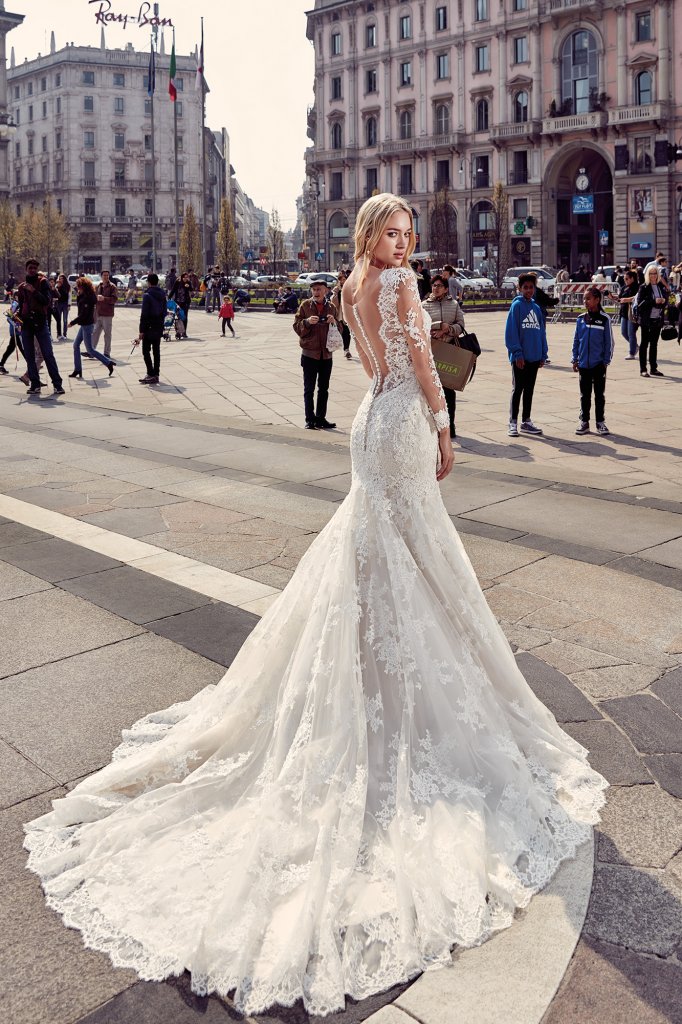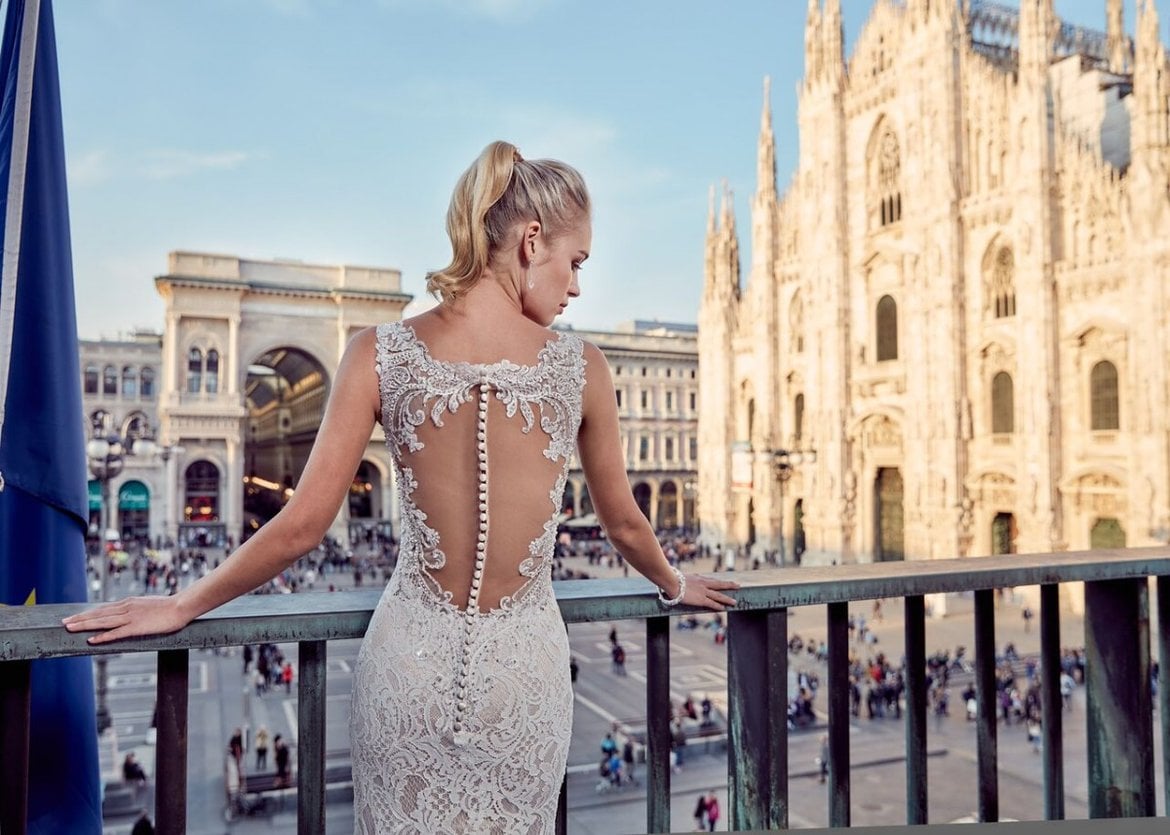 NYC brides, be sure to check out the Eddy K trunk show at Designer Loft Bridal from February 9th until February 19th! (Appointments only, 11 a.m. to 6 p.m.)
Tell us: Which style is your favorite? Browse our wedding gown gallery for more inspiration.
—Stefania Sainato