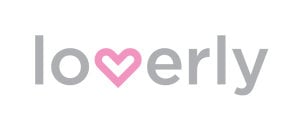 Loverly is the heart of weddings: a visual inspiration search engine designed to help brides discover ideas, people to hire, and things to buy. Loverly makes finding beautiful wedding inspiration easier than ever! Their images are powered by the best wedding publishers and wedding shopping partners on the web. Find Bridal Guide on Loverly >>
Billy Idol may have made white weddings famous in the 1980s, but we're still digging the idea for 2013! White wedding details are anything but boring, and they offer some clear benefits. They're easy (no more trying to explain the difference between sage green and pistachio green!), versatile (think lace table linens for a vintage wedding and sleek white chairs for a modern wedding), and classic.
Here are some of our favorite white wedding ideas: 
Keep it simple with classic white invitations.

Photo by: Bureau on Bureau via Lover.ly
Get more wedding stationery inspiration >>
White chairs and flowers create a dreamy, ethereal effect.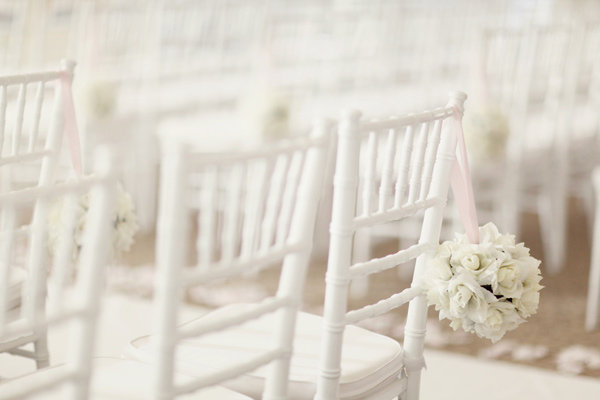 Photo by: Simply Bloom via Lover.ly
The prettiest blush weddings >>
Send the ring bearer down the aisle with a delicate lacy pillow.

Photo by: Troy Grover on Inspired By This via Lover.ly
Find your perfect engagement ring >>
We love the contrast between black and white in this anemone bouquet.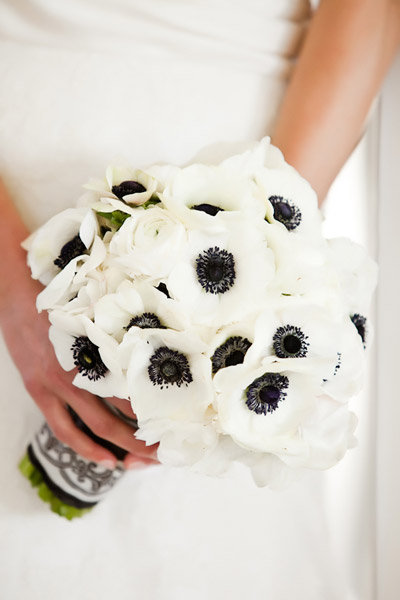 Photo by: Vue Photography on Inspired by This via Lover.ly
More gorgeous anemone bouquets >>
Oversized white lanterns and minimal décor are perfect for a modern summer wedding.

Photo by: What Shanni Saw via Lover.ly
More fun lantern décor ideas >>
Bold typography and a mix of neutrals gives this table a clean and fresh look.

Photo by: Kate Webber on Snippet and Ink via Lover.ly
Dozens of centerpiece ideas >>
Metallic accents dress up your all-white décor.

Photo by: Marissa Rodriguez Photography on Every Last Detail via Lover.ly
Place settings for any type of wedding >>
White candles work perfectly for a chic beach wedding.

Photo by: Polka Dot Bride via Lover.ly

Chic beach weddings >>
White balloons on the dessert table are fun and modern.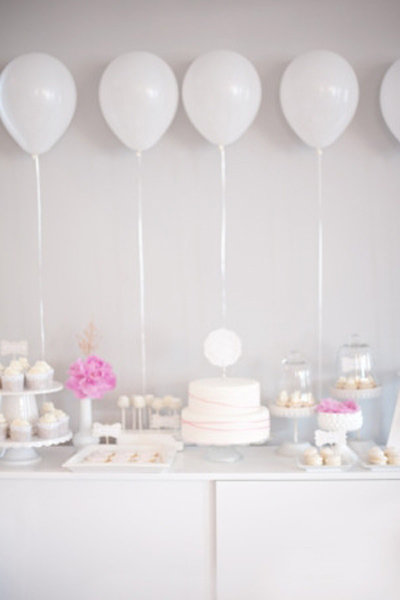 Photo by: Natalie Spencer Photography on Bridal Musings via Lover.ly
The beautiful details make these cakes anything but vanilla.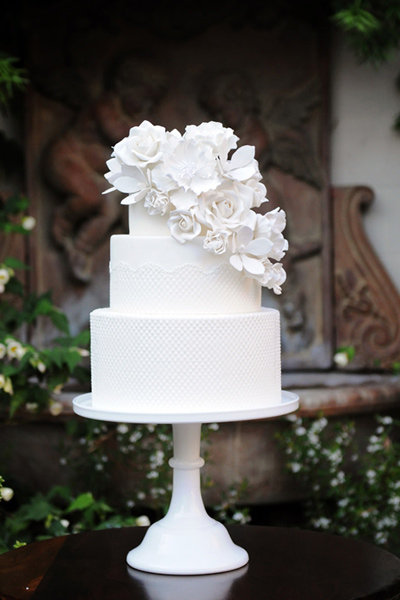 Photo at left by: Trent Bailey on Wedding Chicks via Lover.ly
Photo at right by: Cory McCune Photography on Wedding Chicks via Lover.ly
More buttercream cakes your guests will love >>
Get whisked away in style with an old-fashioned white limousine.

Photo by: Gavin Wade on Grey Likes Weddings via Lover.ly
 More white cars for your grand exit >>
Tell us: Would you have an all-white wedding?
—Rachel Wilkerson