For their February 5 wedding, Twilight fans Abigail and Andy took their love of all things Twilight to the extreme. Abigail became the first bride to get married in the replica of Bella's gown, while Andy wore a formal tails tuxedo. They took inspiration from the movie's gorgeous wedding scene for their music, flowers, and cake.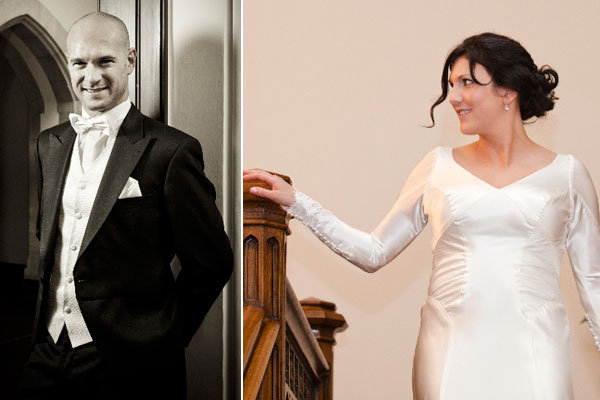 The Breaking Dawn soundtrack played a big role in their wedding day. Abigail walked down the aisle to an instrumental version of Sleeping at Last's "Turning Page," and the newlyweds used "Bella's Lullaby" for their recessional. They shared their first kiss as a married couple to "Flightless Bird, American Mouth" by Iron & Wine, just like Bella and Edward, and they used the soundtrack as background music throughout the reception.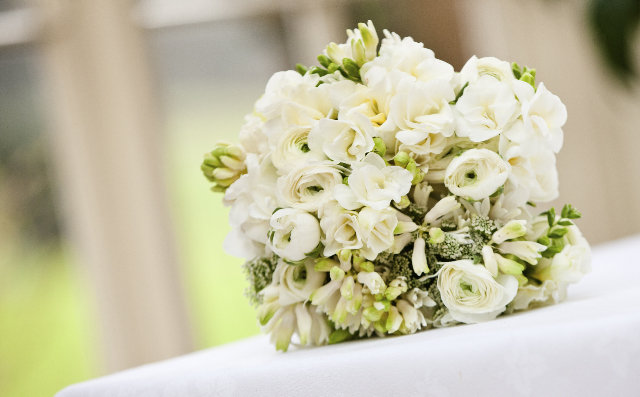 But the biggest Twilight tribute: The couple legally changed their last name to Cullen after the wedding. 
"Andy came out with it as a joke and it kind of stuck, so we just did it. Life's to short to worry about such little things, I say!" said Abigail. 
You tell us: Do you think this couple took their Twilight obsession too far?
—Kristen O'Gorman Klein